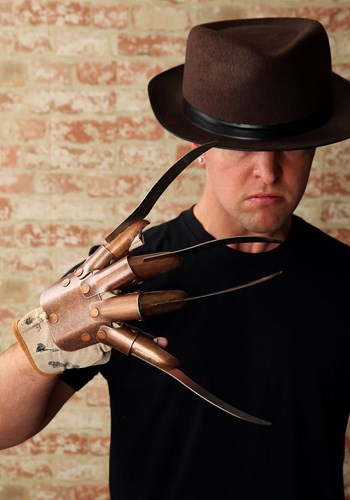 Supreme edition Freddy replica metal glove
Get the accessory that will instantly transform you into an infamous horror movie character! Made of real metal, this replica Freddy Krueger glove has jointed parts that are made of a scoured metal, so the fingers move with yours! The real metal blades are 7 to 8 inches long. They appear razor sharp but are dull for safety. The fabric of the glove has a weathered look and elastic in the wrist band keeps provides a secure fit. Add this glove to one of our Freddy costumes and let your reign of terror begin!
Replica Freddy Krueger Glove
Product # RU2446
There are no reviews for this item.
Be the first to write a review!