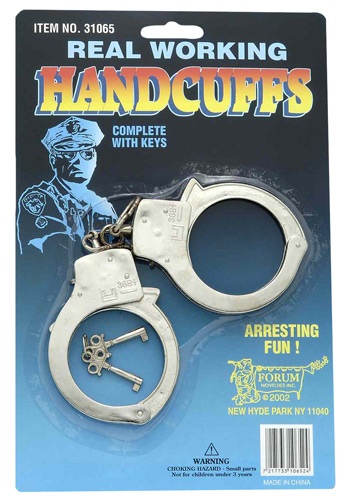 Show those bad guys you mean business when you whip out a pair of Cop Handcuffs. We don't know if they'll stop in the name of the law, so you may want to prepare yourself for one fantastic chase.
Silver metal cuff

Working keys
Cop Handcuffs
Product # FO31065
There are no reviews for this item.
Be the first to write a review!