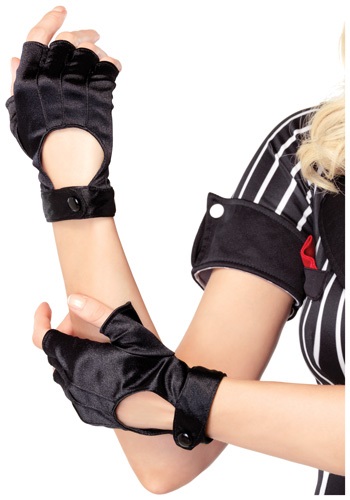 On game day you won't have time to think about what's missing from your hands. You'll be too busy watching sweaty players run up and down the field. Save yourself the time and embarrassment from calling those plays bare-handed. These Fingerless Motorcycle Gloves are the most stylish way to accessorize your referee costume. Now go out there and watch for fouls!
Black

Stretchy

Velcro closure at the top of the wrist

Faux button at the wrist
Fingerless Motorcycle Gloves
Product # LEA1039
There are no reviews for this item.
Be the first to write a review!