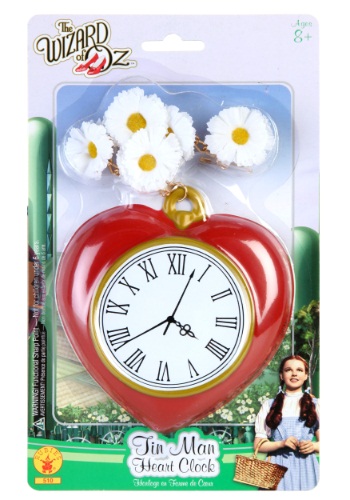 Tin Man Heart w/Clock Front and Chain

Measures 5'' x 4 1/2''
Everyone needs a ticking heart. Complete any Tin Man costume with this red plastic heart. The heart measures at 5" x 4 ½" and has a clock image in the center(clock does not actually tick). A silver metal chain is connected to the top of the heart and also has a safety pin so you won't have a problem giving your Tin Man costume what is needs most- this beautiful heart.
Tin Man Heart
Product # RU528
There are no reviews for this item.
Be the first to write a review!