Tin Man Heart
Product # RU510
There are no reviews for this product yet.
Product Includes:
Tin Man Heart w/ Clock Front & Chain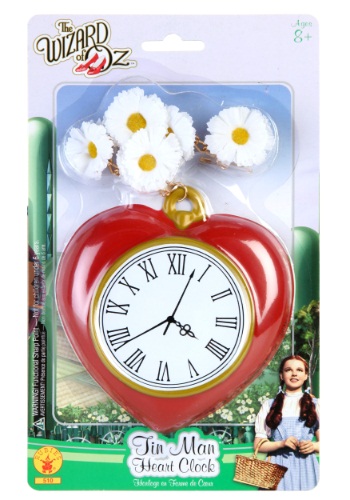 Product Description
The Wizard is a very busy and scary man. Find your own heart with this Tin Man Heart. (Or, you know, use the one inside you--it's the moral of the story after all).
Red plastic heart measures 5" X 4 1/2"

Clock image in center

**Please Note: Not actually a working clock

Silver metal chin w/ safety pin is connected at the top