Tinker Bell Costumes: Perfect for All Fans
Adult Tinker Bell Costume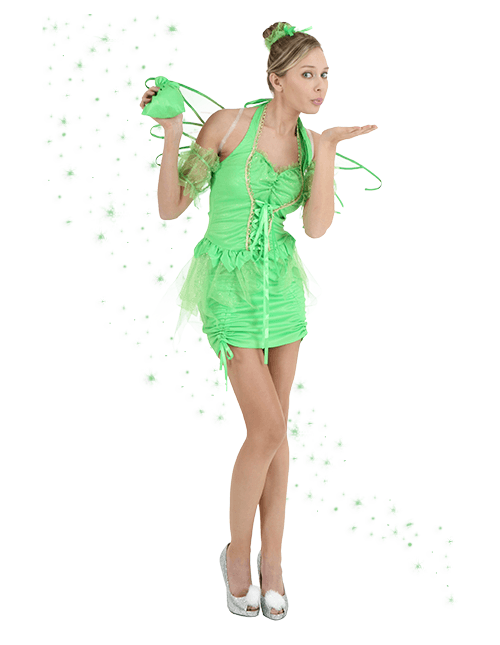 This adult Tinker Bell Costume features a dress with an adjustable length skirt. Simply tug at the ties on the sides until you've achieved the look you like. It also includes a hair accessory and a sweet little pouch to keep your fairy dust in!
Child Tinker Bell Costume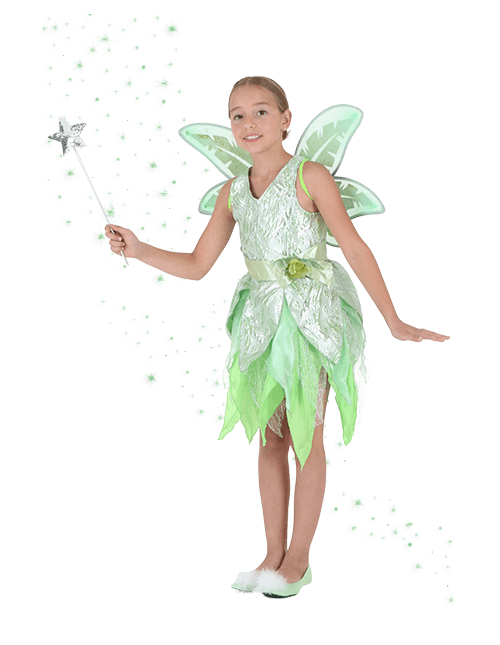 This officially licensed girls Tinker Bell costume will make your little girl look like a true pixie! Add a sequin star wand and our girls green Tinker Bell shoes to match for a head to toe fairy makeover.
Pixie Dust Tink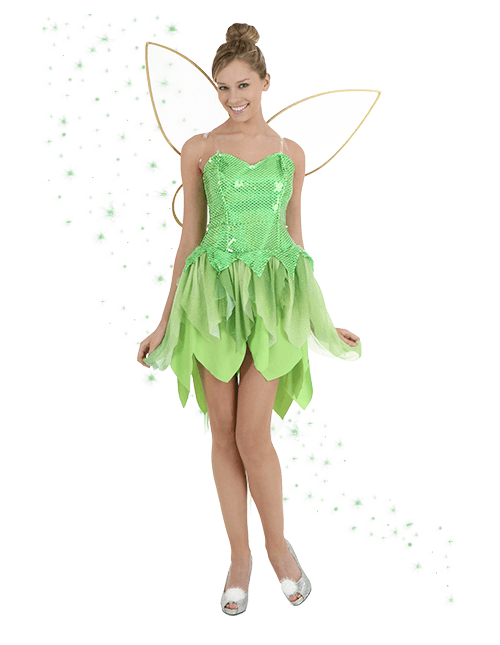 This Tinker Bell Costume from Leg Avenue is truly magical. The bodice is covered in sequins and the costume includes an extra-large pair of fairy wings. The flowing skirt is flattering and whimsical.
Classic Pin-Up Tinker Bell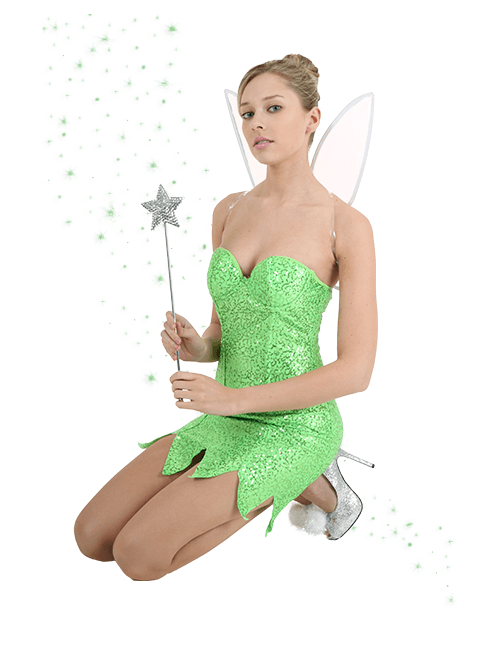 This pin-up style Tinker Bell Costume is a classic look. Covered in sequins, it will give you a shimmery version of this iconic Disney character's classic dress. This deluxe costume includes clear shoulder straps that can be attached for extra support.
Learn to Pose Like Tinker Bell
Wondering how to strike the right pose in your Tinker Bell costume? There are a few iconic stances that you can learn before your next event to look even more convincing as Tink!
Sly Fairy Tinker Bell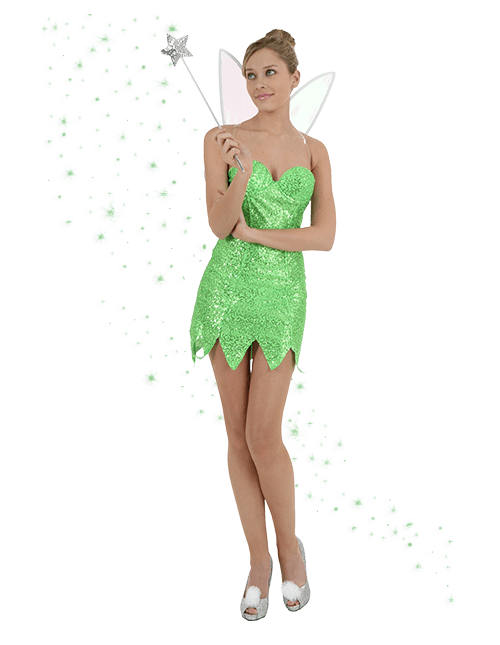 Tinker Bell doesn't tend to play the role of damsel in distress. Instead, she usually sets out to think of a clever idea to solve whatever crisis she faces. When you're facing a dilemma as Tinker Bell, just remember that you have the power to make things right. The sly fairy pose shows how you might look while puzzling out a plan.
Wave Your Fairy Wand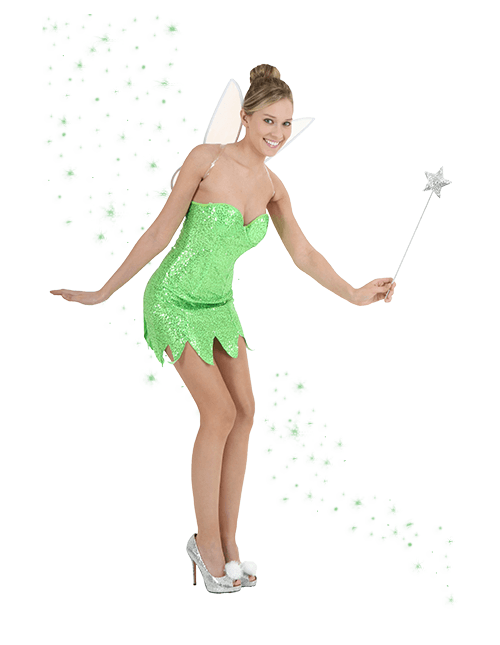 Tinker Bell's wand is truly a magical thing; she's constantly tapping it and making things appear within an explosion of sparks, or sparkles. Or probably pixie dust. While the wand we sell doesn't involve any of those special effects, it can still help you achieve this important pose for being Tink!
Relax in a Tinker Bell Costume
The life of a fairy isn't always complicated; sometimes you'll have time to relax too! To look perfectly adorable while taking a little rest, try this pose on your tummy with your feet up. It's casual, cute and very Tinker Bell.
Tinker Bell Temper
Tinker Bell is not the passive aggressive type. If someone or something makes her mad, she'll be sure to show it! Cross your arms and practice the perfect expression of a pout crossed with a scowl. For the full effect, squint your eyes at whoever made you upset!
Tinker Bell Couples Costumes
Not interested in flying solo as Tink? No worries, there are lots of characters that can be paired with yours for a fun couples costume! There are even kid's ideas so that friends and siblings can have a coordinated look.
Tinker Bell and Peter Pan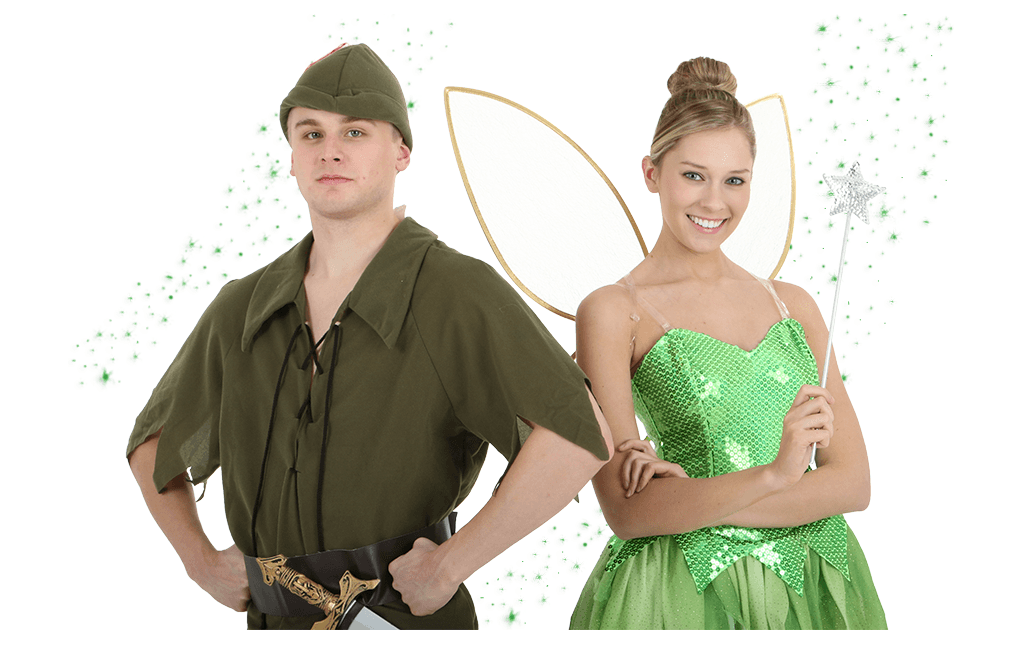 Peter Pan makes a great partner for all of the adventures you'll have as Tinker Bell. This is a classic couples costume idea that remains popular year after year. Remember, in Neverland you never grow up! So enjoy your time together with childish delight.
Tinker Bell and Captain Hook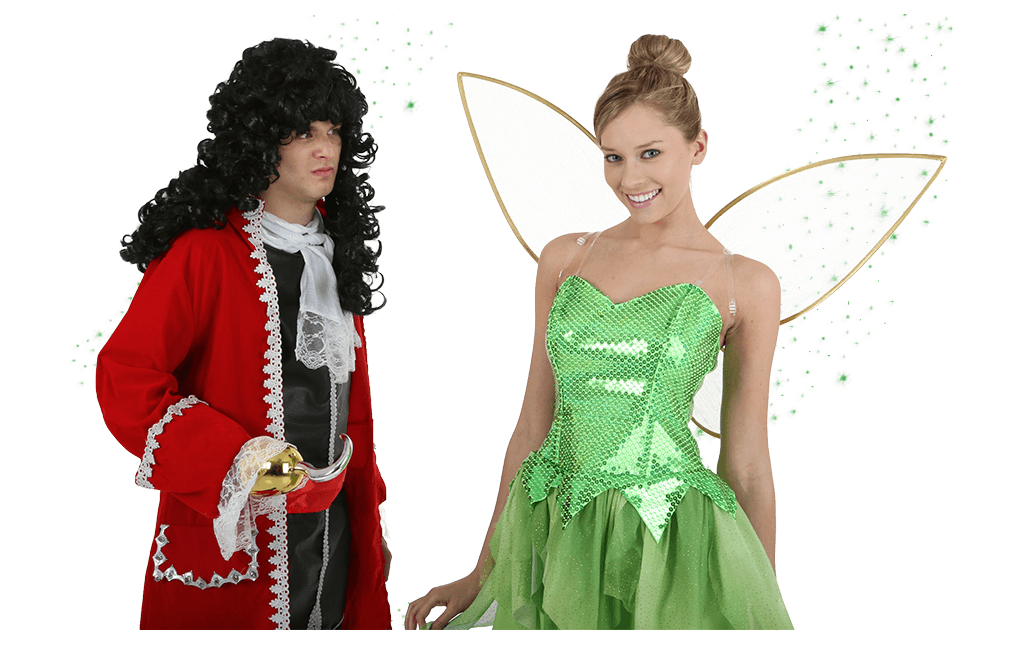 Captain Hook and Tinker Bell we're exactly friends in any of the storybooks, but they are each fascinating characters in their own right and would make an intriguing couple! With a little pixie dust and a charming smile, Hook will probably forget about his feud with Peter Pan and enjoy his new pixie companion.
Tinker Bell and Smee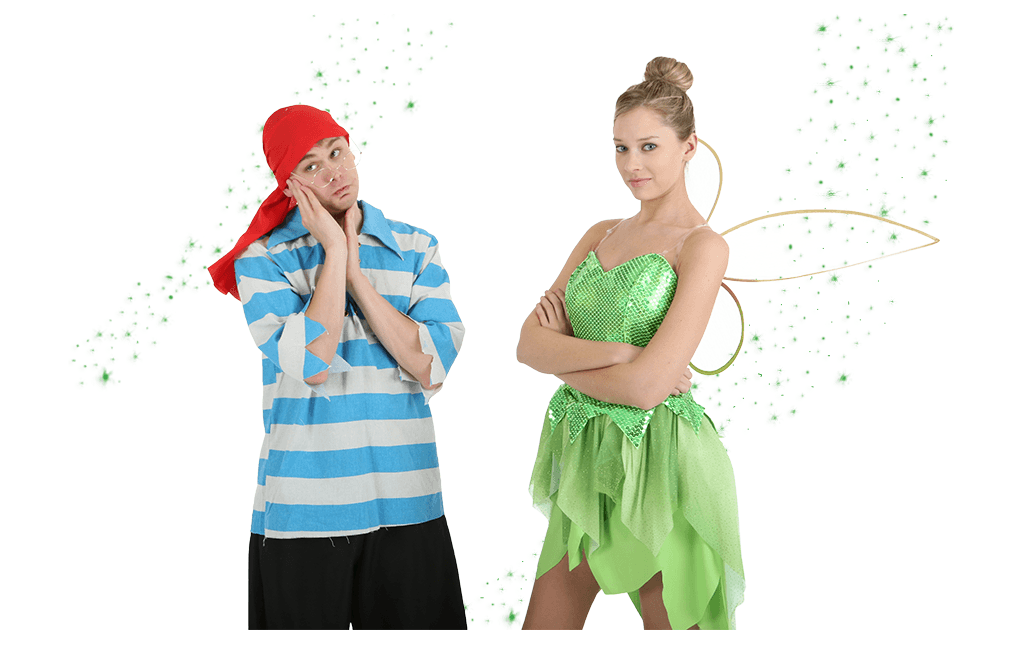 If you'd prefer a goofier, less cruel pirate for company then Smee is your man. He may be less bold than Hook or Peter Pan but he probably knows lots of embarrassing stories about both of them so he'll make an interesting date for sure!
Kids Tinker Bell and Peter Pan
Fans of all ages can enjoy a Peter Pan and Tinker Bell duo! Our kids Peter Pan costume pairs up just right with a girls Tinker Bell and will lead to all kinds of fun. Hopefully Peter can hold his own with Tink, she isn't used to losing an argument after all!