Frozen Halloween Costumes
Fans of the Disney movie Frozen come in all ages, so we have costumes for all of the fans! Whether your toddler dreams of wearing Elsa's icy blue gown (or you do!) we have the dress to give you both the princess makeover you've been dreaming of. If your little girl is a fan of the funny and independent Anna, she's love our collection of Anna costumes, including her royal coronation gown!
Girls' Elsa Costume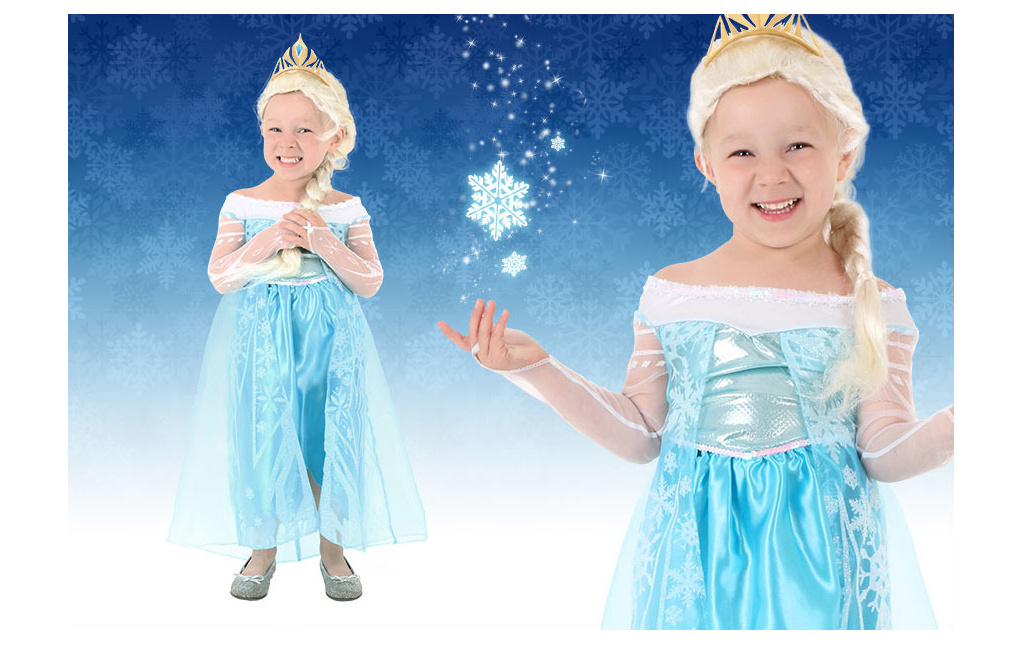 She's memorized all of the words to "Let It Go" and yet your little princess shows no signs of relenting in her obsession with Elsa. At this point you might as well offer to let her spend her days in full character! This sparkling blue Elsa dress for a toddler girl comes with the tiara so that she can officially be the Queen. We are sure your little one will be every bit as charming as the movie character herself!
Elsa Adult Costume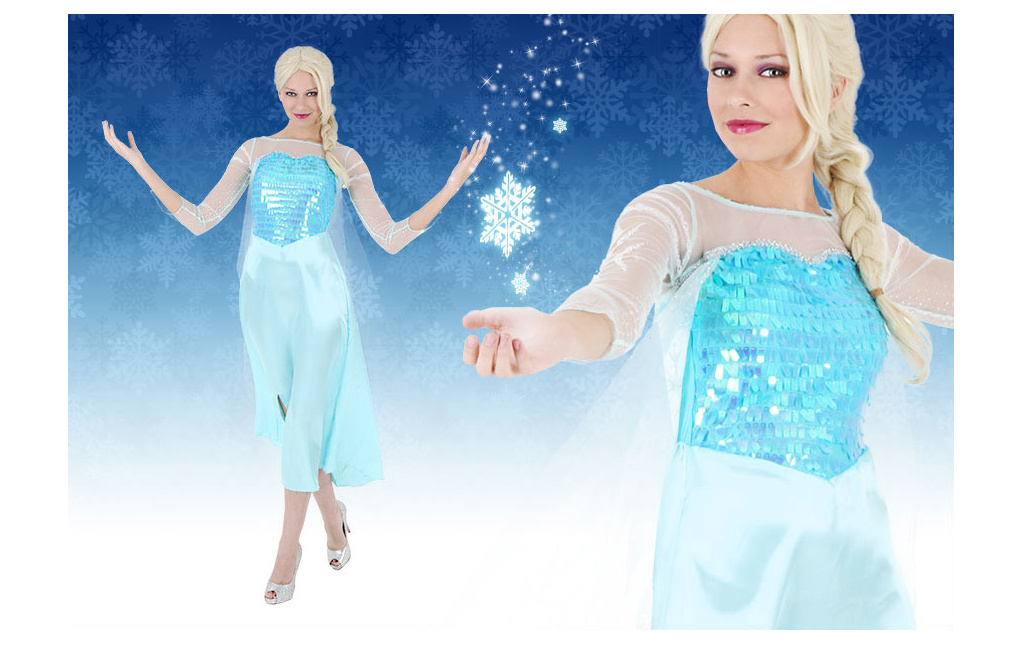 Do you get chills listening to Elsa sing about being free and letting go of her past? You're definitely not alone, nor are you the first adult fan to wish you could look as magical as Elsa in her ice castle. With this sequin and satin adult Elsa costume, you'll be able to do just that! Braid a blonde wig and put on some pink lipstick and you'll have little girls everywhere begging for your autograph!
Anna Frozen Dress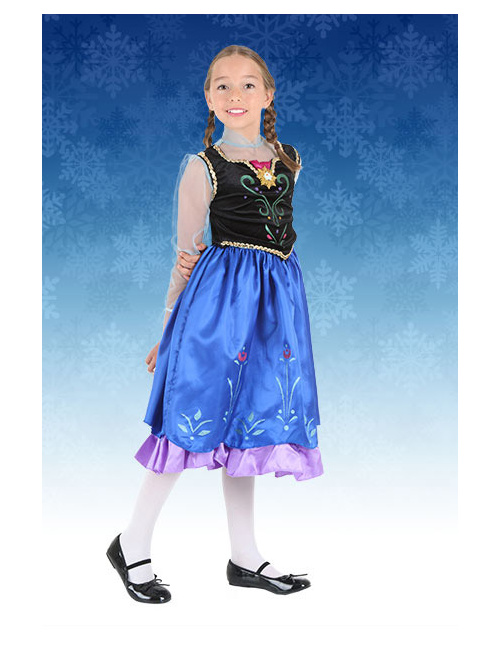 Become the spunky and courageous Anna in this child Anna costume! It recreates Anna's everyday look from the movie. It's perfect for chasing your sister up the north mountain or hanging out with Sven and Kristoff.
Anna from Frozen Coronation Dress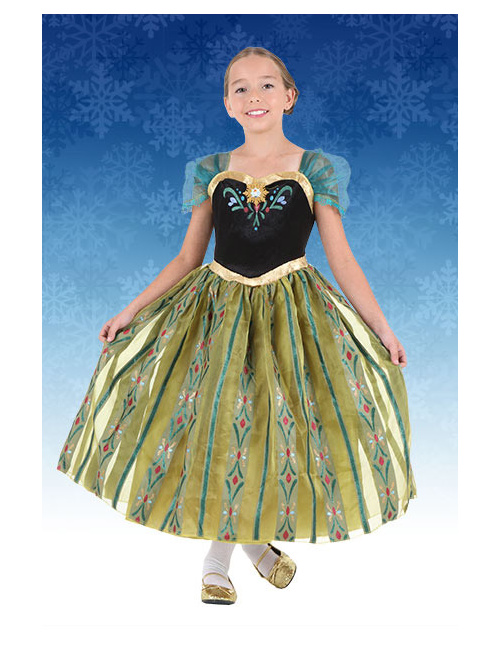 Get ready to attend the coronation ceremony where your sister Elsa becomes queen in this beautiful Anna Coronation Costume. Practice your best curtsy and get ready to entertain all of your foreign visitors!
Frozen 2 Costumes
The gang is back and ready for adventure in Disney's Frozen II. Anna and Elsa have some exciting new outfits that are must-have Halloween costumes for Disney fans! You can find new Anna and Elsa costumes for kids and adults that will be great to add to any Frozen costume group.
Elsa Frozen 2 Costumes for Kids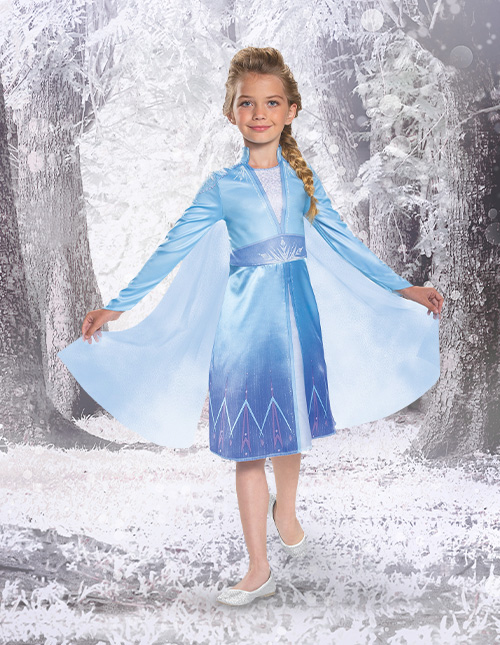 Blue isn't just for boys, as Elsa proves once again with this stunning blue outfit from Disney's Frozen II. This outfit is a little less dress-like and a little more sophisticated than the gown she wore in the first movie. Treat your little girl to this child's Elsa Halloween costume and she'll be ready for anything, whether that includes trick-or-treating or dress-up at home!
Anna Frozen 2 Costume for Girls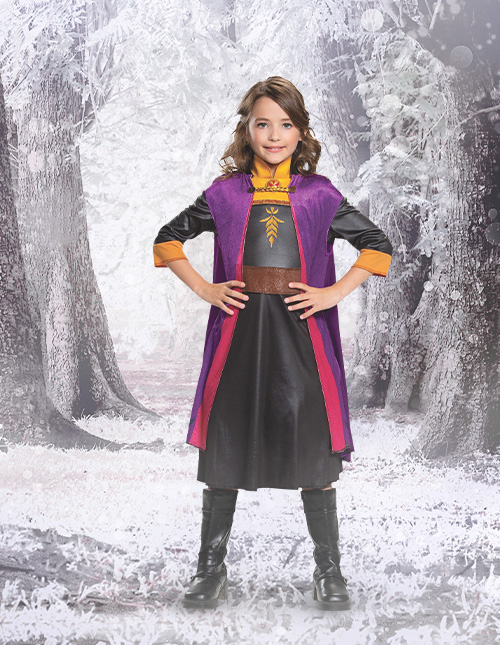 Anna is ready for more adventure in Frozen II with a brand-new traveling outfit. It can get chilly out on the road, so this new Anna Halloween costume features a layered look with a dress and a gorgeous purple overcoat. Anna's a smart dresser, in more ways than one!
Elsa Frozen 2 Costumes for Adults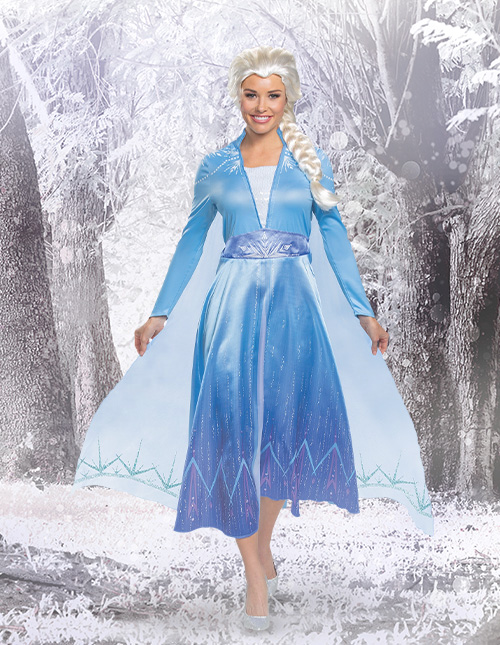 Adults can get in on the fun of Frozen II with this women's Elsa costume. If you have kids, you have probably seen the first movie enough to have the entirety of "Let it Go" memorized. At least you can learn to belt out a new tune to go along with your new costume!
Anna Frozen 2 Costume for Adults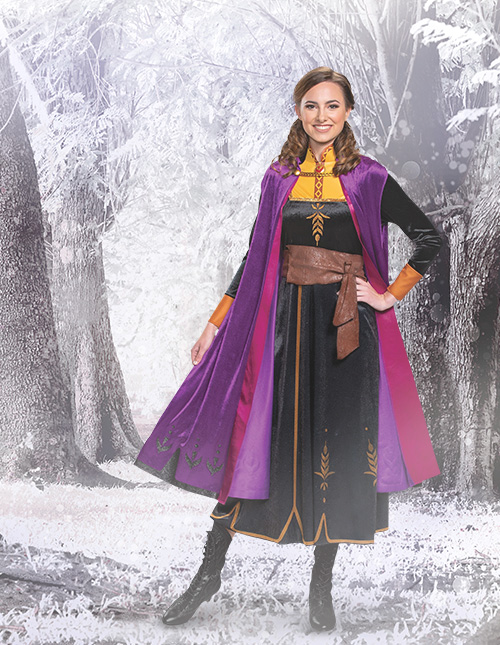 It can get a little chilly by the end of October, so this women's Anna costume is perfect if you want to sport a few layers. Your little girl might have already taken dibs on a Elsa dress, but Anna's new dress is beautiful, too. Get ready to go into the unknown!
Frozen Elsa Accessories
Want to help her look extra dazzling in her Elsa gown? This collection of Elsa accessories will absolutely do that! From the blonde wig infused with sparkling strands for an authentic frosty look to the deluxe crown and wand, there are lots of options for making her truly feel like a queen!
Elsa Wig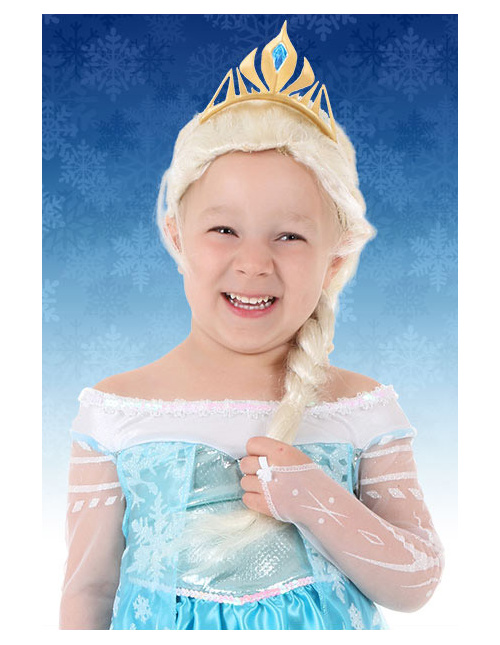 Step one to getting a genuine Elsa look is to wear her signature blonde braid. With this officially licensed Elsa wig, your little one can do that without having to sit patiently to get her hair done!
Elsa Shoes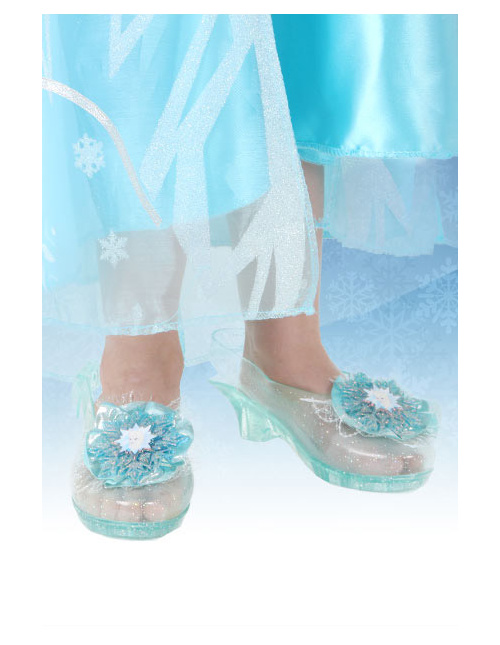 If she truly wants to walk in the footsteps of her favorite character, this pair of Elsa shoes or boots is the way to go. Covered in snowflake designs and infused with glitter, they will make her feel extra special in her costume.