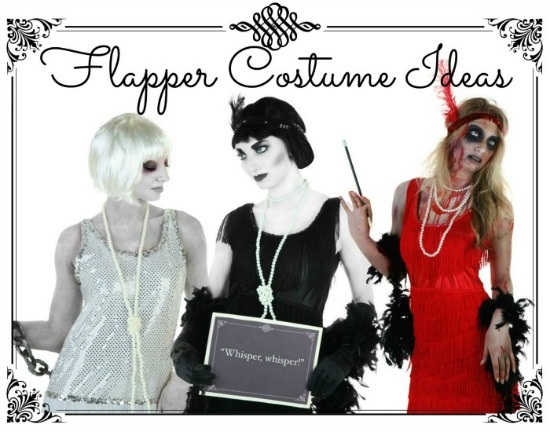 The classic flapper costume has always been a popular choice for ladies. The look first appeared in the 1920s and since then women have been wearing these sparkly dresses to parties at the speakeasy or to Great Gatsby themed gatherings. They also make great choices for Halloween and with this most awesome of holidays getting closer, you may want to take your classic flapper costume and kick it up a notch to achieve a more unique look. Below are three ideas on how to boost your flapper costume from normal to extraordinary!
Silent Film Flapper DIY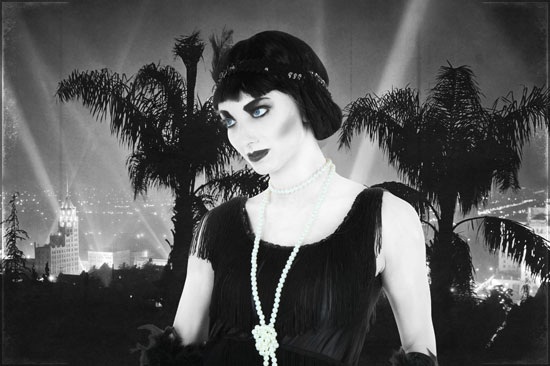 Back in the roaring '20s when the flapper craze was hitting the nation, you started to see Hollywood actresses adopt the style. From Olive Thomas to even Joan Crawford the young stars of the silver screen were getting bob haircuts and wearing the latest in flapper fashions. Now you can look just like one of those starlets with the help of a black flapper dress and just the right makeup application.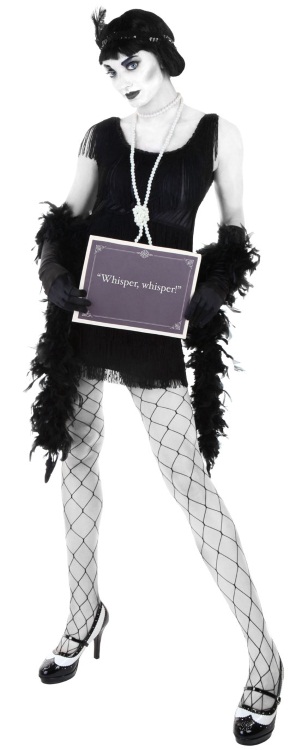 To start off your silent film inspired costume you'll need a black dress
A pair of black fence net pantyhose will make your legs really pop
Picking up just the right shoes is important as well. We recommend these black and white wingtip heels to keep with the theme
Adding some long black gloves, a feather boa, and a white pearl necklace will make you extra elegant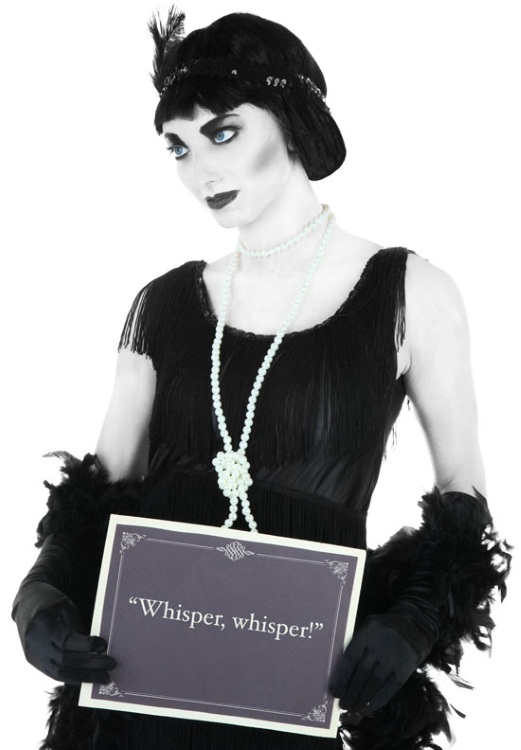 Our black flapper wig will give you the perfect haircut from the '20s
To truly look like you came off the silver screen you'll need some white cream base makeup to apply all over your face, chest, and shoulders
Contour your eyebrows with black eyeliner, and use black eyeshadow on your lids and cheekbones
Add our black rhinestone eyelashes and black lipstick and you'll look just like a silent film star
Free Extra: Printable Silent Film Slates
The thing about silent film stars is...they're silent. Luckily you can communicate through writing words on your very own silent film slate. We created both a black and a white printable template for you to use, depending on your preference.
You could even simply cut out the filigree border details and glue them to a chalkboard. That way you can change your tagline throughout the evening! Links to both templates may be found below.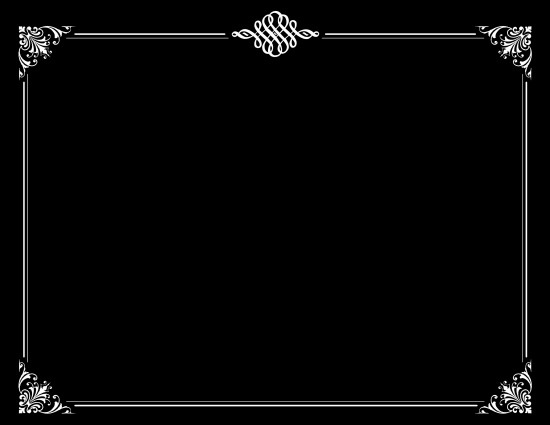 For this black filigree template click HERE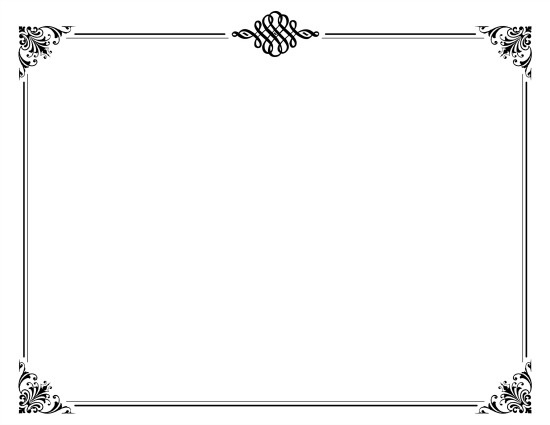 For this white filigree template click HERE
Products Used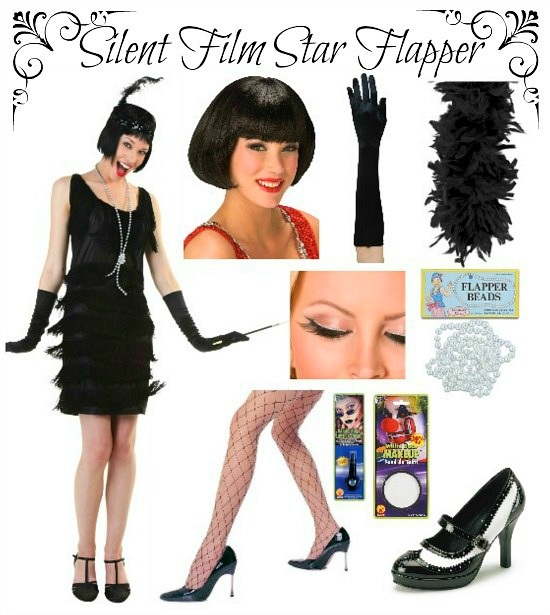 Ghost Flapper Costume DIY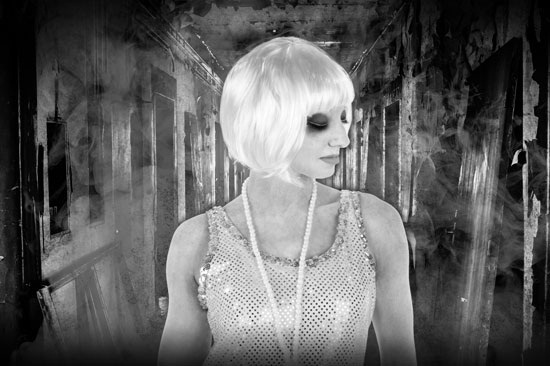 Looking for something a little spookier for your Halloween party? Why not go as a sassy specter with a ghost inspired flapper costume. With this look you'll be able to do some happy haunting while still rocking a flapper style.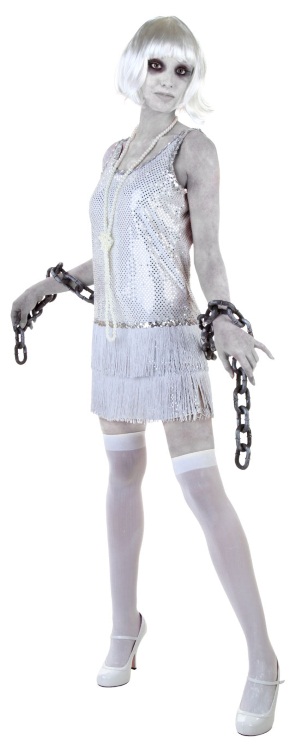 Begin your spooky flapper costume diy with a sparkly silver flapper dress
Give your legs a ghostly appearance with white thigh high stockings
Since you won't be able to float around you'll need the perfect footwear like these white high heels
Be the most elegant of specters when you add a silver beaded necklace and a chain prop repurposed as a boa!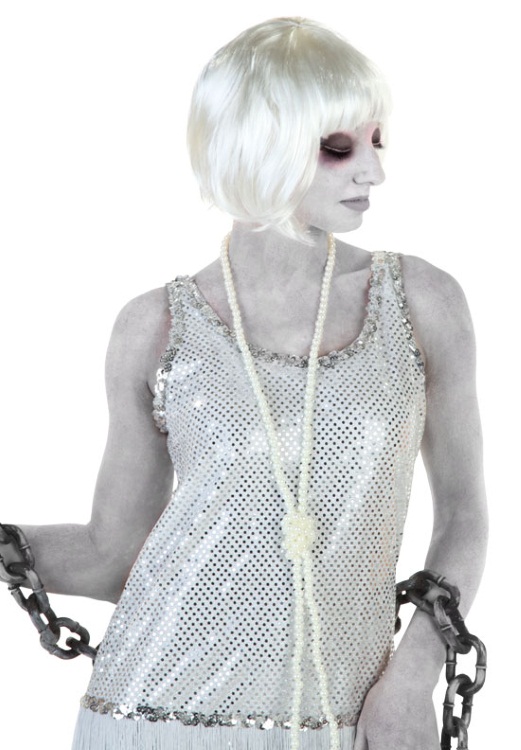 Get ghostly hair by wearing a white bob wig
To get your skin to match that of a phantom add our white cream base makeup
Liberally sprinkly your body with baby powder. It may be a bit messy but it smells great and makes for a super cool effect!
Consider rimming your eyes with deep eyeshadow shades in purples or reds like we did
Pull it all together by adding a pair of our black and silver glitter eyelashes
Products Used
Ghost Flapper DIY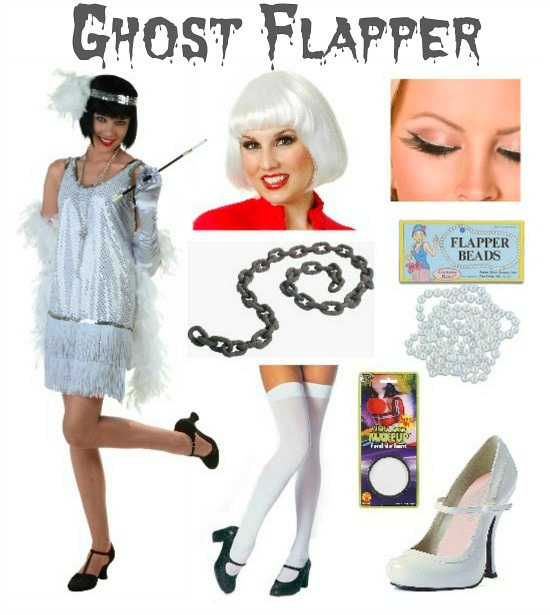 Zombie Flapper Costume DIY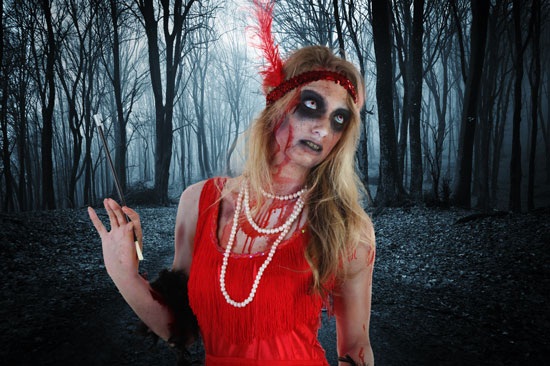 Looking for something a little more extreme? Why not get really ghoulish and take a stab at creating a zombie flapper costume. This flapper of the living dead idea will have you ready to do an undead version of the Charleston or stumble along for a pub crawl, hitting all the best speakeasies.

Kick off your zombie look with a red flapper dress
Then rip up a pair of fishnet pantyhose to add to an undead look. We just ripped them by hand where we pleased
So you can stumble along wear one of our wingtip heels and leave the other at your gravestone
Class things up by wearing pearl flapper necklace covered in blood
Rip up one of our black feathered boas until it looks satisfyingly decayed. Get ready to clean up some stray feathers, though!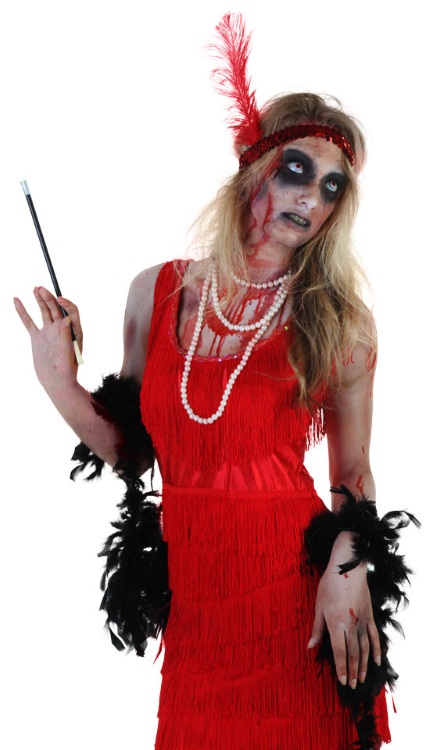 Give your face a zombie make over by using some black base paint around your eyes
Make things extra gory by liberally splattering theatrical blood on yourself
Add a cigarette holder accessory to become a true flapper zombie - be careful, smoking kills!
As for your hair, there are no rules here! The messier the better. We just used a comb to tease and volumize until we were satisfied.
Products Used