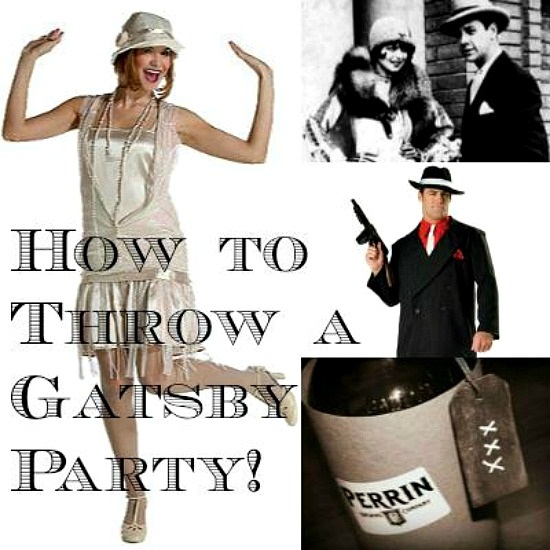 Between this evening's premiere of "The Great Gatsby," and the recent popularity of shows and films set in the 1920s like HBO's "Boardwalk Empire" and 2012 Oscar winner "The Artist," we figured many of you would like to try throwing a 1920s/Great Gatsby themed party of your own! That's right- Leo DiCaprio doesn't get to have ALL the fun. With our ideas and tips for selecting the right clothes, music, decorations, drinks, food, and activities, you'll have no trouble throwing a bash that Gatsby himself would be proud of!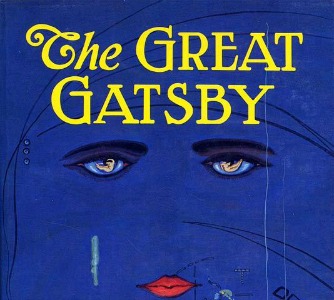 Great Gatsby Costumes
Women's 20s Costumes
The easiest way to set the scene for such a party would be through choosing right clothes. The 1920s were revolutionary for women's style, so your Great Gatsby party dress as well as that of your guests should reflect that distinct style!
Your The Great Gatsby themed party dress should resemble women's fashion of the 1920s era. The waistline was lowered to the hips, hemlines were raised, and corsets were thrown out for the first time in hundreds of years. Discarded corsets were now replaced with girdles or absolutely no support at all. Having a boyish figure was valued in this era; many women tried to have flat chests, bobbed their hair, and started to wear trousers.

To accessorize your Great Gatsby party outfits, women should wear fashionable headbands, cloche hats, and long strands of beads. Dress shoes should have a small heel, and should end below the ankle.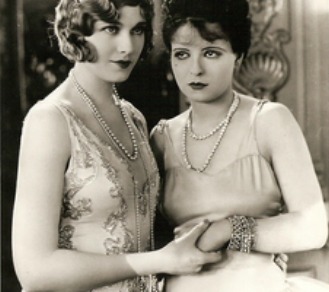 HalloweenCostumes.com has a wide variety of costumes for adult or tame parties. For the more adult parties, you can slip into something sexy like this costume: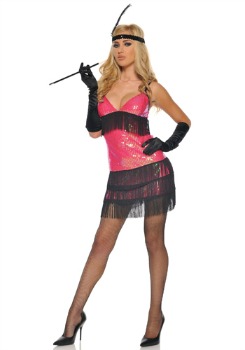 Women's Flashy Flapper Costume
If your party is a little more family friendly, you can get tamer Great Gatsby themed party attire like what Daisy Buchanan might wear. Both dresses will work perfectly for the event you are attending, and will surely have people asking where you got your costume! Don't forget to include a long string of pearls, bobbed wig, and feathered headband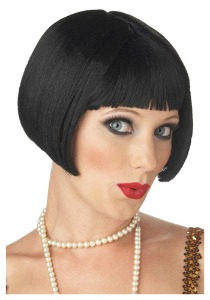 Another way to dress the part could be looking in your own closet! Sleeveless dresses with a lower waistline and sequins or beading will do the trick. If you have small, black pumps and a long pearl necklace, you're well on your way to a complete costume.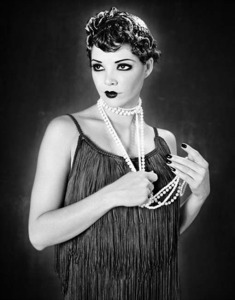 If you can't find everything in your closet, you could always try the neighborhood thrift store. Thrift stores dresses are quite ideal since you won't feel as bad about editing them as you might if you had paid full price for a dress from a store. You can also find neat headbands, cheap jewelry, and shoes at a thrift store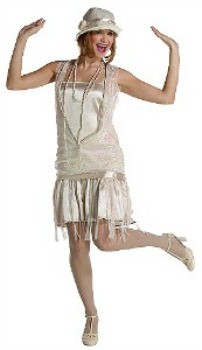 And of course, ladies, don't forget to try a fun 1920s inspired make up look! Why not give this simple but impactful style a try:
20s Flapper Makeup Tutorial Video
20s Flapper Makeup Tutorial Video Transcript
Hi! I'm Christy with HalloweenCostumes.com. I'm here to show you how to do some flapper makeup to go with your flapper costume for Halloween. Today I will be using a primer for the eyelid, which is a cream-based, I'll be using navy blue eyeshadow, (you can you other colors to kind of compliment it), including a white highlighter for underneath the brow, black eyeliner, a rosy, blush color for the cheeks, and a red lipstick with a red lipgloss for the lips. Let's get started!
So, first you're going to take that eyeshadow primer, that cream-based, warm it up on your fingertip, and then smooth it over the eyelid, over both eyelids. It kind of covers up all the imperfections of the eye, and also has that powder shadow stick to it quite a bit better.
So, go ahead and take your eyeshadow brush and that matte navy eyeshadow. You're going to start with that color and then do the contour, and then all around the liner of the eye, so you're basically going to be creating just a shadow smoky eye with the navy blue eyeshadow. And then I like to take the shadow and go along the bottom of the eye too to again create that smoky look. And you're going to do the same on the other eye.
And then you're going to take that highlighter color with just your shader brush or a clean brush. Take the white highlighter eyeshadow and then apply it underneath the brow bone, and then in the corners. And you may want a smaller brush to do those insides. And I like to take a little bit of the white and then put it where you're missing that eyeshadow, just right on that lid. And, the most important part is blending, so just make sure you get a nice, even eyeshadow color, so the navy kind of goes into the white, which goes back into the navy, just so it looks nice and continuous.
And then if you want, you can go ahead and add that black eyeliner. Just kind of hold that eyelid out and apply that black liner. And then bring it out into kind of a little cat eye. That was popular during that day. You've already kind of created that line with the eyeshadow, so you're just kind of following it with your liner. And then go ahead and do the same with the other eye.
Next, you're going to want to take that eyebrow pencil, just the same color as your eyebrows, maybe a little bit darker if you're a lighter blonde. They did have a nice, strong brow line. So just go ahead and fill in your natural brow. Again, start from the inside of your nose out into the edge. So again, you're going to want to reach the eyebrow out to that corner. They usually have a thin, arching eyebrow.
Next, you're going to do the blush. You're going to do the cheeks. I chose a rosy, nice rosy blush. So, go ahead and take your brush and just highlight those cheeks. So when you smile, it kind of creates these apples, so that's where I'm going to put in that blush.
Lastly, you're going to take that nice bright, red lipstick, and I apply it to the full lip. And then, top it with a little red lip gloss. I like to just put it in the bottom of the lip. Go ahead and put your lips together and you just create that pucker.
So now, you can go ahead and add thick black lashes with just a mascara or some fake eyelashes, to give that drama. Now all you need is your wig and your costume, and you are ready for your flapper night out. Thanks for watching!
Men's 20s Costumes
Women's clothing styles weren't the only ones undergoing changes in the 1920s- fellas, you've got to look the part as well!
Men still wore suits, but their suit coats were now shortened and longer suit coats went out of fashion. Try finding a loose suit coat and pair it with trousers, a nice cotton button-up shirt, and a matching vest.

For the tie, one with longer and wider proportions would do, but a bow-tie would be best.

Wing-tipped shoes were quite popular in that time period, and thin socks would've been worn with them. Men regularly wore hats, the most popular styles being fedoras and newsboy caps.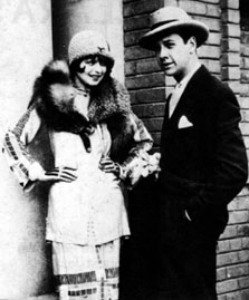 This dapper getup is a black, pin-stripe suit and comes complete with pocket square, tie, and fedora: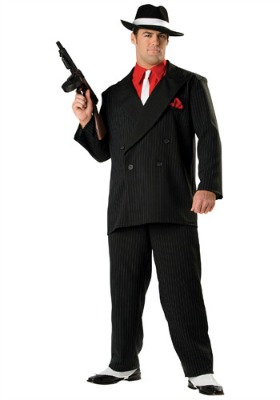 Like women, men can find what they're looking for in their closet or borrow from a friend. The best type of suit would be a pin-stripe, three-piece suit. Wing-tipped shoes are not a necessity, but if you have them, wear them! Many people own fedoras, so that would be a perfect accessory to add. If not, they're very affordable online.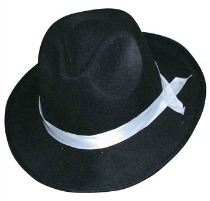 Again, thrift stores can also be a great place to find a cheap suit. If you have the time, consider getting it tailored to make it perfect for your body. That way even after the party you'll have a sharp suit to wear all the time! Don't forget to check out their shoe section as well- often times they're full of vintage styles.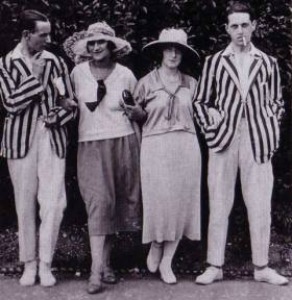 UPDATE: Our original costumes are still dandy, but let's take a gander at an assortment of new gangster and flapper costumes. These are typical of what you'd find at classy 1920s social events as portrayed in books and movies like The Great Gatsby. We also have other Great Gatsby party ideas such as 1920s decorations, music playlist recommendations, food and beverages.
Men's Gangster Costumes
The 1920s gangster look was all about dashing, trendy suits. This was usually done with sharp angles and contrasts between jacket and pinstripes or shirt. Remember that you can add even more contrast with accessories like a tie and hat!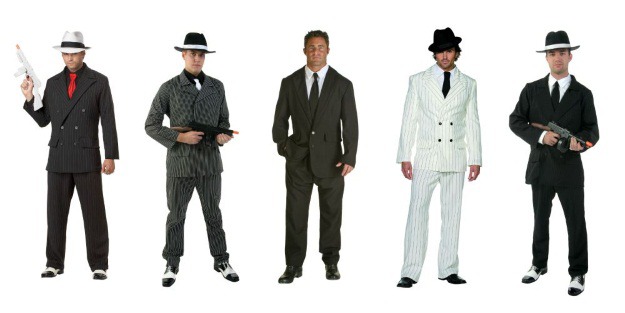 Mens Mob Boss Costume / Wide Pin Stripe Gangster Costume / Mens Black Suit Costume
Mens White Gangster Costume / Deluxe Plus Size Gangster Costume
Women's Flapper Costumes
1920s dresses have the reputation of being shapeless and plain, but they really weren't. As soon as the flapper girl style was "in," there were endless variations in color and cut and size. And as we mentioned above, accessories are the key: a feather boa and long necklace completes the costume.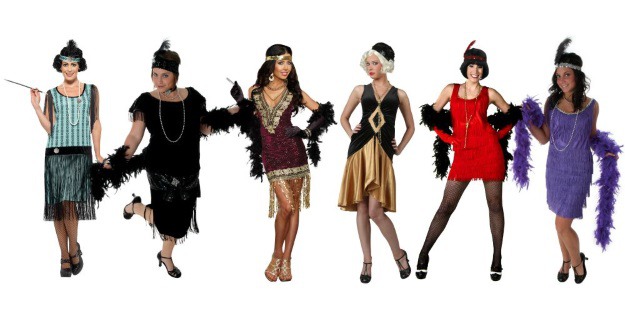 Plus Size Flapper Costumes / Deluxe Plus Size Flapper / Sophisticated Lady Flapper
Roaring 20s Flapper Dress / Red Flapper Fashion Dress / Fringe Purple Flapper Costume
MUSIC
To set the mood one must have the right music, but this largely depends on who will be at your party. For a more adult crowd you can play dirty blues singers, like Lucille Bogan or Bo Carter. If you want to keep it a little more clean for a family-friend bash, you can pick up a copy of the Boardwalk Empire soundtrack, or some Annette Hanshaw and Bessie Smith CDs. You can find most of these artists on Spotify and Pandora, too, so hook up some speakers to your computer and stream away. No one needs to know you're not actually playing records through a phonograph- our little secret!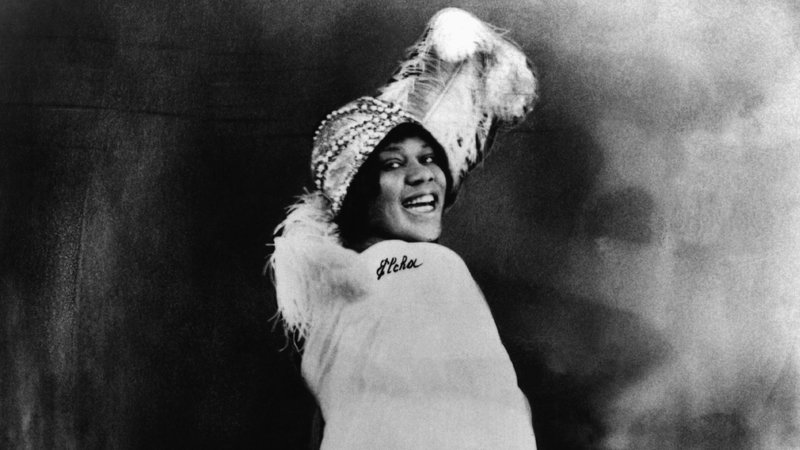 DECORATIONS
Another way to channel the mood of the 1920s is through the use of decorations. Gatsby himself threw some amazing parties. Here are a few Great Gatsby party decorations we got straight from the book:
"...Enough colored lights make a Christmas tree of Gatsby's enormous garden." Pick up some Christmas lights and string them around the tops of your wall or along some fencing if it is an outdoor affair.
"...a bar with a real brass rail was set up..." Make your own bar and display your liquor! This was Prohibition after-all, where disregard for the law was made classy. If you like, you could even make your own labels for your liquor bottles to make them look more rustic.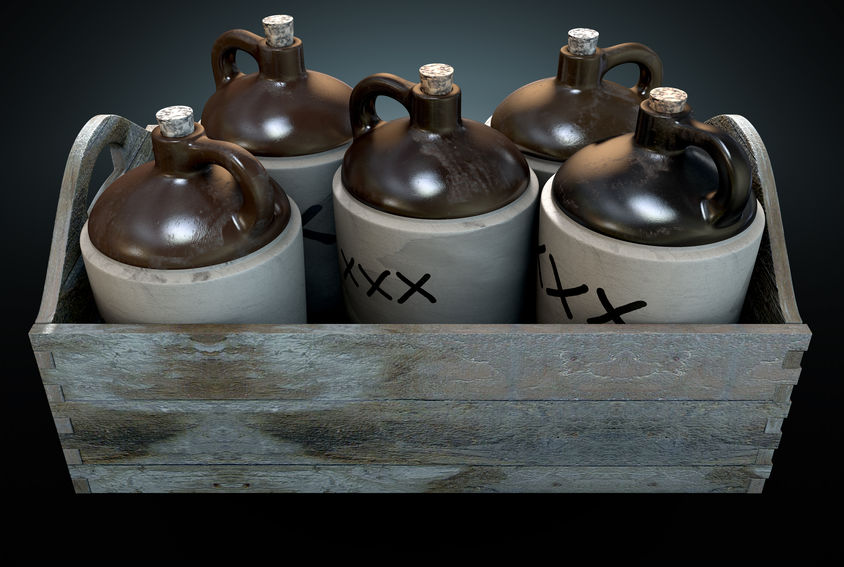 BEVERAGES
This leads us to the types of drinks you can offer at your party. During Prohibition, mixed drinks became more popular in an attempt to mask the taste of alcohol that seemed to be even more prevalent in bootlegged liquor.
Other than serving just whiskey on the rocks, try offering mint juleps, gin rickeys, and various other prohibition cocktails. If you really want to make it feel like an authentic 1920s/Great Gatsby party, snag some moonshine (Or the closest thing to it, Everclear). You can even prop the liquor bottles in wooden crates for an added rustic touch!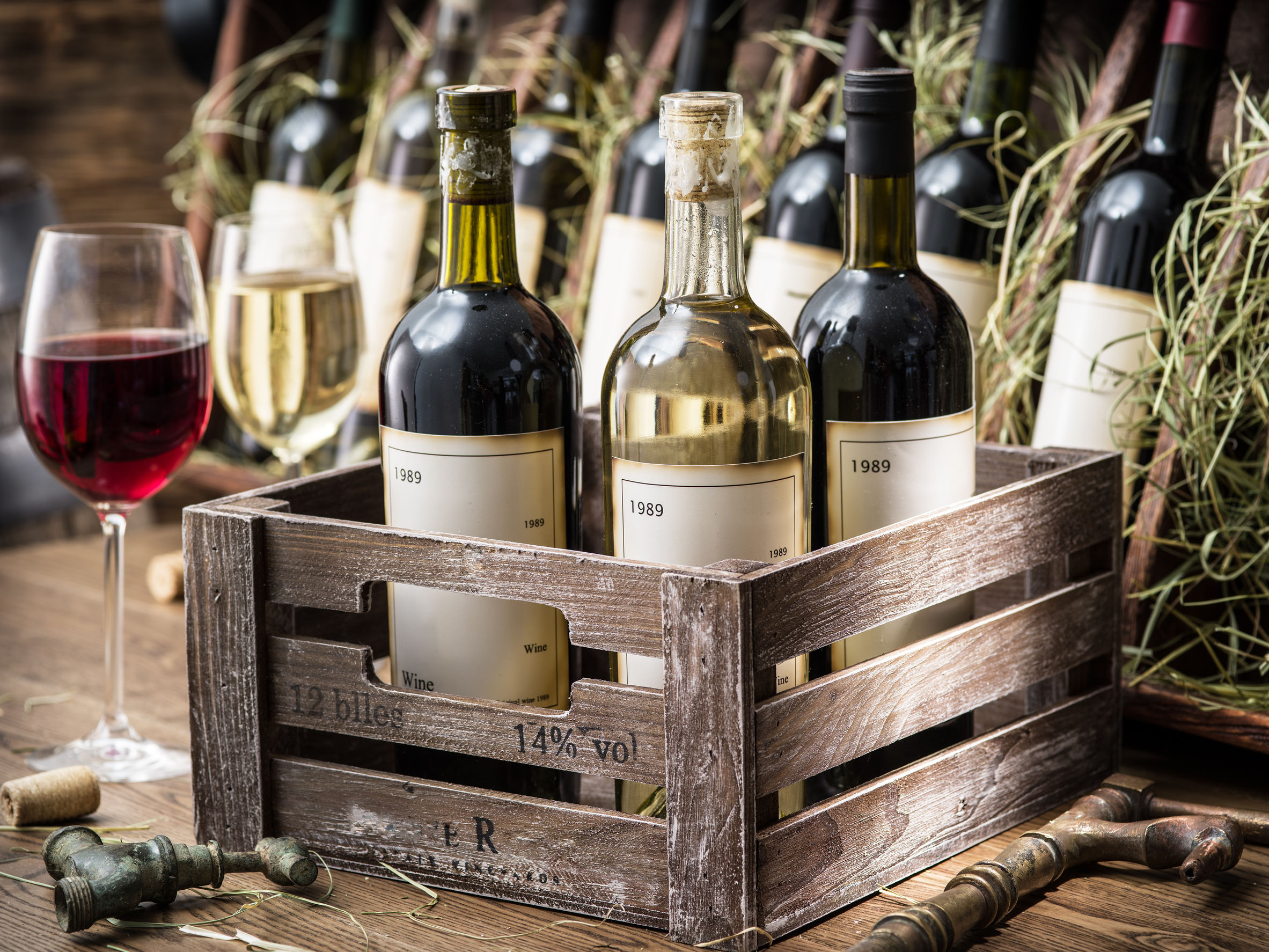 For family friendly parties, some non-alcoholic drinks you can serve would be Shirley Temples (Prohibition did go into the 1930s, when she rose to fame), glasses of Coca-Cola, coffee, ginger ale, or chilled milk. You could even make a milkshake bar with strawberry, chocolate, or vanilla options. Yum!
FOOD
Now to line your stomach, you might want to offer some food for your guests. Gatsby provided "...glistening hors d'oeurve, spiced baked hams crowded against salads of harlequin designs and pastry pigs and turkeys...." We're not insisting you go all out and roast a spiced ham, but it would be nice to have some finger foods and appetizers.
ACTIVITIES
While your guests arrive you can have music playing, while showing a 1920s silent film, like "The Cabinet of Dr. Caligari", any Charlie Chaplin film, or a more recent release like "The Artist". Having a silent movie playing allows outgoing guests the chance to converse and mingle, while pleasing more shy guests as well. They can watch part of the film and slowly branch out by discussing the movie.

Other than playing poker, checkers, or chess during your party, another way to get your guests involved is by playing charades. You can have it be 1920s themed clues to make it even more difficult for your guests!

After a few cocktails when party-goers get the urge to dance, you may want to have a tutorial handy for how to do the Charlston! This was an extremely popular dance step in the twenties and it's every bit as fun and simple today as it was back then! This one is even stylized in black and white:
Have fun all you gangster guys and fierce flapper gals, and let us know how your party turned out in the comments section!
Written by Talia Earle & Edited by Aleksandra Sobic