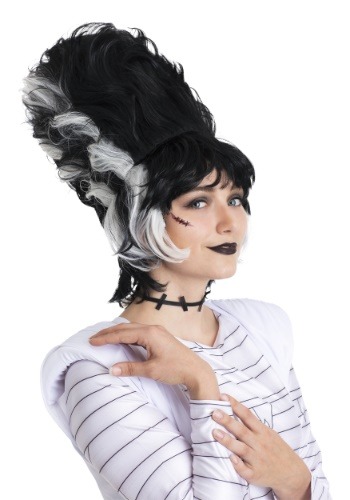 Black Tall Wig w/White Streaks
Has anyone stopped to think that maybe she doesn't want to be Frankenstein's bride? I mean what about free will and choice? Great, you've just been brought to life, now you have to marry a creature. Well at least you'll look fabulous in this Womens Transylvania Wig.
Made of synthetic fibers

Black wig w/ white streaks

Mesh netting interior

Interior is lined w/ a wire to maintain its shape

For best results, stuff the wig
Womens Transylvania Wig
Product # FUN0105
There are no reviews for this item.
Be the first to write a review!