Womens Skeleton Tights
Product Includes:
Pair of Black Tights w/Bone Print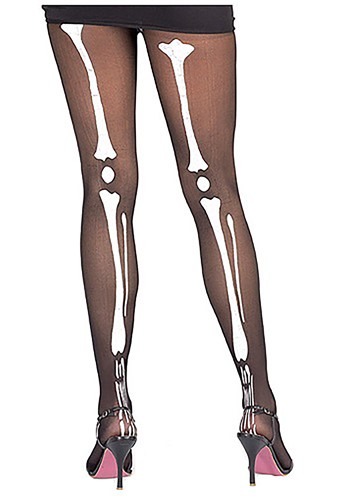 Product Description
If there is one thing that skeletons love to do it's showing off their legs. Through years of work these members of the undead have sculpted their leg bones to just the right shape that will catch the eye of any ghoul. So if you're looking for spooky yet sassy look then these skeleton tights are just the thing for you.
Black stockings

White printed on bones on the front and back
Product Reviews For:
Womens Skeleton Tights
1

Review
Baddddddd
These tights are SUPER low quality and VERY small. I'm 5' 6 and the tights only came up to my knees. It says one size fits all but it should say one size fits a toddler. I tried to gently stretch out the legs but the bones are so low quality they just cracked and look horrible.