Toy AK-47 Machine Gun
Product # RU373
There are no reviews for this product yet.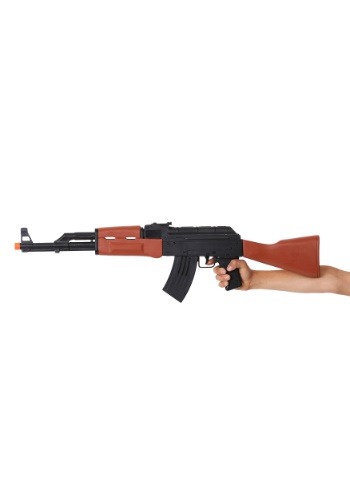 Product Description
Perfect for an army commando, this toy AK-47 machine gun will have any military operative ready for the most dangerous of missions! The toy assault rifle is made of plastic and features a brown stock that resembles wood. The machine gun is modeled after an AK-47 and features an orange cap on the barrel to indicate that it is a toy. When you squeeze the trigger, the toy gun even makes real action sounds. Pair this with your Rambo costume to become an unstoppable action hero from the movies.
Attention Customer
State laws prohibit the sale of toy guns within the states of New York and California. In compliance with this law we are unable to ship this item to these states.