Shell Bra
Product Includes:
Shell Bra w/Neck and Back Ties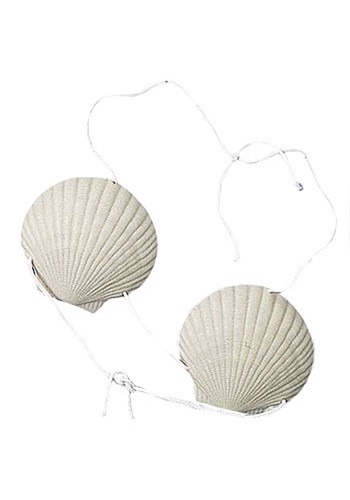 Product Description
Before you head back under the sea, be sure to pick up this Shell Bra. It's not called a whoosie whats it. It's a bra and we're sure you know what it's used for!
Diamond shape shells

6'' across and 5 1/2'' long

(please note the shape is slightly different from the picture)

White rope connects the two sea shells

Adjustable
Product Reviews
There are no reviews for this item.
Be the first to write a review!