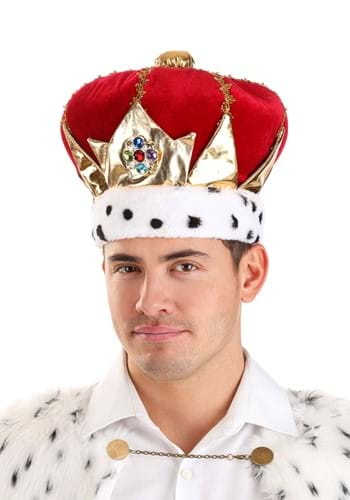 Red King Crown Hat

Adjusts to fit kids and adults.
Commoners will bow at your feet once you've dubbed yourself king of the world! Actually the Red Royal King Hat won't give you such powers but it's good to pretend right?
Made of cotton/ poly blend

Eight rows of beaded gems line the top of the hat

White and black spotted faux fur trim

Adjustable inner strap
Red Royal King Hat
Product # EL290221
There are no reviews for this item.
Be the first to write a review!