Gryffindor Scarf
Product # EL440200
There are no reviews for this product yet.
Product Includes:
Scarf measures 63'' long.

Wool Scarf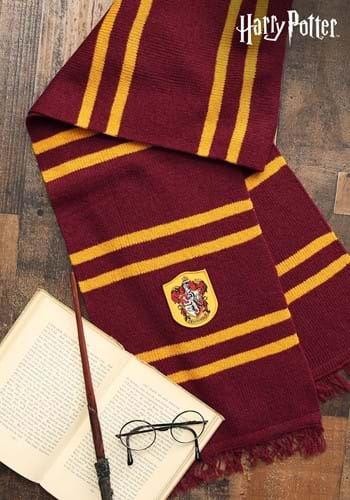 Product Description
Being a muggle is a sad life. You don't get to cast spells. You don't get to go to Hogwarts and you don't get to pass go and collect $200. (Those last two might not be true). What you can do though, is wear a Gryffindor scarf and pretend that you know how to cast a Patronus Charm. It may not be quite the same, but it is fun and your neck will be nice and toasty.
Officially licensed

63'' long knitted maroon scarf w/ gold stripes

Gryffindor patch sewn into side