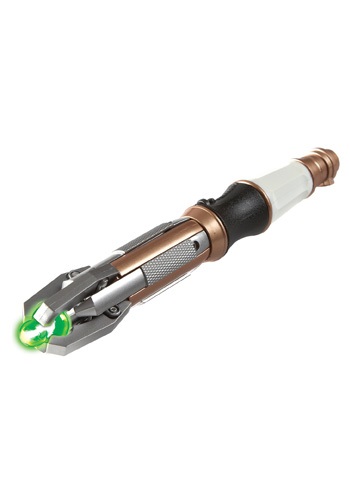 Doctor Who Sonic Screwdriver
Get this Doctor Who screwdriver for your 11th Doctor costume. This signature sonic screwdriver has a white and black handle that is outlined in gold trim. The top part of the screwdriver is gold and has a silver claw at the top with a green light in the center. This screwdriver has spring loaded extending action with light and sound effects when you press the button. This cool accessory will complete your Doctor Who costume!
Doctor Who 11th Doctor Sonic Screwdriver
Product # UD03407
There are no reviews for this item.
Be the first to write a review!