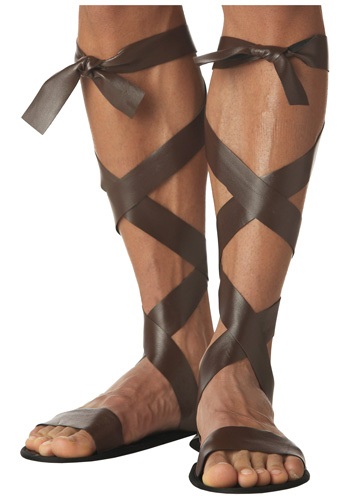 Roman soldiers and hippies had one thing in common; they both like to wear sandals. But ancient warriors tend to head out in their sandals to fight battles and engage in gladiatorial combat, where hippies usually just play hacky sack. These ones are actually good to go for either activity.
Rubber sole

Brown faux leather straps lace up the leg
Adult Roman Sandals
Product # CA60368
There are no reviews for this item.
Be the first to write a review!