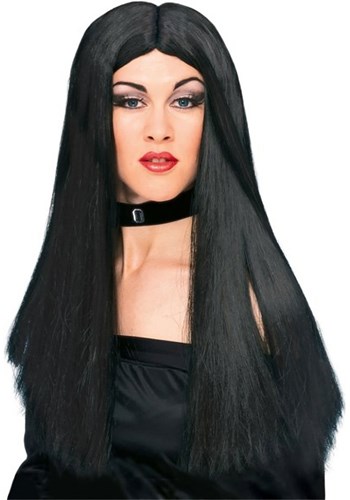 Product Description
The color black is often associated with the end, secrets, magic, and evil. Whether you plan to be wicked, sexy, or just plain sinister, you'll need a witchy do. Get ready for a fun night of brewing and broom flying--without having to worry about your hair--with this Black Witch Wig.
Long black synthetic hair falls past shoulders

Mesh netting interior
Measures 22'' long.

Black Witch Wig
By
The wig was just what I needed to complete my witch costume!

It is inexpensive but it doesn't LOOK cheap. Even when pictures were taken of me it didn't have that cheap glossy glare that happens when you buy cheap wigs.

All in all great quality for a wig this inexpensive!
---
 Write Review