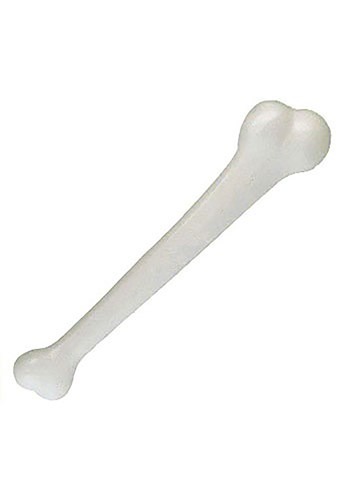 I don't buy that cavemen could have survived the era. I mean they would have to jump a huge learning curve. Who was the first person to invent hunting tools? Where did the fire come from? How did they make clothes? These a questions are a lot harder to answer than where'd you get that Jumbo Cave Bone?
Made of plastic

17'' long
Jumbo Cave Bone
Product # FO25140
There are no reviews for this item.
Be the first to write a review!