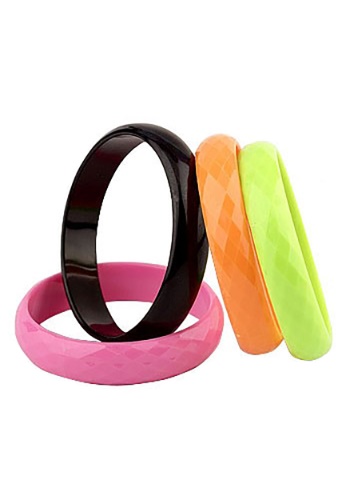 Product Description
Before you sneak out to see Jared--skater, rocker, boy toy--make sure you've got a wrist full of candy. These 80s Neon Bracelets have all the color and dangle you need to make your look pop. Seriously you're going to look totally awesome!
Made of plastic

Set of 4 bangles

Colors includ: pink green, orange black
Product Reviews
There are no reviews for this item.
Be the first to write a review!