---
Become the original toy cowboy with a heart! Our Woody costumes come from the Disney Pixar classic, Toy Story. Whether you want to make a childhood dream come true by dressing up as the classic character, or you want to introduce your child to the movie by getting them Woody Halloween costume, you'll be able to find the perfect outfit right here!
read more
read less
Main Content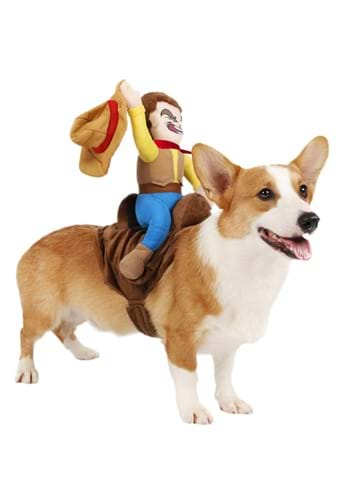 Coming Soon
---
It's been quite the journey, hasn't it? Who would have ever thought that a simple toy cowboy could have such character growth over the last few decades! He started out as the favorite toy of Andy, spending countless days playing without a care in the world. Then, his world was turned upside down on Andy's birthday! The new toy, Buzz Lightyear shakes up the whole equation... and Woody learns some valuable lessons about sharing the spotlight and finding new friends. Of course, multiple movies later and we get to see Woody grow into a well-balanced fellow who's always ready to protect his friends! He's quite the role model... and that's precisely why we think our Woody Costumes are a great option for any fan of the Toy Story films.
Our selection incorporates a wide variety of options for those looking to dress up like their favorite cowboy. Of course, the first movie came out over 25 years ago, so that means we needed to put together some stellar options for adult fans that grew up with the movie (we did). Our adult Woody Toy Story costumes come in both standard sizes and we even carry some kits that can give you the iconic look. You can even find options for both men and women in our selection.
The real beauty of Toy Story is how cross-generational it is. From the first movie in 1995 to Toy Story 4, each new chapter has brought with it a new generation of fans. And the timeless stories are something that can resonate with just about everyone, which is why kids still love watching the older movies today. If you haven't shared the movies with your children, then get out there! It's a family experience we totally recommend! We also carry plenty of Woody Halloween costumes for all of those little ones who have really taken to the character. Whether your child wants a classic costume, or some pajama-style costumes, we have the kid's Woody costume to help your child transform into the kind-hearted cowboy. You can even get infant and toddler outfits in the mix!
Finally, if you're trying to do a more, do-it-yourself approach, we carry plenty of accessory kits that you can use to make the perfect Woody outfit. From simple t-shirts to kits with hats. We aim to have every option we can available, so you can easily find the right costume for you.
If you love Woody and you want to transform into the character, then you've found THE place to get all of your Toy Story gear for the job. We have everything you need to become the Disney character in an instant.