Prince Costume Ideas
It could be one of the most important days of a young royal's life. Their coronation as a Crown Prince! Perhaps they are mere tykes, toddling around the castle in fancy apparel that they can only hope they'll grow into. Maybe it is a fairytale story about a child who is going to be named King long before they are ready. Still, others are fully grown, setting out on adventures, saving neighboring kingdoms, or searching for a Disney Princess to call their own. Either way, you can guarantee that some frantic servant is pulling their hair out, trying their best to come up with the perfect coat to help their prince look their best for whatever event they're trying to avoid!
Well, we are here to help you dodge all of that distress and get right to the look that makes you smile. Our collection of Prince outfits and costumes will have you feeling like you've stepped right off the biographies of famous figures and into your own fantasy-made real! Of course, there are many different types of princes out there. We can't have you moving into a kingdom that isn't perfect for you! So, take a scroll through our prince attire and find the look destined to be the best bit of your royal wardrobe.
Prince Outfits
If you want to take a few steps away from fictional lands, you can look into our own history to find medieval prince outfits that will capture hearts for all time! These are the kinds of noble garments that will serve you perfectly at a Renaissance festival or when stepping on stage for your favorite Shakespearean performance. Team up with a froggy friend to tell the before-and-after story of classic storybook tales or take a stroll through your neighborhood in a timely disguise on a hunt for the Doctor and that errant TARDIS.
Toddler Prince Costumes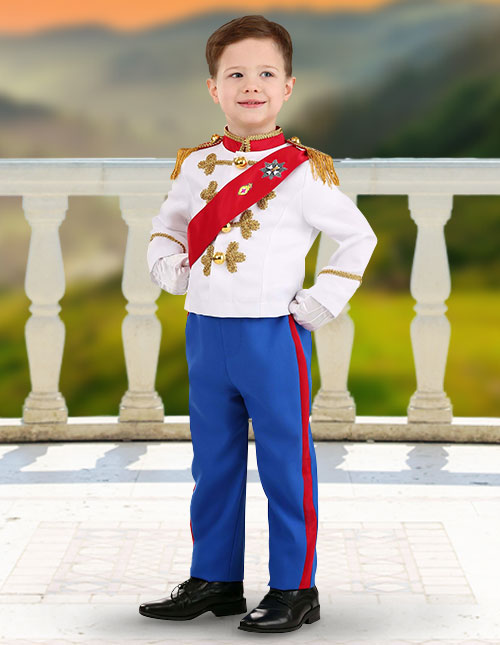 If you've got a tiny tyke in your life that is the perfect portrait of a kindly king, you'll want to deck them out in some finery! You might be looking at how to make a child's prince costume and, fortunately, we have plenty of prince costumes kids are certain to love. Choose a Disney prince costume for toddlers if you have a kiddo that loves their animated adventures or tell the tale of the child prince with a historical look!
Medieval Prince Outfit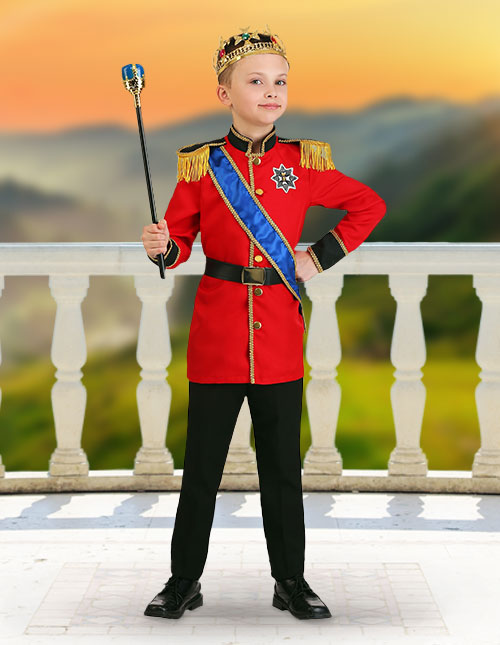 When you're hopping back through time, there's only one place that you'd want to be. The Renaissance world, of course! And, if you're going to be in a century where wild adventure and exciting tavern banter are to be found, what could be better than being the wandering prince of the kingdom, too? Channel one of the more charismatic of would-be kings when you wear a Renaissance Prince costume and blend medieval times with modern day!
Royal Prince Costumes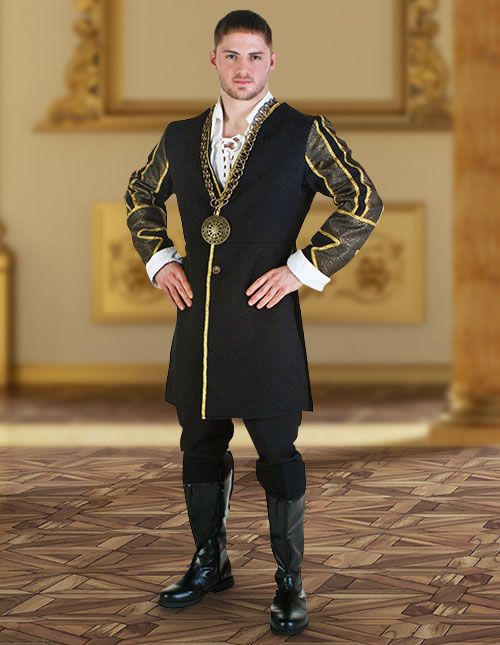 It is easy to think that princes were from a time long gone. But there are still plenty of modern princes out there, too. Sure, they aren't usually wearing crowns or commanding military might, but they are still figureheads and stellar celebrities, too. If you would like to channel the look of modern royalty, see what happens when elaborate suits blend with royal regalia. Become the Prince of England or the famous leader of an imagined modern realm.
Men's Prince Costumes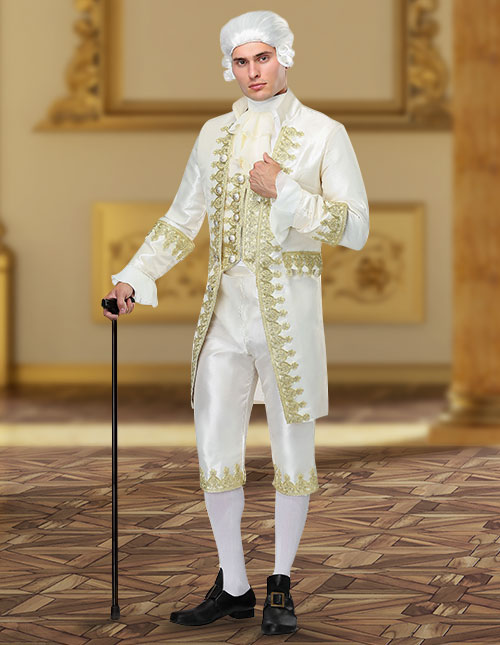 Some princes of history were in command of all sorts of stately affairs. They might lead the courts and distribute justice or appear to hear the needs of their people. (Of course, other historic princes just wanted to look as fancy as can be.) Give yourself a chalky makeover with a powdered wig and a 16th-century look when you wear a prince costume inspired by our own royal history. From Louis, Henry, and Phillipe and more, it's good to be the prince!
Prince Attire
Of course, an expertly tailored suit or a charming smile may not be enough to earn you the crown you're looking for. If there's one thing that our costume designers know it is that accessorizing is what truly makes a prince from a pauper. And that's where you can really put some unique twists on your noble look. Add some of our prince accessories to your everyday wear to give yourself a hint of royal authority or mix and match our costumes with some of these related products to really make a look that is all your own.
Then again, you can even create a DIY prince costume that nobody would expect by combing our accessories with really unexpected styles. Ever heard of the Prince of Yautja Prime? Well, toss a crown onto your Predator costume and you've got an aristocratic alien! No matter what style you're aiming to create, you're sure to love the riches we have to share.
Prince Hats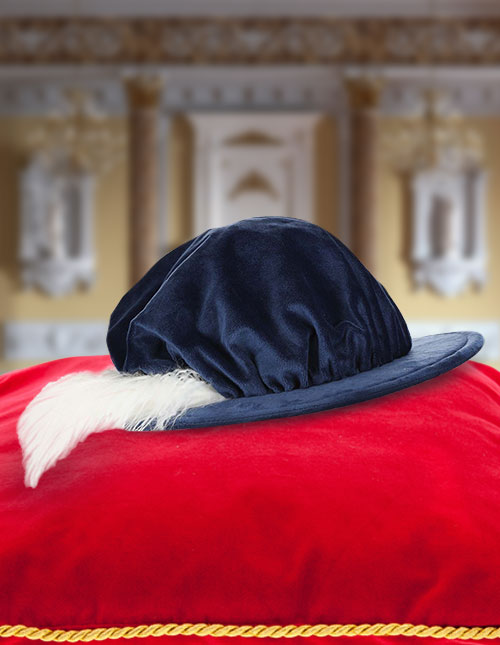 What does a prince wear when they are out on the town or taking on their big adventure? They can hardly equip their crown, after all. All the shining gems and brilliant gold might draw the attention of any would-be villains. (Plus, if you want to disguise yourself and dodge all of the folks fawning over you, it can be useful to keep the shinies at home.) That's why a fancy looking noble's hat is perfect! Stay classy without the pomp with a prince hat!
Prince Crowns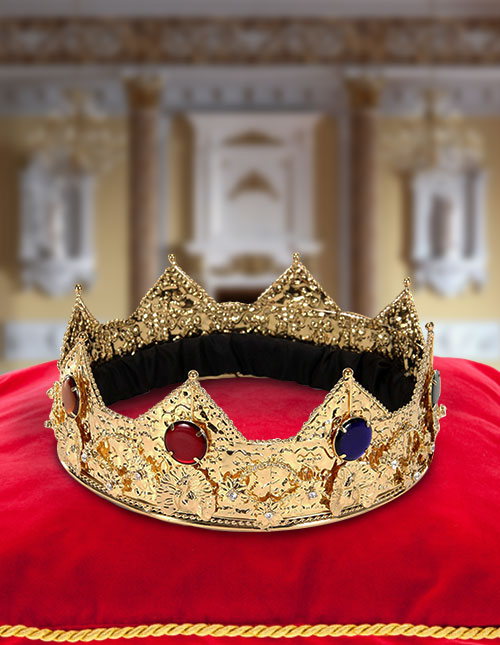 When it is time to be recognized, it is all about the crown. The key is to find the one that speaks to your particular flavor of nobility. If you are the prince of a forested kingdom, you might want one with a couple of antlers or a leaf motif. How about a prince of a dwarven realm? Gold is the answer. All things that glitter and gleam! An elvish prince might have a wooden style whereas the prince of a warring nation might prefer a helmed crown.
Prince Swords and Scepters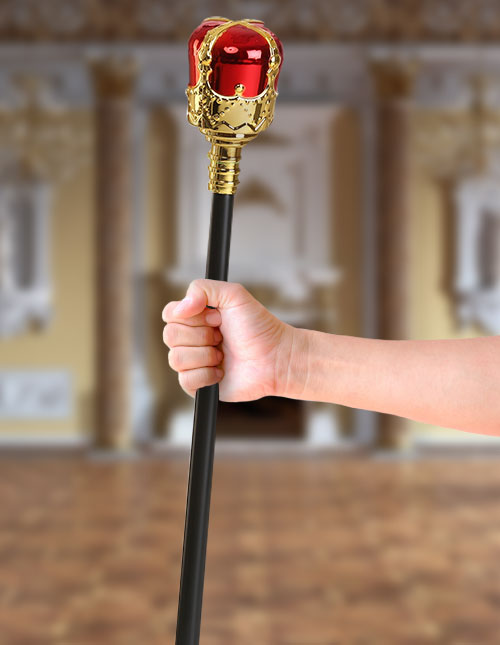 Some folks can forget the importance of a ceremonial sword. These faux weapons can be critical to a convincing costume! If you need to honor your fellow friends, a couple of taps on the shoulder evolve them from a regular warrior to a noble knight! When you are off on your own adventure, you may need to ward off the would-be villain, too. But don't think swords are the only way. A wise ruler needs a splendid scepter to pass their royal decrees.
Prince Capes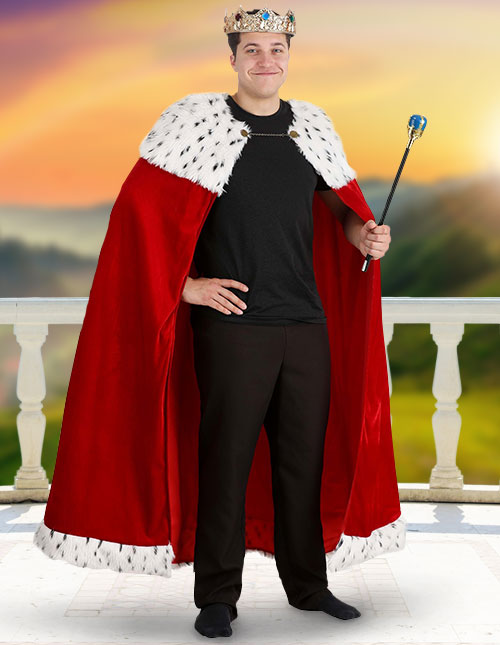 Folks. If there is one thing we have to make sure you have for your princely look, it is this. Remember the flourish. You're a fancy and noble character, so entering or leaving any room should be an event. That means you need a bit of extra pomp at your back. With an elaborate prince cloak, you'll have all you need. Flip the fabric over your shoulder and give a charming smile or let the trail of your cape follow you down the red carpet!