International Costume Ideas
So, you're going to travel the world, eh? We don't know what your flight plan looks like or if you're travelling by plane, train, or automobile—for all we know you could be traveling by unicycle! One thing is for sure: while you're out there you'll be experiencing a lot of different cultures and all of them are very different but equally interesting and worth exploring fully. If you want our advice (take all of it with a grain of salt… we ARE a costume company, after all) we'd tell you to bring along a few ensembles that are inspired from the different areas of the world. After all, if you want to build up the courage to try haggis, there's no better way to prime your palate than by wearing a kilt!
Okay, on second thought, that idea has some flaws (hey, we didn't say it would be GOOD advice). In Cairo nowadays it's quite a bit different from the Egyptian dress that Cleopatra wore. But wearing our Egyptian costumes will definitely get you pumped for some classic pyramid partying as it was imagined by the likes of Abbott & Costello. Halloween costumes are meant to be fun, and we hope you have fun while wearing these costumes. Just, you know, keep it classy out there, folks. If you're in need of a few ideas, we've got a TON below. So, put your chair in an upright position, turn off all electronics, and let's get ready to take off and travel 'round the world with these International costumes!
Dance Costumes
So, you're traveling around the world through costumes. You can't learn every language, let alone the different dialects, but how about the language of dance? Belly dancing is popular in many countries, from Turkey to Lebanon, so you'd have plenty of opportunities to make a new Turkish best friend. Lucky for you, we've got plenty of belly dancing outfits to wear while you're practicing.
Belly Dancer Costume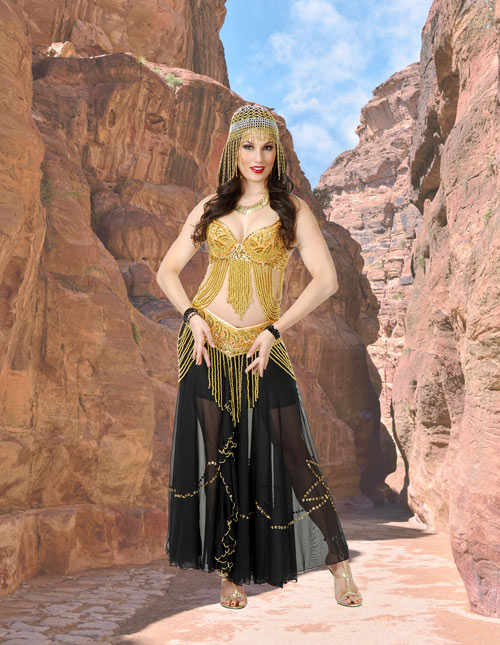 This costume is sure to go over well even if you haven't perfected your belly roll. After all, confidence makes all the difference when you're shimmying in a cafe in Istanbul and you'll have plenty of confidence in this golden belly dancer outfit. Its golden beading will move with your body as the sheer skirt flares out with the turns of your dance. Don't be surprised if someone tries to recruit you to their troupe of belly dancers, with the golden headpiece this outfit is real showstopper.
Genie Outfit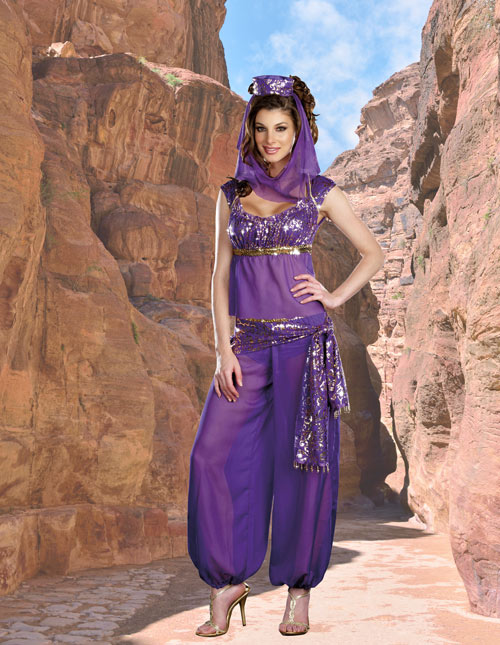 Don't keep your feelings all bottled up. It's okay to be excited—you just found the perfect genie costume! You've never been one to play by the rules so why start now? Grant your very own three wishes and set yourself free. It's about time you were released from the itty bitty space that your smelly oil lamp offers. Now that you're free you'll have a great time granting wishes at Halloween parties this year, you can even bring the Sultan along for some company. Why not hang out with royalty? Shouldn't genies with powerful magic hang with equally powerful (and interesting) people?
Belly Dancer Hip Scarf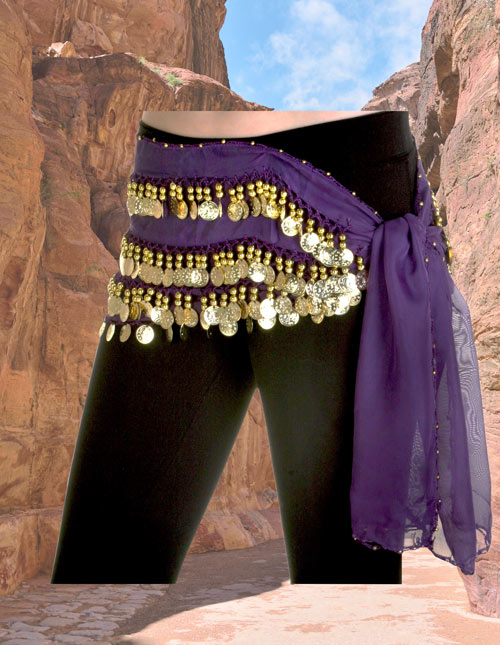 A hip shimmy without the tinkle of the coins of a hip scarf is only a plain hip shimmy. With that extra little music, smooth hip movements become spellbinding! Whether you're looking for finishing details for your genie outfit or you need something that will look good with a variety of dance outfits, this scarf in either purple or black would do the trick. Wear it with simple black leggings for dance practice or with a costume for extra flair.
Belly Dancer Veil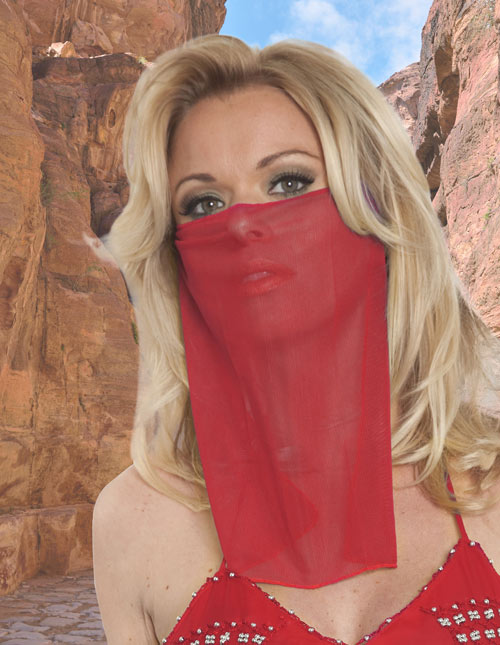 They say a good belly dancer knows how to use every part of her body. This veil will make you look mysterious while highlighting your charming eye expressions. Let your eyes follow your hands as you dance. Not only will you look amazing, but you might finally conquer that tricky twisty lotus hand movement. This scarf is perfect for a scintillating genie costume for adults or to top off your belly dancer costume. Just make sure your eye makeup is popping before you appear on stage in a puff of smoke.
Samurai Costumes
More than warriors, there was a period of a couple hundred years when the samurai caste basically ran the country. These noblemen lived by a strenuous set of rules that continues to have an influence on Japanese culture to this day. Since they overthrew their own government and regularly defended Japan from surrounding forces, it's no wonder that they are still such a popular subject for movies and stories!
Samurai Costume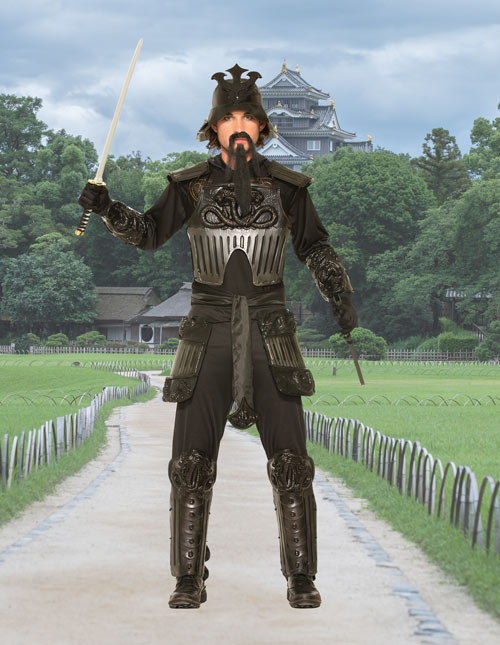 A warrior in this ensemble would strike fear into the heart of even Genghis Khan himself. And those ninjas running around? Ha! They'd have no chance when you're wearing this samurai armor. We don't know what this war you're fighting is all about, but one thing is for sure: a warrior like you would never be caught fighting an uphill battle. Your tactical skills are just too good for that.
Dragon Samurai Costume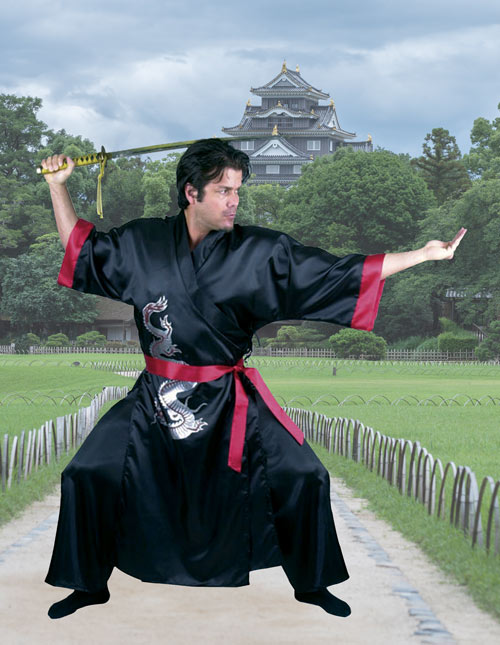 Well, we've seen what those samurais wear on the battlefield but they're only fighting maybe one percent of the time. For your next costumed event, show up as dignified warrior in this noble samurai robe. After all, even tough warriors need time to practice their katana skills or chill with a glass of sake. This costume is silky enough to be comfortable and relax in but loose enough to defend yourself from a surprise ninja attack. Yep, those pesky ninjas just won't quit.
Kimono Costume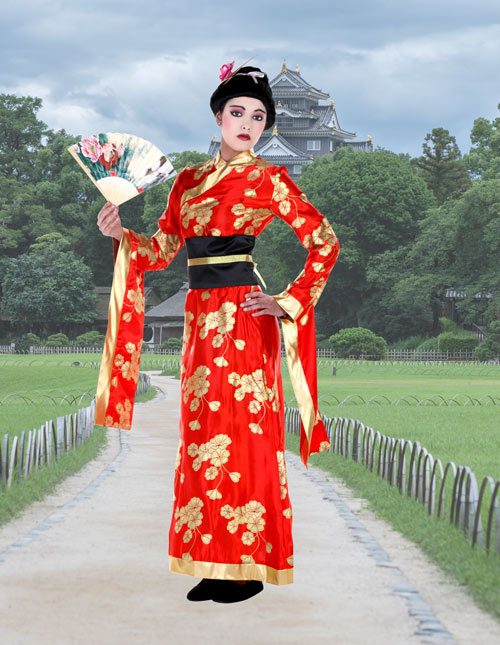 Wearing a kimono might also mean that you were trained in the art of smart conversation, poetry, calligraphy, and dance. It also could mean that you have outstanding fashion sense! When you dress up in this dignified Japanese inspired kimono costume, the little details will be key to those amazing Instagram pics. You can either carefully form your hair into a top knot or wear one of our black wigs for a flawless look. A polished kimono costume is finished off with the meticulous white and pink makeup but it's up to you if you want to apply it.
Samurai Sword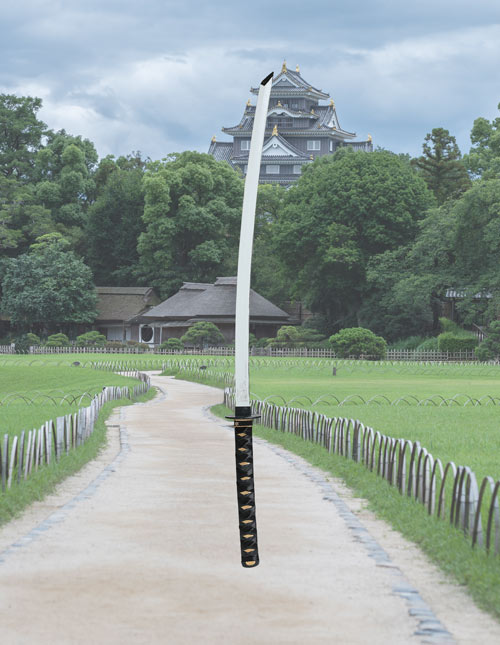 While there are plenty of options for the lowly ninja, for a samurai there is one proper weapon that a samurai must have on them whenever they're in public. The samurai sword is an essential part of the Samurais' ensemble. Whether on the battlefield or taking in Kabuki Theater with friends, a samurai is always prepared.
Scottish Costumes
Rolling hillocks, mossy cairns scattered along the landscape, and white-washed cottages nestled in dramatic glens. Ah, Scotland—a country that's as famous for men wearing skirts as it is for extreme wind—a pretty dangerous combination! Whether you're heading to the Highland Games or a bagpiping competition we have some bonnie costume ideas that would make your great-great Scottish Grannie dance a reel in the great beyond.
Scottish Costume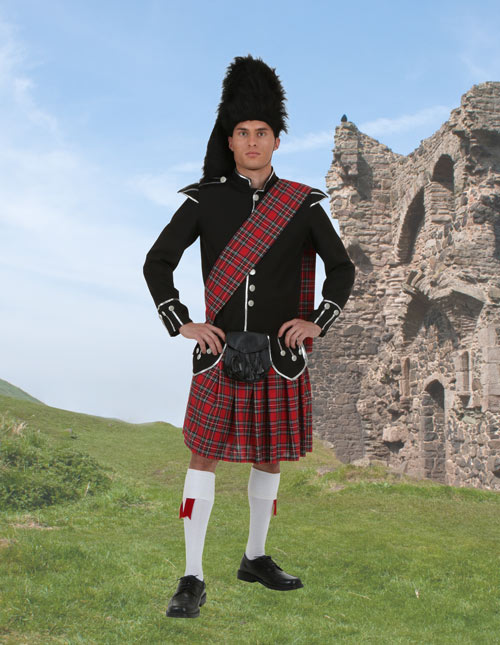 Where did this brawny Highland soldier get such a funky hat? The Scots designed these hats themselves! They took the boring helmets dispensed by the British army, fixed a cage over it, and then covered that cage with feathers. At that time, highlanders were simply starting a fashion trend that happened to make their British counterpoints angry. Turns out, the funky hats brought down fatalities in battle, preventing head injuries while keeping their Scottish noggins cool in the afternoon sun. When you don this ensemble you'll look just like a highland soldier, ready for battle or a bagpiping session, you pick!
Kilt Costume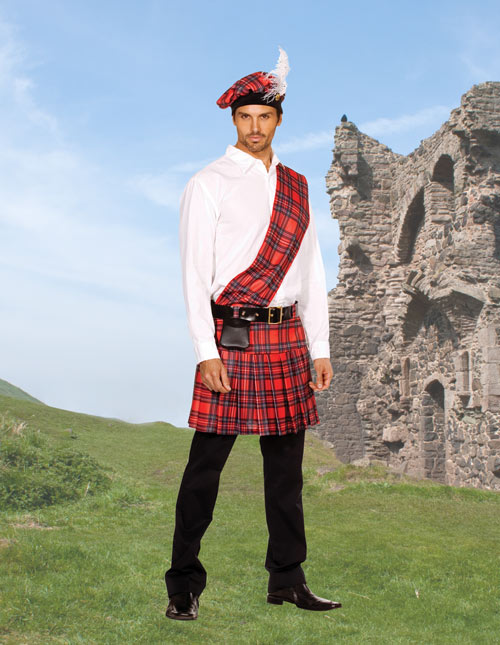 When you're on your world tour, don't be fazed if you still see men wearing kilts in modern day Scotland. Kilts are a part of traditional Scottish costumes, men still wear them for special events, important meetings, and for certain musical events. Typically they aren't wearing these black pants under their kilt but, hey! The Scots have been fighting for their independence for centuries, so who are we to tell you what to do? Go ahead and wear whatever you want under there! This costume can be worn with a modern white collared shirt or paired with a billowy white shirt for a historical approach. You'll look like you're ready to toss the caber in the plaid beret and garter socks. The sash is only worn by clan chieftains, so you'll know your fellow Scots will have to treat you with respect.
William Wallace Costume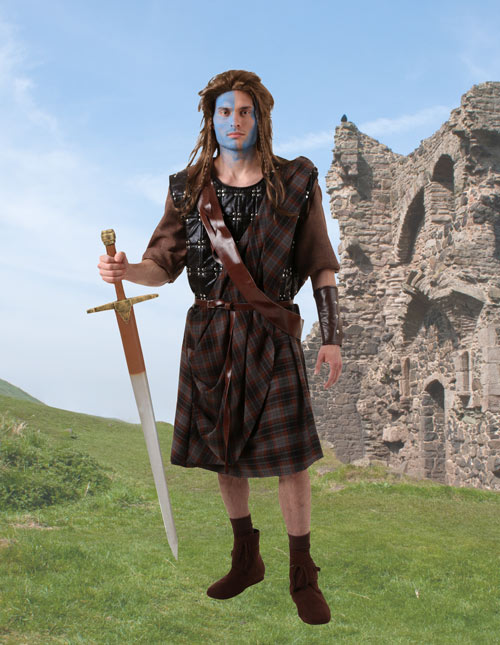 The Scots fought for independence from British reign every fifty or so years. William Wallace became a hero when he helped defeat the British at the Battle of Stirling. But he became truly famous in 1995 with the blockbuster film Braveheart. If you think this costume is too daring for you, think on this: "Your heart is free. Now have the courage to follow it." Because what is Halloween really about if it's not about "FREEEEEEDOOOOOMMMMM!"?
Women's Scottish Costume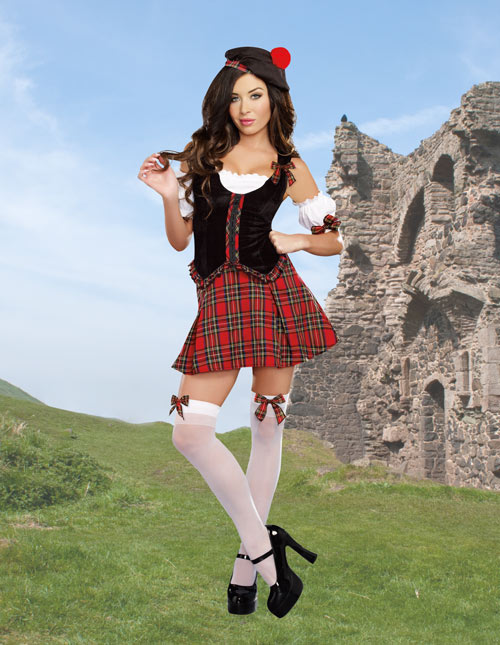 It's not a good Ceilidh Dance until there are some lasses in plaid joining in on the reels. You'll feel those bagpipes move you in this Scottish costume with its charming plaid and black dress with its off-shoulder sleeves. Wear it for Halloween or for a rebellious Saint Patrick's Day costume, the Scots have always been good at rebellion.
Spanish Costumes
Spain is pretty darn lucky. Stuck in between Europe, the Mediterranean, and Northern Africa the country has been layered in flavors and styles from three different regions for centuries. It's a well-known fact that nothing boring has ever come from this country: from their delicious paella to their dramatic Flamenco dancing, everything that this country has produced is flavorful. So, when you're dressing up in a Spanish ensemble, you'd better do it with some spice.
Spanish Costume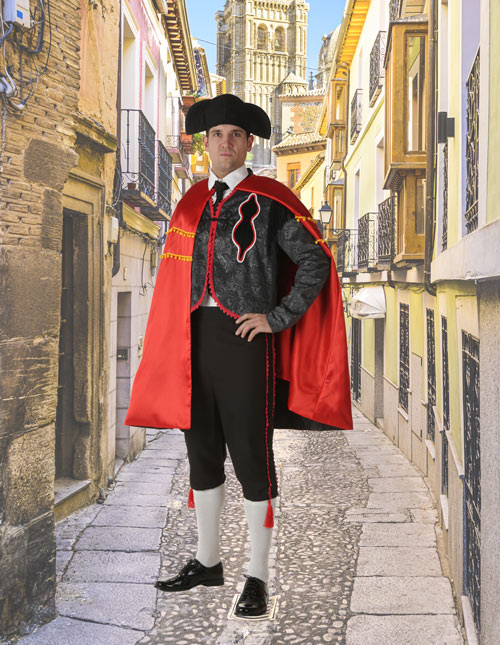 Ready to run with the bulls? Not quite? Well no worries, that's a crazy tradition anyway. Even if you're not cockeyed enough to try to rub elbows with a berserk beast that's five times your size and armed with sharp horns, you can still dress like a dashing matador. When you show up to your next costumed event in this Matador costume with its eye-catching cape and dashing jacket, you'll feel like the brave hero of a Romance novel without bothering any poor unsuspecting bulls.
Senorita Costume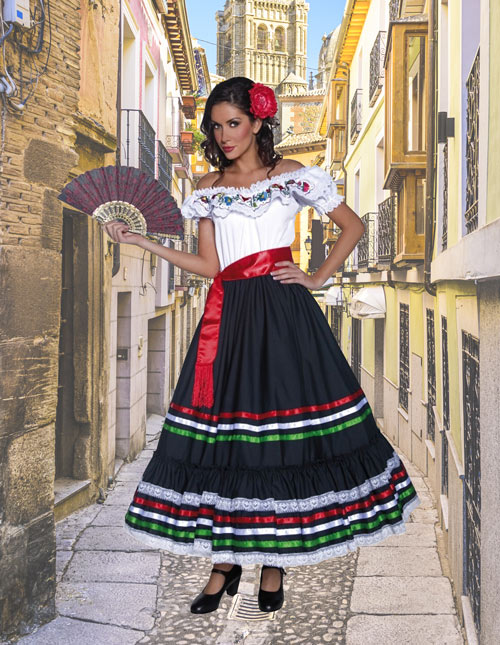 If you're the kind of lady who whips up her own gazpacho, trades gossip at the village well, and dances in the courtyard to Spanish guitar in the evenings, then this sweet senorita costume would be right up your alley. With off-the-shoulder sleeves and an embroidered neckline, you'd look quite picturesque leaning out the window of a Spanish hacienda fanning yourself with an embroidered fan. The full skirt makes this dress an absolute delight to dance in. Once your costume party is over we wouldn't blame you if this dress slipped into your day-to-day wardrobe.
Women's Spanish Dancer Costume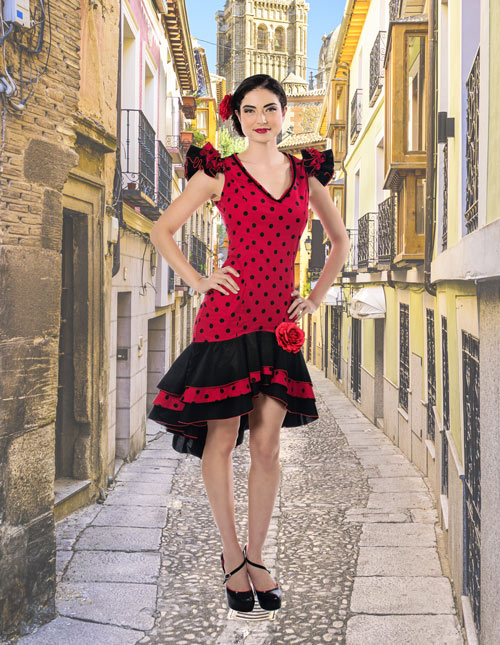 If you want some drama in your life that's purely of your own making and a little more artistic than your run-of-the-mill spats and gossip, then this flamenco costume is for you. As soon as you put on this black-and-red dress with ruffles on the hem and the shoulders, you'll hear the romantic trill of a Spanish guitar and you'll feel your fingertips tingle with a need for castanets. Dress up with a mask or sugar skull makeup to wear this gorgeous dress to a Day of the Dead event. Just pull your hair back, clip in the rose, and take a few stomps to the beat to try out your new persona.
Mariachi Costume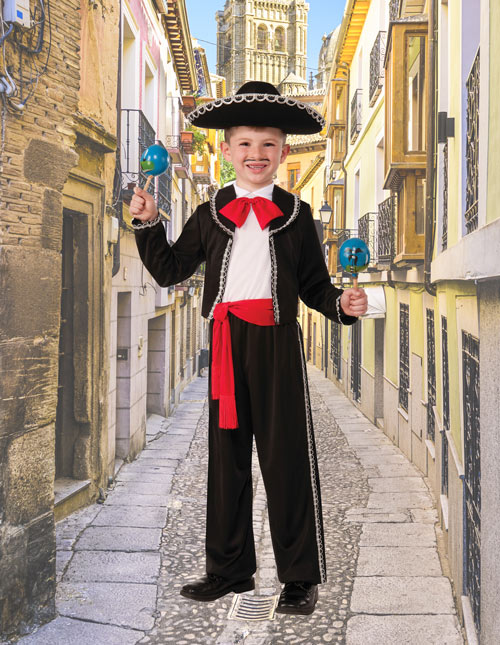 Mariachi is instantly recognizable whether you're walking past the open door of a Mexican restaurant or you're listening to the sweet sounds on the radio. You can't help but get swallowed up in the soothing music! We have such good news for you: you can set your musical kid in the right direction with this Mariachi costume! In this classic costume with a set of maracas and the right amount of focus he just might get a spot playing at the local Casa Bonita by the end of the week. Life is long and complicated, you never know what the road to stardom will look like until your little dude is on it!