How to Halloween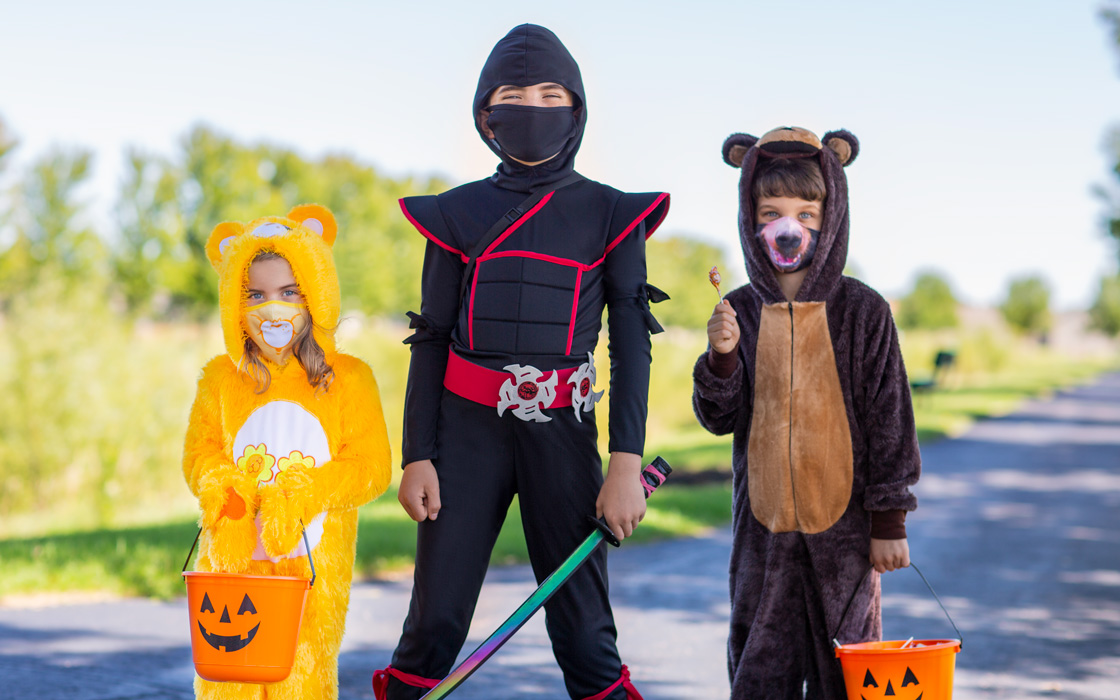 Welcome to the How to Halloween guide from HalloweenCostumes.com!
We understand that Halloween will be a little different in 2020. Things might feel a little extra spooky this time around...but families and friends shouldn't just cancel their plans and traditions for their favorite holiday. Instead, we're hoping to inspire everyone to find creative ways to celebrate Halloween with a little more distance and coverage, with all the same Halloween fun you'd expect. Everyone around the world deserves to have a safe and memorable Halloween. We're here to help you do exactly that this year and every year. Now, let's get inspired together!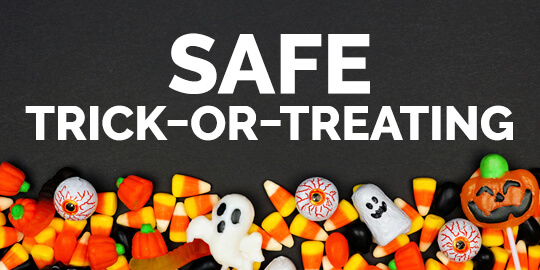 We've got plenty of tips for making trick-or-treating as safe as possible in 2020. You'll find ideas on setting up your own grab bag stations for candy, organizing your own candy hunt at home, participating in a neighborhood Halloween parade, and an explanation of the colorful pumpkins you might see around.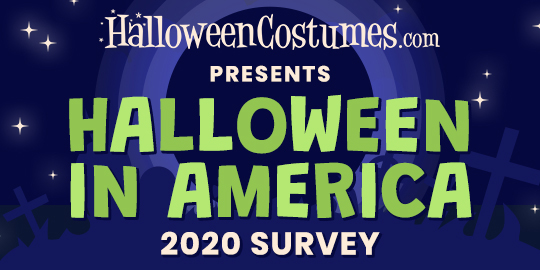 We surveyed more than 1,500 U.S. adults about Halloween and the results are in! Find out what Americans think about trick-or-treating, costume options, dressing up pets, and how Halloween will be different this year in our annual "Halloween in America" survey for 2020.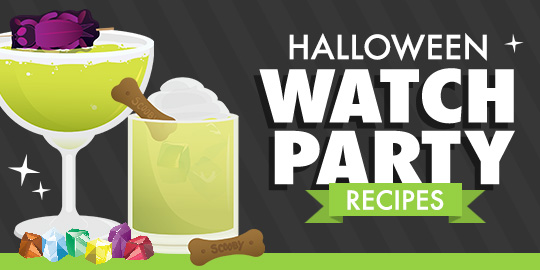 Virtual watch parties are a great way to spend time with your friends and family this Halloween. But what's a party without snacks and drinks?! We designed these printable recipe cards with movie and television themes so you can make your socially-distant movie-watching experience even more fun!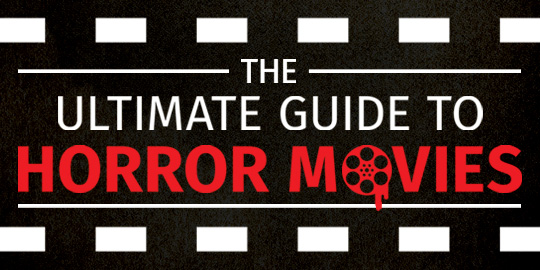 Have you ever wondered how horror movies evolved alongside technological changes in the film industry? Or how the different subgenres came about? Our guide to horror movies looks at the innovative and influential films that turned the horror genre into what it is today.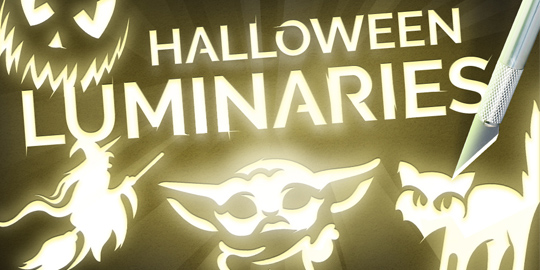 Shine a light on Halloween with these printable luminaries. Illuminate your candy bowl, guide kiddos to your "take a treat" candy station, or use them as window art for your Halloween crafts. They're totally free to download and print!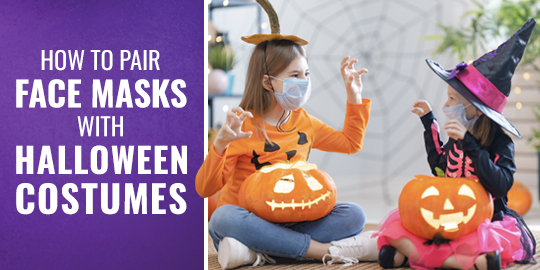 Wearing face masks on Halloween is going to be very important this year, but that doesn't mean that you can't make it part of your costume! Check out these tips for coordinating your face mask with your costume for a Halloween that's both safe and fun.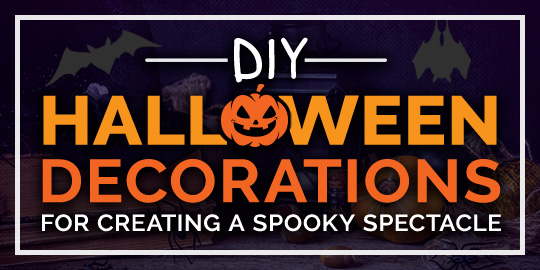 Whether you're decorating on a budget or you have a specific setup in mind, there are so many ways to get your home decorated for Halloween! We'll show you some of our favorite indoor and outdoor Halloween decoration ideas to make your abode spooky in no time.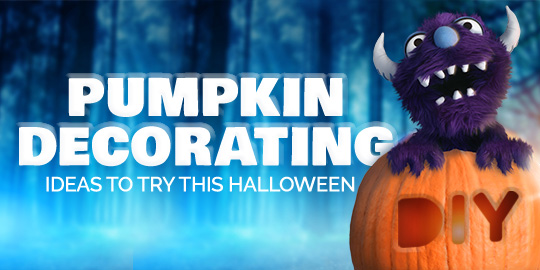 There's more than one way to carve a pumpkin...or decorate a pumpkin! If you want your pumpkin decor to last all October, we'll show you how to spruce up some fake pumpkins. There are also a few kid-friendly pumpkin decorations your little ones can make. Get the entire family involved with these fun pumpkin crafts!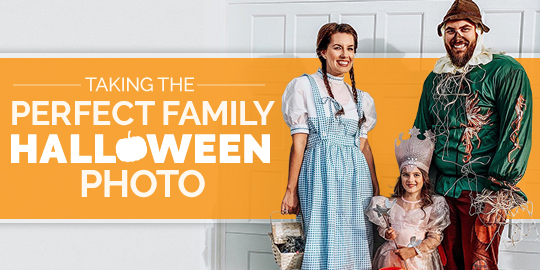 People love taking family photos for the holidays, and Halloween is no different! We'll share some of our best tips and tricks for getting those Halloween pictures perfect for sharing on social media. (Or stashing in a photo album!) You'll love having these holiday memories to cherish with your family for years to come.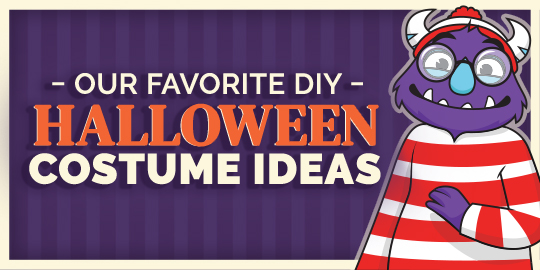 Do you enjoy looking at amazing costumes just for fun? We do, too! There are so many ways that DIY costumes grab your attention. Maybe it's a cute idea that's completely original, or one that's perfectly screen-accurate. Here are a few of our favorite costume DIYs from the simple to the extreme.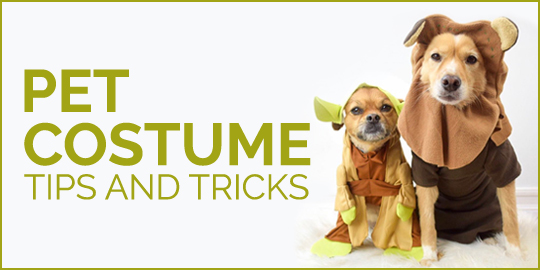 Sit! Stay! Pose! We've shared a few ways to make sure your pet feels comfortable and stays safe in their spooky disguise this Halloween. There are even a few tips on how to capture the purr-fect Halloween pet portrait. Because even your pets deserve their fifteen minutes of furry fame!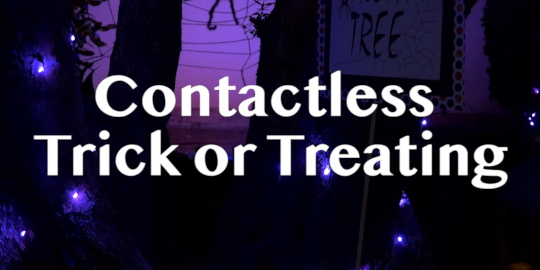 Trick-or-treating is going to look a little different this year, but our friends at Seeing Red have a number of great ideas to keep it both safe and fun! Learn how to set up a Halloween booth, or turn your yard into a spooky treat-filled walk. You can still enjoy a social-distanced Halloween!
Check back for more ideas about celebrating Halloween in 2020. Have a happy Halloween!