Halloween Pumpkin Decorations
We wait all year long for the spooky season to start. So, once we start seeing signs that it's almost fall, it's hard to contain our excitement. We will spot just one back-to-school sale or a single migrating bird and immediately rearrange our closet for sweater weather. When the leaves on the trees begin to change color, we've already scheduled our annual trips to the apple orchard and corn maze.
But the real proof that Halloween is finally upon us is the sight of orange gourds decorating front steps and windowsills everywhere! Although we have plenty of décor themes to choose from to celebrate this fall holiday, pumpkins and jack o' lanterns alike are truly the hallmark of the season. We think everyone should incorporate some pumpkin playfulness into their Halloween home décor!
Decorative Pumpkins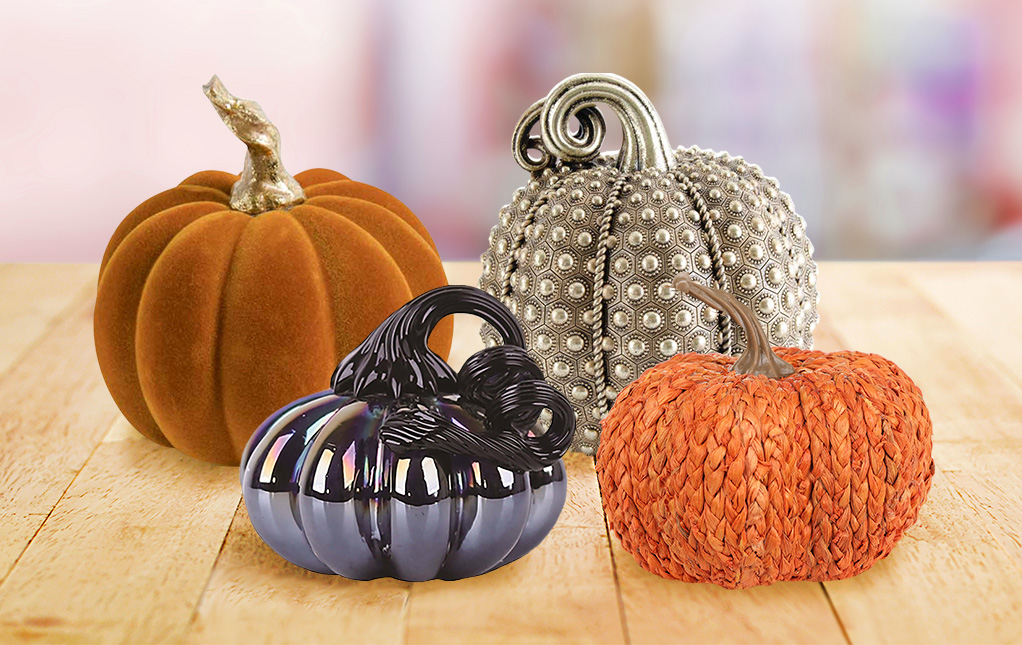 If we asked you to picture a pumpkin, what color would it be? Most people will probably think of pumpkins as orange. And for good reason! It's a popular fall color, appearing in changing autumn leaves and earlier golden sunsets. But not all pumpkins have to be orange! If you're going to add some decorative gourds to your home this fall, you can choose from all kinds of colors to spruce up your space.
Of course, you can also stay classic with a good ol' orange pumpkin. But even if you do, you can always mix things up a little with materials and texture. A woven gourd adds a little interest to your shelf, and if you do want to try something other than orange, a textured metallic pumpkin or shiny glass gourd might be just what you're looking for!
Disney Decorated Pumpkins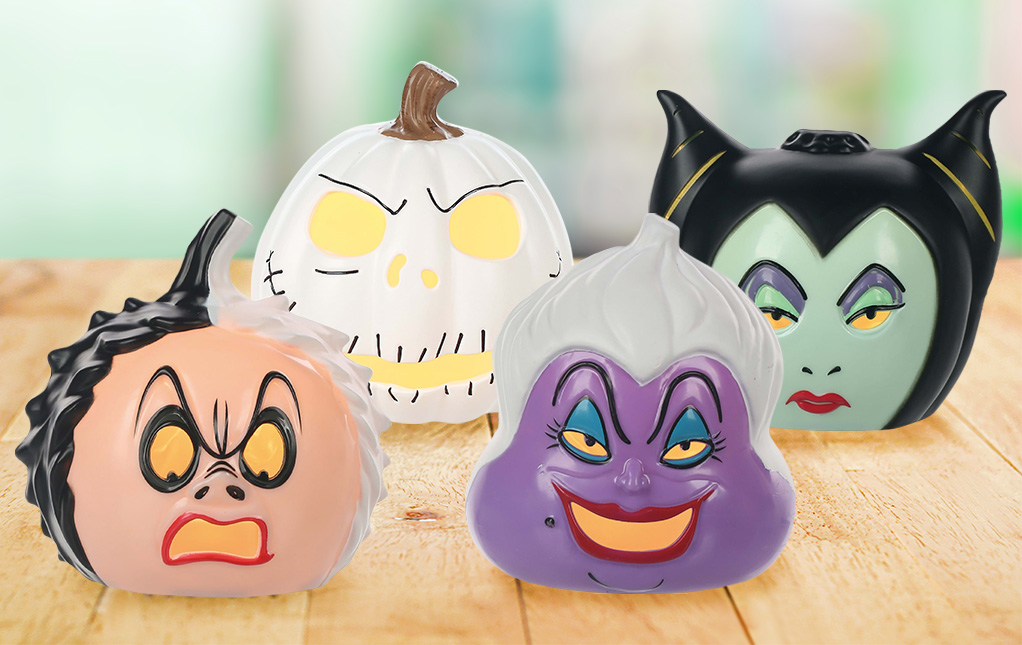 So maybe you'd like to move beyond the basic orange squash and display some truly unique pumpkins this year. And while we love decorating and carving jack o' lanterns as much as anyone else, we just don't always have the time. Fortunately, we have an easy and quick way for you to add some magic to your display!
Of course, we're talking about Disney magic! You might already want to wear a Disney costume based on your favorite character, so why not incorporate some of that into your décor as well? We think Disney villains specifically make great Halloween accessories. After all, your Nightmare Before Christmas theme wouldn't be complete without a Jack Skellington o' lantern, and we can't think of a scarier face to put on a pumpkin than Cruella De Vil, Maleficent, or Ursula.
White Pumpkin Decor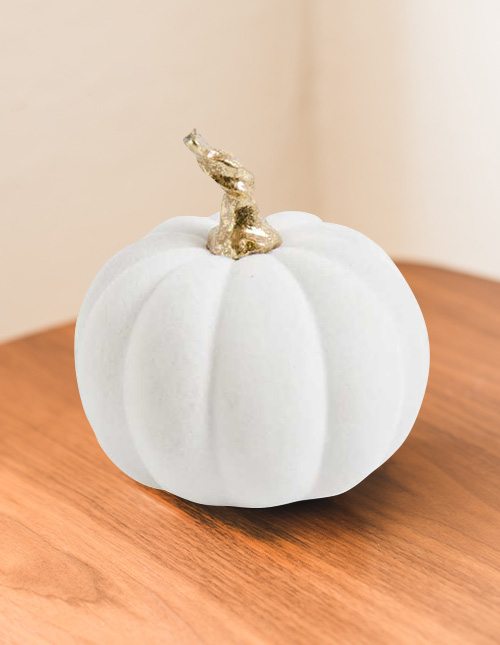 Sometimes, Halloween decorations can get dark—thematically and literally. Spooky black spiders and witches are everywhere! If you're not a fan of really scary decorations or you simply prefer a lighter color palette, it sounds like white pumpkin décor might be the way to go! Not to mention, they'll go really well with any ghost props you like to keep around, too.
Glass Pumpkin Decor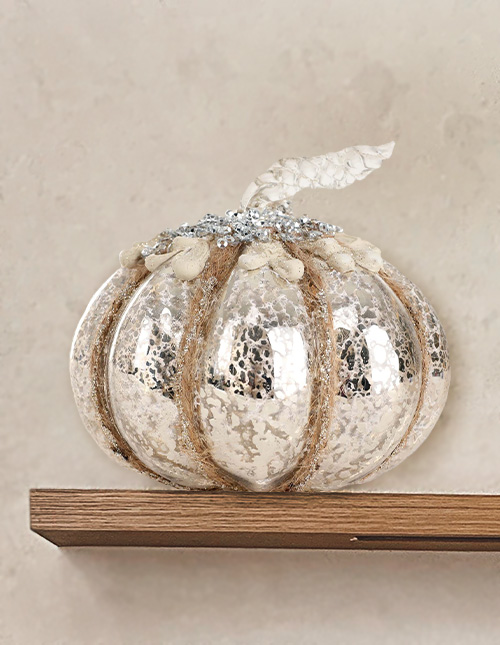 If your idea of great home décor falls a little more along the lines of "sparkly" rather than "spooky," don't worry! You can still find some great Halloween decorations that celebrate the season and still match your aesthetic. Something like a glass pumpkin might be just right for you! It's festive and fancy all at the same time!
Outdoor Pumpkin Décor
As the seasons change, our home décor changes along with it. When autumn rolls around, most of us start displaying our Halloween pumpkins all over the inside of the house. But what about the outside? There's quite a variety of outdoor Halloween decorations to choose from, whether you'd like to celebrate the harvest season with scarecrows or create your very own graveyard.
But of course, what's better to include in your outdoor décor than some pumpkins? After all, outside is where they belong! Whether you'd like something that can withstand the elements or a large statement piece, we're sure to have something that suits your needs!
Inflatable Pumpkin Decorations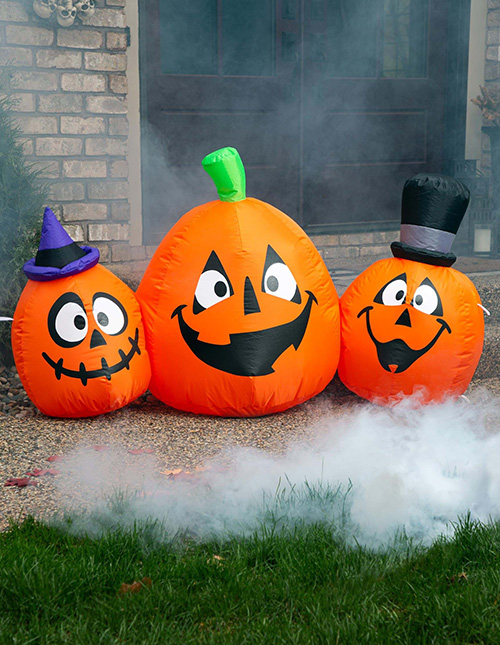 We love going to "pick your own" pumpkin patches. We love "pick your own" pumpkin patches! You can usually find a gourd that's exactly the size, shape, and shade that you're looking for. The only issue is getting it home, especially if your idea of the perfect pumpkin really just translates to "as big as possible."
Fortunately, we have an easier way to make a statement in your yard this year. Try one of our Halloween inflatables instead! An inflatable pumpkin decoration is much more manageable than a real pumpkin of the same size, and best of all, it doesn't leave its rotting corpse in your yard when winter rolls around!
Hanging Pumpkin Decorations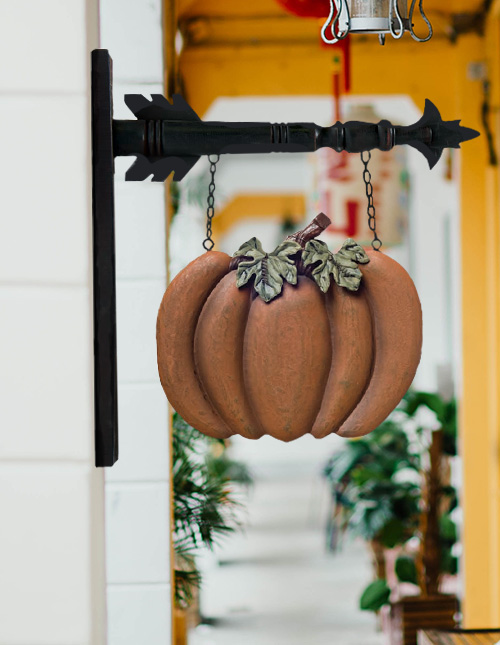 Let's face it, you just can't get enough pumpkins. Gourds of all different sizes, shapes, and colors adorn every available inch of your outdoor decorating space. In fact, you can barely get into your front door without knocking a few over! But it's still not enough. You want more pumpkins! No, you need more pumpkins!
We have just the solution! When there's no more room on the ground, it sounds like you should bring home a hanging pumpkin decoration or two. And even if the situation isn't quite as dire as we previously described, it's always nice to have some decorations that stay off the ground, especially if you live somewhere that tends to get snowed on before the end of October!
Metal Pumpkin Décor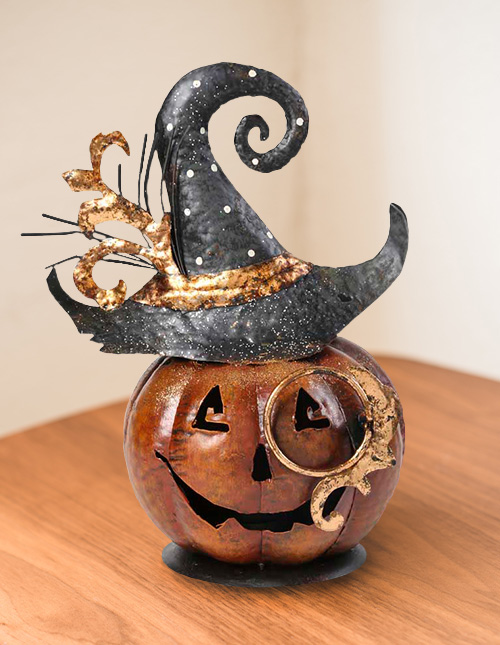 Real pumpkins certainly have their perks. They're fun to pick, carve, and display. But they also have certain disadvantages. They don't always hold up to the elements, especially if you live in a snowy climate. Not to mention, they certainly don't last for more than one year. We learned that lesson the hard way!
So if you'd like some pumpkins to display outdoors that can become part of your yearly décor, we think you should try a metal jack o' lantern! Whether you prefer a vintage vibe or a modern look, metal pumpkins will look great with the rest of your fall display.
Pumpkin Animatronic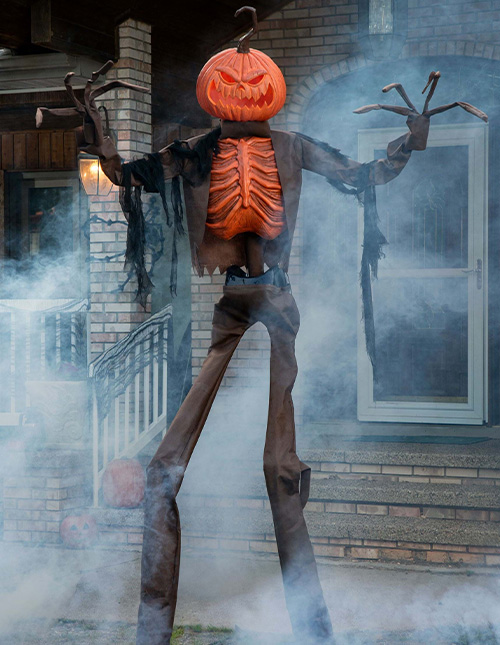 We often hear about skeletons that come to life, ghosts that haunt certain areas, and zombies that attempt to break free from the earth. So when it comes to Halloween animatronic decorations, it makes sense that those characters make up quite a bit of the selection. However, we think it's high time that pumpkins are included, too!
A pumpkin animatronic is just the thing to add to your yard this year! Whether you want to make trick-or-treaters a little bit nervous or you just want a unique way to add more pumpkins to your décor, we think a pumpkin animatronic is just what you need!
Jack O' Lantern Decor
There are lots of signs that let us know when fall is here. From changing leaves to changing weather, we know what to look for. But when the sunlight starts stealing away earlier and earlier in the day, that's when we can be certain that it's autumn. On those dark nights, it's always nice to have a few extra sources of light around, especially because you can't always count on the moon to make its appearance.
Sure, you could use a regular old lantern to brighten your evenings, but why not use something more festive? In our opinion, there's nothing like a traditional jack o' lantern to add some seasonal spirit and light your way at the same time. Whether you carve your own or buy some pre-lit pumpkins, you'll enjoy having these grinning (or grimacing) faces adorning your home!
Pumpkin Carving Kits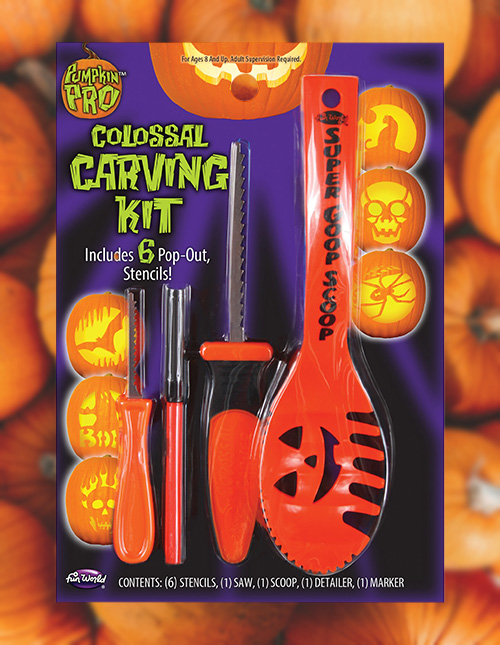 We can't deny that wearing a costume is our favorite Halloween-themed activity. However, carving jack o' lanterns also ranks very high on our list! Whether you decide to try an intricate design or stick with more traditional triangles, it's always nice to have some specialized pumpkin carving tools to help you out!
A pumpkin carving kit has everything you need to make the experience easy! You can follow a pattern with a stencil or execute your original ideas with the included tools. Carving jack o' lanterns is fun for the whole family, and these kits sure help make it memorable!
Light Up Pumpkins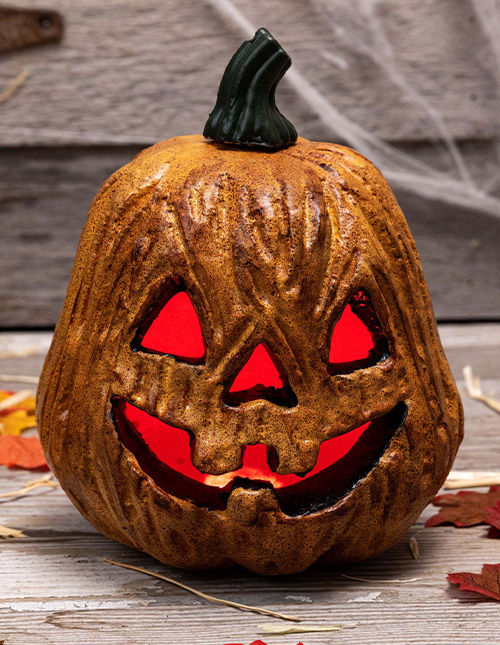 As fun as it can be to carve your own pumpkin, sometimes you just can't spend the time or put in the effort to do it yourself. After all, it's a messy process, and not all of us are so comfortable wielding sharp carving tools! But if you still want some Halloween lights to grace your autumn displays, we have just the thing!
Try adding a light-up pumpkin to your décor this year, and you'll be sure to love it! Electric lights are generally safer than having candles around, and some of them even imitate the flickering light of a wick. You'll be able to achieve a spooky glow with ease when you bring one home!