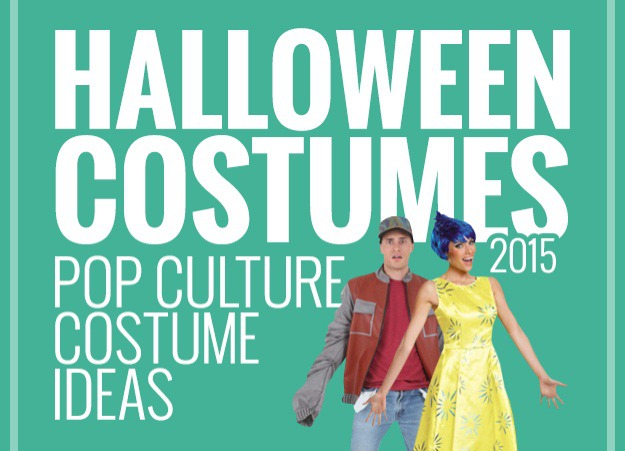 Pop culture is like a rollercoaster ride. It has highs and lows, sometimes it makes you feel like puking, other times it makes you scream at the top of your lungs, and it always makes a mess of your hair. Halloween is a time of year where the entire year in pop culture comes to life through costumes. Whether it was a heated internet debate, a sports scandal, a movie premiere, or any other event in the news, pop culture happenings shine brightly on Halloween.
Last year it was the Jasmine tridevil triple breast costume and the year before that the Twerkin Teddy. (The world will never forget that, Miley!) We are officially halfway into 2015 and have seen our fair share of pop culture events so far this year. So, in case you have forgotten, we've collected some ideas for 2015 pop culture-inspired costumes for you!
1. Deflategate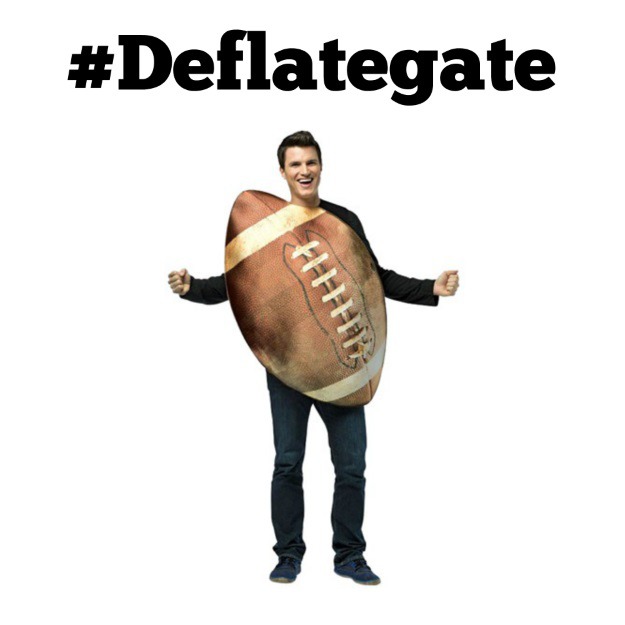 Sports competition is fierce these days. Not quite as fierce as it was back in the days of Rome, but it's still intense. We don't think there is any sports equipment any being coated with poison these days, but that didn't stop the Patriots from trying to gain a slight edge by playing with slightly deflated footballs. Of course, we never miss out on a good costume opportunity and this one just screams timely satire costume. Sorry, Brady!
2. Left Shark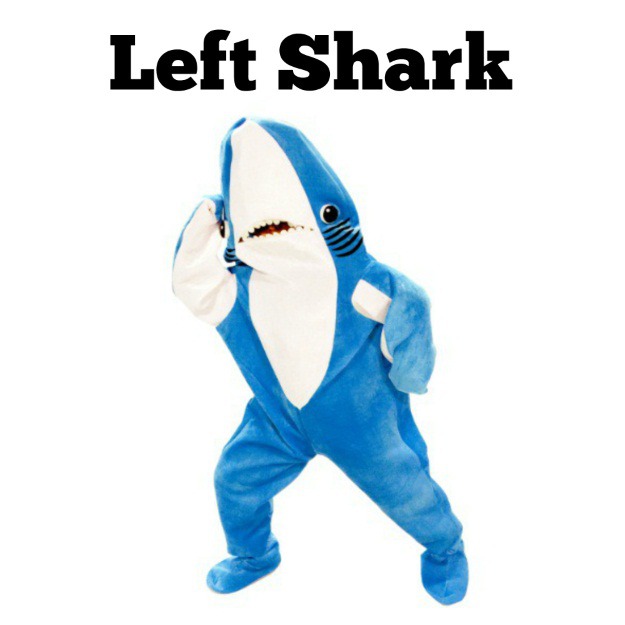 Everyone has dreams growing up. One little shark dreamed of being a dancer, but never made it into dance school. Did he let that stop him? No! He danced his little tail all the way to the Super Bowl, and onto the stage with Katy Perry...slightly behind cue and all. Now, everyone knows him as the Left Shark, but his friends just call him Lefty. He's the Underdog story that everyone loves, so who better to dress up as for a costume party?
3. Floyd "Money" Mayweather, Jr.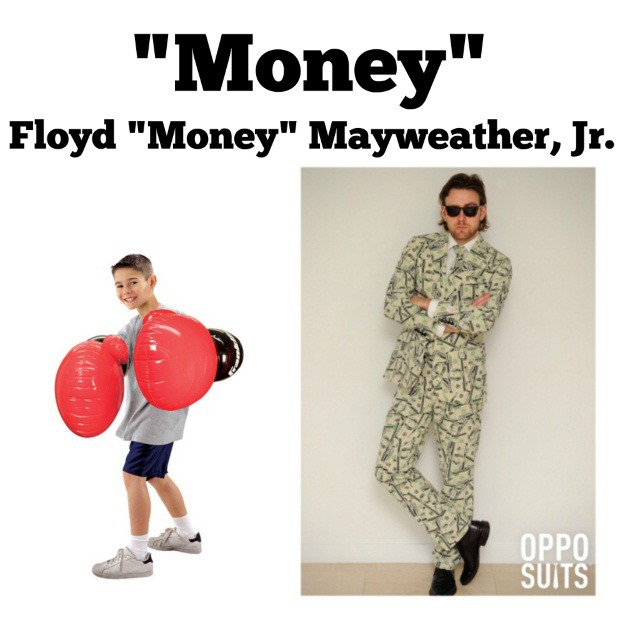 It was the fight of the century! The battle of two behemoths of boxing! Manny Pacquiao and Floyd Mayweather, Jr. may be lightweights, but that didn't stop this fight from being one of the most talked about events of 2015. Floyd "Money" Mayweather, Jr. just screams costume mash-up and if you are going to a party with a friend, check out the Manny "Pac Man" Pacquaiao costume below.
4. Manny "Pac Man" Pacquiao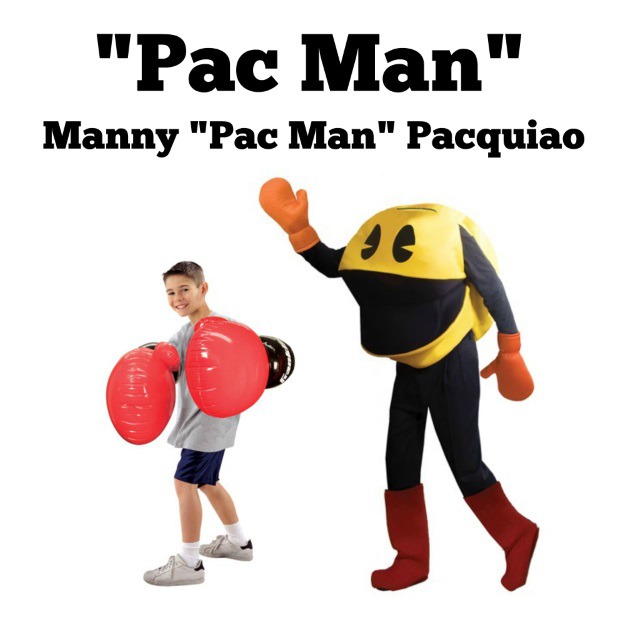 Manny might not have a lot in common with his video game-based nickname. As far as we know, he doesn't fight ghosts and he probably doesn't wander around mazes collecting glowing pellets. We suspect his name came from his love of fruit. Anyway, this Manny "Pac Man" Pacquiao costume is a great idea for Halloween 2015, as long as those inflatable gloves don't get in the way of holding your beverage.
5. Marty McFly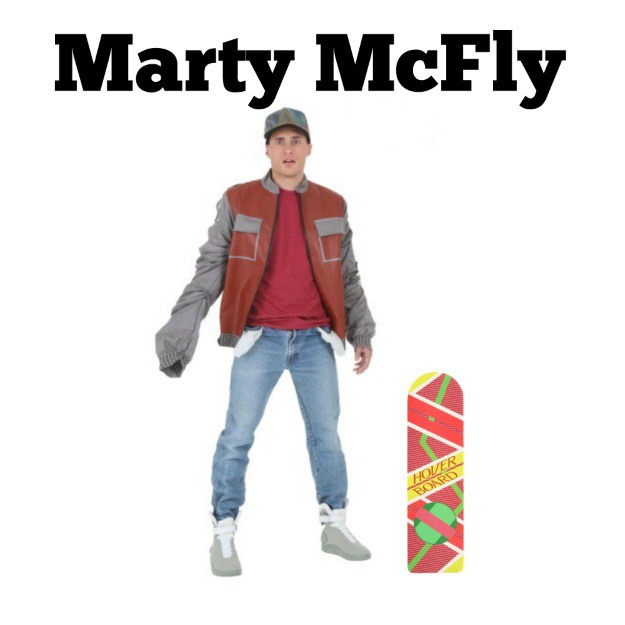 Marty McFly Jacket Marty McFly Hat
Back to the Future Shoes Back to the Future Hoverboard
2015 was a big year for Marty McFly in 1989. No, you didn't read that wrong. Marty cruised through time to the year 2015 to help out his kids and save the space-time continuum in Back to the Future II. Now, it finally IS that year and we finally can have the complete look and replicate his famous outfit. Sorry, the shoes are not self-lacing, the hoverboard does not hover, and the jacket is not self-drying, but you can blame science for that!
6. Star Wars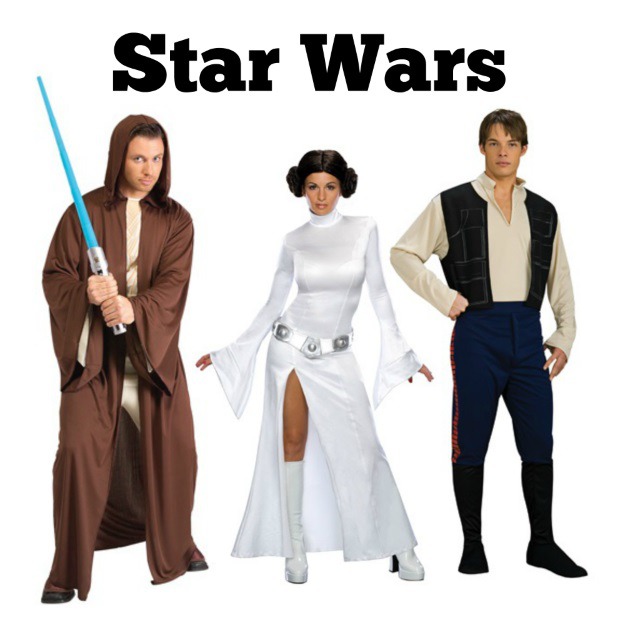 Jedi Robe Princess Leia Costume Han Solo Costume
Wookiees, X-Wings, soccer ball droids and a contractually obligated face-rug...Star Wars: The Force Awakens is bringing fans everything they wanted and more. Han, Leia, Luke, and the droids, are back too, so it's no surprise that these costumes are hot this year. (We're hoping to see a Millennium Falcon door malfunction Han Solo Costume). These are classic Star Wars costume ideas, but the costumes from the new line haven't been released yet. They are on their way, though, so be sure to check our Star Wars Costumes page out in September!
7. Avengers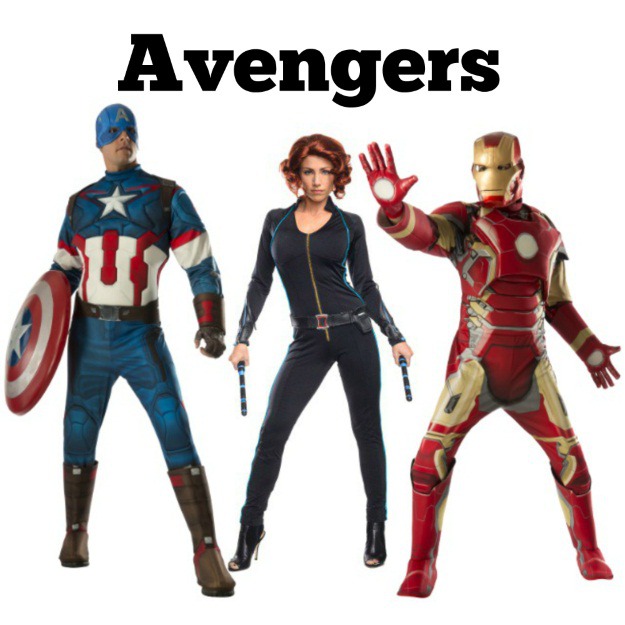 Captain America Costume Black Widow Costume Iron Man Costume
Pop culture and the Marvel Cinematic Universe seem to go together like spaghetti and meatballs. Avengers: Age of Ultron goes with 2015 like spaghetti and meatballs with tomato basil sauce, garlic bread, and some nice Italian dressing salad. Seriously, Age of Ultron is the second biggest movie of 2015 so far (next to Jurassic World), so it's only fitting that the Avengers characters will be some of the hottest costume ideas this year.
8. Hillary Clinton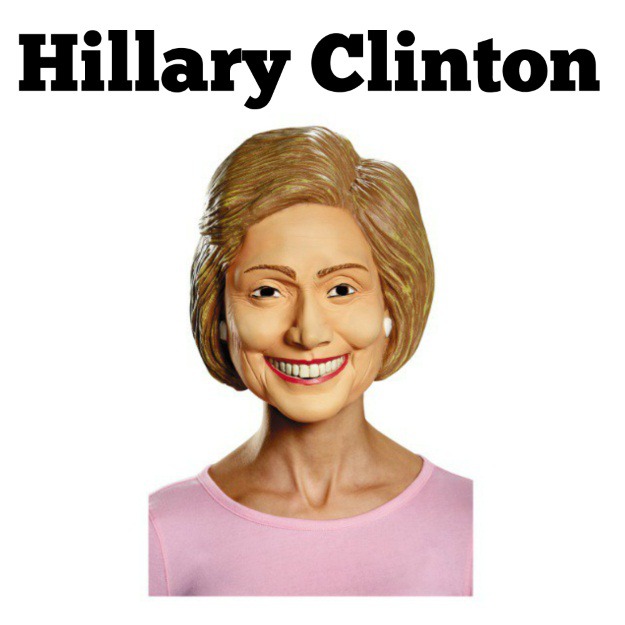 Hillary is back and this time she's not texting snarky responses to government officials and Meryl Streep. Now, she's doing stuff like making up logos for her 2016 presidential campaign. She'll always be the smartphone texting girl in our eyes, even if she becomes the front-runner for first female President of the United States. These reasons make her prime for costume potential and if you are looking for a couples Halloween costume, Bill can be your first lady! Errr...
9. Banana Bunker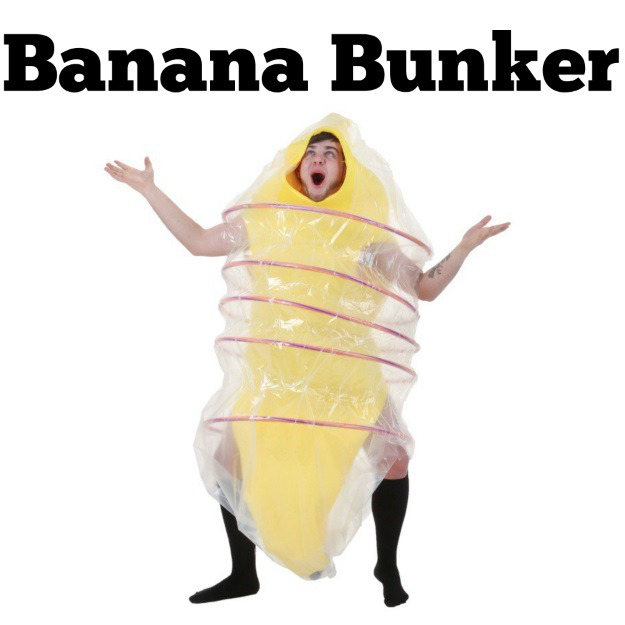 Admit it. You were one of the people trying to stump Groupon with a sarcastic slam on the banana protection apparatus. Just in case you weren't done laughing about the "unfortunately" shaped fruit protector or the countless inuendo-filled responses, then we have some banana costumes that you can use to start your Banana Bunker costume. Check out our DIY tutorial for a fun 2015 Halloween costume that gets our seal peel of approval!
10. Kim Jong-un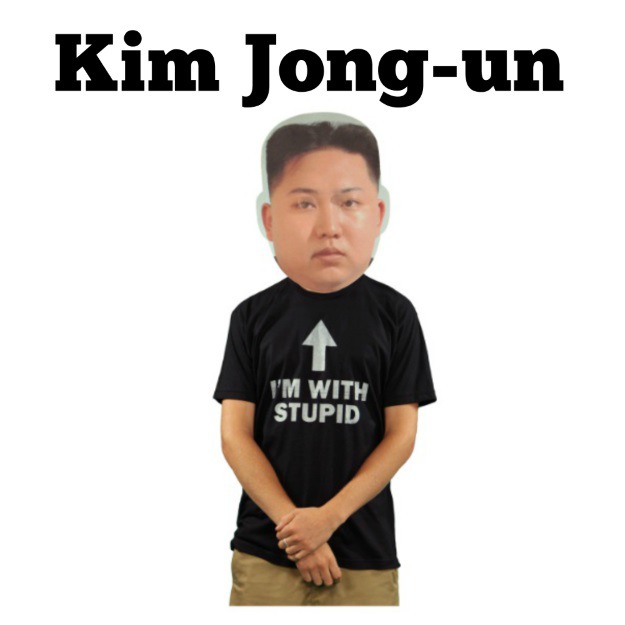 Kim Jong-un had a big year in 2015. He finally got a new haircut. Also, he has a video game in the works where he fights the evils of the capitalist world with his best pal, Dennis Rodman. That duo might be the craziest combo since pickles and frosting. It DOES, however, make for one unforgettable costume for 2015.
11. The Dress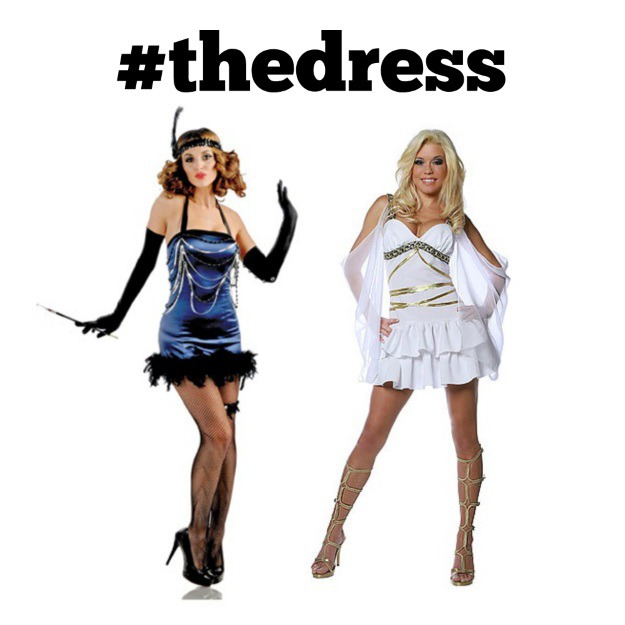 2015 asked the world some pretty big questions. Blue and black? Gold and white? It was the biggest divide in the country since Pepsi vs. Coke or maybe Edward vs. Jacob. Okay, maybe that's going a little far, but the optical illusion was water cooler talk around every office for at least a week after those images circulated the internet. It may have even caused a few break-ups, so make sure your relationships are rock solid before you take sides and choose this Halloween costume.
12. Barack Obama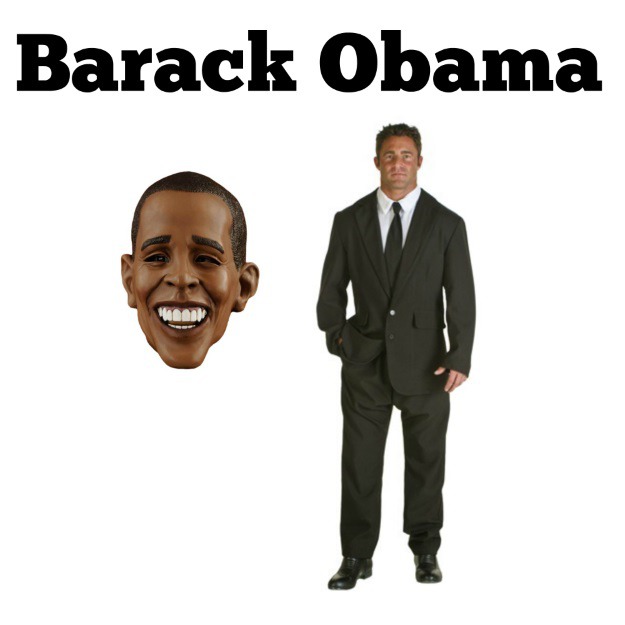 Barack Obama Mask Men's Suit Costume
Barack! Your term is coming to an end, but what happened to your hair? Running the U.S. does have a habit of turning a man's hair grey! As always, this guy is all over the news. But apparently John Wall thinks that Justin Bieber could beat President Obama at basketball. A costume based the big guy himself is a great pop culture choice this year, especially since next year's political costume focus is bound to surround 2016's presidential candidates.
13. Inside Out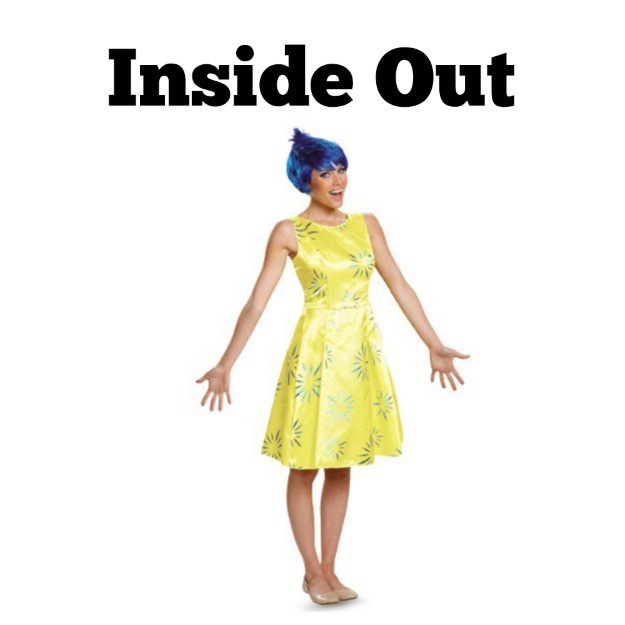 Pixar is back in the game in a major way this year! Inside Out is their first film since the 2013 movie Monsters University, and it has everyone gushing. Sure, the story is based on the feelings of a child's feelings (sounds a bit complicated), but the message is heartwarming. Parents and kids are talking non-stop about the film, so it's only fitting that top Halloween Costume ideas of 2015 will include the cast of Inside Out. We just have a...feeling!
There you have it! A list of pop culture Halloween costume ideas for 2015. Which pop culture moments do you think have the most costume potential? Let us know in the comments below! In the meantime, feel free to peruse our selection of new costumes to get your own ideas for a 2015-inspired Halloween look.
Copy Credit: Ryan Heuer