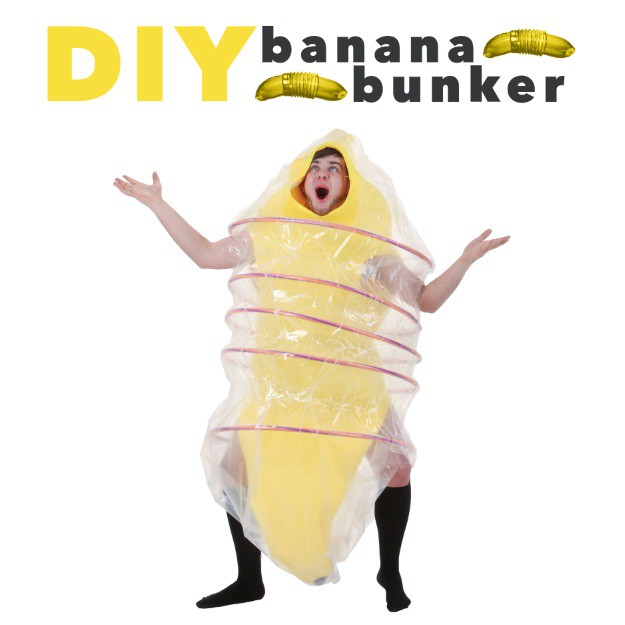 Ahhh the viral internet sensations of 2014. Who could forget Jasmine Tridevil and her triple breasts, bent iPhone 6s, Sharknados, or of course, the ALS Ice Bucket Challenge? These events served as great inspiration for some of last year's most unforgettable and gossip-worthy Halloween costumes. It looks as though 2015 may have recently secured one of its first viral-event-with-great-costume-potential moments, in the Banana Bunker!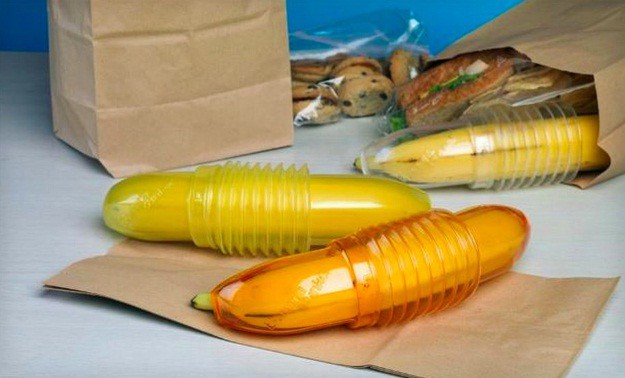 [Source]
This conspicuous-looking contraption, which was recently a featured product on Groupon, has inspired some extremely witty, tongue-in-cheek commentary...so much so that the story has been covered by the likes of Business Insider, Forbes, AdWeek, Us Magazine, the list goes on! If you're prepared to elicit some tongue-in-cheek commentary of your own come October 2015, then here is an easy DIY tutorial on how to put together a Banana Bunker Halloween costume!
Supplies Needed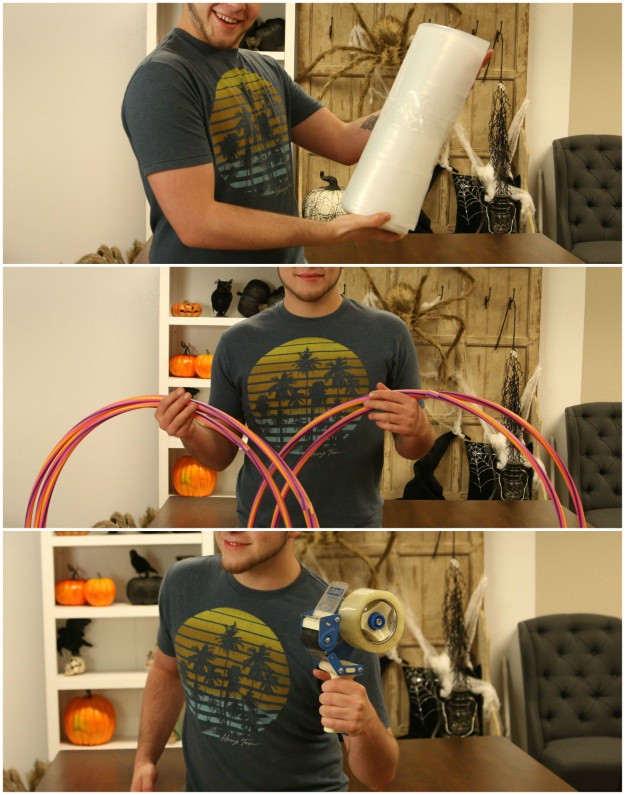 To put together your Banana Bunker outfit, you'll just need a couple of things:
Plastic Sheeting (Chances are you've got a roll gathering dust in your garage).
Hula Hoops (We picked up five from our local dollar store).
Clear Packaging Tape.
Scissors.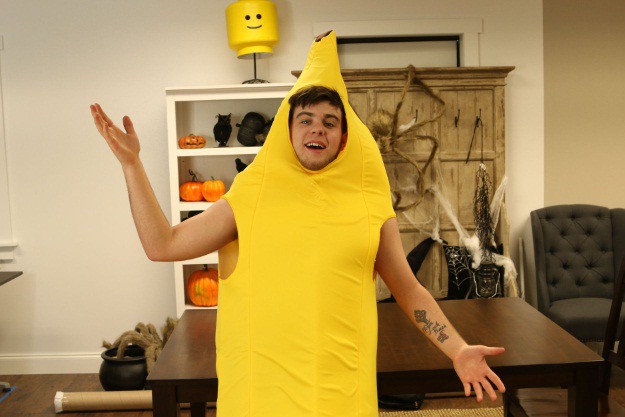 Adult Banana Costume Tunic - Shop
The Finished Costume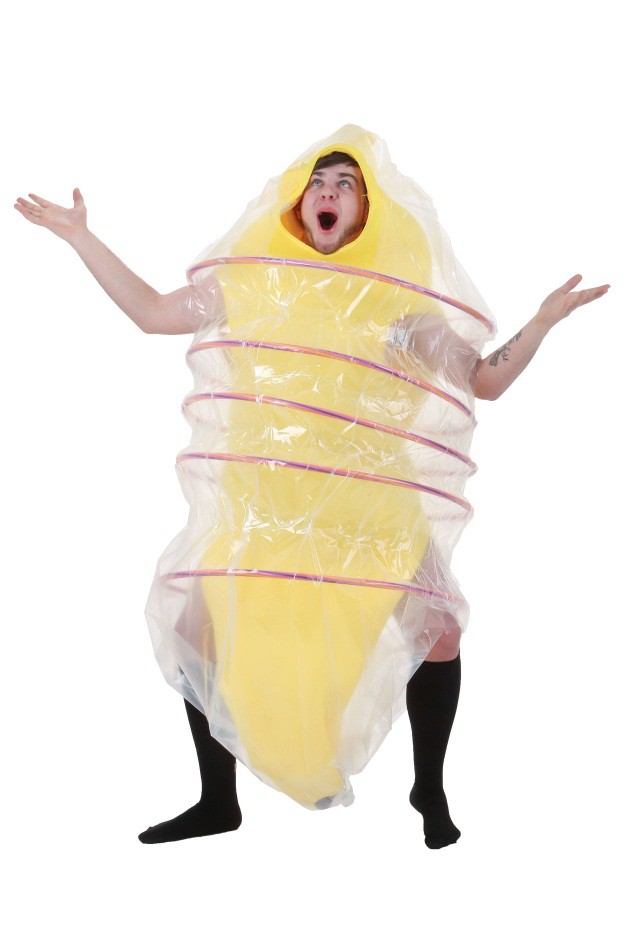 Once you have procured a banana costume, the rest of the DIY is very straight-forward. We secured our five hula hoops to the inside of the plastic sheeting using a liberal amount of clear packaging tape. You can add more or less hoops as you see fit, but the flexible ribbing on the Banana Bunker case is one of this product's most...commented on?...features, so don't leave them out! Don't forget to cut a breathing hole for your face, and you're all set to hop in your costume and start brainstorming inappropriate pick-up lines! Here are some of our favorite bits of "banana banter" from Groupon: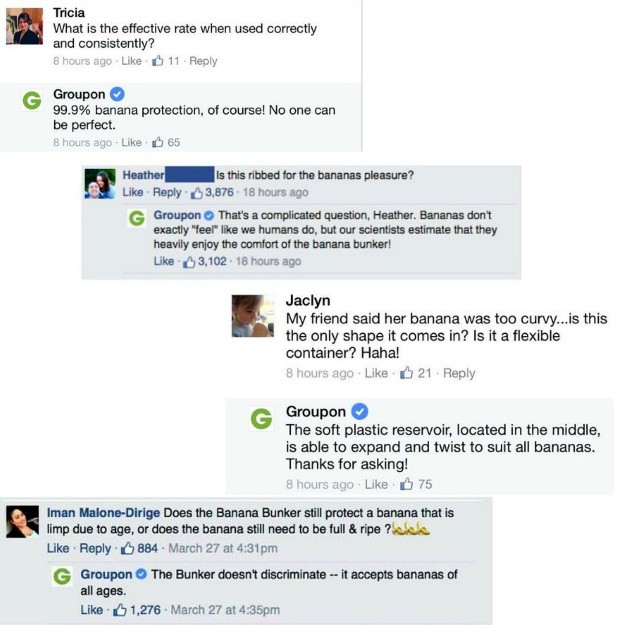 [Source]
WE say a Banana Bunker is ripe for the Halloween costume picking, but what about you? Would you wear this silly ensemble? How would you modify your Bunker costume to stand out from the Halloween crowd? Tell us in the comments below - puns are always welcome...or should we say a-peel-ing?