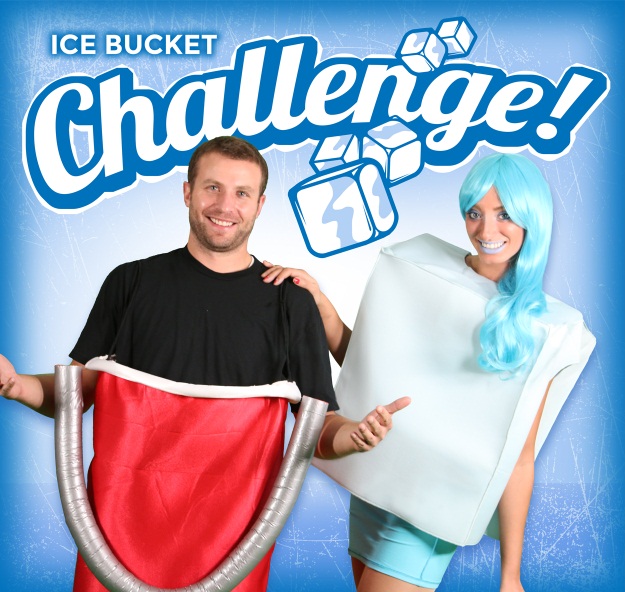 The ALS ice bucket challenge pretty much took over social media this year! It raised awareness about ALS, raised funds for research, and raised arm hair across the country: brrr! Lots of individuals will be dressing as the ice bucket challenge on Halloween this year, but how about making it into a clever costume for two? One of you is the bucket, and the other a cute little ice cube! It's funny, topical, and oh-so-easy to assemble.
The Finished Look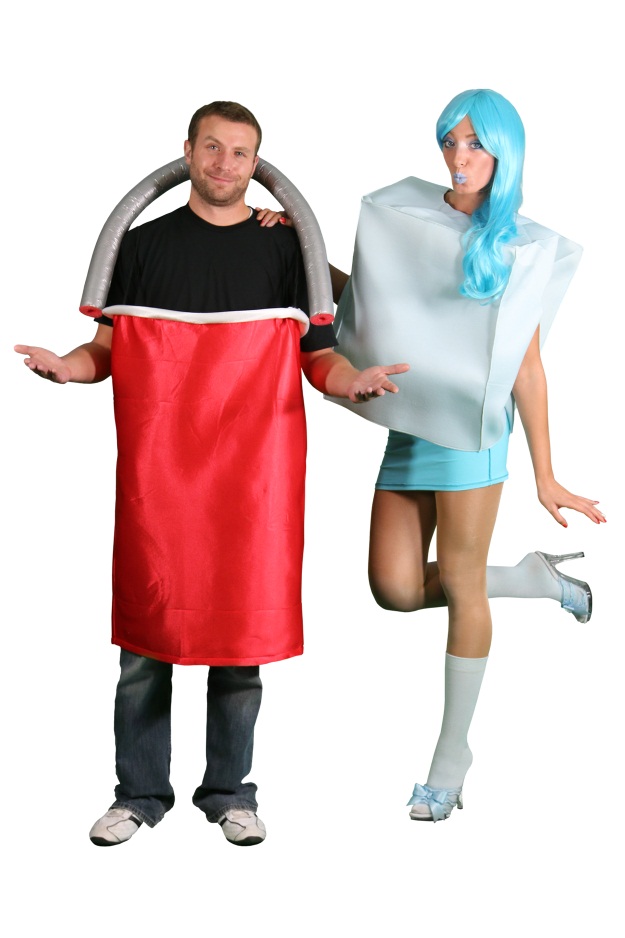 For the bucket: Start with our red cup tunic and attach a pool noodle handle. Cover the noodle in duct tape to give it a metalic effect, and affix it to the tunic using two large safety pins. This will allow your handle to swivel!
For the ice: Our tissue box tunic turned inside out makes the perfect cube. If you have a long torso you'll definitely need some extra coverage; We layered our cube over a light blue tank dress. Add a light blue wig, light blue makeup, shiny tights and a few blue accessories, and you'll be melting hearts in no time!
The Supplies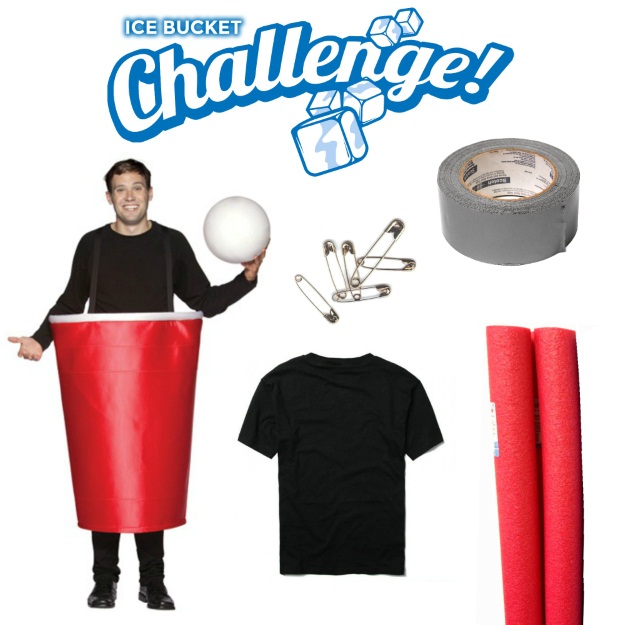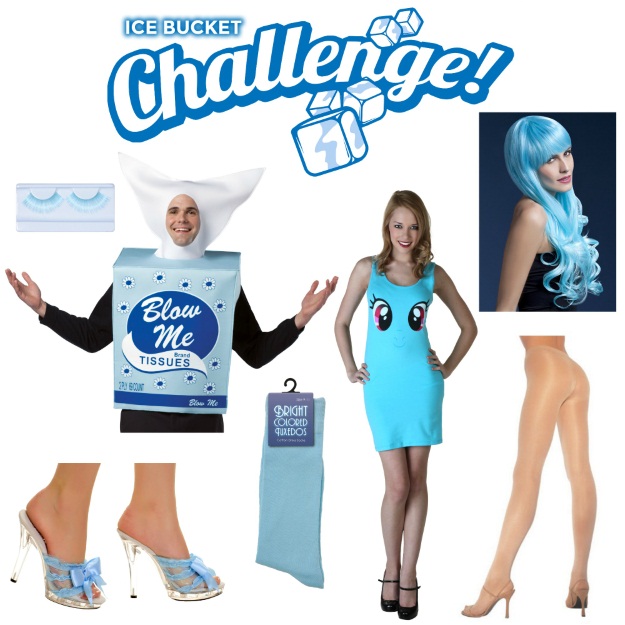 Neon Blue Wig Light Blue Socks Shiny Tights Blue Ribbon Shoes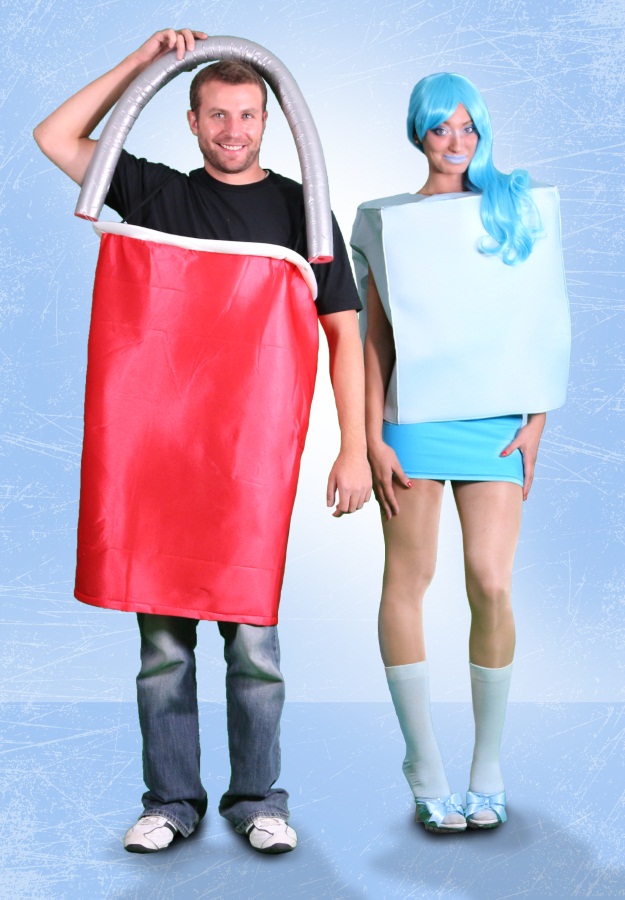 Halloween nights tend to be chilly, but this ice bucket challenge costume is sure to inspire plenty of warm smiles! Love the idea but you're not part of a couple? Here are some other fun ideas:
Make it a group costume by inviting more friends to be "cubes."
Make it punny and go as a Breaking Bad "Blue Ice" Bucket Challenge. Instructions here!
Dress as your favorite celebrity that took the ice bucket challenge, and dump icy drinks on yourself all night.
(Only kind of kidding about the last one.)