The ALS Ice Bucket Challenge has taken over our social media, and with good reason! Donations to the ALS Association have skyrocketed in the last month thanks to this viral fundraising phenomenon. It's simple really – dump some water on your head, donate money to ALS research, and tell a few of your friends to do the same, all under the hashtag #IceBucketChallenge. Everyone on your Facebook feed has done it. Like, seriously, everyone: your neighbor across the street, your ex-coworker from when you worked at the mall, Kermit the Frog, Mini-Me, George W. Bush, and probably even your own grandma. You've seen it all. Well, until today.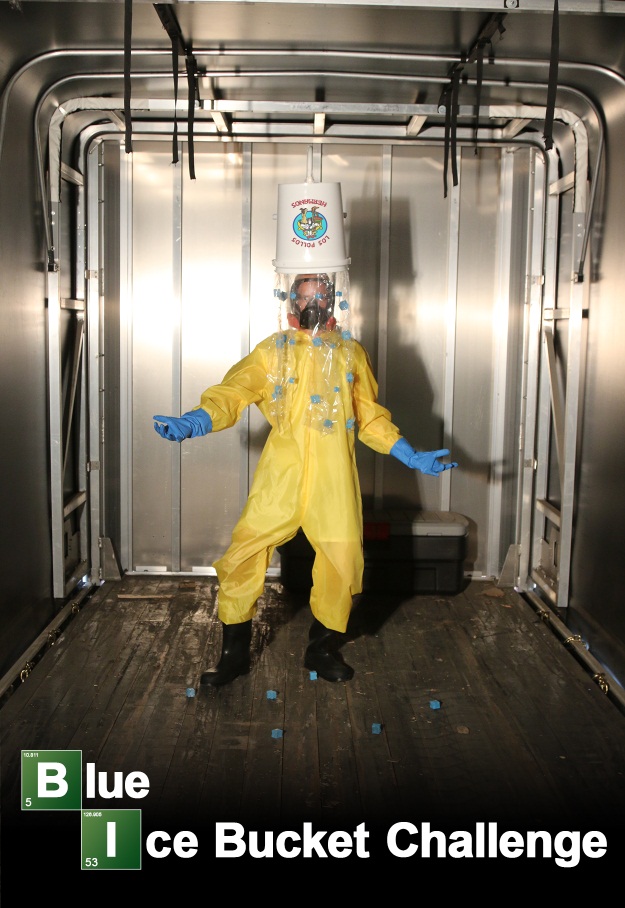 We wanted to get in on the fun, too, but definitely had to make it our own. (We like dressing up around here.) Cut to last night at the Emmy's. Breaking Bad destroyed at the awards ceremony and the light bulb went off above our heads: Walter White's Blue Ice Bucket Challenge. Wanna know how we created this DIY Mr.-White-meets-ice-bucket costume? It's easy! Here are the steps:
Gather Your Supplies: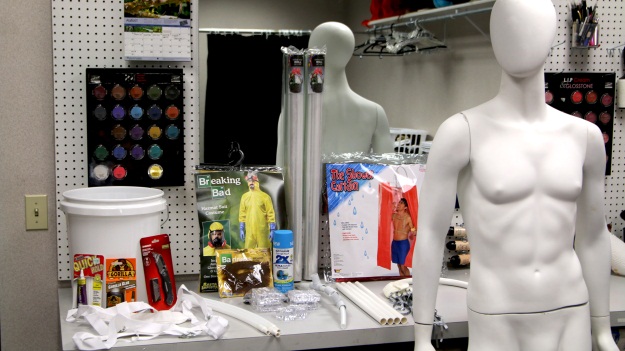 For this DIY, we used:
Cellophane Gift Wrap
Clear Novelty Ice Cubes (a couple dozen)
Blue Spray Paint / White Paint
Bucket
Gorilla Glue, Packaging Tape, and an Exacto Knife
Screws (if necessary)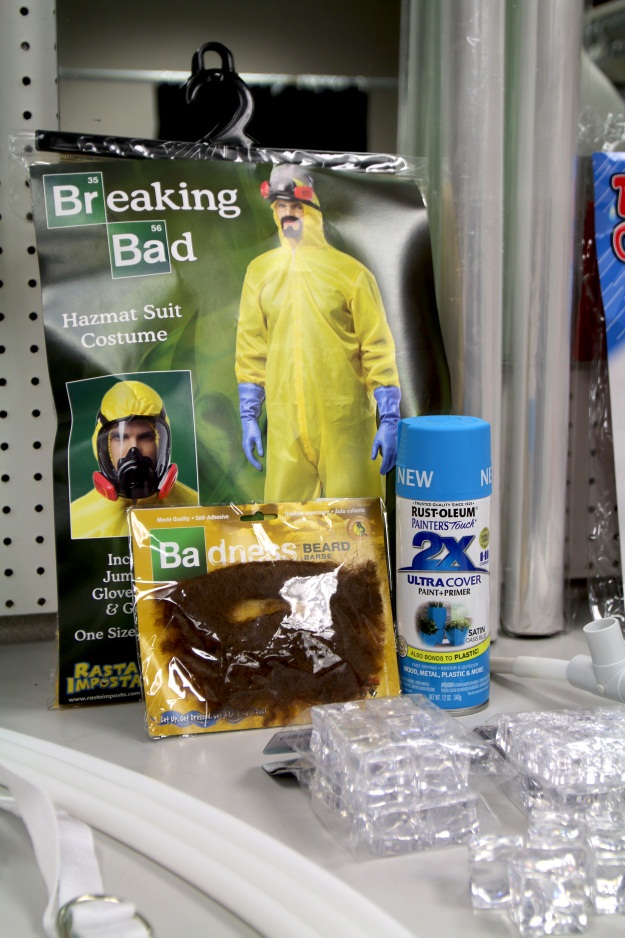 Construct Harness With Bucket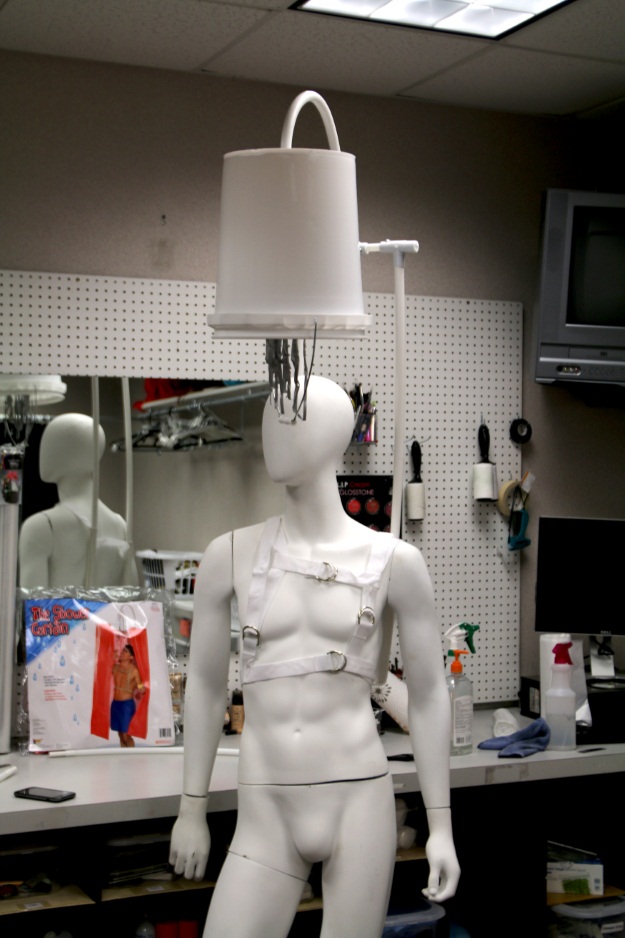 Remove the red curtain from the shower curtain costume and discard.
Remove any of the rounded pipe that was meant to hold up the shower curtain.
Use the exacto knife to cut a hole in the top of your bucket. You will be able to fit the bucket around the edge of where the "shower nozzle" is and it will stay in place. (You can feel free to put as much packaging tape up there as possible to keep it sturdy, though!)
If necessary, reinforce the pipes of the shower curtain costume with some screws. This all depends on how heavy your bucket is!
Create Blue Ice And Water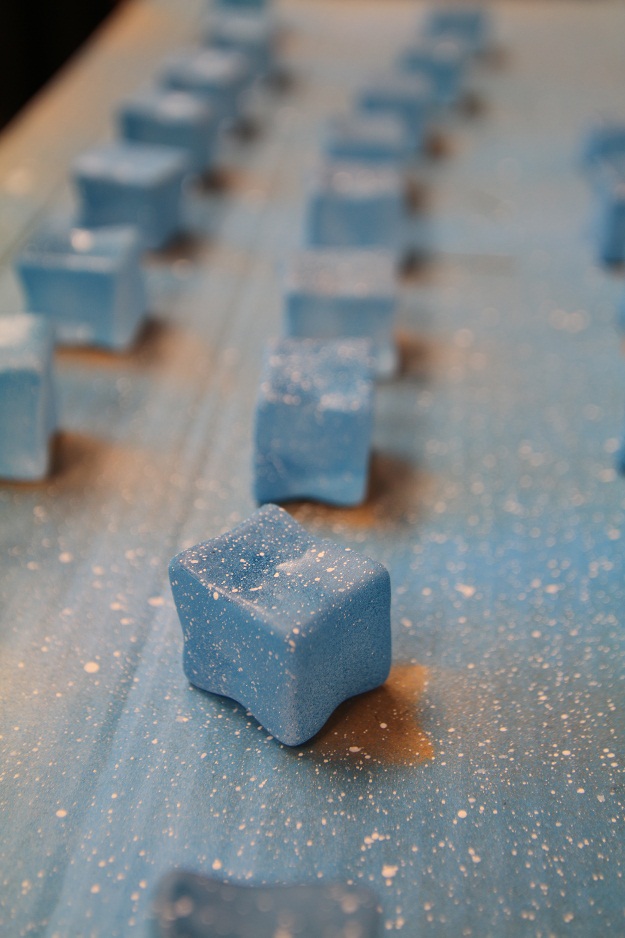 Spray paint your ice cubes with blue spray paint. Next, spatter some white paint over the ice to create that "crystal" effect.
Position the cubes on a large sheet of plastic cellophane. Remember that you will end up cutting this giant piece into your strips of "water," so don't place the ice too close together.
Once you're happy with the placement, glue the cubes to the cellophane. Add some glue to the top sides of the ice as well, and lay another layer of cellophane to the top. Like a blue ice sandwich. Yum!
Pull out that exacto knife and cut your new sandwich into 6-8 strips.
Glue the strips evenly into the inside of your bucket.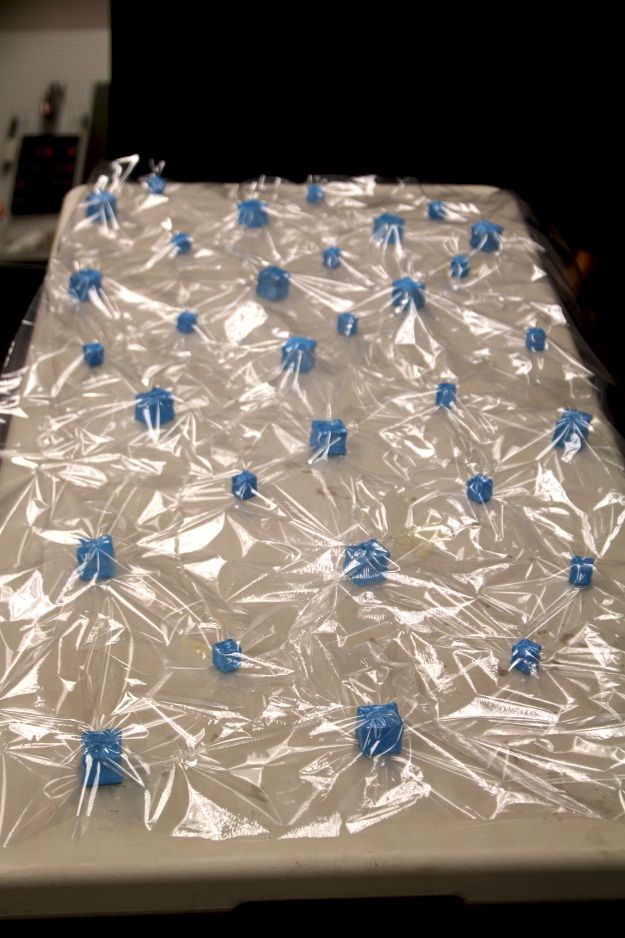 Get Dressed and Donate!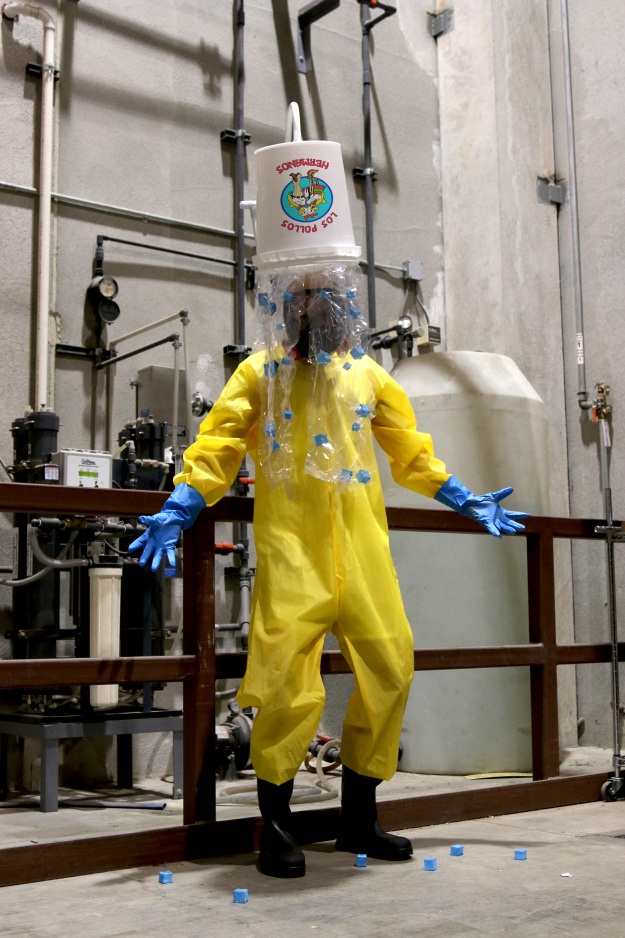 Now is the fun part! Put on that hazmat suit – gloves, gasmask, and all – and get ready to film your video. (Or, get ready to hit the town this Halloween with a topical costume!) And don't forget to donate to this great cause. We did! We nominate Jesse Pinkman, Gus Fring, and Tuco Salamanca.