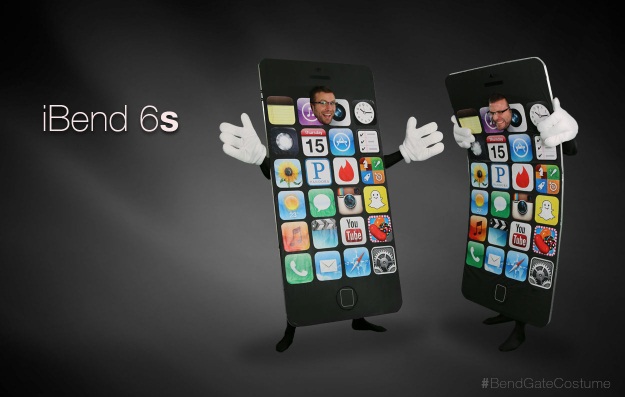 After much anticipation, Apple released the new iPhone 6 to users. Shortly thereafter, early adopters of the new phone began experiencing an unwanted "bonus feature," leading Apple enthusiasts to abandon their loyalties and publicly express their malcontent. The surprise "bonus feature?" These large-screened, slim-bodied phones bend easily when placed in the users' back pockets. To express their deep heartbreaking disappointment, users took to Twitter with angry (and sometimes humorous) posts, and created the hashtag #bendgate.
Then, after the air began to clear from the smoking disaster that was Bendgate, Hairgate burst onto the scene! Users began alleging that the seam alongside the phone is said to snag both beard and head hairs, painfully yanking them out. Some news outlets are calling #hairgate a false claim, but consumers insist it's happening. While the truth about these flexible and hair pulling phones remains cloudy, one thing is crystal clear: These "phone-pas" are GREAT inspiration for a timely pop culture Halloween costume!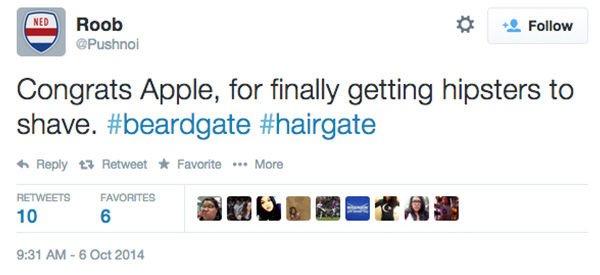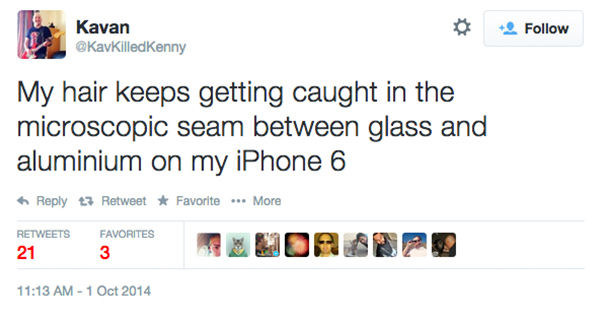 #Bendgate Memes
That's what you call a crunchy taco shell!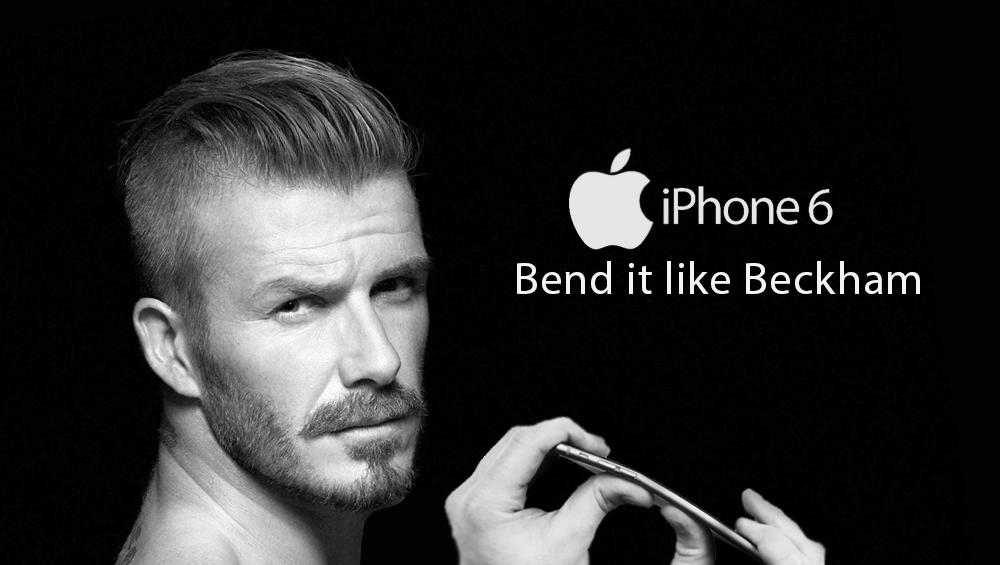 Ahead of the trend, David Beckham has been bending it since the 90s!
DIY Bendgate Costume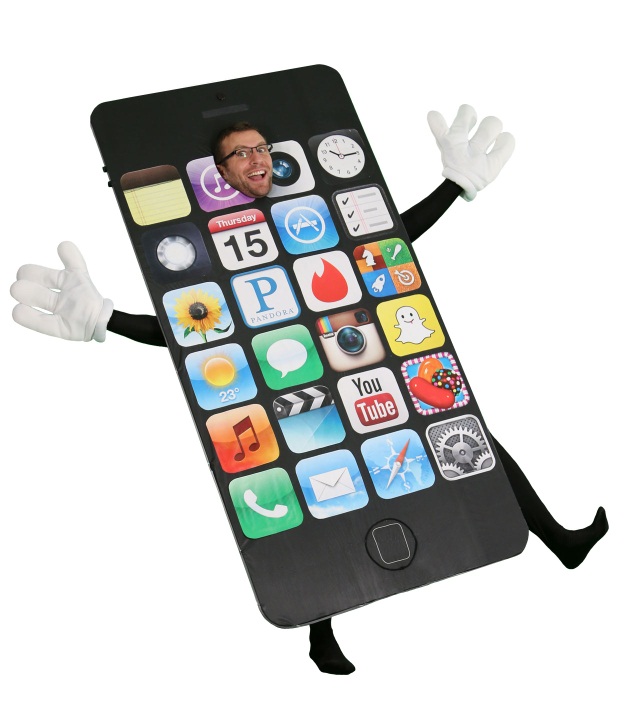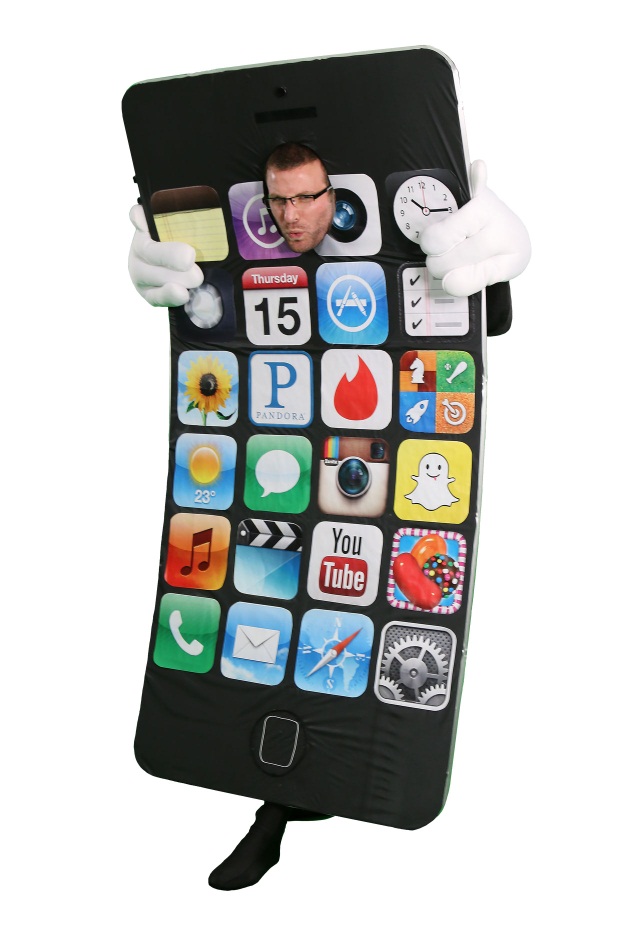 We started with a large foam board as a base for the costume, shaved down the corners to round the edges, and cut a head hole in the top. We covered the entire structure with black-out vinyl, sealing seems with clear packing tape. To make this iPhone extra convincing, we printed high resolution images of iPhone app icons and spray glued them on the board. We finished it off with a few black pieces of paper for the button and receiver at the top. A black second skin suit, white cartoon gloves, and nerdy glasses are optional finishing touches, but we liked the touch of campy humor it added! The best part of this costume is that the foam easily bends back and forth, so you can "perform" whenever anyone asks!
Products Used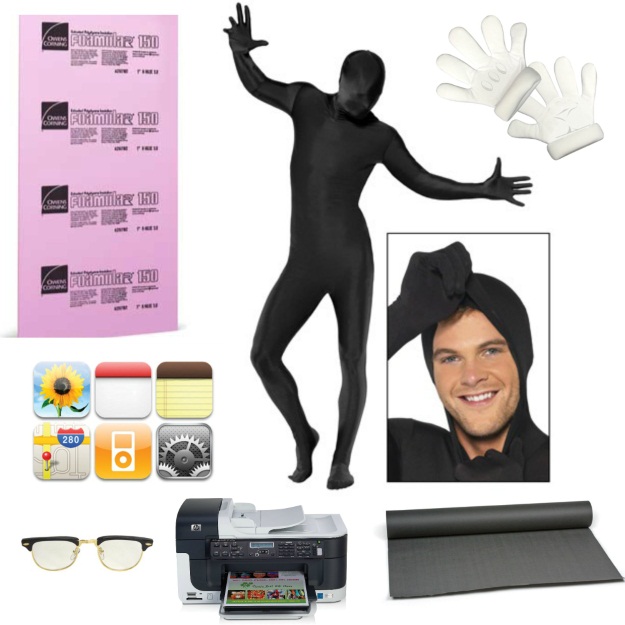 Foam Board Black Second Skin Suit White Cartoon Gloves
Printed iPhone Icons Rectangular Glasses
#Hairgate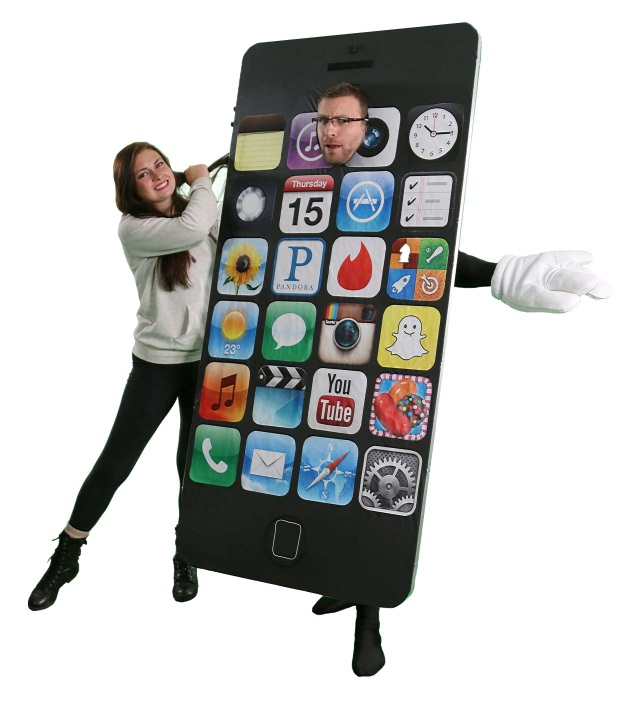 Whether you tape a long wig to the side of your iPhone costume or randomly pull people's hair all evening, you can also be the DIY costume embodiment of Hairgate! [We recommend the first option, as the latter won't make you very popular for the evening!]