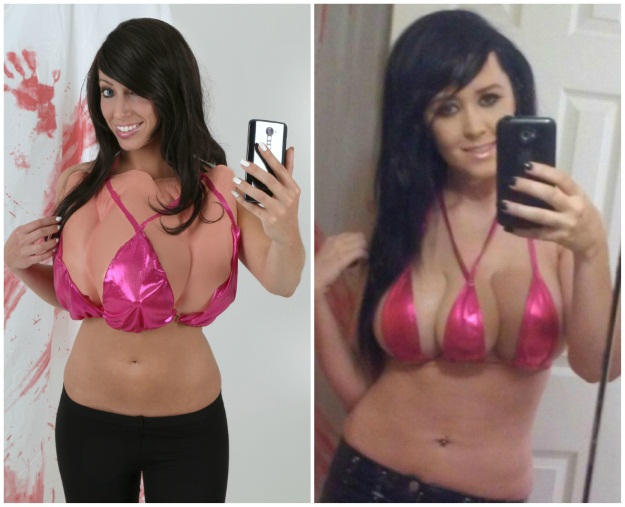 21-year-old Jasmine Tridevil's headlights have been making headlines as of late. Why is that? Because she posted an image of herself with triple boobs. This infamous three-breasted gal and her "is it a hoax or isn't it" story has been featured on E!, TMZ, The Huffington Post, MTV, Cosmopolitan...the list goes on. That level of digital fame this close to Halloween is precisely what makes her the perfect idea for your 2014 costume!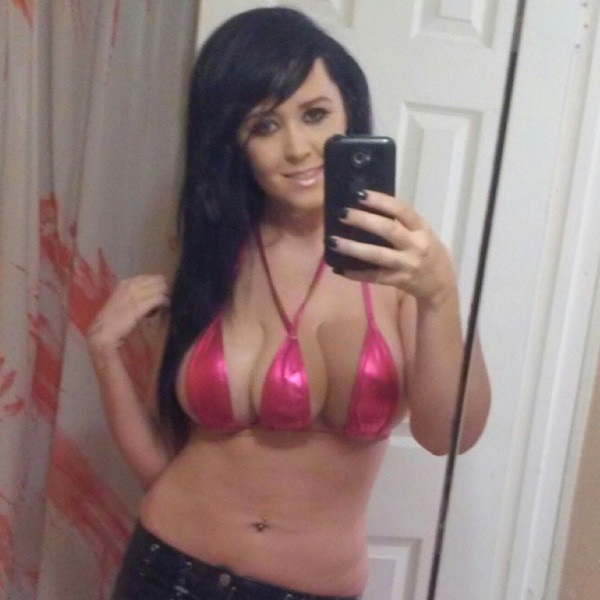 Since memes and internet sensations make some of the most memorable and attention-grabbing costumes on any given year, how could we resist sharing a DIY tutorial with you? Attempt this look and you may even take home the breast dressed award at your Halloween party! Oops, err, we mean BEST dressed...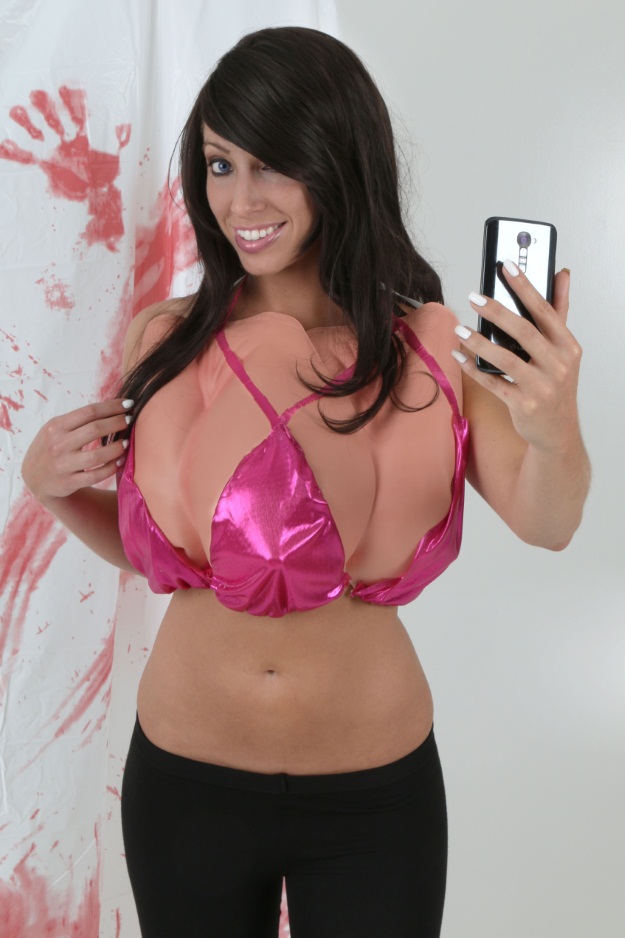 As you can see, it doesn't take much to make a three-breasted woman costume! We just overlapped and hot glued two pairs of our "boobs" together, covered them in shiny pink fabric, grabbed a black wig, and took a selfie! You can add bronzer to the fake boobs as needed to match your skin tone as closely as possible. Here are the specific products we used, if you're looking to give this entertaining look a try: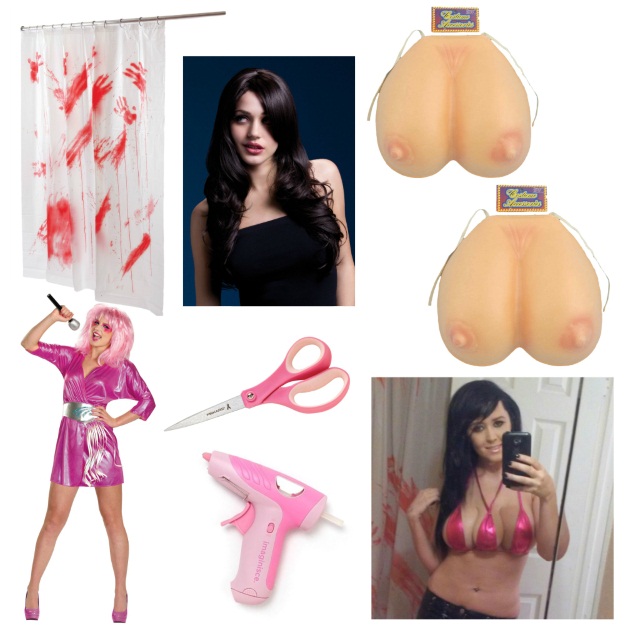 Fake Boobs Brown Wig - Shop
Shower Curtain - Shop
Oh, and guys? No need to let the ladies have all the fun with the costume idea. Get two other friends together and you can each be one of the boobs! Just cover your costumes in some skimpy pink fabric, and stick together! (An isolated pink boob would be weird. Then again we're already squarely in weird territory with this DIY.)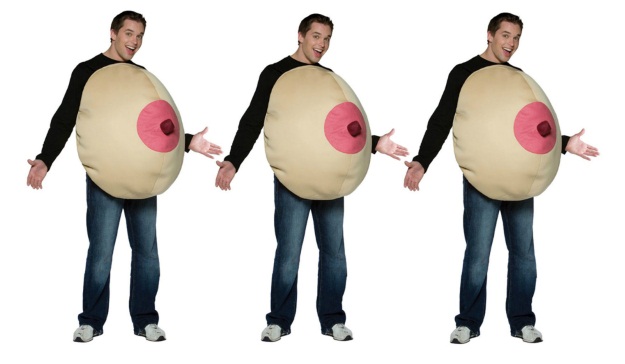 Giant Boob Costume - Shop
So what do you think? Would this costume start conversations at your Halloween get-together or end them? Let us know in the comments, and in the meantime happy costume hunting you little Tridevils - only a month until Halloween!