So it's your turn to host a Halloween party. A whole year has gone by, and you're facing the pressure of making this Halloween party bigger and better than the ones before. Fear not; these next five tips will help you convert even the most boring house into a spooky lair.
Everyone is familiar with the sensual assault of horror movies. Good or bad, the majority of them play on the same list of fears. Why not try to apply them to your decorating? These tips span decades of classic movies, so at least one being will be recognizable to even the most uninformed movie fan.
1. Seal off doors

In most horror movies, there is at least one room that the intrepid star isn't able to get into. This, as most movie buffs will know, is usually for good reason. Why not get hold of some industrial tape of some kind and mark a couple of rooms as out of bounds? Make it even creepier by playing a recording of homemade screams or random noises behind the door.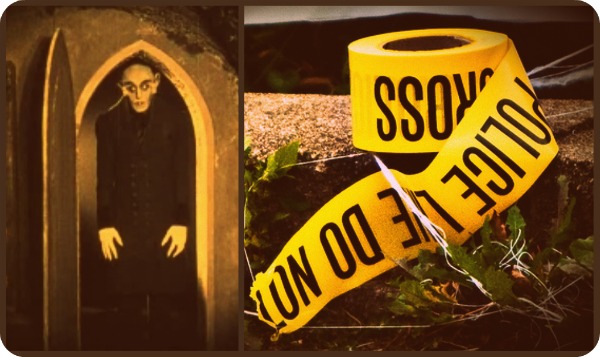 2. Fill the bathroom with slime

No true horror movie is complete without some kind of unknown slime leaking out of taps and coming up toilets. For those partygoers heading to the restroom, use green jelly to create a layer of ooze in the bathtub. To take this one step further, buy or make gruesome objects to put in the slime – fake eyeballs & bats are our favorite.

It really shouldn't take too long to get this set up either, just boil some jelly taking into account how full you want the bath to be. It is worth noting that it won't be a pain to clean up either, the jelly should wash off and dilute under hot water. Be sure to give the jelly enough time to set, though, and try to ensure the bathroom stays as cool as possible.

The level of creativity you posses and budget will determine what ends up in the slime. Additions could be anything from red food dye (blood) to emptying out old roller deodorants and creating fake eyes. If you have young children, it might be worth looking at some of their old toys.
3. Make your garden creepy

Everyone loves zombies! Even zombies love zombies. So why not make your garden look like a graveyard with escaping zombies that are trying to take your party by storm. Not everyone has access to a party shop, so alternatively use paper mache skills or try to find some old mannequins. You may need to put a bit of effort into painting, but the effect will make it all worthwhile.

Once you have your limbs ready, be sure to NOT start digging up the garden. Covering holes after the party is too much effort. Instead, add and pat down soil around the limbs. This will give the impression that the limbs are bursting out of the ground and the cleanup will take minutes rather than hours.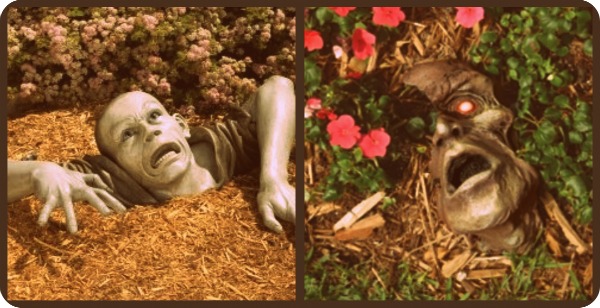 4. Ensure bad lighting

There is some point during every horror movie ever created when viewers can't help but wonder why the characters don't just switch on the lights. Nobody does for very good reason: things are scarier in low lighting. You can light some candles, utilize dimmers if you have them, and reduce the amount of light you give to your guests. It will help make the decorations you prepare look more realistic and will set the tone for a very fun night.

Another option for added spookiness is loosening the light bulbs in certain places, causing them to blink. Everyone is familiar with that dodgy bulb in the corner of the room flashing on and off… very creepy indeed.

5. Utilize the local wildlife

Unnaturally large groups of animals congregating in your front garden will look a bit creepy. Especially for those visitors who are familiar with classic horror films such as The Birds, Stays, and Sleepwalkers. An hour or so before your guests are due to appear, sprinkle cat food on your front lawn and keep your fingers crossed that the neighborhood felines are fond of that variety. Hopefully a number of cats will show up and hang around your house as your guests appear. Couple this with tip#3 and you have a very creepy front lawn!
If your house is in an area with a particularly low cat population, try birdseed instead. The goal is to make an unnaturally large congregation of animals, so the creepiness begins even before your guests walk through the front door.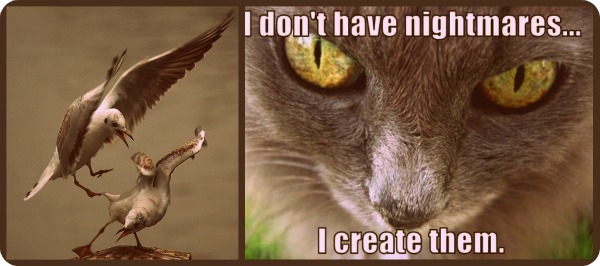 These ideas are brought to you in association with The Rug House. The Rug House are one of the UK's biggest stockists of large rugs. Make some incredible savings by checking out their latest rugs for sale. All The Rug House rugs have a price match guarantee too, meaning if you find a rug cheaper elsewhere in the UK they will match it.