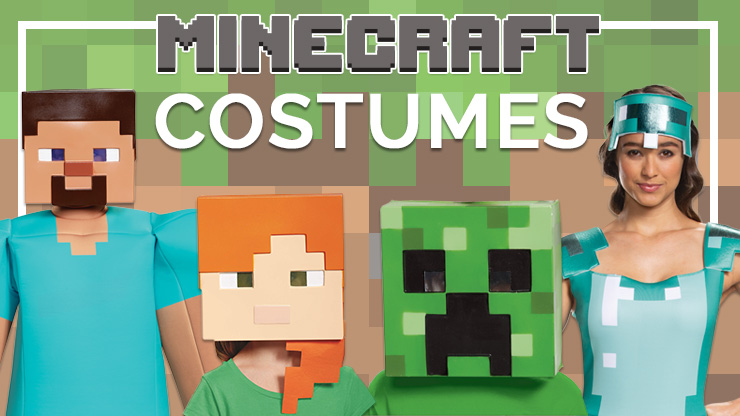 Do you need a Minecraft Halloween costume or maybe a Minecraft costume for MineCon? Or are you shopping for your favorite Minecrafter? You must have consumed a Potion of Luck because it's your lucky day! We've crafted the perfect guide to Minecraft costumes for kids and adults, and we even added some accessories as a bonus. Browse through our inventory to find the texture pack—er...costume—you need!
Minecraft Costumes for Kids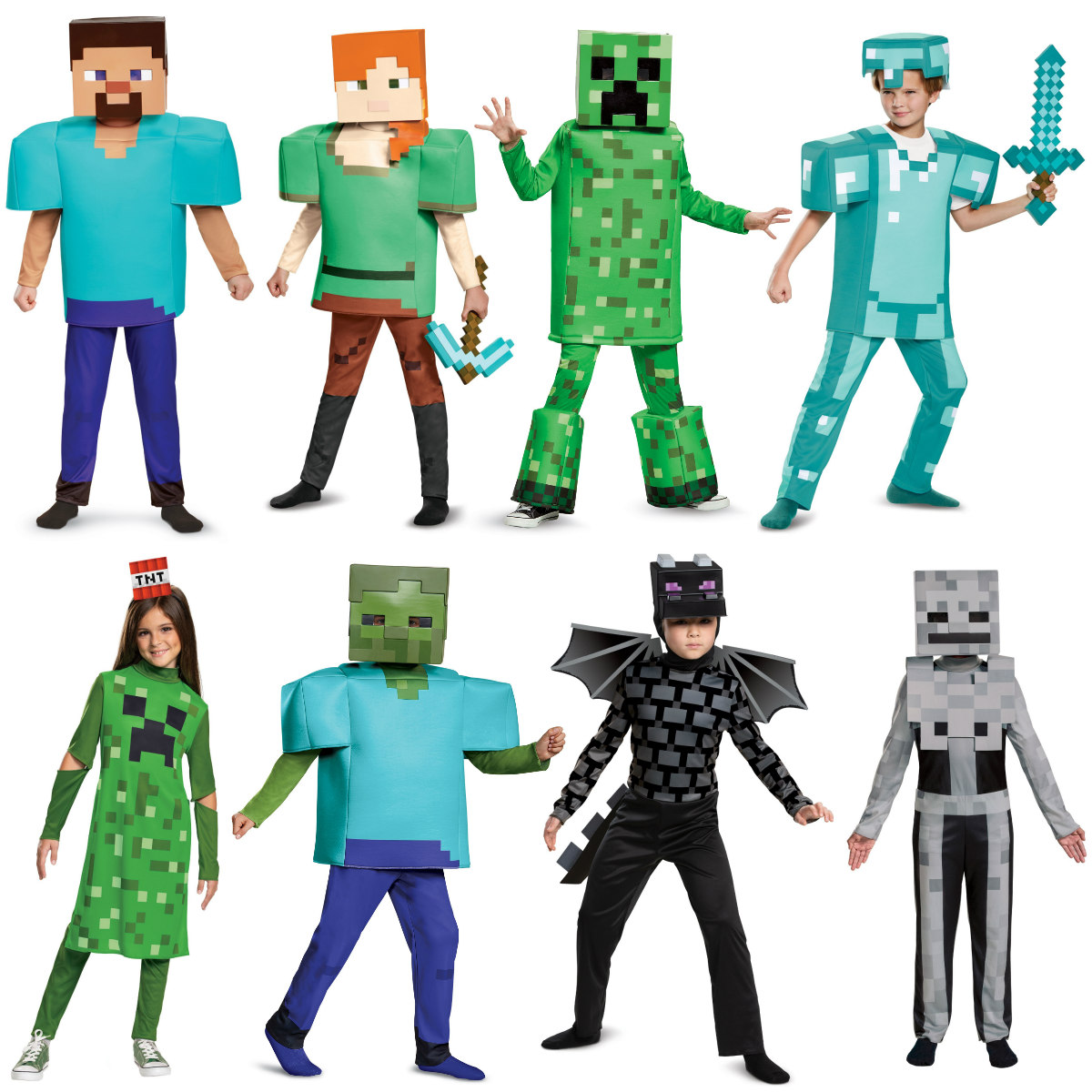 Let's start with our Minecraft costumes for kids. Of course you can find a "Minecraft Steve" costume—Alex, too!—plus diamond armor and zombie costumes. And then there are Creeper costumes. So many Creeper costumes! You can pick a prestige-quality foam costume, a hoodie that doubles as a costume, an inflatable costume, and a dress! What more could kids want? Okay, probably Disneyland or the Eiffel Tower or a Space Shuttle or something. Well we can't do that, but your kiddo can totally make them in the game! It's these costumes that you can order online at HalloweenCostumes.com!
Minecraft Costumes for Adults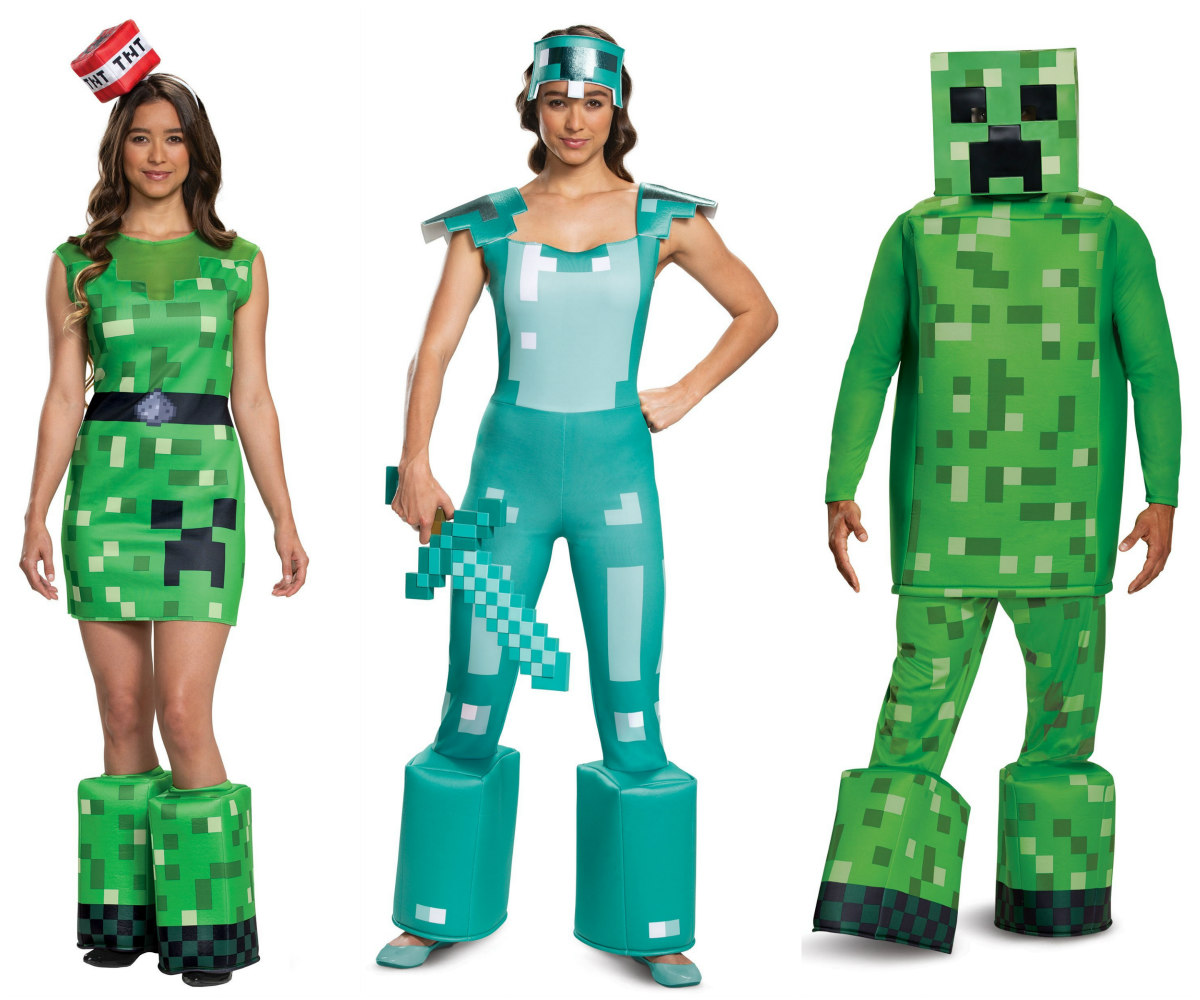 Minecraft isn't just for kids, of course. Plenty of adults play the game and they'd appreciate some Minecraft Creeper costumes of their own! Like the kids, there are plenty of Creeper costumes for adults to choose from. There's a dress, of course, plus deluxe and prestige quality foam costumes. (Just stay away from any lightning storms!) There's also a diamond armor jumpsuit with a foam headpiece, shoulder straps, and foot covers. Don't forget to buy a diamond sword accessory that matches the costume!
Minecraft Accessories and Masks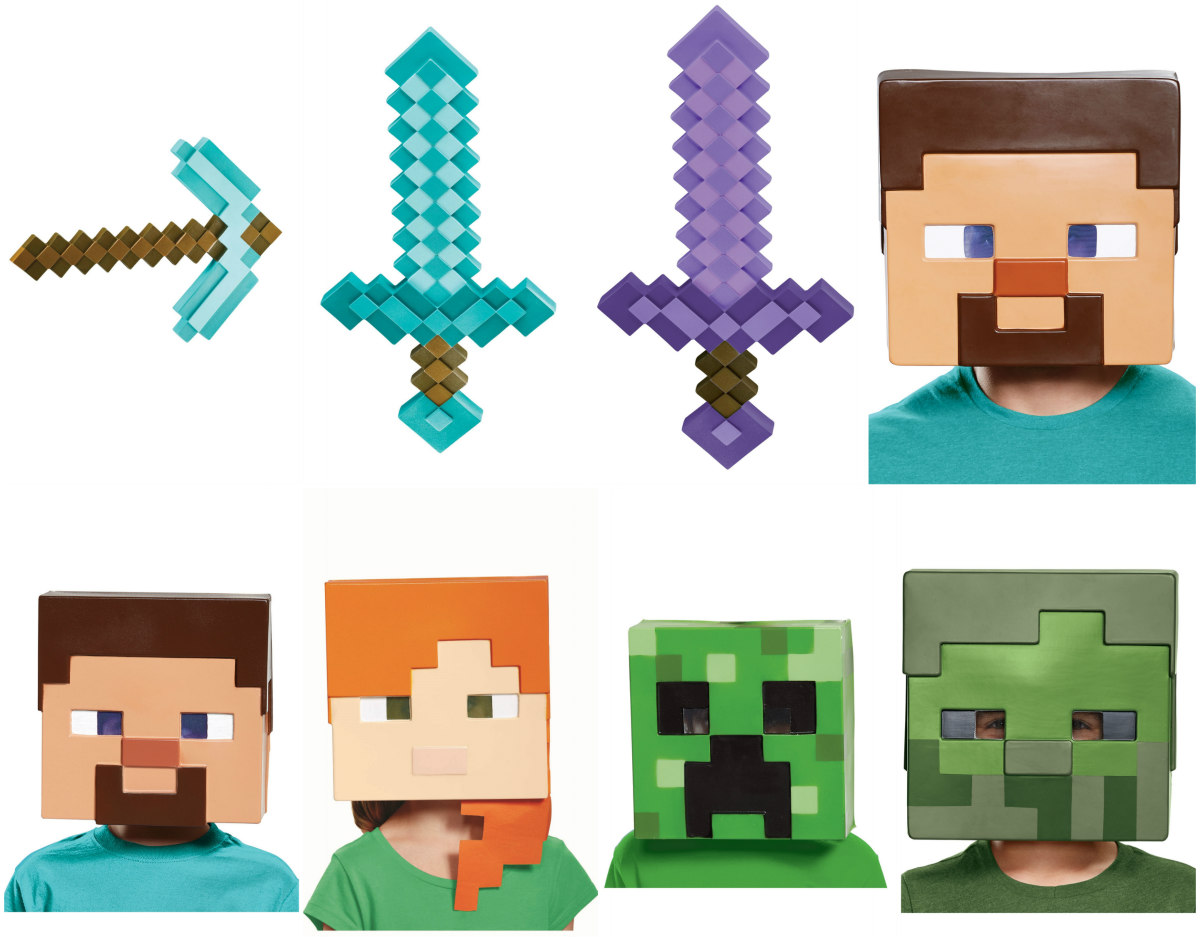 So you've picked out the perfect costume but you still need the Minecraft accessories, right? Don't worry, we've got your back! There are diamond pickaxes and swords and an enchanted bow and arrow set. You can also find a light-up sword that changes between white, yellow, blue, and purple—and it even plays Minecraft sounds! If you wanted to upgrade your costume, you could also pick up a variety of Minecraft masks: Steve, Alex, Creeper, and Zombie. They're cute and voxelly, just like everything else in Minecraft!
How did we do? Did we craft the perfect guide to Minecraft costumes or are you still digging until you reach bedrock? Don't worry, we've got plenty more Minecraft costume ideas for you, just check out our page on Minecraft costumes at HalloweenCostumes.com for more!