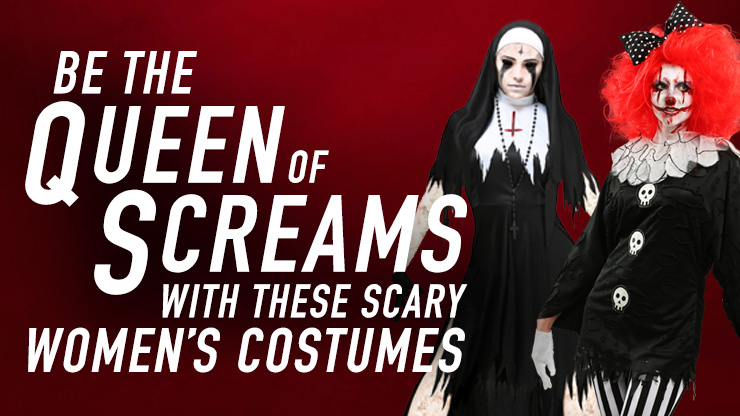 Let's face it: not every woman wants to be sexy or funny for Halloween. We're here for ladies like you that enjoy looking scary for Halloween. (That was the tradition, after all!) Bring out the scary decor, spooky haunted house soundtracks and check out these scary women's costumes. We hope you get some frightful new inspiration for Halloween!
Scary Witch Costumes for Women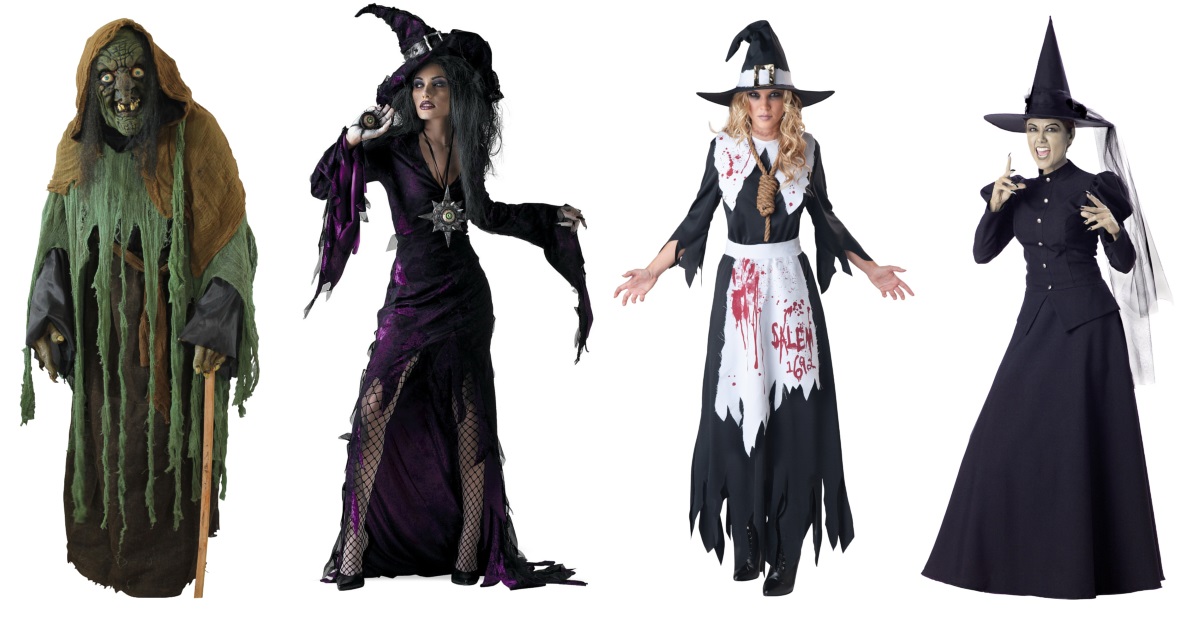 Witches have been topping the charts for popular costumes for women for a long, long time. There are plenty of cute and sexy witch costumes, but we're not interested in those right now. (No one's going to take you seriously when you start cackling and chanting "double, double toil and trouble"!) Everyone should know the classic Wicked Witch of the West, but there are a couple other spooky witch costume options too. The distressed fabric certainly lends itself to being scary, and good makeup or a mask will guarantee some screams!
Zombie Costumes for Women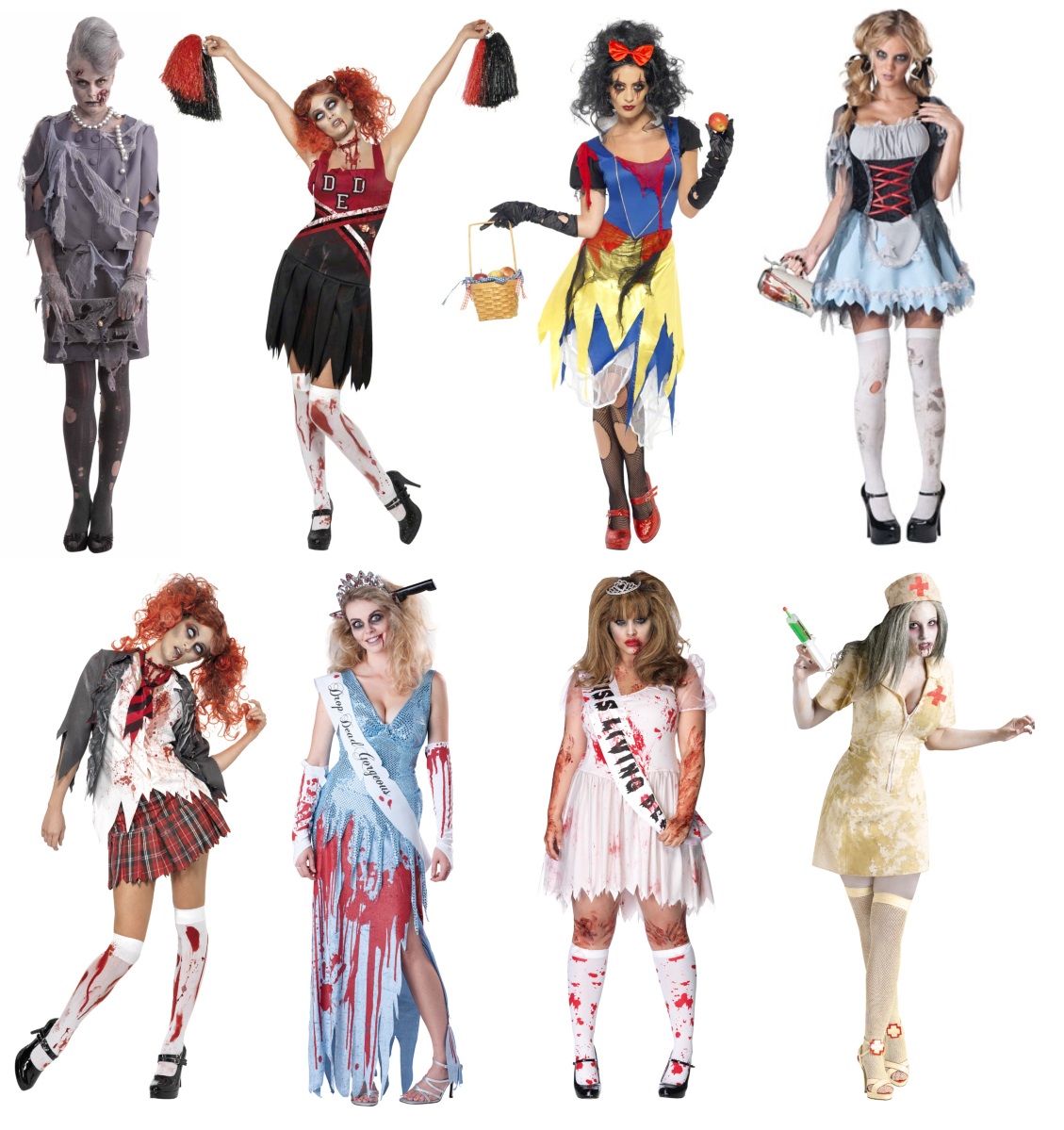 Zombie costumes are another easy scary costume choice because there are so many kinds to choose from! (You can even get a normal costume and turn it into a zombie costume after some DIY ingenuity and elbow grease.) School-related and occupational zombie costumes are all standard zombie fare, but there are a few less-typical zombies like the "Snow Fright" costume and the zombie beer girl.
Classic Horror Costumes for Women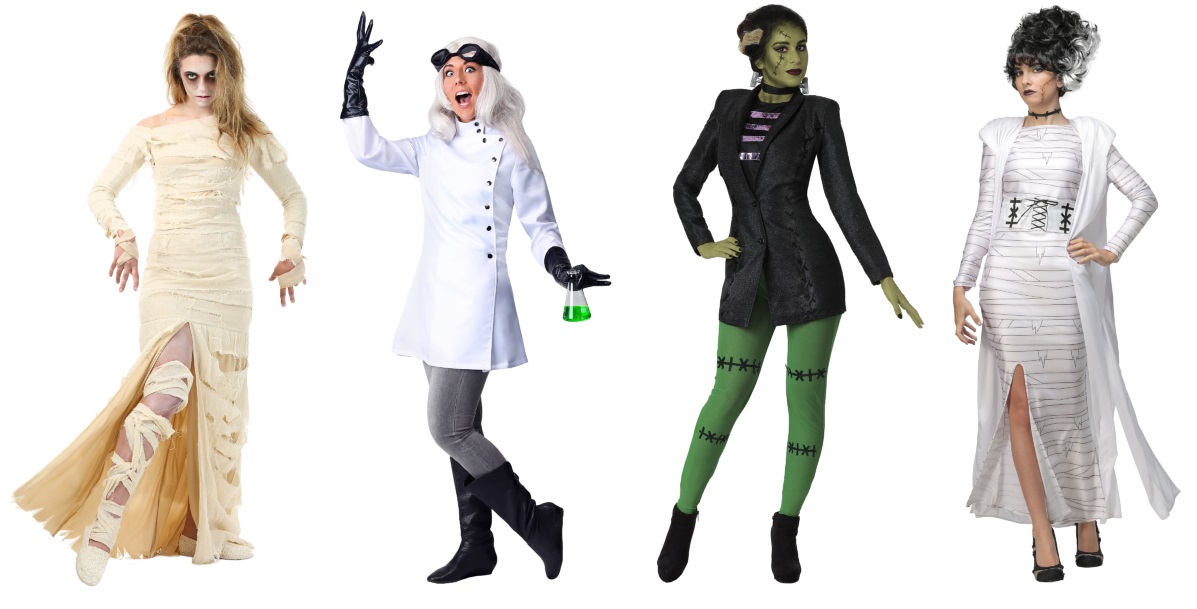 If one of your favorite Halloween pastimes is trying to watch all the classic horror movies on TCM, perhaps you'd like to wear a classic horror movie costume for Halloween. Oldie but goodie favorites like mummies, Dr. Frankenstein and the monster are great scary costume choices for women! (Trust us, we're not sure how or why poor Dr. Frankenstein and the creature ever got mixed up in the first place, so don't be too offended when you see "Frankenstein" costumes.)
Ghastly Ghost Costumes for Women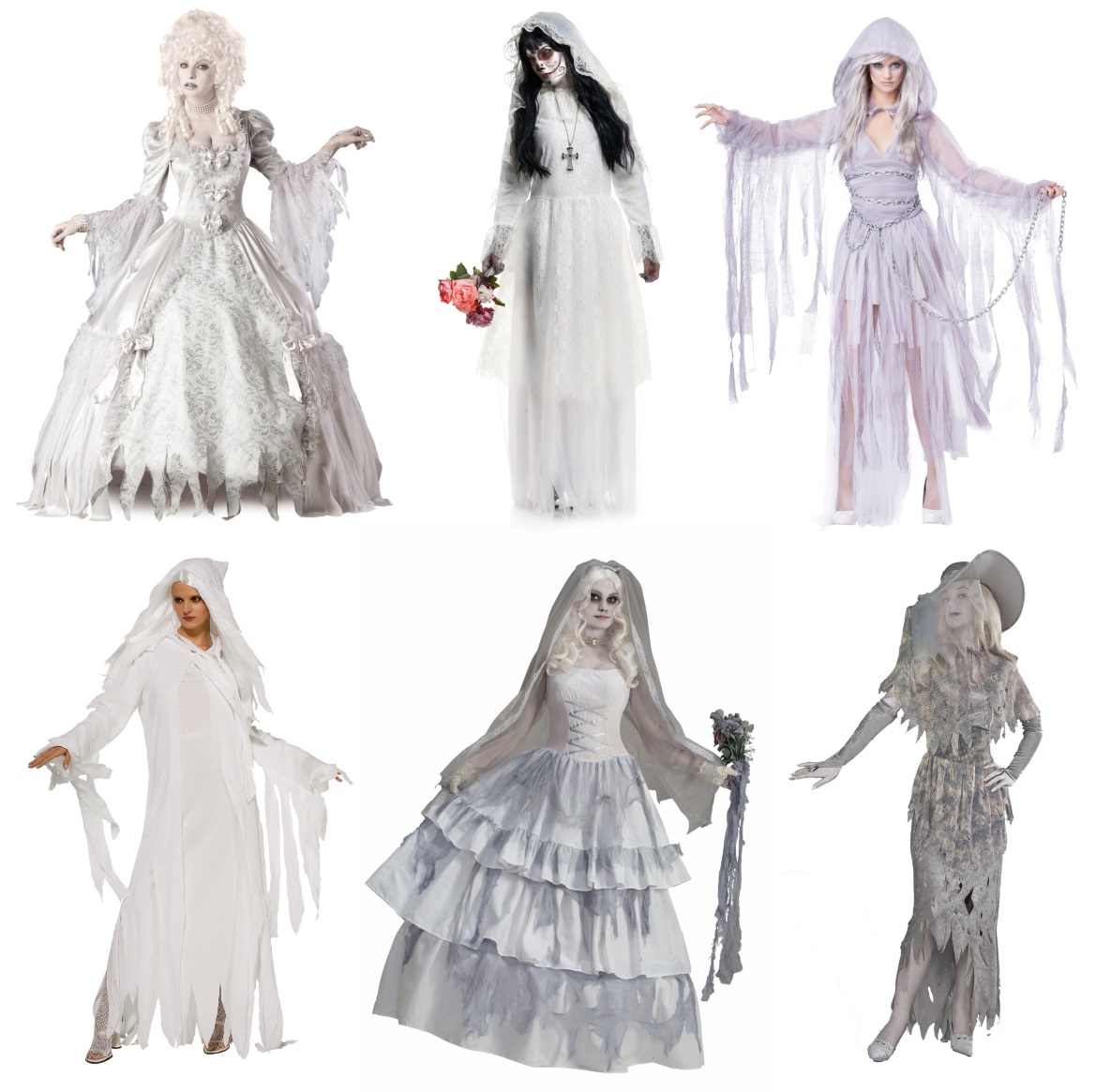 If you'd consider ghost hunting and paranormal shows and movies to be your cup of tea, you might want to consider a ghost costume for Halloween! There have been many improvements upon the traditional bed sheet with eye-holes ghost costume. (Those were never really that scary anyways.) Part of the fun with women's ghost costumes are the historical ghost costumes. You can be a spooky countess or the ghost of a Victorian lady!
Creepy Clown Costumes for Women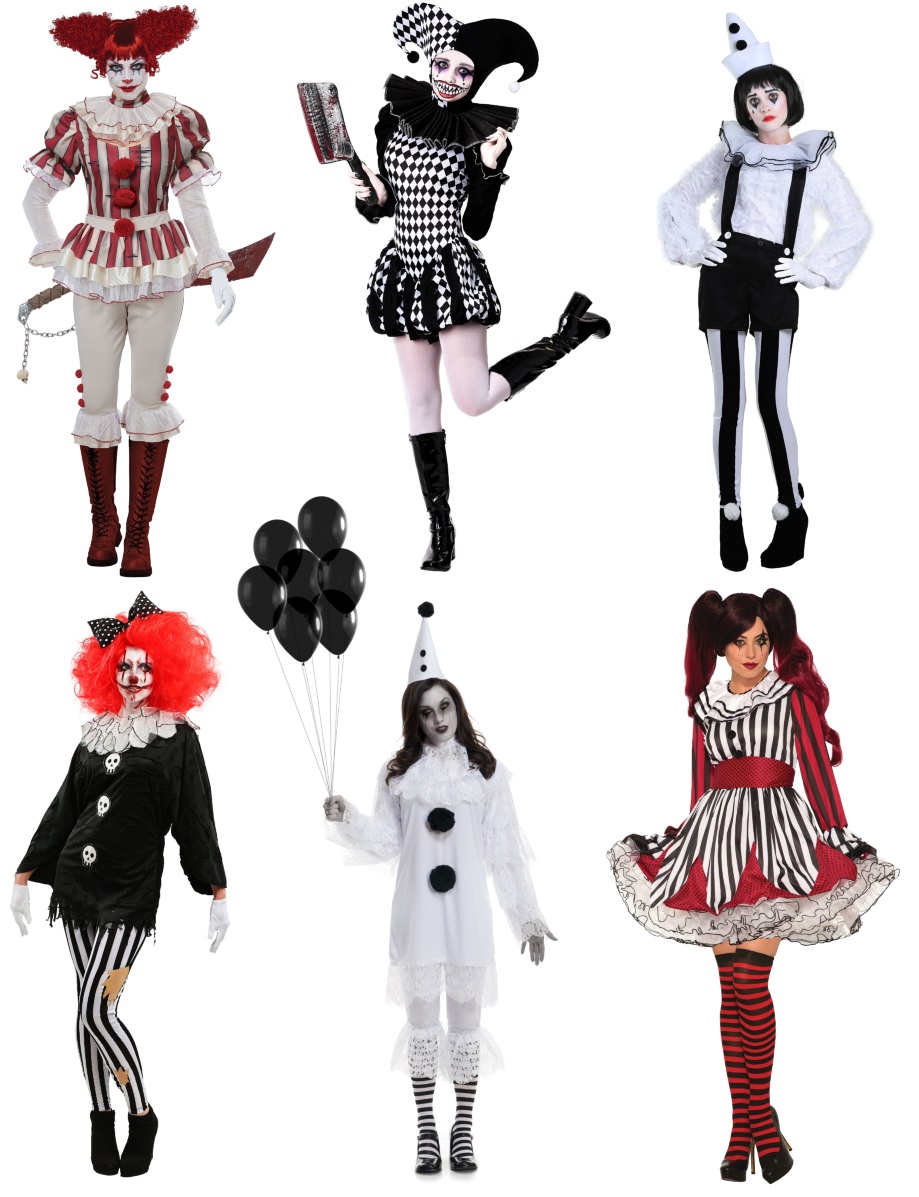 All clowns can be considered somewhat unnerving, but these are some legitimately scary clown costumes! The fear of clowns is very real. (It's known as coulrophobia.) Most non-scary clowns that work at parties and other events avoid pointed shapes and dark colors in their makeup because it makes them look scary, so go ahead and use black and red makeup with triangles and sharp lines to look extra terrifying!
Vampire Costumes for Women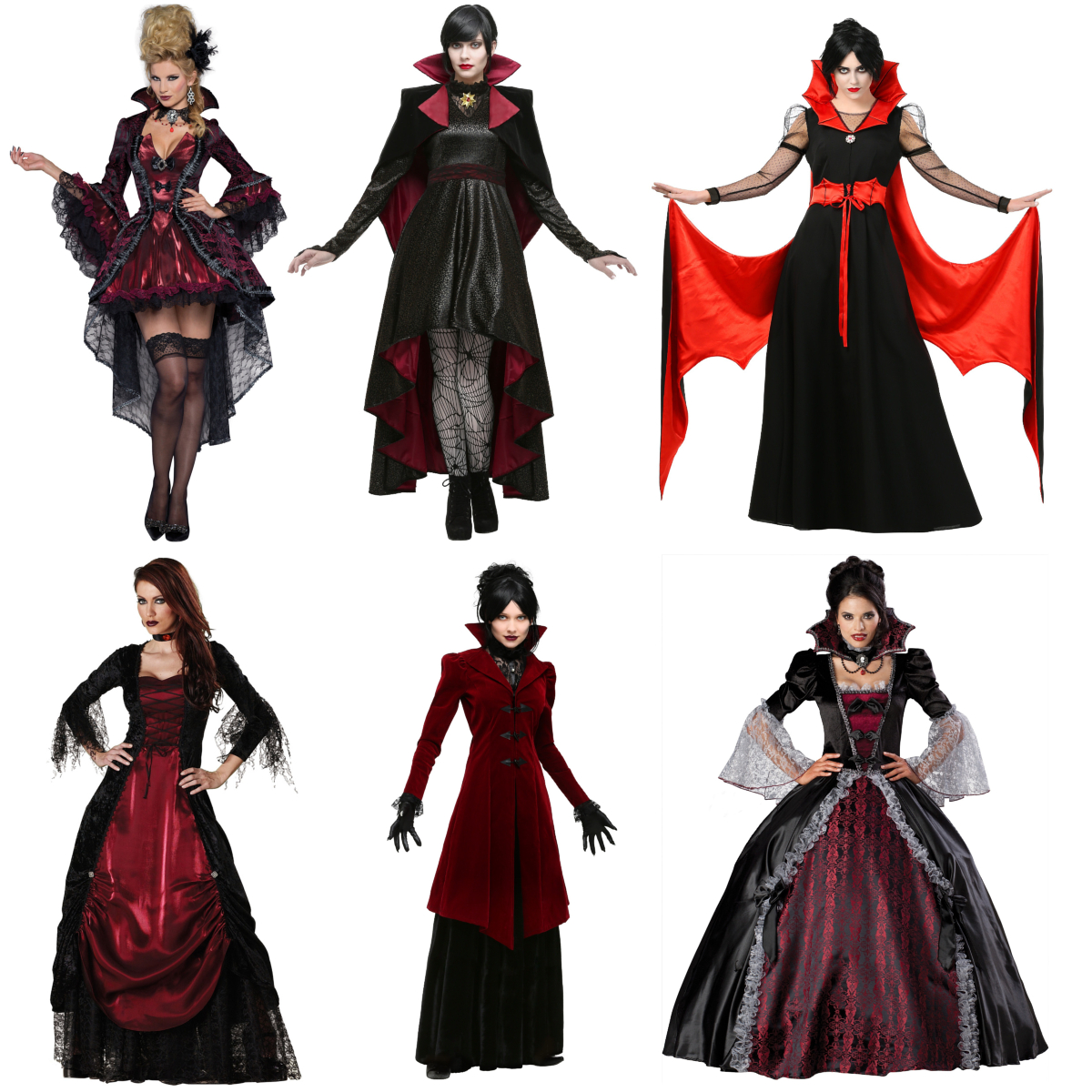 Women's vampire costumes tend to walk that line between sexy and scary, but they are huge horror icons (although far removed from classics like Nosferatu). Being a little sexy doesn't mean that being scary is off-limits! Get some vampire fangs and some fake blood, and along with some scary vampire makeup, you'll be haunting up a storm in no time!
Nightmare-Inducing Scary Nun Costumes for Women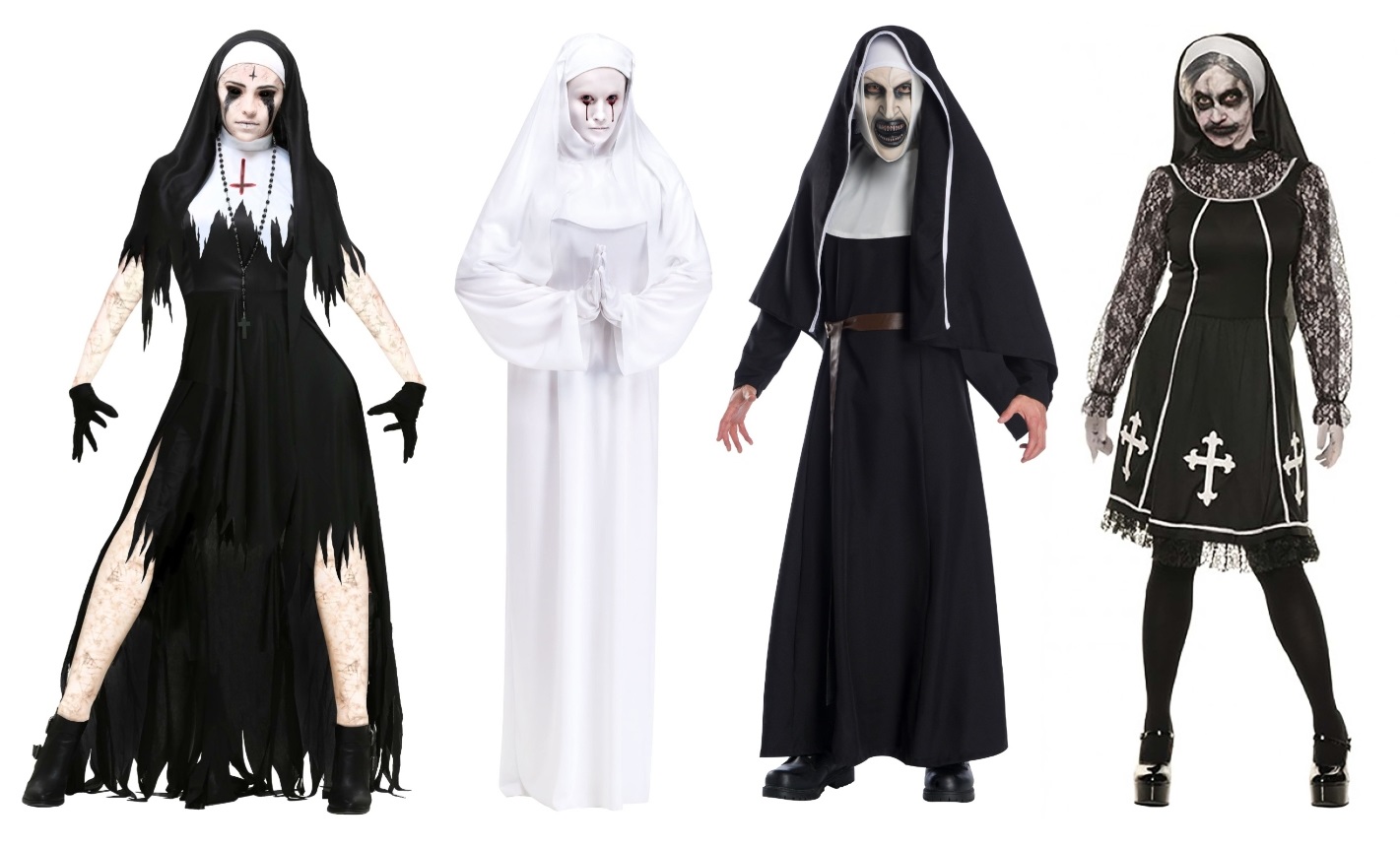 If you're a huge horror movie fan, you might know that scary nuns are not a recent thing. Scary nuns can wear black or white habits, but the habit color doesn't make them any less terrifying! (Should you happen to be familiar with the nun scene in the third Exorcist movie, you're well aware of this.) Whether you're looking to re-create Valak or you just want to be a scary nun for Halloween, these scary nun costumes are good places to start your reign of terror.
We hope you found some truly terrifying women's costumes! Do you enjoy wearing scary Halloween costumes? What is your favorite type of scary costume? Feel free to share your thoughts and experiences with us in the comments below! Also, keep that scary Halloween tradition going, queen of the screams!