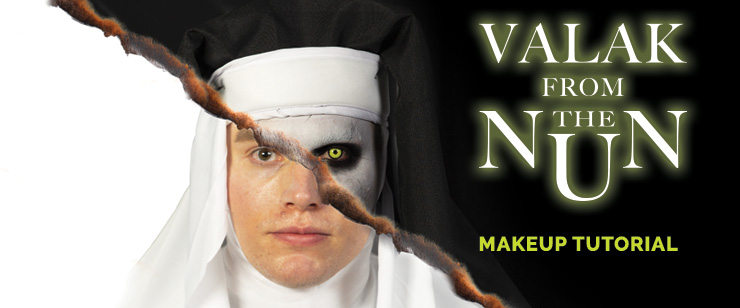 If you've seen James Wan's The Conjuring 2, Valak is no stranger to you. Her creepy, sinister face will send chills up your spine and often linger around your mind for days. She's so infamous that the studio has released a movie of her own, appropriately titled The Nun. According to Fandom, Valak is also known as the Great President of Hell and has the power to summon over 30 legions of demons at his command. After reading that description, you're probably going to want to bring a pair of Pampers just in case when you see the film.
If you're like us and love dressing up as horror icons, you've come to the right place. After The Conjuring 2 was released, Valak became a costume you often would see at parties. With The Nun coming out this year, we don't expect that to be any different. Who wouldn't want to dress up as the Great President of Hell for Halloween? Check out our video below and watch our makeup artist walk you through how to use minimal makeup to achieve this maximum horror look.


Valak makeup tutorial video
The Great President of Hell himself.

Makeup and costumes used



Luckily, Valak's costume is quite simple. After all, in this movie, he's a nun. If you're going to go for the darker, more sinister look, go for the black nun costume. If you're aiming for a lighter, more eerie look to the costume, go for the white nun costume. You could even do this costume with a friend and have one of you be Valak and the other as Taissa Farmiga's character, Sister Irene. As far as makeup goes, this look barely needs any (your bank account is thanking you). Things you will want to pick up that aren't listed above are black eyeshadow, makeup brushes, and beauty blenders.


The Finished Look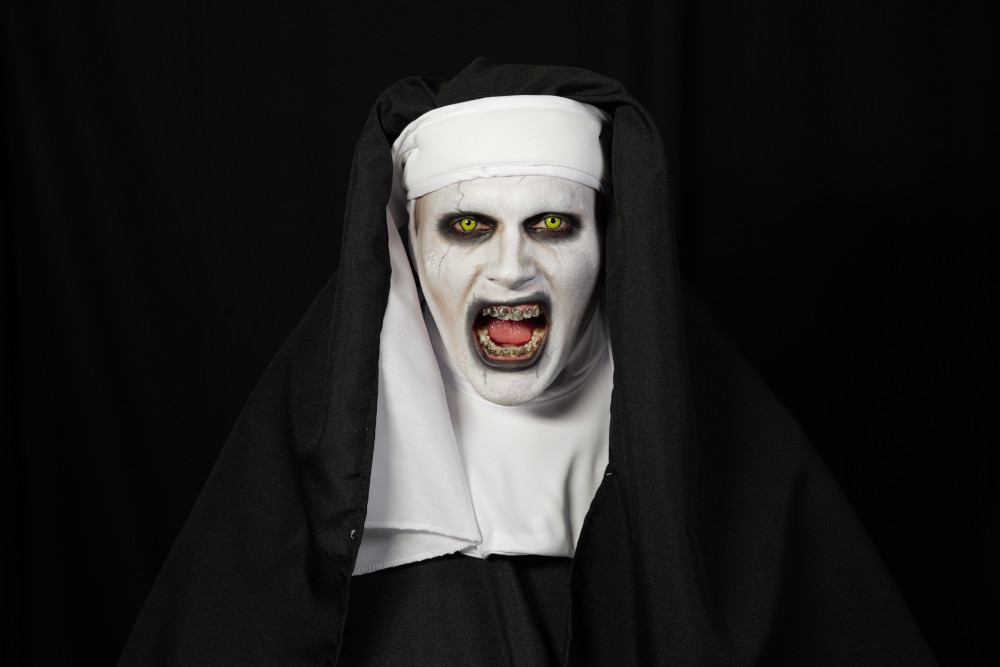 Here's Valak from The Nun.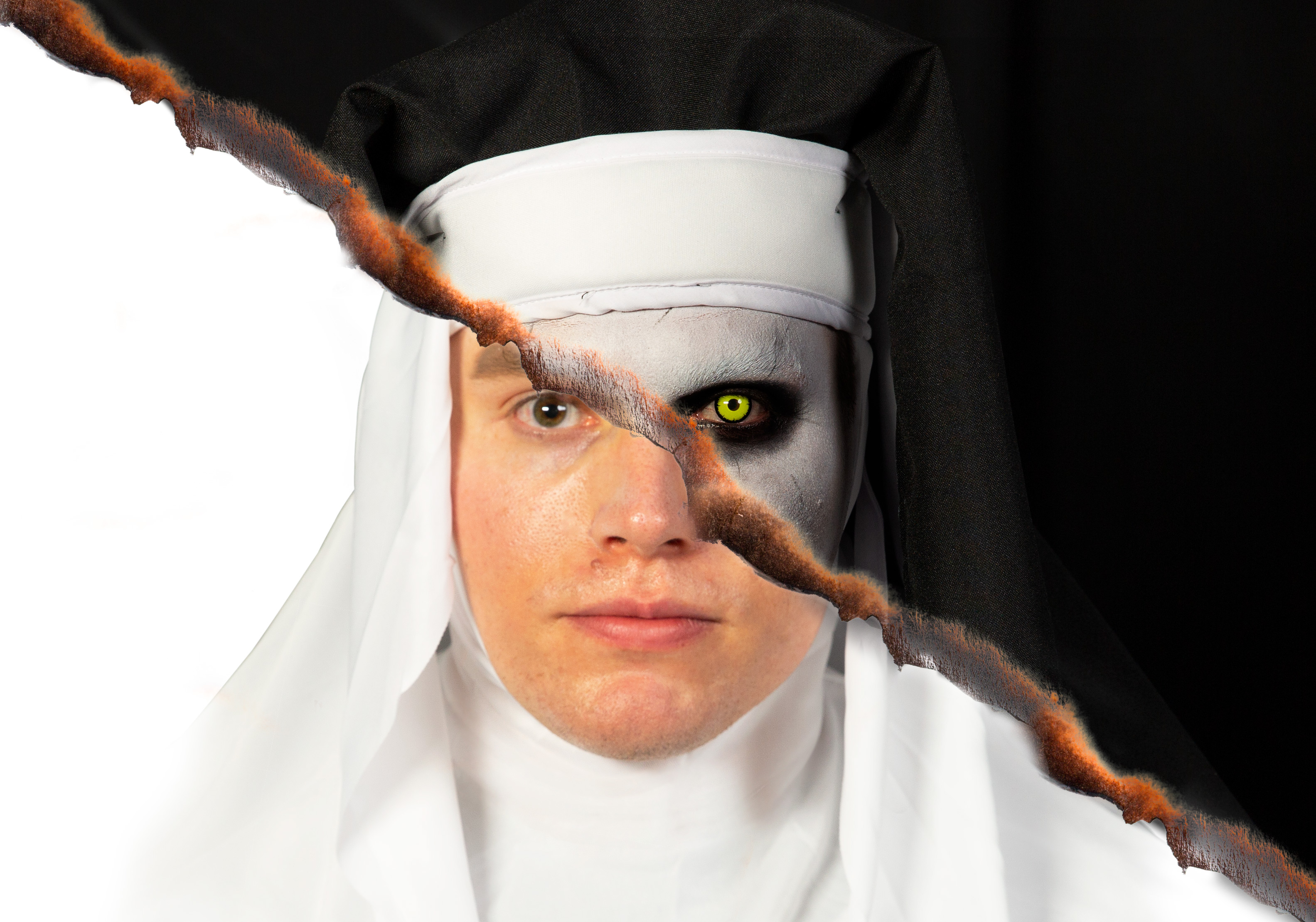 Ed and Lorraine Warren are spooked.
This look was inspired by The Nun poster: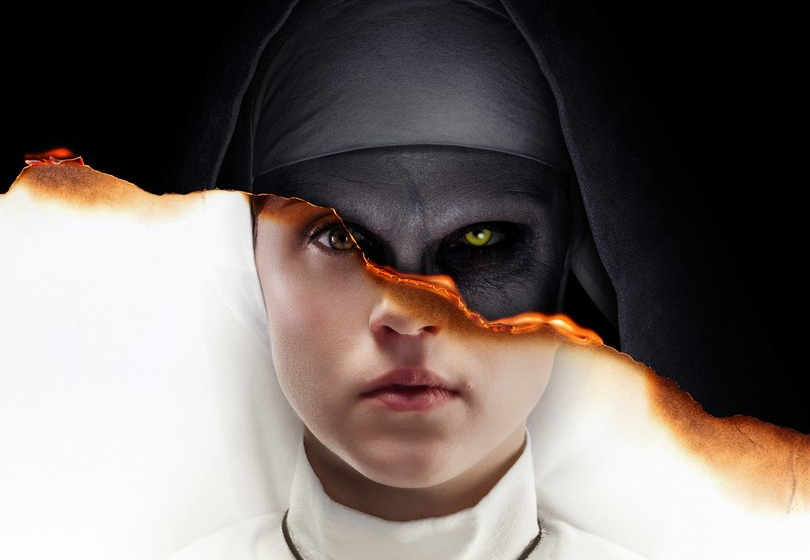 Excited to show this look off to your friends at upcoming Halloween parties? Take pictures of their reactions and tag us on Instagram (@funcostumes). If you plan on hosting an Ed and Lorraine Warren marathon before seeing the film, this also makes for a great look for your party. Maybe you want to wear the costume around the house and prank your roommates/family? Whatever the case, we hope you feel equipped and ready to channel your inner Valak and bring on the scares this fall. Happy haunting!