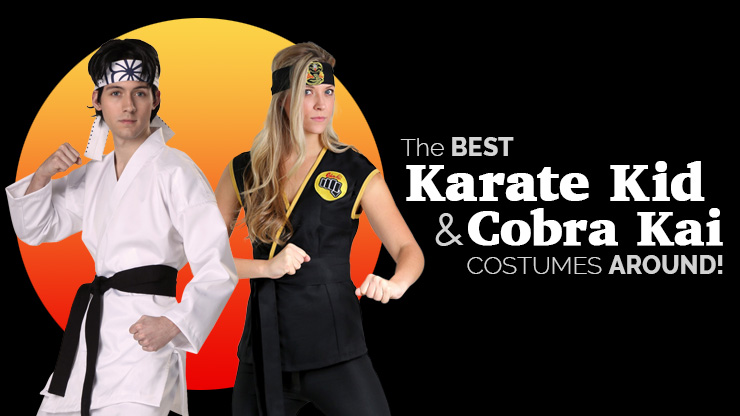 So there you are, fighting your way to the finals at the All-Valley Karate Tournament. You're one point away from victory—or defeat—and your only chance is the crane kick. Yeah yeah, we know it's just a movie, but it's a scene that you can totally recreate on the karate mat or even your living room with some authentic Karate Kid Halloween costumes. Of course, they're not just for Halloween: you can wear them whenever you want! So whether you're dressing as Daniel San or Johnny, The Karate Kid costumes will surely help you "wax on, wax off" to victory!
The Karate Kid Daniel San Costumes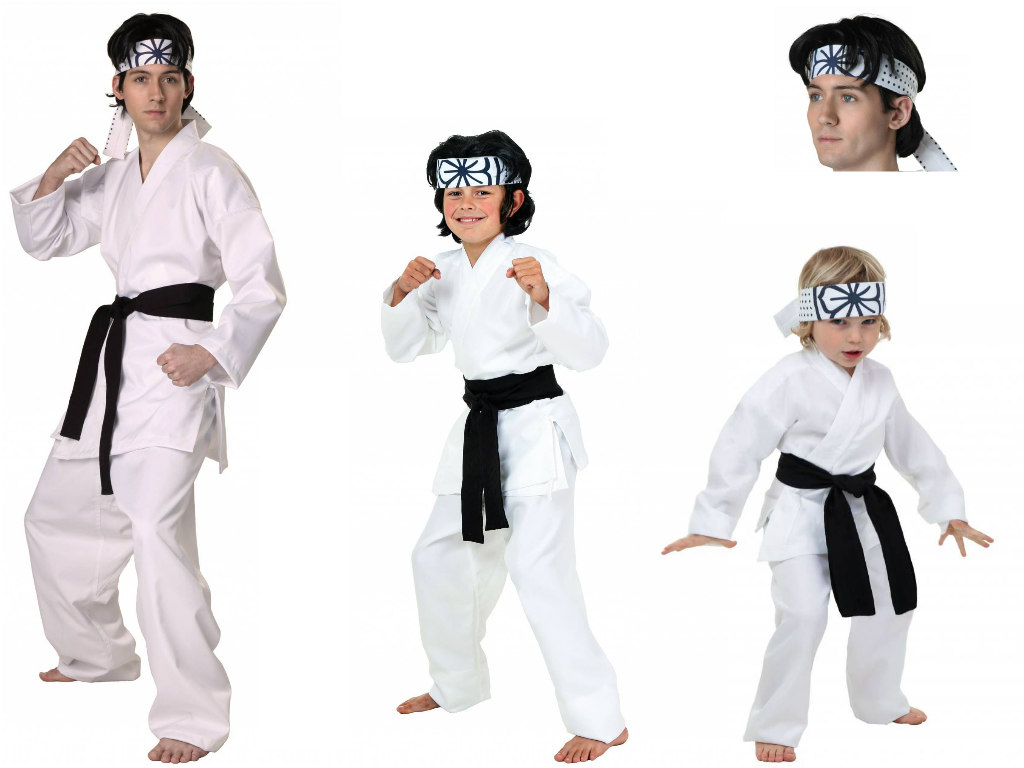 Let's start with the Daniel LaRusso costume. You know, the "Karate Kid" himself! In the films, Daniel wore a traditional white karate gi with a Bonsai tree logo along with a lotus headband and black belt. And that's exactly what's included with the officially licensed Daniel San costume. The Karate Kid costumes are sized for adults, kids, and even toddlers, so everyone can be the best around! (Sorry, that's been stuck in our heads all day.)
The Karate Kid Cobra Kai Costumes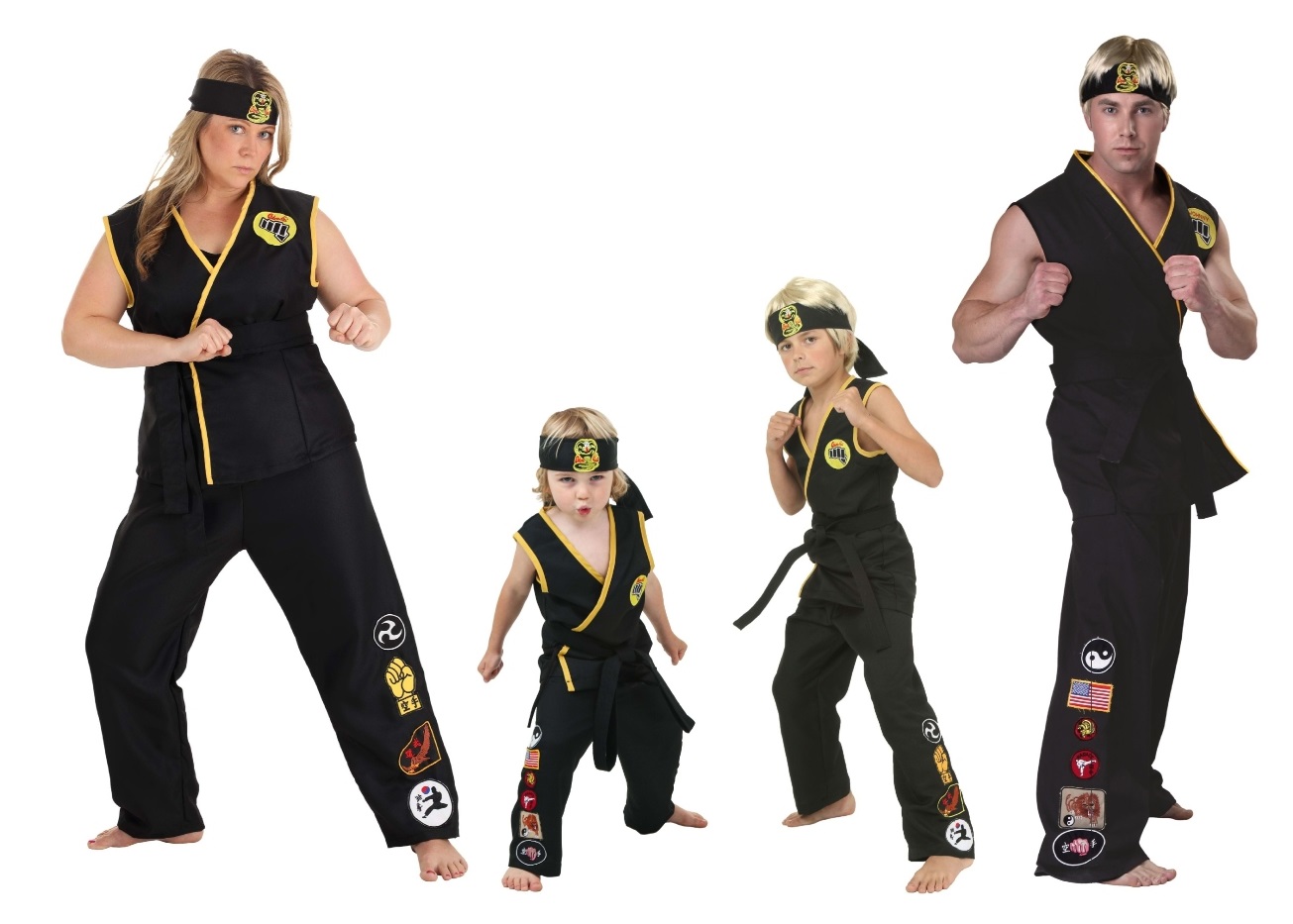 In the original Karate Kid film, Johnny Lawrence was a star student at the Cobra Kai dojo. The Cobra Kai, of course, were also known for dominating at the yearly Under-18 All-Valley Karate Tournament. The authentic Karate Kid Cobra Kai costume looks exactly like what the students wore in the movie: a black gi with yellow trim and Cobra Kai logo, embroidered patches, and the headband. It also comes with four name patches, so you can add the "Johnny" patch to make it a true Johnny Lawrence costume.
The Karate Kid Skeleton Costumes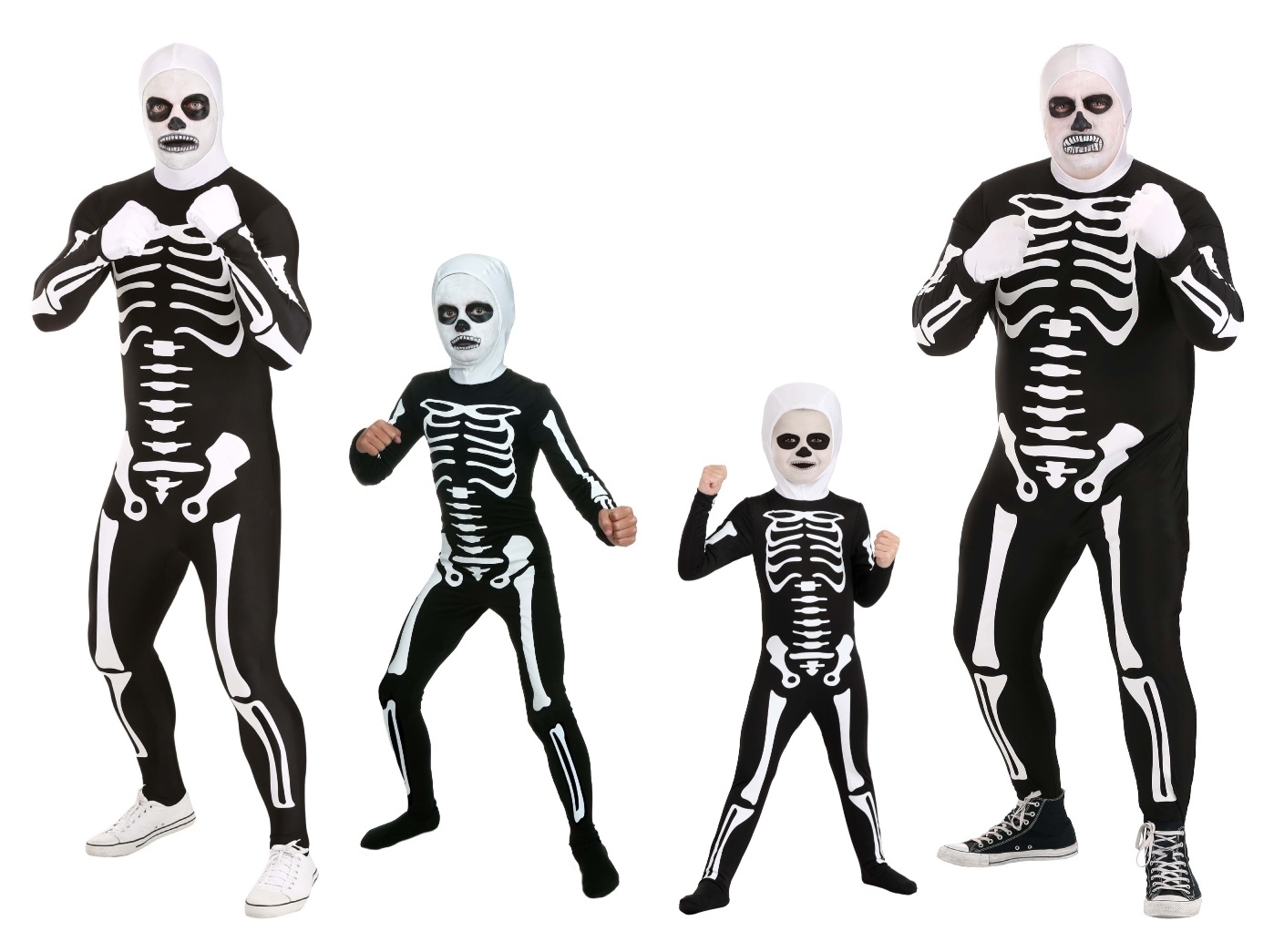 In an iconic scene from the movie, several Cobra Kai students attend a Halloween dance in matching skeleton costumes. These costumes had white hoods, so they were a little different from your typical Halloween skeleton costumes. The Cobra Kai also wore black-and-white face makeup instead of masks. The Cobra Kai skeleton costumes were an influence on the Fortnite skeleton costume skin in case you're looking to put together a cool Fortnite costume!
The Karate Kid Headbands and More Costumes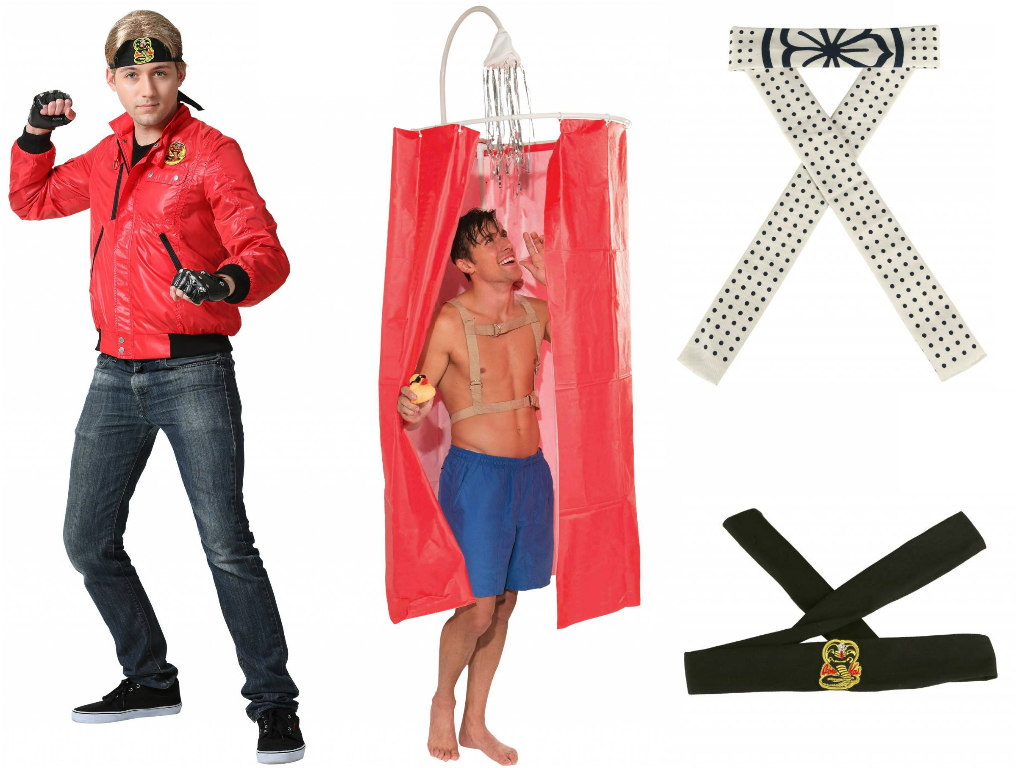 Of course, you can still pull off a Karate Kid look without the gi. After all, outside the dojo and karate tournaments, Johnny Lawrence wore a red Cobra Kai jacket and headband. Or you can add the Karate Kid headband to street clothes to make a Mr. Miyagi costume. And then there's the Daniel LaRusso shower costume, which is really just a shower curtain on a harness. You can combine some of these for a fun couples or group costume, too!
Well, do you have your Karate Kid costume planned out? Are you thinking of dressing as Daniel San or Johnny? Maybe Mr. Miyagi? Or even a skeleton skin from Fortnite? We want to hear about it! If you're still unsure which style is best, check out the rest of our Karate Kid costumes and you're sure to take home the trophy!