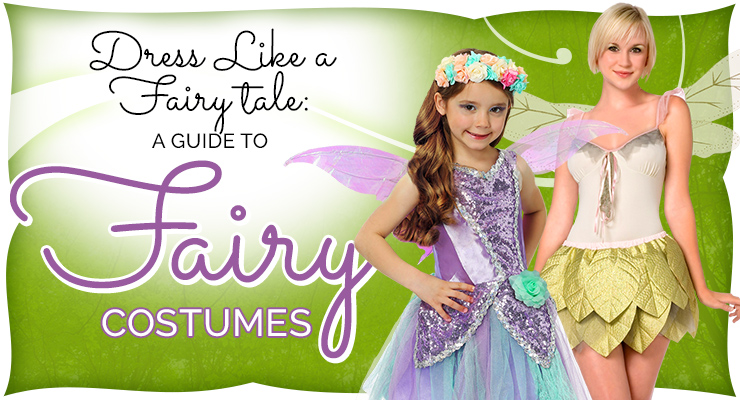 When is it appropriate to wear a fairy costume? Let's see . . . there's at a Disney movie premiere, or when watching Peter Pan or Tinker Bell at home. How about a birthday party or a Renaissance Festival. Or in a school play or at a play date or even a date date! So whenever you want, silly! And that's why we made this guide, to help you find the very best fairy costumes for kids and for adults, too. We made sure to include plenty of accessories to give you all the fairy costume ideas you need to create your very own fairy tale!
Girls' Fairy Costumes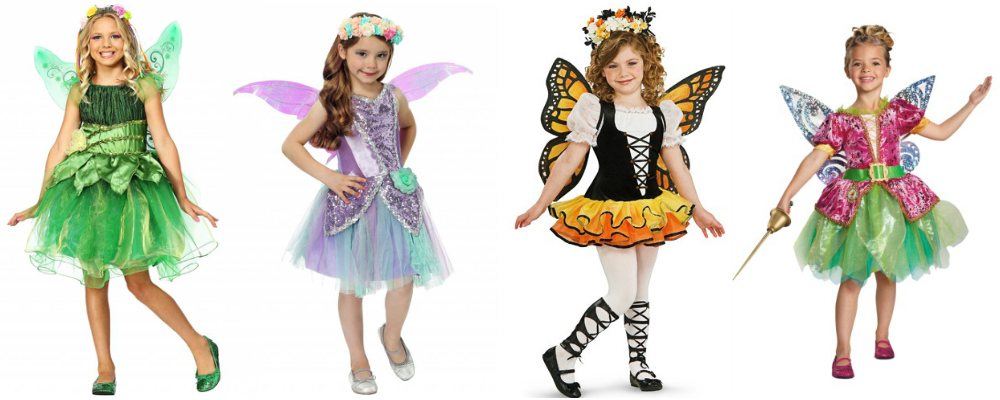 From left to right: Girls' Garden Fairy Costume, Fun Fairy Girls Costume, Toddler Monarch Butterfly Costume, Toddler Pirate Fairy Tinker Belle Deluxe Costume.
We'll start with fairy costumes for girls. You could see these as fairy Halloween costumes, but really, most kids will wear fairy and princess costumes every day of the year! You can find classic garden fairy costumes in green and purple, and also costumes that look like butterflies like the monarch. Of course, there are also Tinker Bell costumes for fans of Peter Pan and Disney Faeries!
Girls' Fairy Accessories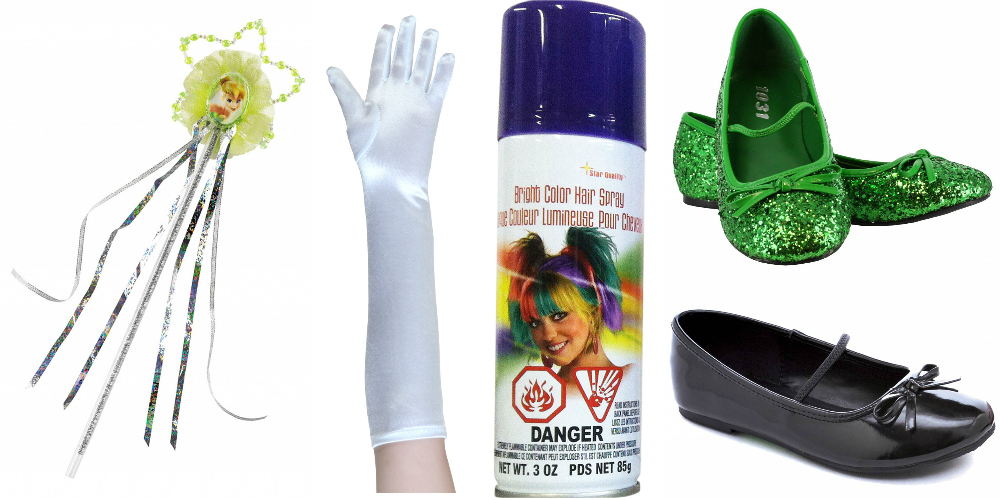 From left to right: Tinkerbell Wand, Child White Gloves, Purple Hair Spray, Girls' Green Glitter Ballet Flats (top), Girls' Black Ballet Flats (bottom).
All of our fairy costumes for kids include fairy or angel wings, but you'll definitely want to add some accessories! These costumes look great with Tinker Bell wands and classy gloves. If your kid won't put up with a wig, consider some purple hair spray that comes out after a shampoo or two. Then there's ballet shoes, which come in bright, sparkly colors or flat black.
Women's Fairy Costumes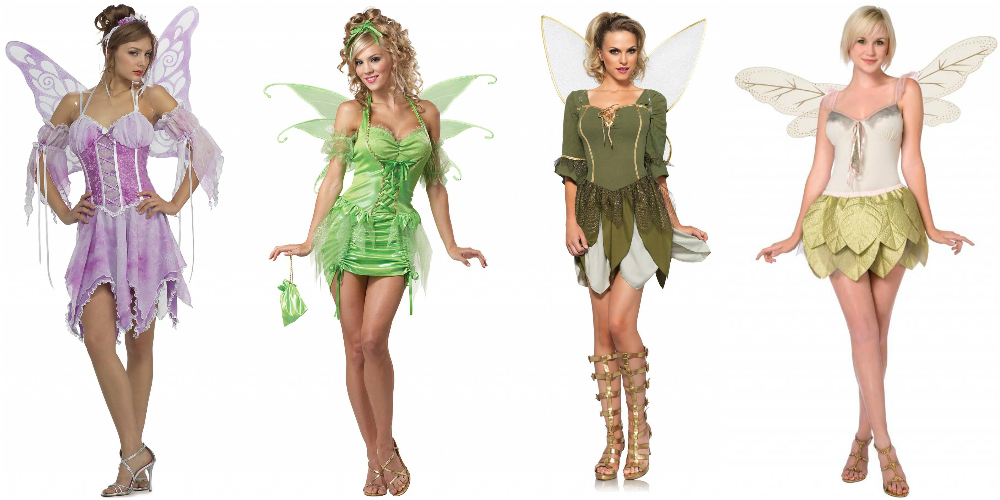 From left to right: Women's Fairy Costume, Women's Tinkerbell Fairy Costume, Women's Rebel Tink Costume, Sexy Forest Fairy Costume.
Now let's look at fairy costumes for adults. Like with kids, there are Renaissance fairy costumes in purple and green plus designs based on Tinker Bell. There are also sexy fairy costumes and Fairy Godmother costumes with a range of coverage. All of these costumes include wings, but you'll definitely want to add accessories to complete your look.
Women's Fairy Accessories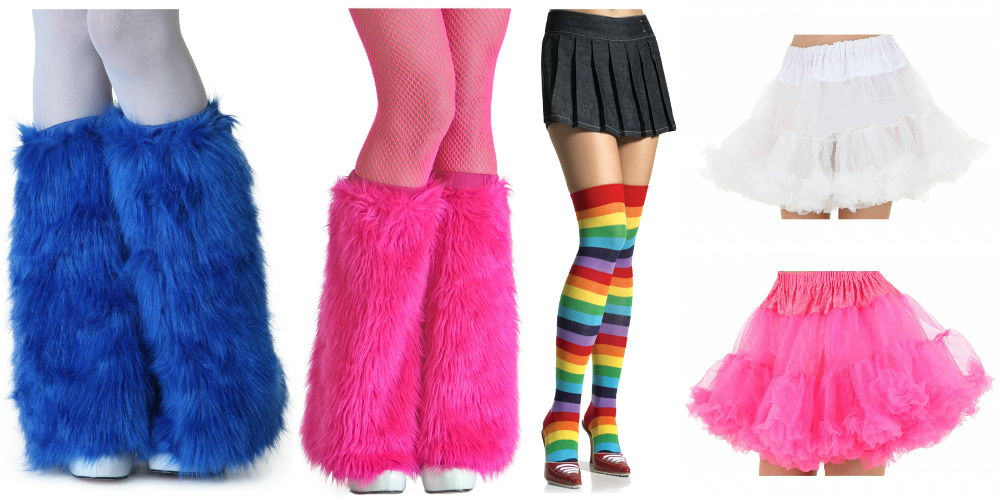 From left to right: Adult Royal Blue Furry Boot Covers, Adult Pink Furry Boot Covers, Rainbow Thigh High Stockings, Plus White Petticoat (top), Plus Size Hot Pink Petticoat (bottom).
If you're looking to accessorize any women's fairy costumes, then look no further. We suggest furry boot covers, they come in blue and pink and all kinds of other colors. They're also great for keeping your legs warm on a cold Halloween night! You could also go with rainbow socks and white or colored petticoats, the better to add color to your costume!
Are you all set to dress as a fairy for Halloween this year? Or for a special occasion? Or just because you want to? Tell us all about your perfect fairy costume in the comments below! If you're still wondering how to make a fairy costume, take a look at all of our fairy costumes and we're sure you'll be Happily Ever After!