Have you seen the challenge where you're encouraged to search for your name and apocalypse costume or outfit? A Jason apocalypse costume or Amanda apocalypse costume search can yield some pretty incredible results! Shows and movies such as The Last of Us, The 100, and Mad Max have a particular aesthetic that makes us want to create our own outfits. Whether you're looking for wasteland warrior outfit inspiration for yourself or an apocalyptic cosplay idea, we'll share some costume ideas and matching accessories to assemble your own apocalypse costume.
Men's Apocalypse Costume Ideas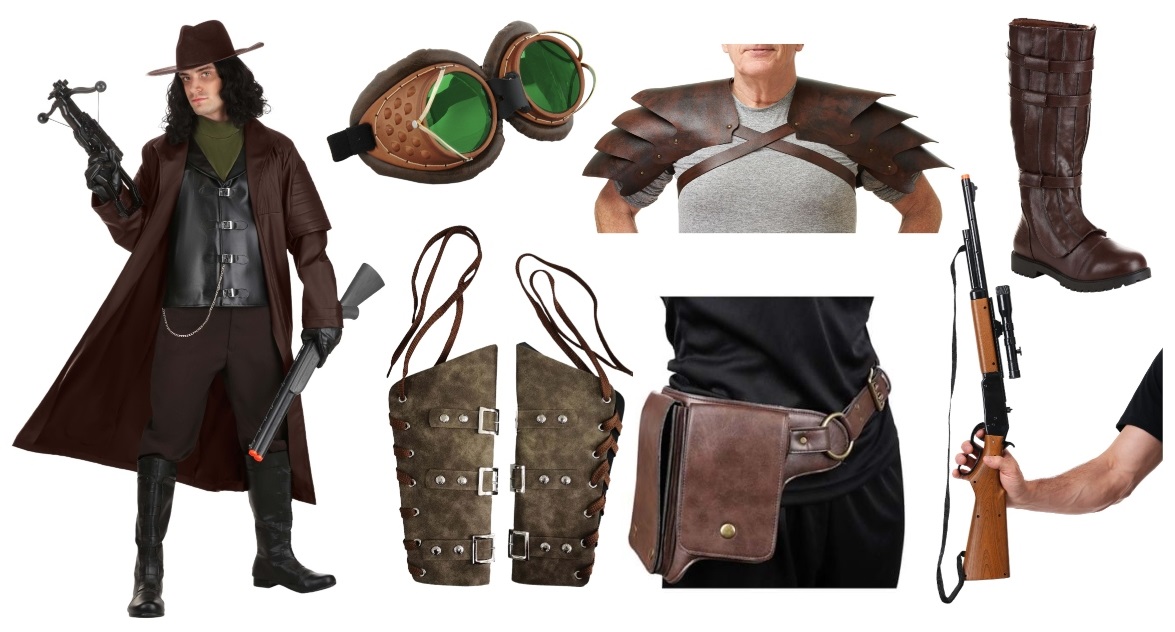 We love this men's vampire hunter costume as a base for your apocalypse costume. (Can we call him Frank? Say hello to this Frank apocalypse costume.) It comes with the duster jacket, the vest front, and even the hat! Feel free to swap out the top if you like; you'll have to provide your own pants. Then it's time to accessorize! Slip some goggles around the hat and make sure to wear a belt or two. (We love the utility of this pouch belt.) Faux leather armor pieces will make you feel like a wasteland warrior in no time, and don't forget to grab your prop weapon of choice. It's always important to be fully equipped to take on the apocalypse!
Women's Apocalypse Costume Ideas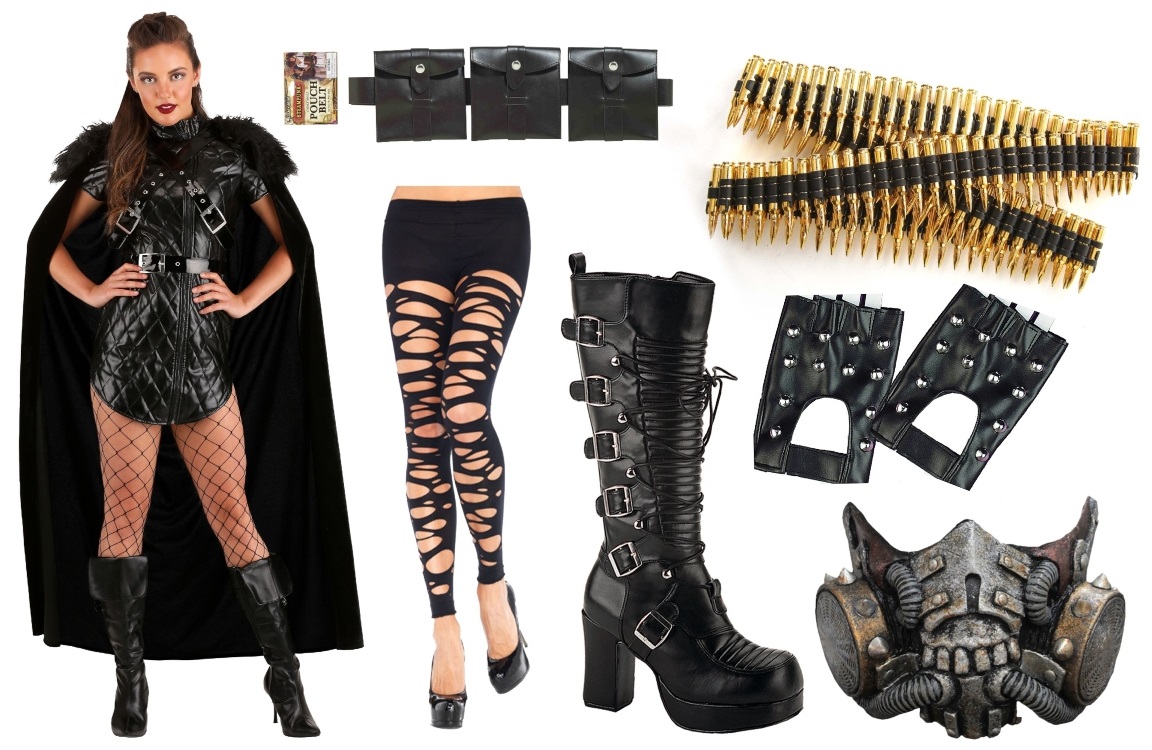 Are you even surviving the apocalypse if you don't look like a baddie? A fun mixture of form and function, this Women's snow king costume is a great piece to start with. Let's name her Cassandra, or Cass for short. This Cassandra apocalypse costume already has belts for days, but adding a matching black pouch belt will give you plenty of pockets for storing found items. While you could add a regular pair of black leggings, we love the idea of these ripped black tights, and you can even distress the bottom edge of the cloak to match! Add some buckled and studded boots and gloves, and a gritty-looking half-mask to flesh out your look. If you plan on having a gun, you may want a bullet belt. However, we have a bunch of other prop weapons if you're more of a bow or axe gal.
Boys' Apocalypse Costume Ideas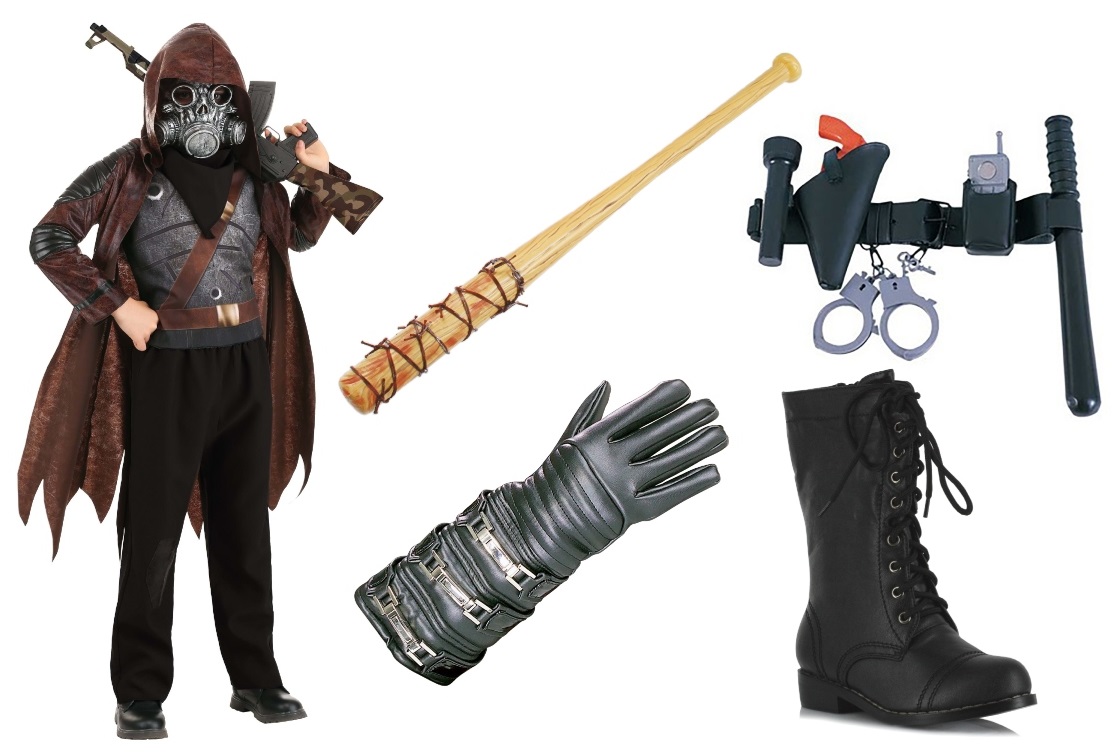 This boys' apocalypse costume is nearly the entire package already—but if there's anything we know about surviving the apocalypse, it's the fact that you can never have too many accessories. It comes with everything you see, minus the prop gun. However, your boy Tommy could use some cool-looking gloves and a pair of kids' combat boots. Belts with pouches and accessories are also a must, and this kiddie cop belt is perfect for the job. You can always take the handcuffs off if this Tommy apocalypse costume doesn't feel apocalyptic enough for you, but the flashlight and handheld radio are must-have equipment. We also felt like this barbed wire zombie-fighting bat is another good weapon with extra cool points.
Girls' Apocalypse Costume Ideas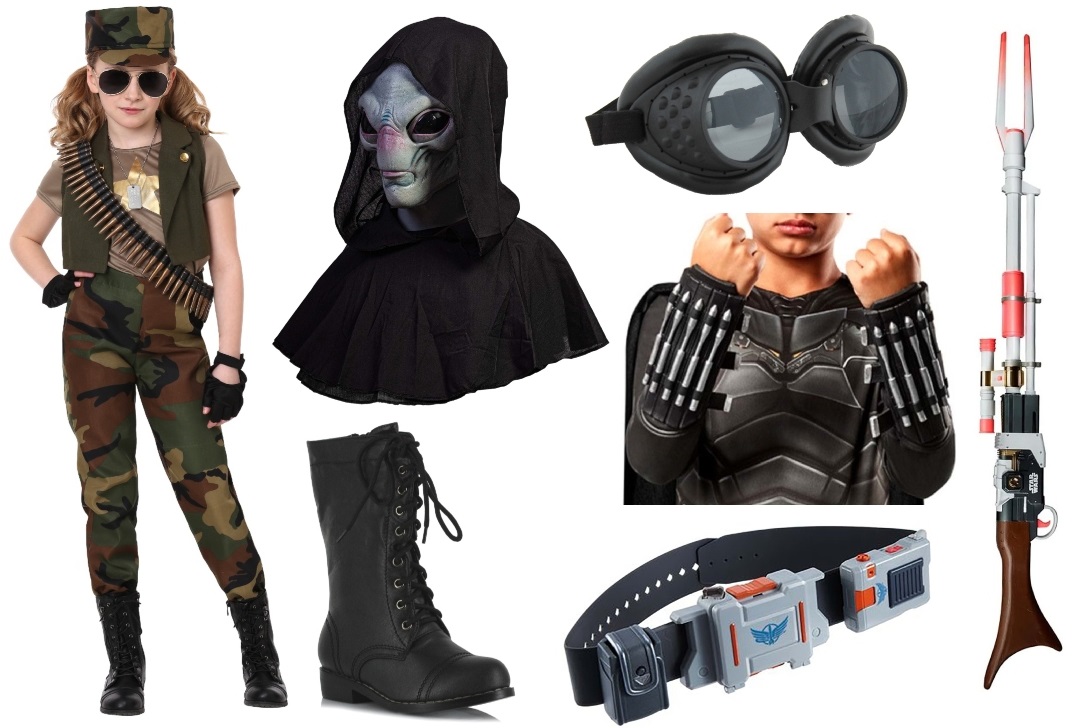 A casual military outfit makes another great base when building an apocalypse costume. (Plus, we'd prefer it if our kids were harder to spot in an apocalypse setting.) We'll go with Olive for this one. This Olive apocalypse costume will want a pair of functional boots and perhaps a hooded cowl. Distress the edges at your own discretion. These kids' Batman gauntlets and Lightyear belt are the perfect kid-friendly apocalypse accessories, and a pair of goggles should come in handy if she's trudging through sandy wastelands. We also love a cool Nerf gun accessory, especially if you love to modify them to look even more awesome!
Apocalypse Costume Head and Torso Wear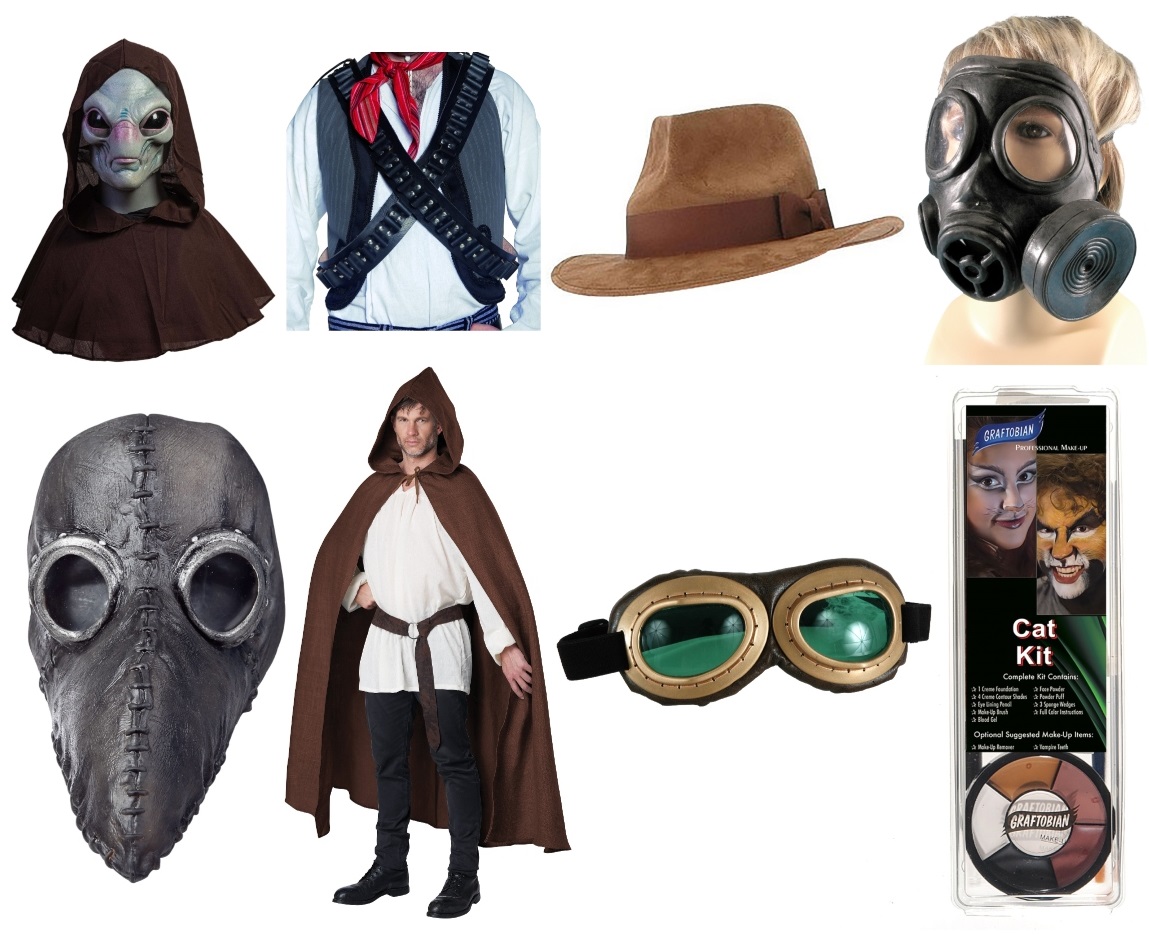 If you're an alt-fashion rockstar with a closet full of goodies, you might only need a few costume accessories to take your look from drab to fab. Cloaks and cowls are a fun way to tie your apocalypse outfit together, but don't forget about goggles, gas masks, and hats! (Also, a good bullet belt is a must if you'd prefer to have a gun as part of your apocalypse survival gear.) To top it all off, don't forget to add makeup that can help you look gritty, like you've been surviving out in the wild. We're going for a successful survivor look, not a freshly tossed-into-the-apocalypse beginner.
Apocalypse Costume Gloves and Belts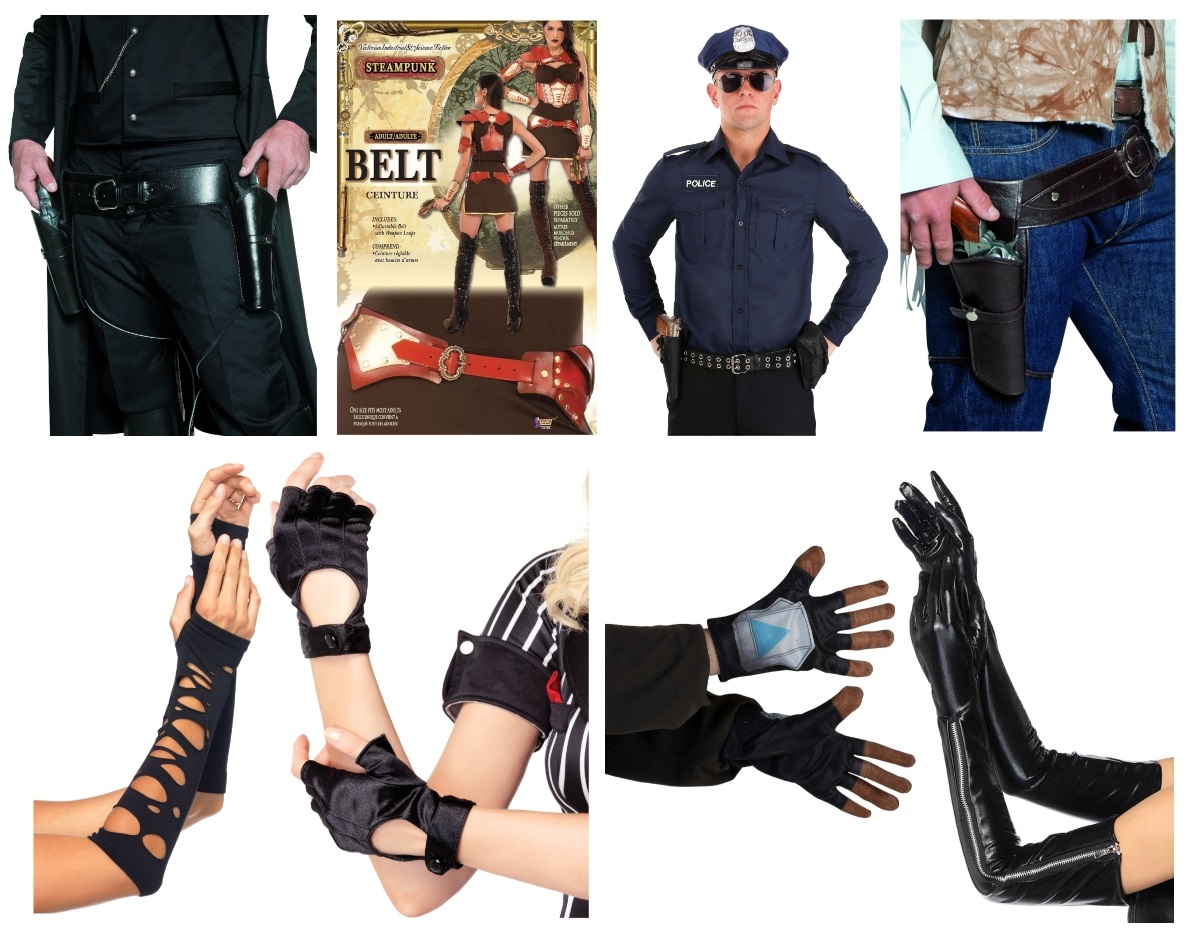 A sweet belt or two is a must if you want to survive the apocalypse. Preferably it will have pouches or a holster, something that gives you even more pockets on top of whatever else you're wearing. We also love to add gloves to our apocalypse costumes—either to protect your hands or because we're operating on the rule of cool. It helps them fit the apocalypse aesthetic if they're fingerless, distressed, or have zippers or random armor pieces.
Apocalypse Costume Boots and Hosiery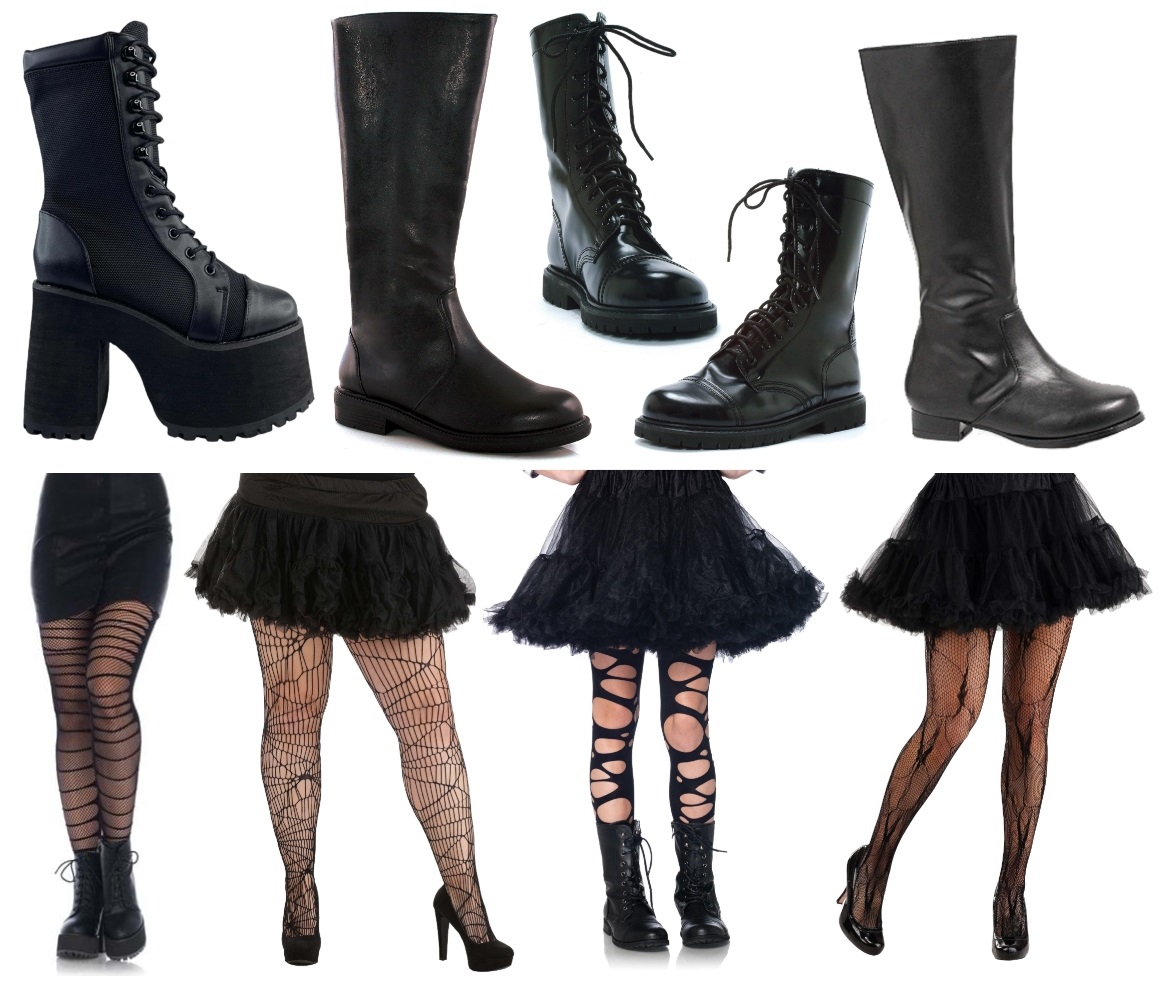 Apocalypse costumes can be a wonderfully chaotic coupling of style and sensibility. Yes, combat boots and other relatively heel-less boots and shoes would make more sense for traversing rugged terrain. But, sometimes you need to reach deep to find your inner baddie and let them out to play. It really depends on the direction you see for your personal apocalypse style! Also, for ladies who want to show a little leg, we highly recommend distressed tights or leggings. The alt-fashion goddess within you is screaming to be let out with these tattered tights!
Apocalypse Costume Weapons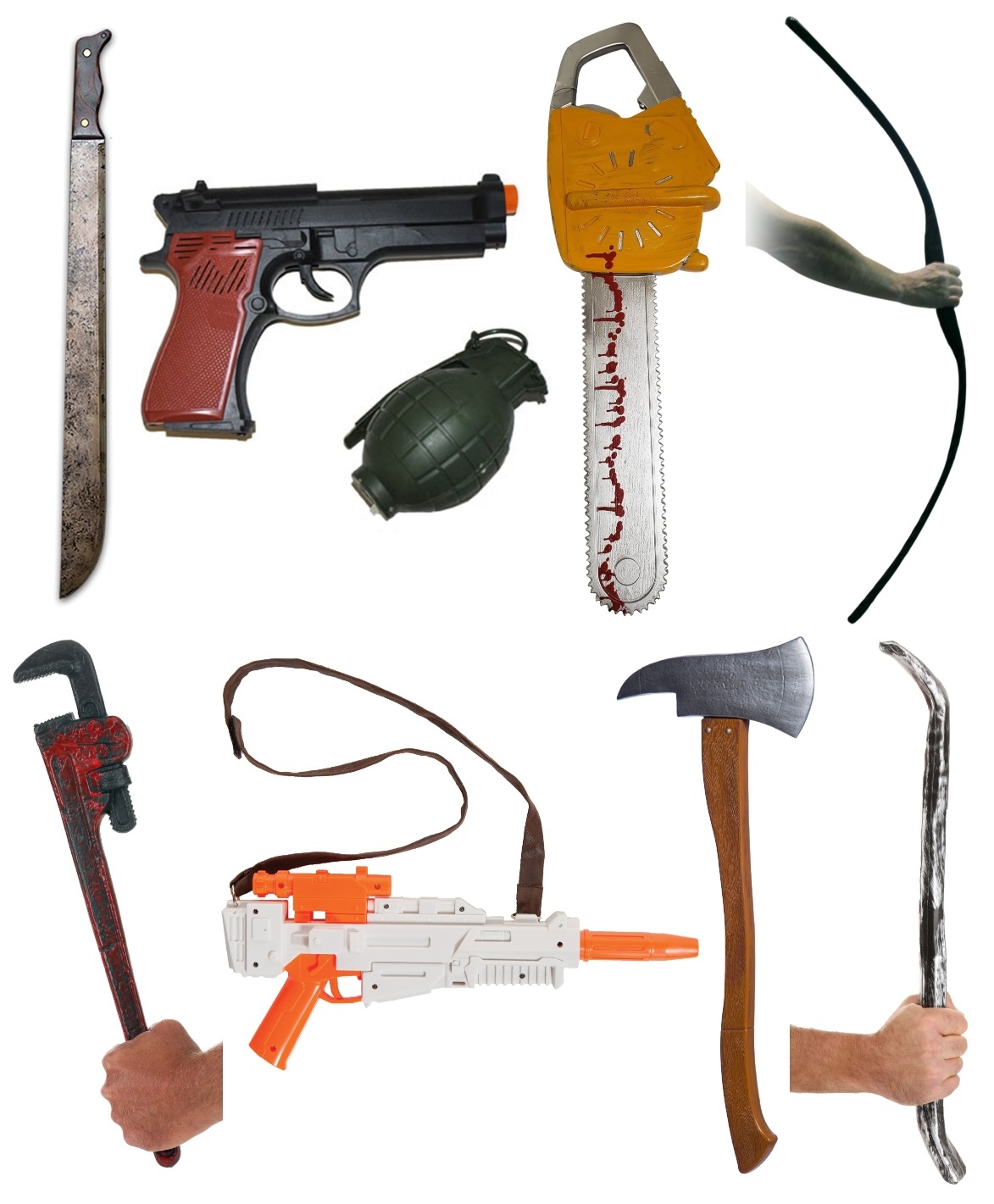 When it comes to surviving the apocalypse, you're likely having to deal with zombies, fights over resources, or other hazards of life without a regular infrastructure. If you like to watch movies and TV shows set during the apocalypse, you know that anything can and will be a weapon out of necessity. That's where toy weapons come in! Do you think you'll be like The Walking Dead's Michonne wielding a katana? What about Katniss Everdeen and her bow and arrow skills? You're essentially creating your own apocalypse character when you plan your outfit and accessories!
Do you feel ready to take on the apocalypse now? Do you feel like your apocalypse name search is accurate to your personal style? Feel free to let us know in the comments below! We'd love to hear what other items and accessories you'd like to see in the event of an apocalypse costume party.