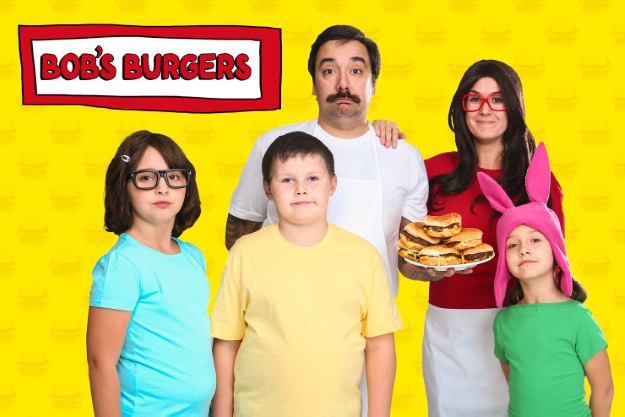 2019 Update: No need to DIY your costume anymore! We now carry Bob's Burgers costumes.
If a cartoon can make it to a third season, that is a good sign it has connected with an audience and found syndicated success. The Simpsons, Family Guy, Adventure Time, these are all the rare success stories that have made it far past this mark. Bob's Burgers, a relatively young animated television sitcom on the Fox network has made it far past its third season, and is now into its sixth! It was even recently announced that the show had been renewed for two more seasons.
What has made Bob's Burgers so successful are the characters. No matter who you are, we are sure you can find someone in the Belcher family to identify with—whether it's precocious Louise, silly and musical Gene, awkward Tina, loyal Linda or passionate Bob. Whether you have a full family to accompany you in your Bob's Burger costume adventure, or are simply going alone (we'd suggest Tina...