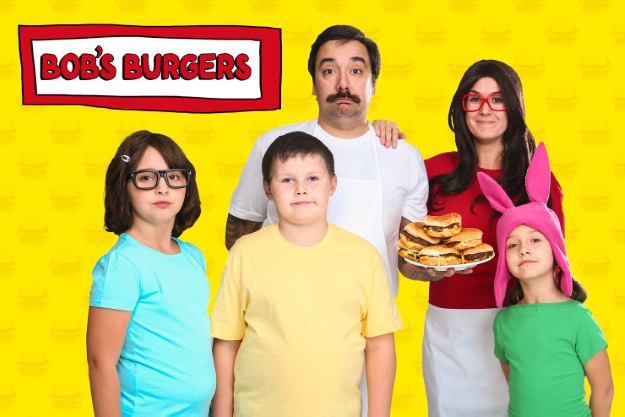 2019 Update: No need to DIY your costume anymore! We now carry Bob's Burgers costumes.
If a cartoon can make it to a third season, that is a good sign it has connected with an audience and found syndicated success. The Simpsons, Family Guy, Adventure Time, these are all the rare success stories that have made it far past this mark. Bob's Burgers, a relatively young animated television sitcom on the Fox network has made it far past its third season, and is now into its sixth! It was even recently announced that the show had been renewed for two more seasons.
What has made Bob's Burgers so successful are the characters. No matter who you are, we are sure you can find someone in the Belcher family to identify with—whether it's precocious Louise, silly and musical Gene, awkward Tina, loyal Linda or passionate Bob. Whether you have a full family to accompany you in your Bob's Burger costume adventure, or are simply going alone (we'd suggest Tina if you are going solo), we have put together this fun and easy DIY to help you out.
The Parents: DIY Linda and Bob Costumes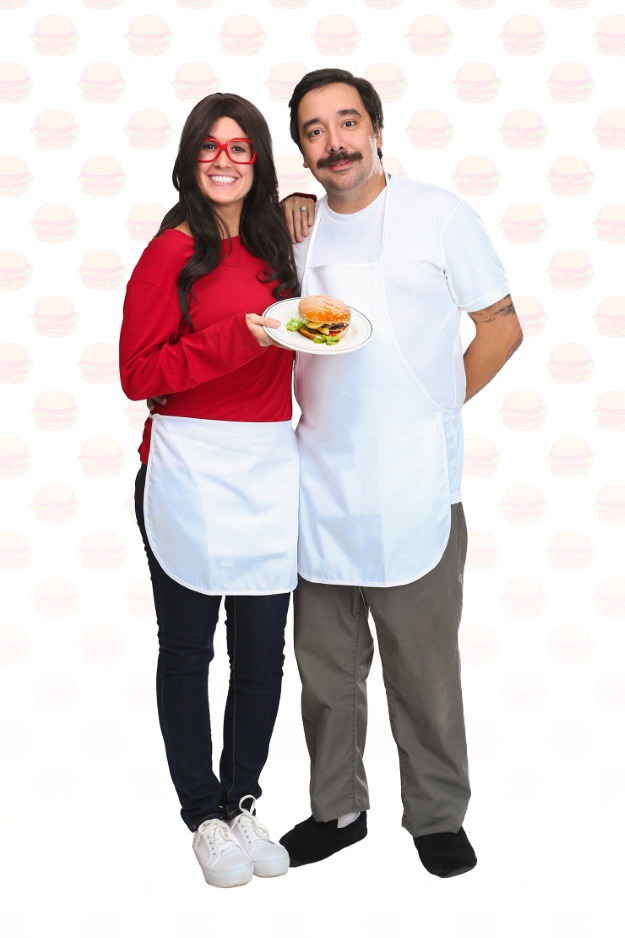 Bob and Linda Belcher definitely mean well and want the best for their children. While generally positive and well-meaning, they aren't perfect (but who is?). For all their foibles, we love them and the mouthwatering, absurdly-named meat patties they serve up at Bob's Burgers.
Products Used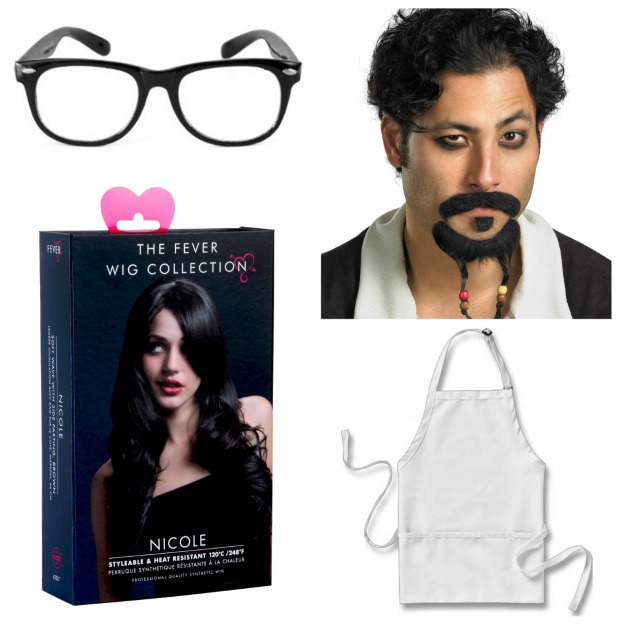 Deluxe Black Glasses Styleable Fever Nicole Brown Wig
A relatively simple DIY, the key product used was this Fever Nicole Brown Wig for our Linda Belcher costume. You can find unadorned, white aprons at any home goods store. For real authenticity, let some grease splatter from a pan onto your apron and white shirt. (Might we suggest cooking up a batch of bacon without the splatter shield? Just be careful not to burn yourself!) If you can't grow a beautiful, thick mustache like Bob, we suggest utilizing the your favorite piece of from this mustache facial hair pack. Tan trousers and black shoes for Bob, and simple jeans and white shoes make up Linda's outfit. For the glasses, we simply sprayed these Deluxe Black Glasses with red paint.
The Kids: DIY Tina, Louise, and Gene Costumes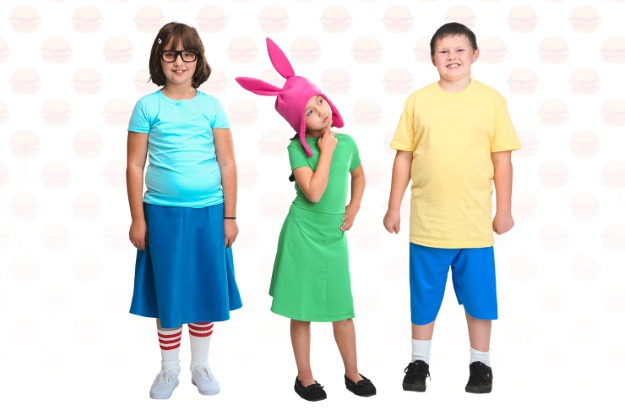 What's an animated situational comedy without some hilarious and precocious Belcher kids to combat the intentions of their parents at every whim? Even with just one of the three Belcher children, Bob's Burgers would be funny; with all three it's downright absurd. Dress up as your favorite of the incorrigible Belcher children with this nifty DIY guide.
Products Used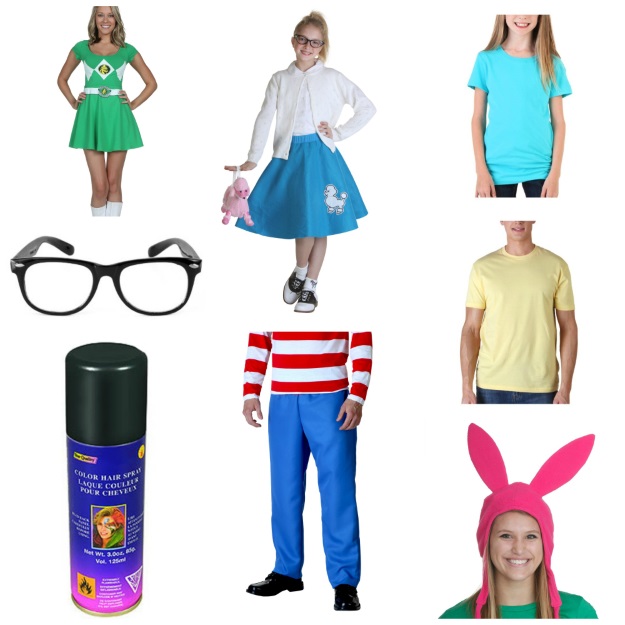 Like their adult DIY counterparts, the looks for the Belcher children are fairly basic, with bright, unadorned colored t-shirts. While the outfits may look simple, the color combinations are so distinct that people will know exactly what your costume is (assuming they are cool and have seen Bob's Burgers).
DIY Tina Belcher Costume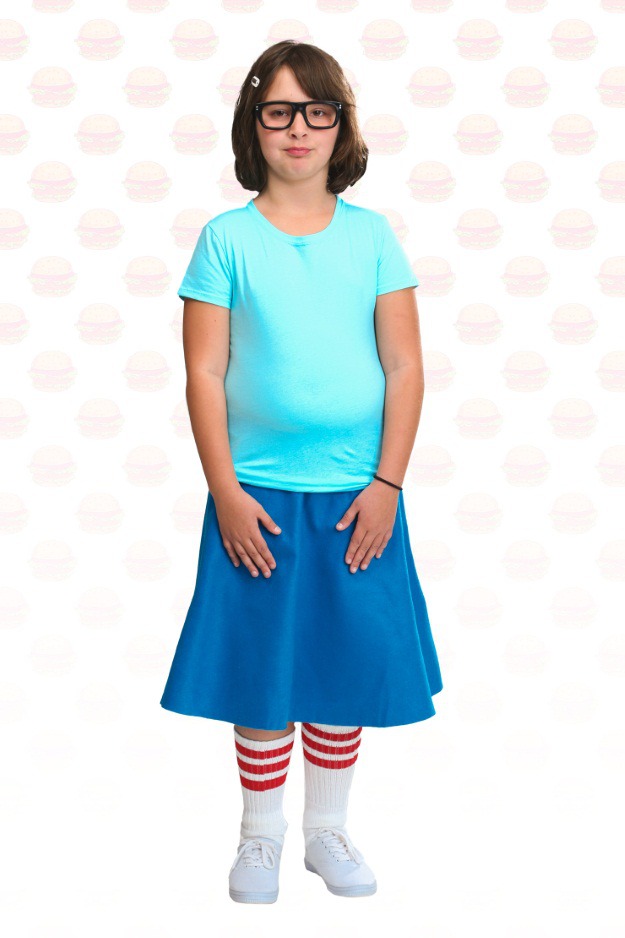 For Tina, we have our model wear the Deluxe Black Glasses with a blue t-shirt and this Child Blue Felt Poodle Skirt turned backwards. Our Tina is wearing white shoes, but if you have some old, black Chuck Taylor's and high white socks lying around, those would be perfect.
DIY Louise Belcher Costume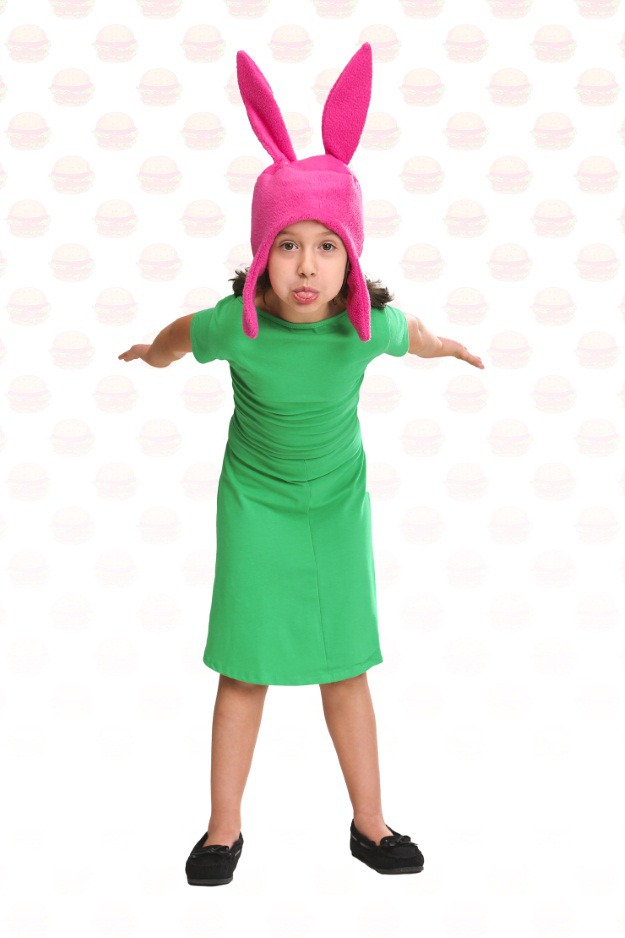 For Louise, we have our model wear this Power Rangers Green Ranger Skater Dress inside out. It turned into the perfect Louise Belcher dress! Then we have, of course, the officially licensed Bob's Burgers Louise Hat. Low-top black slip-on shoes or sneakers would work for footwear. The sass shown in the picture cannot be purchased. Get ready to rock the con in this Louise Belcher cosplay!
DIY Gene Belcher Costume
Gene is the simplest costume of the bunch, and only requires rocking a yellow shirt, blue shorts, and sneakers or flip-flops. Simple attire for a simple boy. For the blue shorts, we shortened these inexpensive Where's Waldo Blue Pants. For both Louise and Gene we used black hair spray to get their hair a darker shade like on the television show. Gene is known for his…esoteric…musical talents, so we gave him a cheap Casio keyboard to jam out to.
Which member of the Belcher family do you most identify with? Really, it's OK to say Tina. We all feel a little like Tina sometimes. If you are a father or mother and you can convince the rest of your family to participate in this costume with you, we would love to see it. We know Cosmopolitan recently deemed the Kardashians the "first family," but we'd throw the Belchers' hat in the ring for that honor. If you want to dress as a giant burger made by Bob Belcher, consider this Adult Cheeseburger Costume. Not a bad idea if you have a sixth wheel friend trying to tag along with your Bob's Burgers DIY.