When you think of professional wrestling, your mind might not automatically turn to hugs and kisses. While the form of "sports entertainment" known as professional wrestling is noted for loud slaps, hard falls, and bulging muscles, it's also about friendship and alliances. Few WWE superstars can make it on their own, they've got to have a partner in their corner who always has their back. And that's not even mentioning the many, many storylines through the years that have revolved around one wrestler stealing another wrestler's wife/girlfriend. Love and hate coexist in a weird space in any given wrestling match or backstage promo. For the pro-wrestling fan in your life, give them the gift of a highly specific WWE Valentine's Day card, featuring their favorite wrestler, past or present.
Male WWE Superstars Valentines
The New Day (Xavier Woods, Big E, and Kofi Kingston)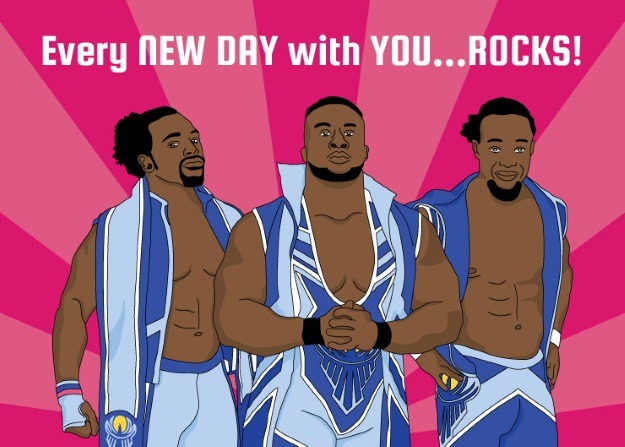 "Every NEW DAY with YOU...ROCKS!"
Roman Reigns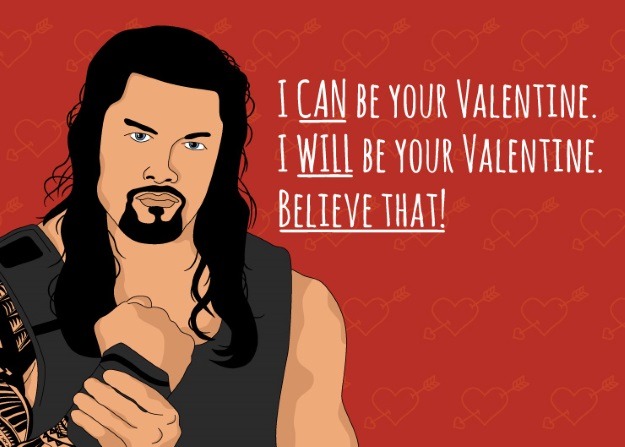 "I CAN be your Valentine. I WILL be your Valentine. BELIEVE THAT!"
Dean Ambrose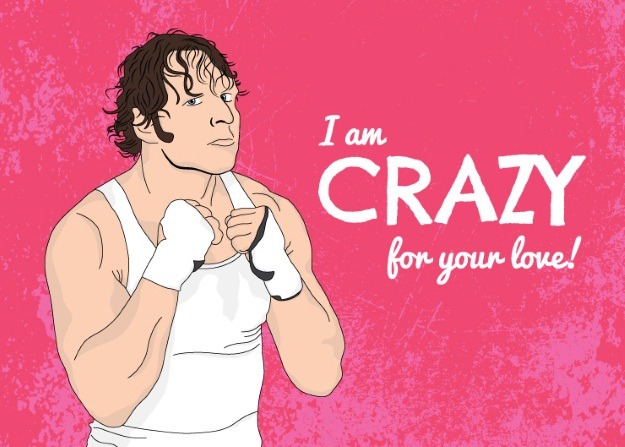 "I am CRAZY for your love!"
Brock Lesnar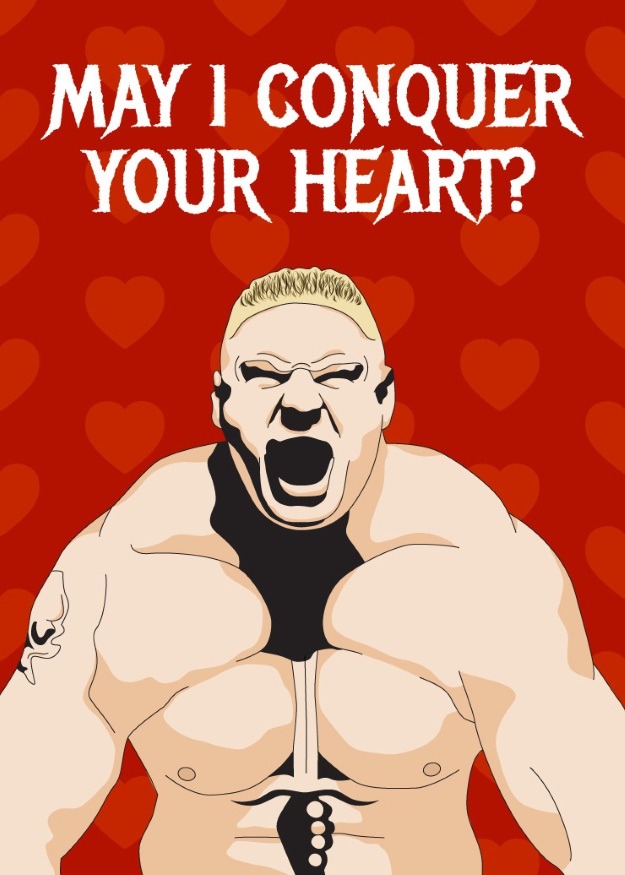 "May I conquer your heart?"
Kevin Owens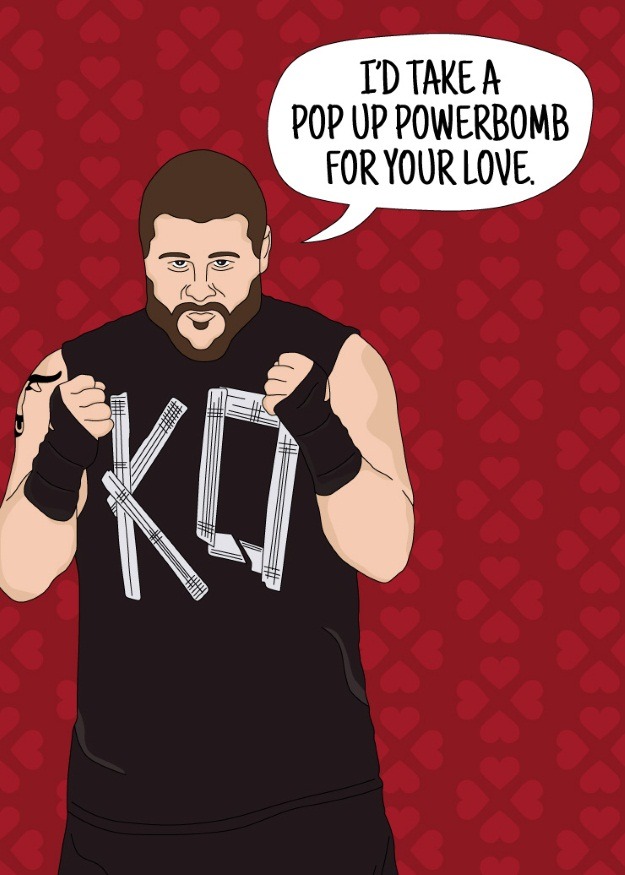 "I'd take a pop up powerbomb for your love."
Stardust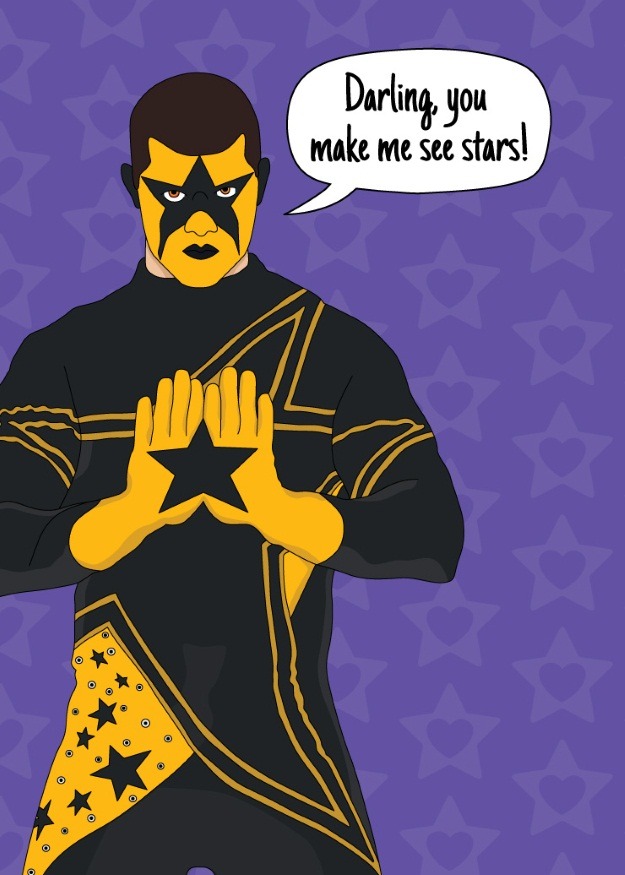 "Darling, you make me see stars!"


Finn Bálor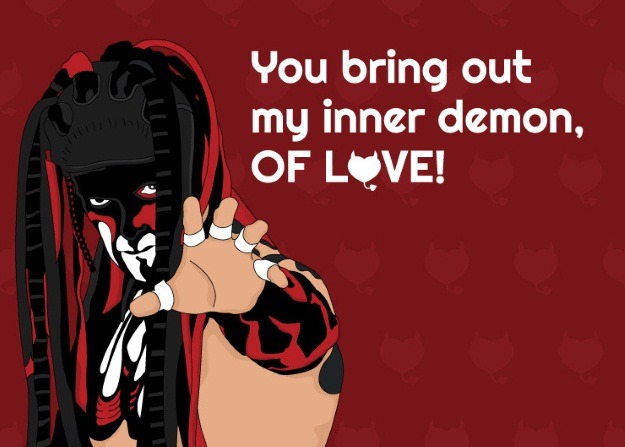 "You bring out my inner demon, OF LOVE!"
Bo Dallas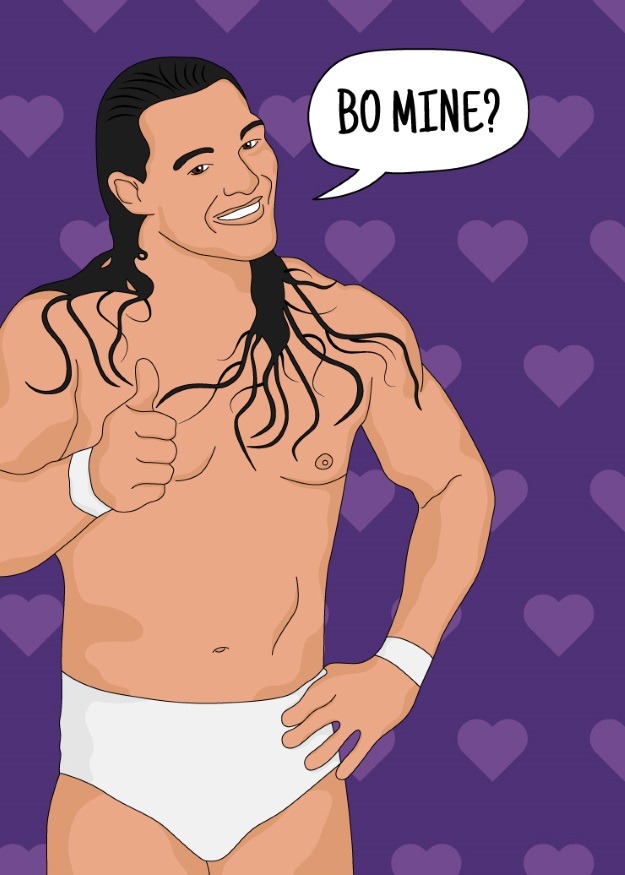 "Bo mine?"
Daniel Bryan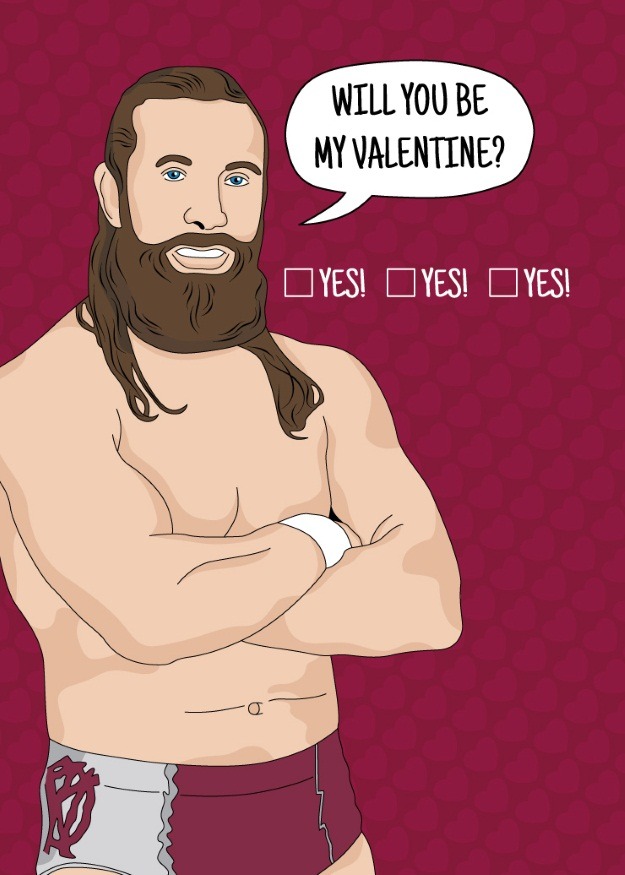 "Will you be my Valentine? Yes! Yes! Yes!"
Shawn Michaels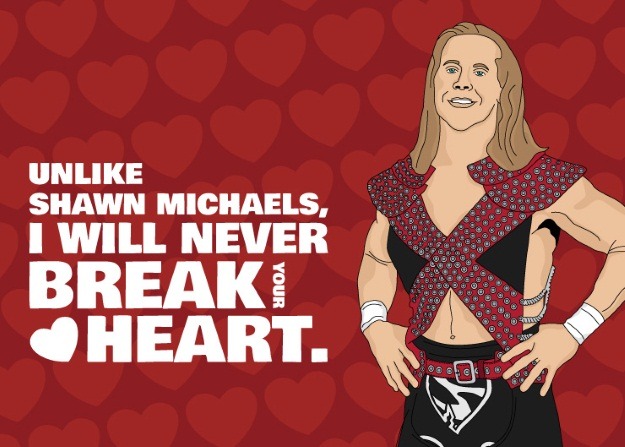 "Unlike Shawn Michaels, I will never break your heart"
Greg Valentine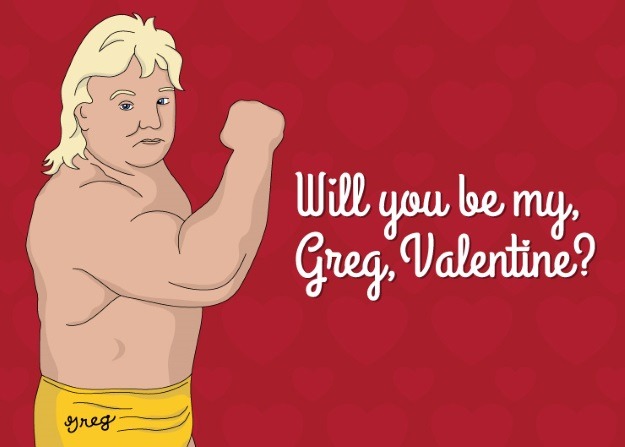 "Will you be my Greg, Valentine?"
"Ravishing" Rick Rude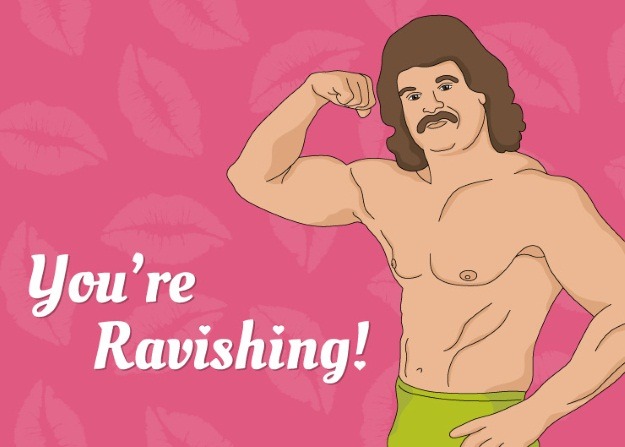 "You're RAVISHING!"


Female WWE Superstars Valentines
Sasha Banks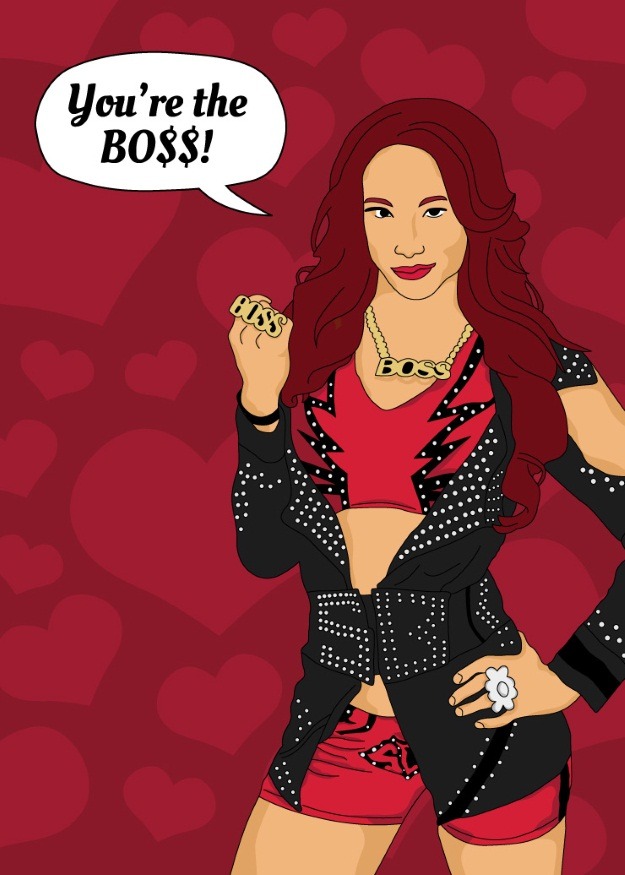 "You're the BO$$!"
Paige

"This is MY HOUSE...but you're invited over anytime, Valentine!"
Bayley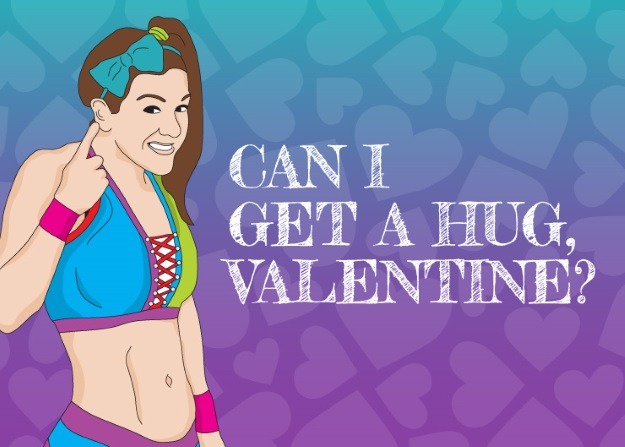 "Can I get a hug, Valentine?"
Printable Valentine's Day Cards
Click the images below to open a printable PDF.
Sheet 1

Sheet 2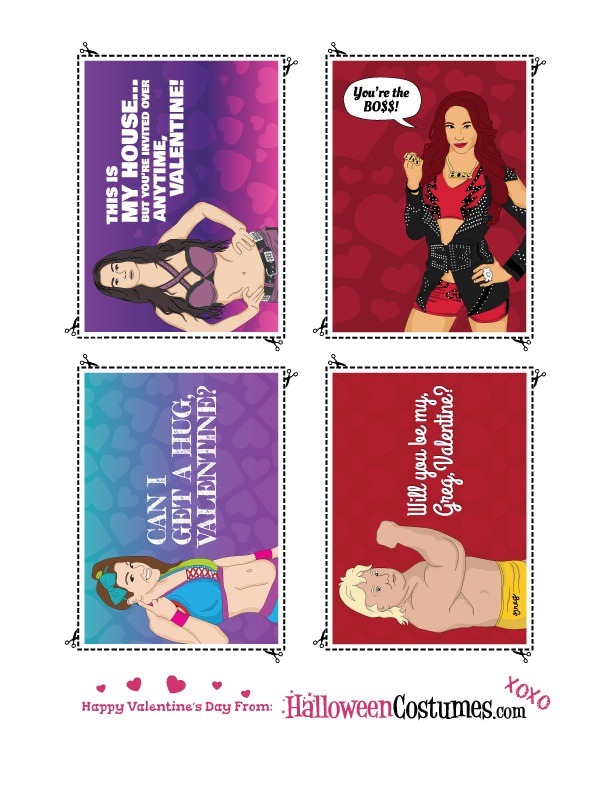 Sheet 3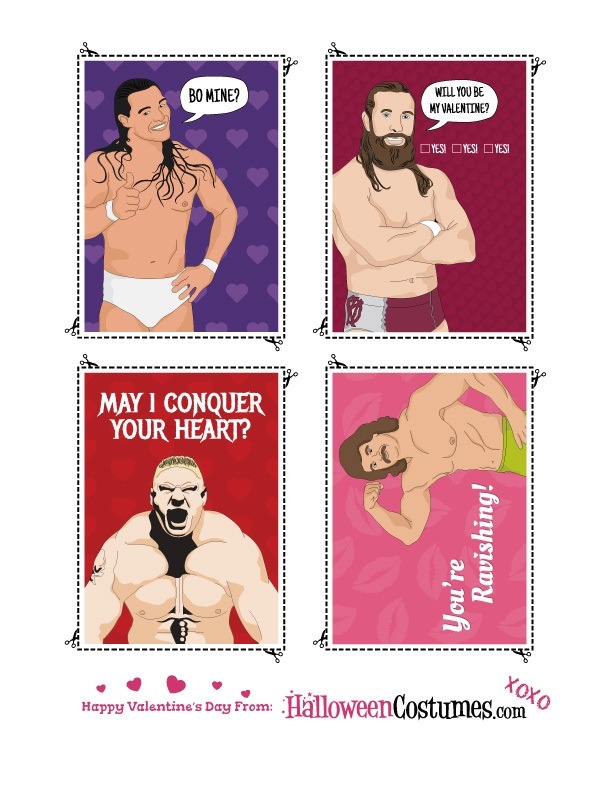 Sheet 4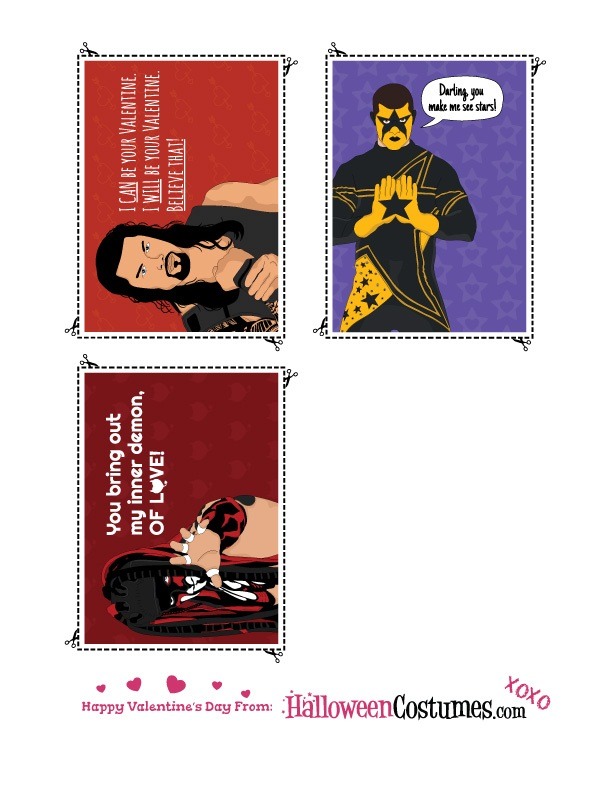 Delivery Tips
Half the fun of Valentine's Day is surprising that special someone with your V-Day card of choice. Take a look below at some of the ways to deliver and display these body slammin' WWE Valentine's Day cards.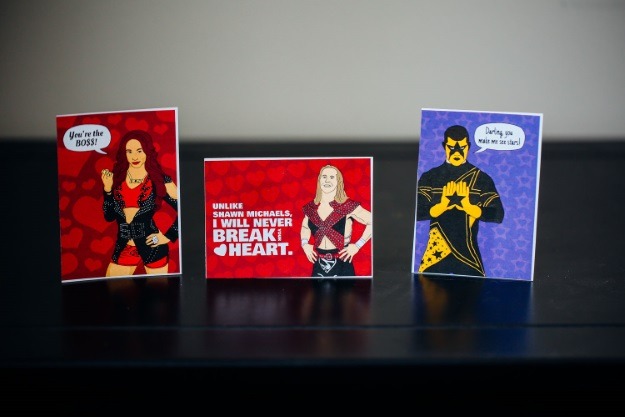 Sasha Banks, the Heartbreak Kid, and Stardust ready to send their love.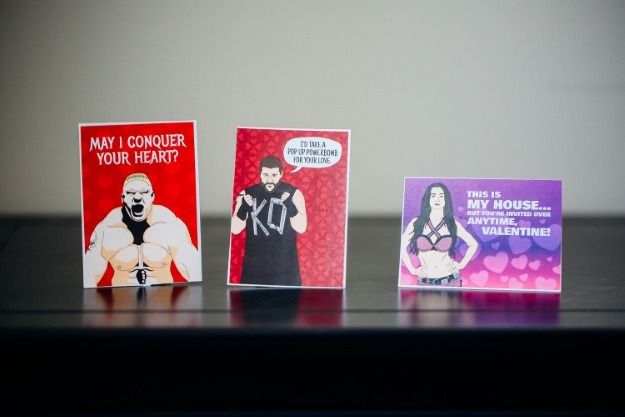 The Beast Incarnate, Kevin Owens, and Paige may have a tough exterior, but also a soft side.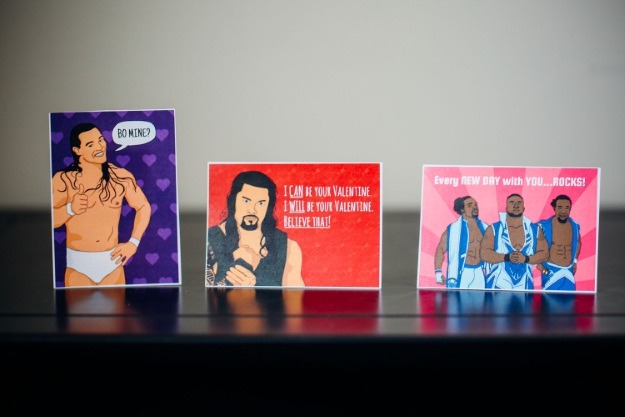 Bo Dallas, Roman Reigns, and The New Day are just what every WWE fan needs, wants, must have, this Valentine's Day!
Ric Flair showing some love around the office, handing out his personal favorite Bo Dallas Valentine's Day card.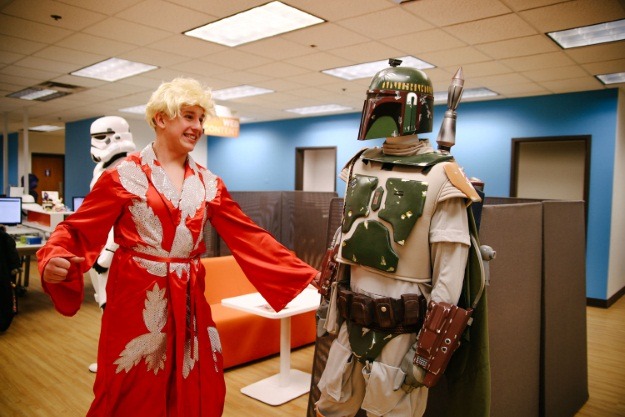 Even the heartless bounty hunter Boba Fett needs to be shown some love this Valentine's Day.


We had a hard time settling on just 15 WWE Valentine's Day cards. There are so many great wrestlers with unique personalities and endlessly quotable slogans. We hope you enjoyed the 15 we came up with, as intentionally corny as many of them are. While we weren't able to sneak in a couple popular and classic wrestlers, such as Ric Flair, John Cena, and The Undertaker, that doesn't mean we've completely forgotten about them! While we may not have clever and beautifually illustrated V-Day cards for these characters, you can still go the extra step and dress up with a Ric Flair costume, deluxe child John Cena Fists costume or women's Ultimate Warrior costume when you hand out one of these printable cards. Let us know which printable WWE Valentine's Day card was your favorite. Were there any obvious LOVE puns that we missed?
Design Credit: Travis Green