Comic-Con is definitely the fashion week of the Halloween costume industry. Classic styles collide with new trends in a chaotic clustrer of costumey goodness. Here are some cosplay highlights from this year's con!
Attendees In Costume
No better place to start than Game of Thrones. A very large gathering of GOT cosplayers gathered outside the convention center for this epic group shot. Even if your favorite character has already been killed on the show, this photo is proof that they can live on through cosplay forever: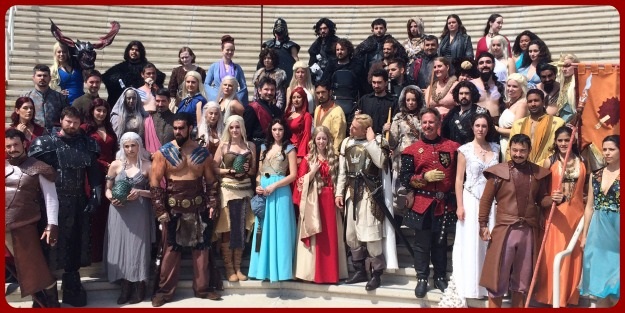 Valar Morgulis... but only until the next Con.
...