---
Filter Powerpuff Girls Costumes by:
---
You can feel like Chemical X has given you all the amazing powers of your favorite characters when you wear a Powerpuff Girls costume this year for Halloween! Choose your favorite of the sisters and take off when you combine a pair of big eye glasses with our Powerpuff Girls dresses. Deck out your kids in these iconic looks or go on an adventure with them because we have Powerpuff Girls costumes adults would love too!
Main Content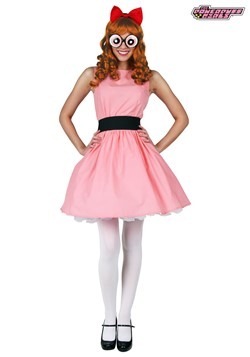 Video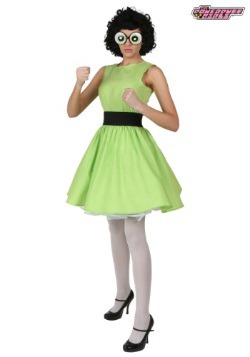 ---
They're brightly colored, well-dressed, and their style is impeccable. They're superpowered and also little girls dealing with life as it comes. The Powerpuff Girls are a classic Cartoon Network show that first showed us the wonderful characters of Blossom, Buttercup, and Bubbles. Now it's your turn to go on some superhero adventures fighting monsters and giants with our selection of Powerpuff Girls costumes! We have all the girls here, making it a fantastic group costume for you and your girlfriends. And if your eyes aren't already huge animated saucers (which they likely aren't) we even got you covered with our glasses. These licensed costumes are sure to make you stand out from the rest this season. Just be sure to check in with Professor Utonium after your night of partying...