Pink Ladies Halloween Costumes
Do you love the '50s? How about peppy music? Well, we have one more question. If you also can't get enough of the pristine color that is pink, we just know that you're going to adore everything about the Pink Ladies of Grease fame! You might be thinking that it is pretty difficult to join a group of school gals, especially since they dwell in a fictional town in the 1950s, but we've got a great option for you!
Maybe you know all about Frenchy, Jan, Marty, and Rizzo from the 1978 movie. Perhaps you're more into the motorcycle scene with Stephanie and her gang from the sequel. You might have even gone back to the beginning with the TV series, Rise of the Pink Ladies. Either way, our collection of Made By Us costumes and accessories are the first step to showing your pink pride and celebrating in singing style!
Pink Ladies Jackets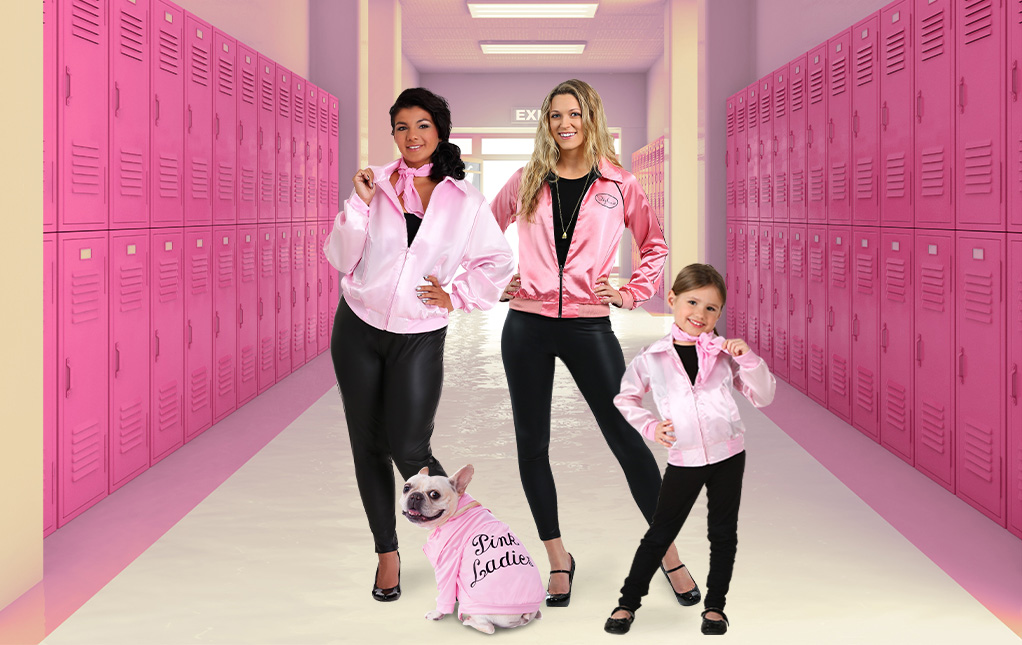 Get ready to join the crew! There are only a few things you need to know before you claim your very own jacket. Act cool. Look cool. Be cool! That's about all there is to it. Now, just by visiting this page, you're already showing that you've got style in spades. While the gals at Rydell High might be pretty restrictive, we have gleaming pink jackets and accessories for everyone! Pick out a Pink Ladies costume in plus size, standard, or kid's to rock the town today!
Pink Ladies Dog Costumes
If you thought that the Pink Ladies were just for human school girls, do we have news for you! Anyone with style and swagger has a chance to join… and that includes your four-legged friends. With a Pink Ladies Pet costume, every member of your family can sing a verse or two. (Even if your pup is more likely to bark for joy as a Pink Pooch!)
Toddler Pink Lady Costumes
Is your little one cute as can be? Well, there is a reason that the expression 'Pretty in Pink' exists! It turns out that when you give your kiddo a Pink Ladies Jacket for infants and toddlers, all that sweet sass can be put to quality photoshoots! Choose whichever character name is right for your tyke or let them start the show on their own!
Pink Ladies Accessories
While most of the characters in Grease are especially eager to find the perfect car to help paint the town red, you might be looking for just the right addition to make your look fierce and flawless. Craft your own unique take on the Pink Ladies look with some of these quality accessories! From shiny baby doll heels that would be ideal for any sock hop to makeup sets ideal for your 1950s face, you are only one click away. Scroll through to see our favorites!
Pink Ladies Wigs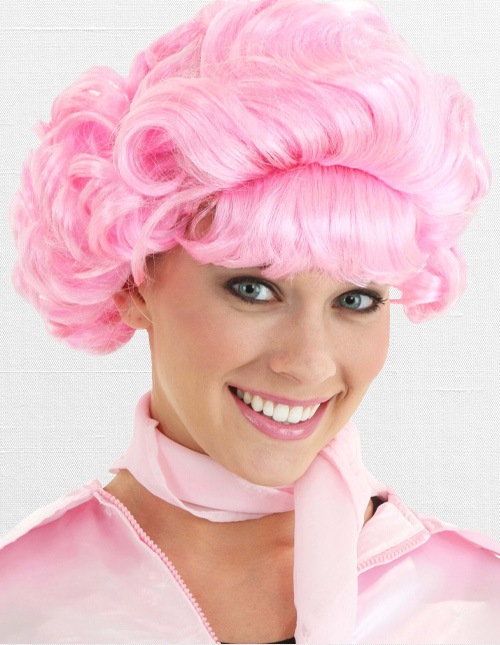 How do you distinguish yourself when you're in a girl gang? Well, there are plenty of ways! Not only are you likely to have a signature song, but you can also pick a wig that really says who you are! Which to pick!? Rizzo's bob or Jan's pigtails? Marty's curls? How about a Frenchy wig for Grease's Beauty School dropout, herself!?
Vintage Cat Eye Glasses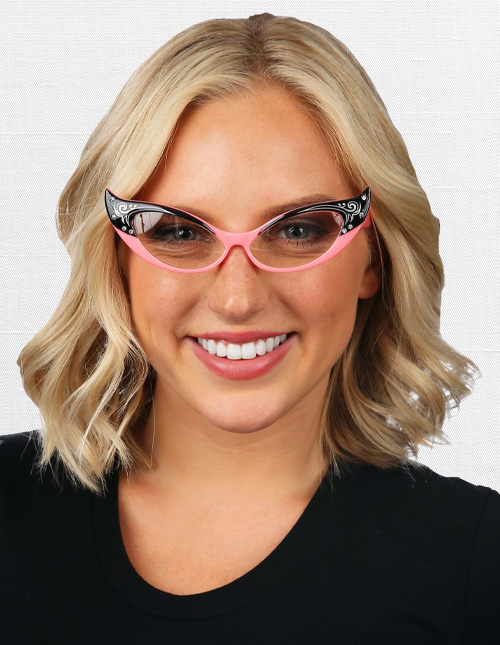 Make sure you see every moment when you frame your costume with a pair of period-appropriate glasses! They aren't there just to make you look clever. Pick a pair of pink frames for a matching look or go for something black or white for extra sass. Either way, a pair of Pink Ladies glasses are a fast way to set yourself apart from the rest of the gals and then you can act out one of your favorite movie scenes, too!
Saddle Shoes for Women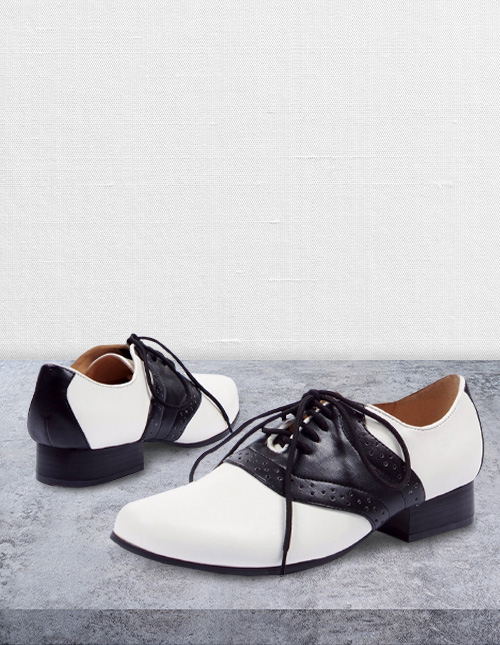 What kind of shoes can you add to your attire to really give you the finishing touches? Well, folks from the '50s sported a pair of saddle shoes pretty often. These white and black, faux leather shoes give you a classy edge with a bit of a heel. Perfect for dancing to any number. Of course, a pair of high heels with a pink insole will have you standing toe to toe with anyone!
Poodle Scarves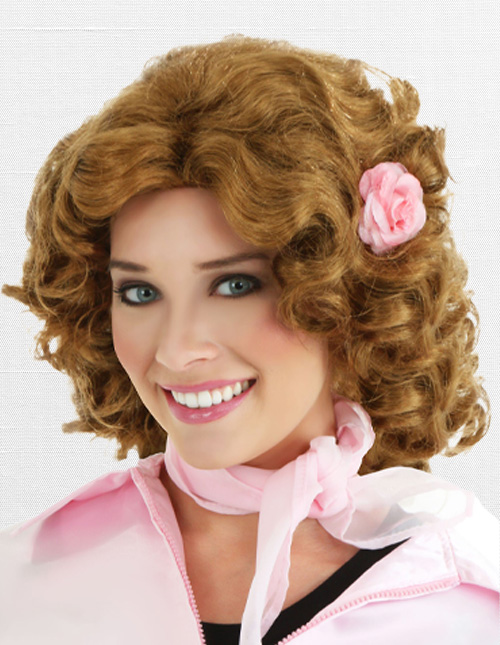 The final touch for an authentic Pink Ladies look is a scarf to add to your jacket. They are only spotted in a few scenes, but they are part of the classic look nevertheless. Choose from pink, white, or black and you're well on your way. Include the iconic poodle mark and even folks from the '50s would think that you belonged! Get your engines set and go with a Pink Ladies scarf!