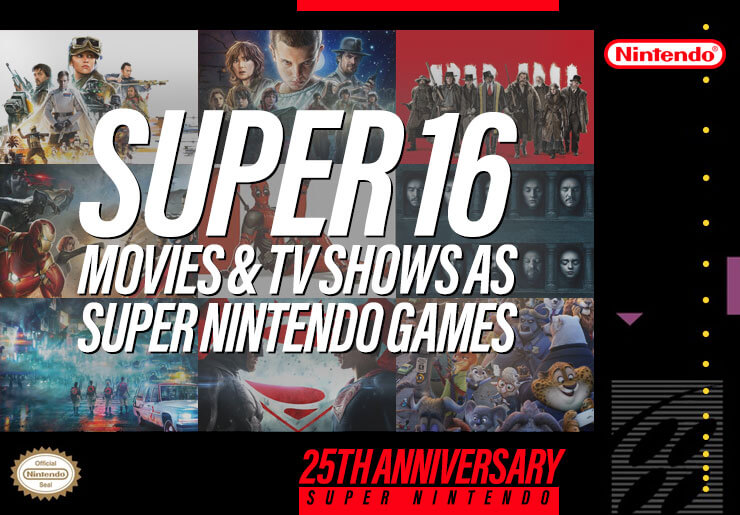 2016 marks the 25th anniversary of the Super Nintendo Entertainment System, which is widely considered one of the best gaming consoles of all time. On this 16-bit system, Nintendo released some of the best games from its biggest franchises like Mario (Super Mario World), Star Fox (Star Fox), and Zelda (The Legend of Zelda: A Link to the Past) to name a few. Many other iconic games from third party companies like Capcom (Street Fighter 2 Turbo, Mega Man X) Konami (Super Castlevania IV).

2016, for better or worse, has also been known for some high profile movies and TV shows being released. Disney has enjoyed a stellar year with films like Finding Dory, Zootopia, and Captain America: Civil War from Marvel with their only misstep being Alice Through the Looking Glass, the underwhelming sequel to 2010's Alice in Wonderland. With Rogue One: A Star Wars Story set to release in December, Disney might end up with the top 5 highest grossing films of the year! Warner Brothers and DC released a couple films, Batman v Superman: Dawn of Justice and Suicide Squad, that performed pretty well at the box office, but were poorly received by critics. In television, Game of Thrones returned for a 6th season which some are considering to be the best yet and Netflix debuted Stranger Things, an 80s-style mystery thriller show that immediately became a cultural phenomenon. In celebrating the 25 year anniversary of the SNES, we created 16 games based on movies and TV shows from 2016 for the 16-bit system. Check out the Super 16 below!
1. Batman v Superman: Dawn of Justice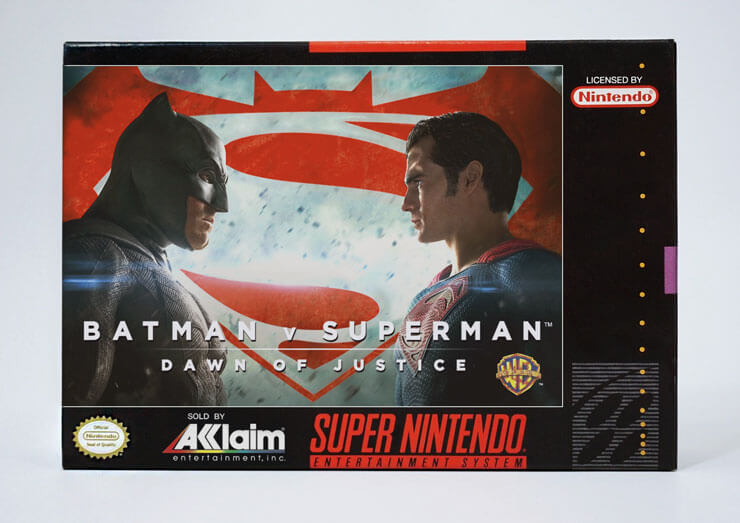 God versus man! Day versus night! Son of Krypton versus Bat of Gotham! Who will win in this battle of good vs….good….vs. evil….vs. monster...then Wonder Woman is there, too. Look, there's A LOT going on in this game, ok?
Embed This Image On Your Site:
2. Rogue One: A Star Wars Story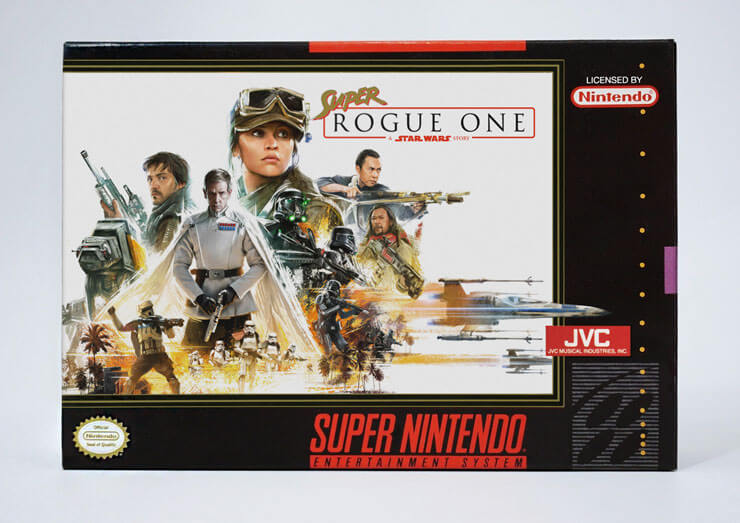 The makers of Super Star Wars are back at it again with the latest entry in the franchise, Super Rogue One. Play as Jyn Erso as you make your way to steal the plans for the Death Star for the Rebel Alliance.
Embed This Image On Your Site:
3. Game of Thrones
You thought he was dead, but Jon Snow is back for Game of Thrones VI and things are getting crazy. This game follows the events from season 6 of Game of Thrones leading up to the epic battle between Snow and Ramsey Bolton. There's even a Hodor bonus game!
Embed This Image On Your Site:
4. Captain America: Civil War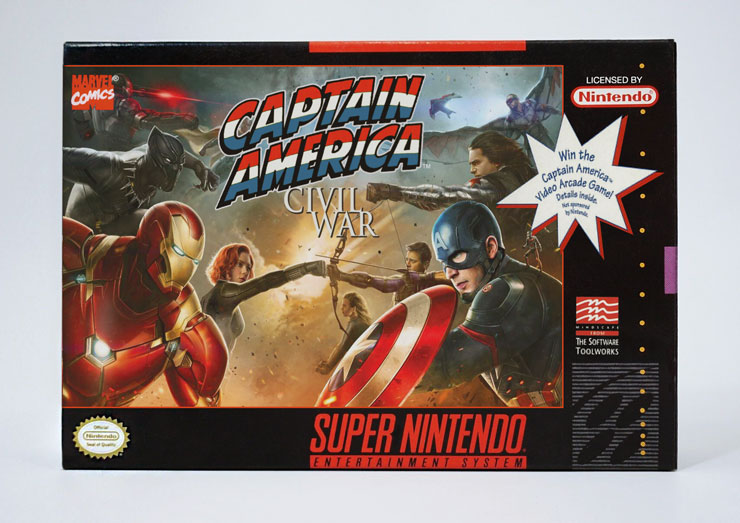 Are you Team Iron Man or Team Cap? In a year in which superheroes are going up against one another, you can now choose a side to fight on in Captain America: Civil War The Game. Beat all the levels to unlock Giant Man!
Embed This Image On Your Site:
5. Ghostbusters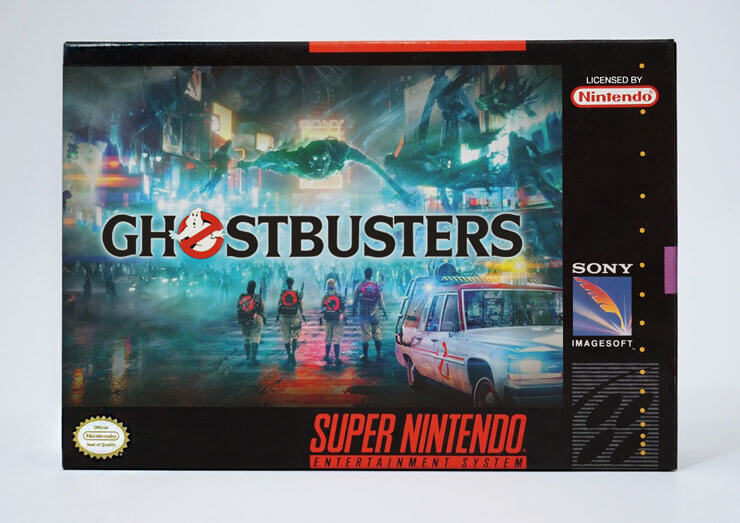 If you're brave enough, answer the call as Abby, Erin, Holtzmann, or Patty to take to the streets, defeat ghosts, and save the city. This game is a lot of fun and we guarantee it won't ruin anybody's childhood.
Embed This Image On Your Site:
6. Stranger Things
Netflix's biggest hit of the year has already had a game created in its honor and inspired some others. However, being that Stranger Things takes place in a world before Super Nintendo, who knows how it will take to get to the fancy technology? Just imagine seeing a 16-bit Demogorgon.
Embed This Image On Your Site:
7. Finding Dory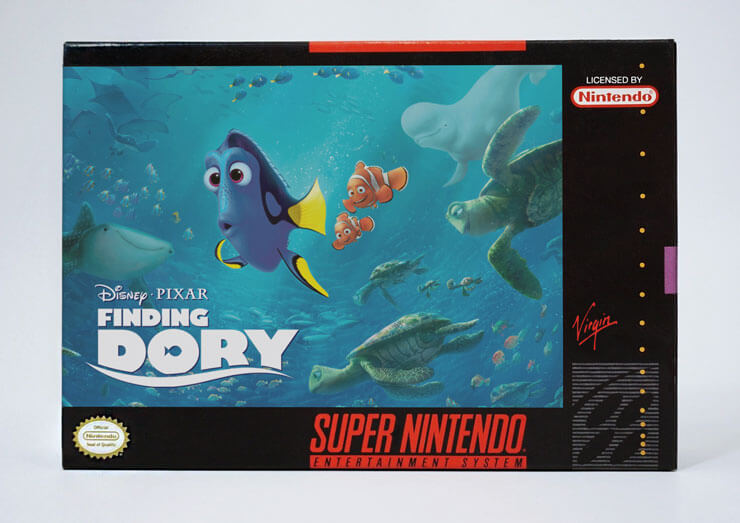 Join Dory and her many friends including Nemo, Marlin, Hank, Destiny, and more in the latest adventure from Disney and Pixar. In this game, you'll make your way through various levels as Dory tries to find her familly and help her friends.

Embed This Image On Your Site:
8.Deadpool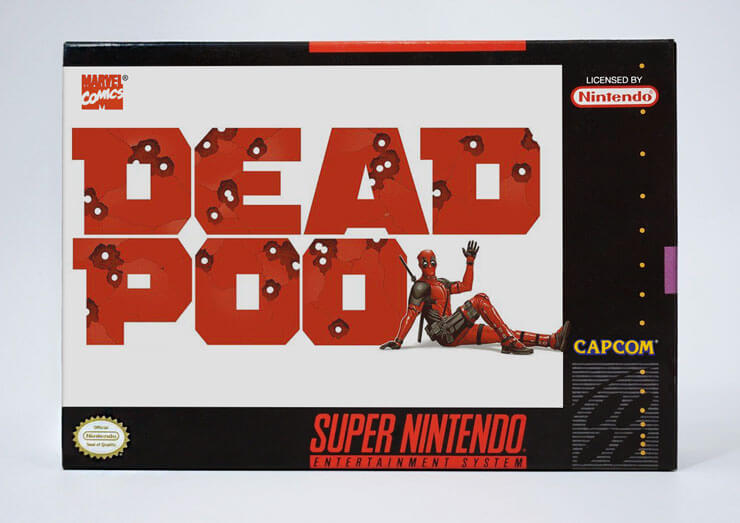 First things first: This game is for mature audiences only. Suit up as the Merc with a Mouth as you beat up bad guys using swords and some painful insults that will leave a tear in their eye. Don't expect any X-Men to show up and help you (the studio can't afford that).
Embed This Image On Your Site:
9.Suicide Squad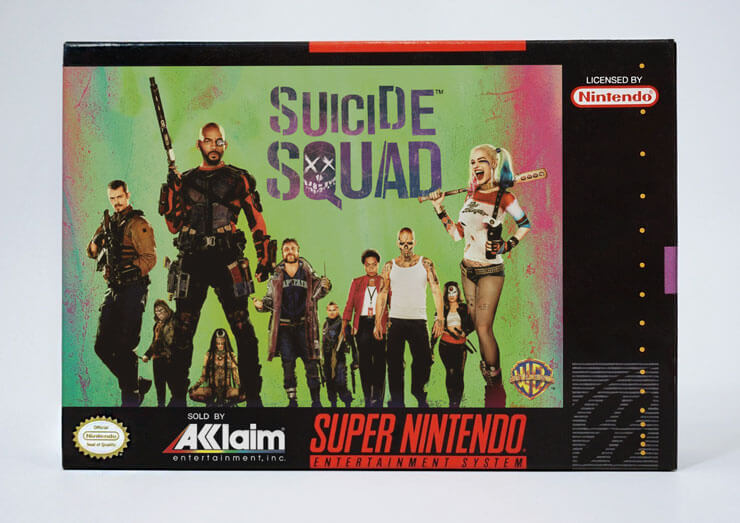 The worst heroes ever are brought together and sent into the city on a mission to...rescue somebody? Or maybe defeat a villain? We're not fully sure what they're actually doing in this game, but the characters sure are cool!

Embed This Image On Your Site:
10. The Jungle Book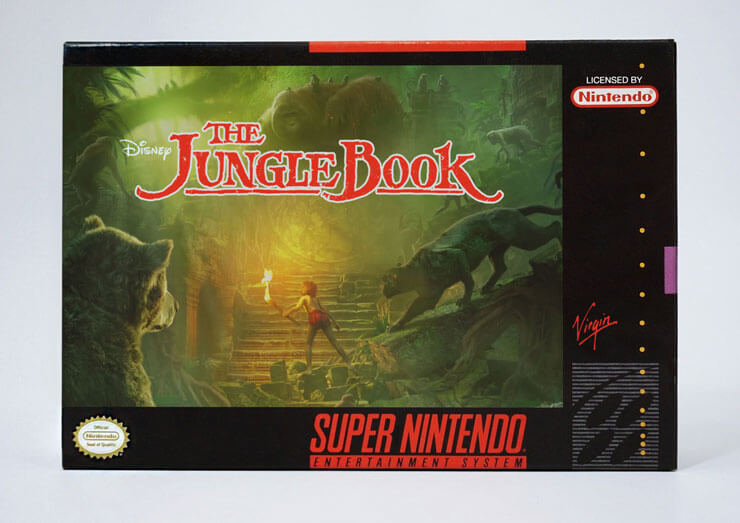 Can you survive in the jungle with just the bare necessities? If you stay out of the way of Shere Khan, you'll have a great time in this fun game. 2016's The Jungle Book also has some of the most breath-taking graphics you'll ever see from a Super Nintendo game.

Embed This Image On Your Site:
11. Zootopia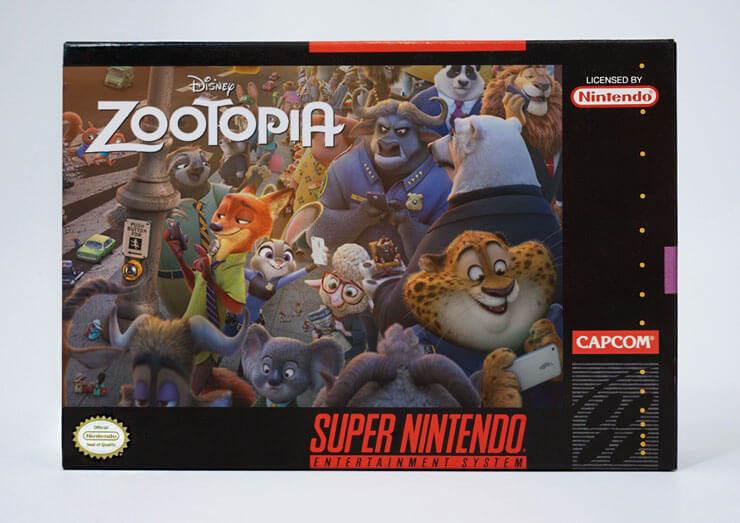 Zootopia is in danger! As Officer Judy Hopps, you'll have to use all your resources to solve the latest crimes being committed in the city. Hopefully, you don't get stuck dealing with all the sloths at the DMV.

Embed This Image On Your Site:
12. Better Call Saul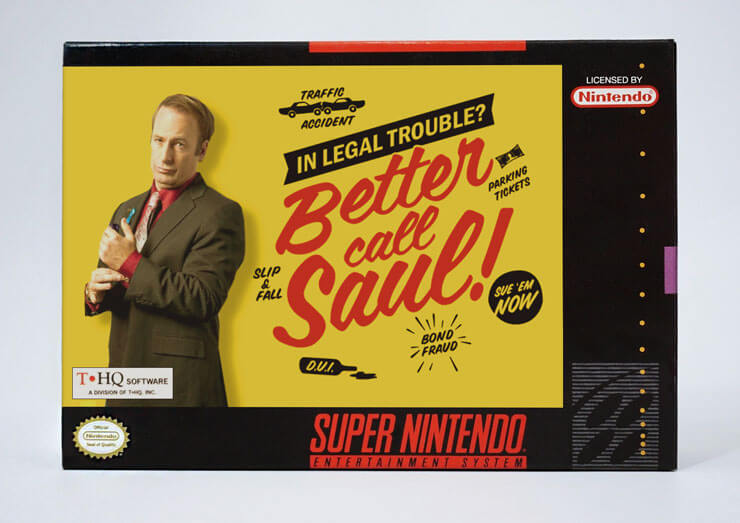 Jimmy McGill is just a small time lawyer trying to make ends meet. Do you think you have what it takes to climb the ladder to become a big time criminal attorney while walking the tight line between bending the rules and breaking the law?
Embed This Image On Your Site:
13. Alice Through the Looking Glass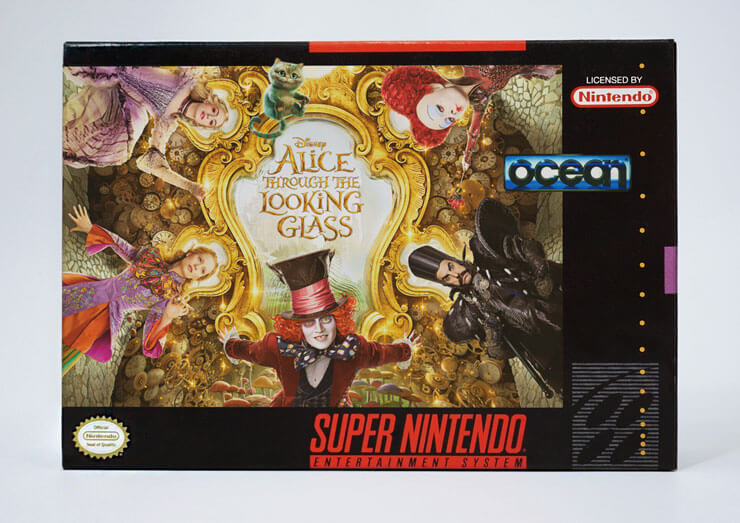 Crawl down the rabbit hole in the follow up to 2010's Alice in Wonderland. Again, Alice will be joined by favorite characters like the Mad Hatter, the Queen of Hearts, and the Cheshire Cat. Really though, this one isn't as good as the first and probably shouldn't have been made.

Embed This Image On Your Site:
14. Daredevil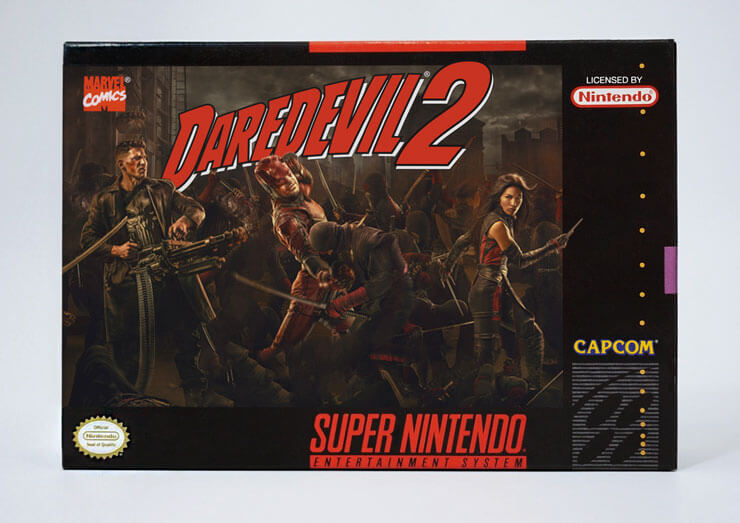 You better believe the Punisher will show up for Daredevil 2, the game inspired by the second season of Netflix's popular series from Marvel. Following the takedown of Wilson Fisk, Matt Murdock has to battle the trained assassins of The Hand.

Embed This Image On Your Site:
15. The Hateful Eight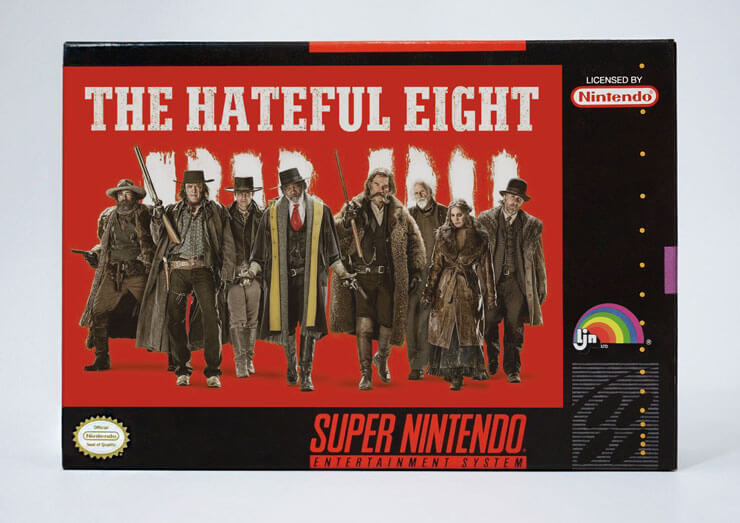 Tensions are high as two bounty hunters, a fugitive, the sherriff, and four others are trapped together in a stagecoach lodge during a terrible blizzard. Will you choose the right character and make it out alive?

Embed This Image On Your Site:
16. Orange is the New Black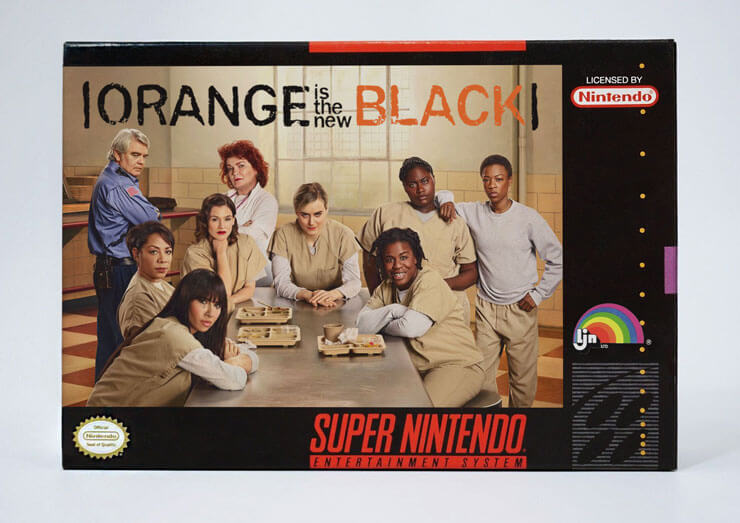 The Orange Is the New Black game is unlike any other in the SNES library. Not only do you get to choose which character you want to play as, but each character has their own story to follow, complete with flashbacks! It's like having 20 games in one!
Embed This Image On Your Site:
What's your favorite movie or TV show so far this year? Which of these games would you be most interested in playing? Leave us a comment and let us know. Even on current systems, these games would be a lot of fun. If any of them have inspired you to look for a Halloween costume, you can check out our collection of TV and movie costumes and dress up as your favorite characters from these titles.

Design Credit: Kate Willaert