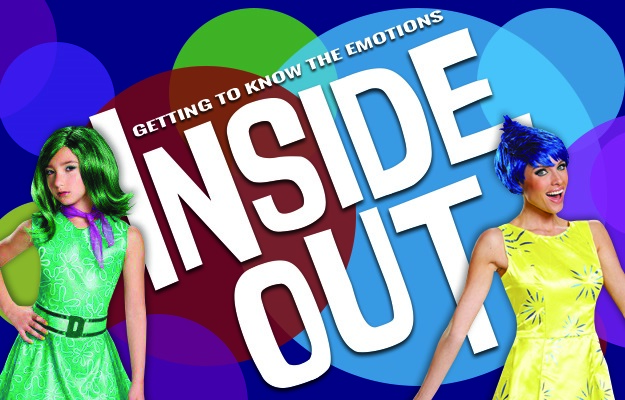 Meet Riley Anderson, the star of Pixar's newest animated film Inside Out. The movie is set to debut on June 19th and it follows the life of a young girl who grew up playing hockey in the Midwest. When her father's job forces the family to relocate to San Francisco, Riley develops a mix of emotions as she adapts to her new lifestyle.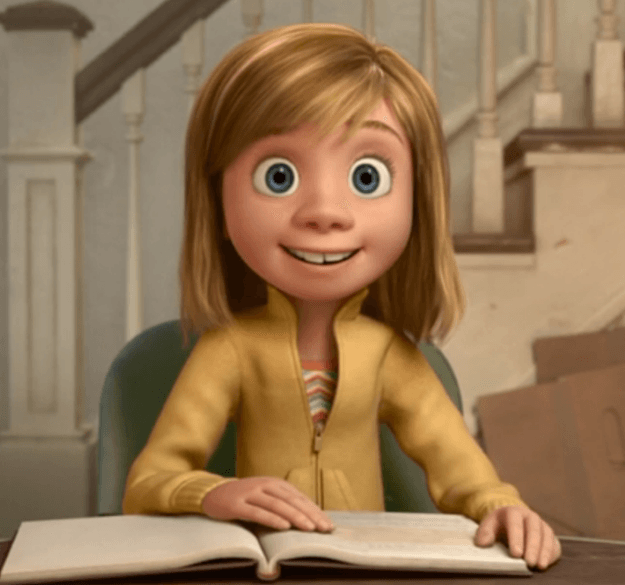 As Riley navigates through a new city, we will get to hear from five main emotions that operate from the control center of her brain. Joy, Sadness, Fear, Anger, and Disgust will battle it out as their conflicting outlooks on all aspects of Riley's life differ greatly. Before we watch Riley's emotions guide her day-to-day decisions on the big screen, let's get to know each of the emotions a little better! (Picking favorites is totally allowed!)
The Emotions of Inside Out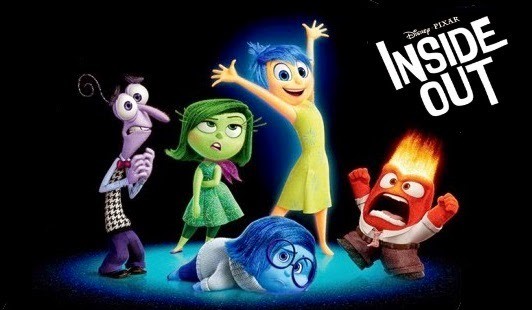 1. Joy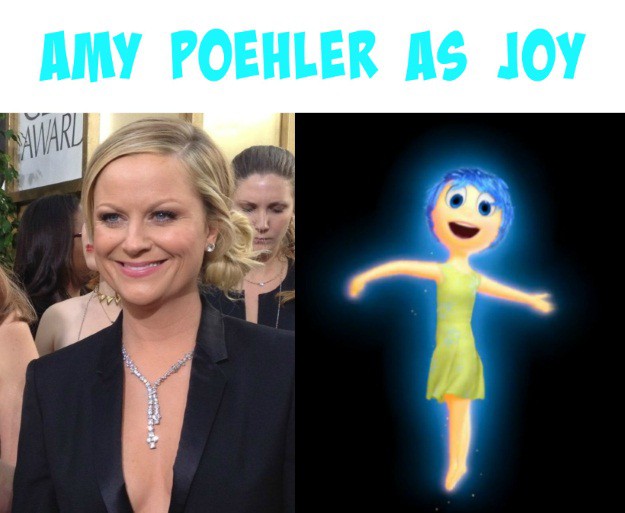 Even in the unhappiest moments, Joy is the positivity in Riley's life. She has an innate ability to find optimism in the worst of situations and seizes all of life's opportunities. Even if Riley is in a pickle, she views it as a small obstacle on the way to something great. Joy is that one happy (annoying?) friend that looks at life as if it were made out of sunshine and rainbows. (And unicorns, definitely unicorns!)
2. Sadness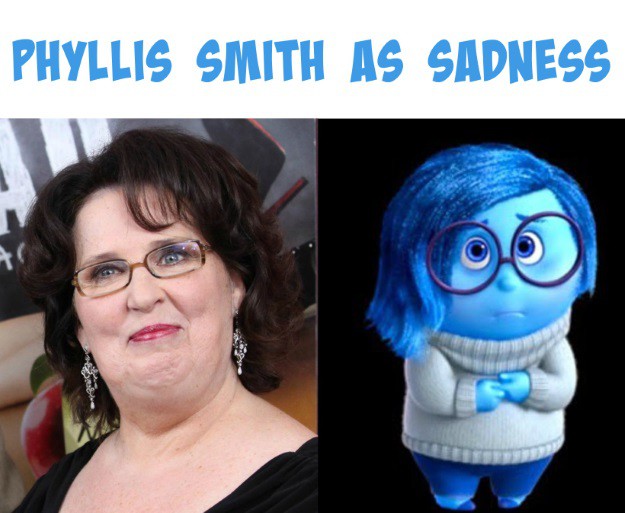 Sadness is blue, literally! She has a hard time finding the positive in a situation and would be referred to by many millennials as a "Debbie Downer." Unlike Joy, she lacks optimism and would just prefer to sit in the corner and cry it out. Often times, Sadness' role is misunderstood by the other emotions, but one thing is for certain: she will still be the source of many laughs throughout the movie.
3. Fear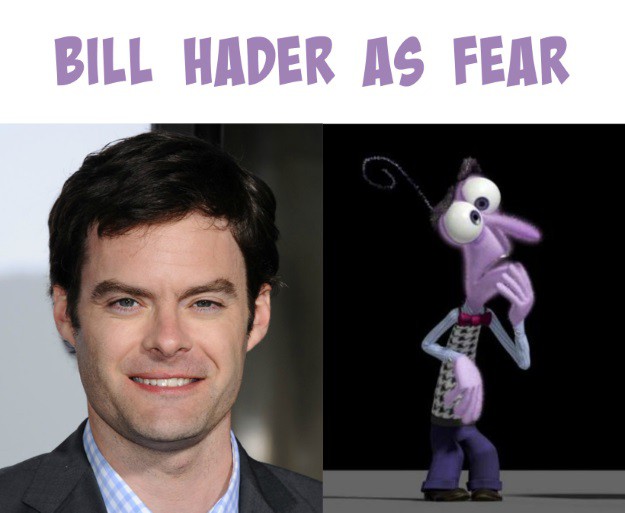 Danger! Everywhere!! ...or so Fear thinks. He is the type that would fear his own reflection. He is Riley's protector and every decision he makes is to ensure her safety. Sure, he may exaggerate the potential for hazards, but he has Riley's best interests at heart. If it were up to Fear, Riley would be sitting on a fluffy pillow in bubble wrap, but Fear is a scaredy-cat like that.
4. Anger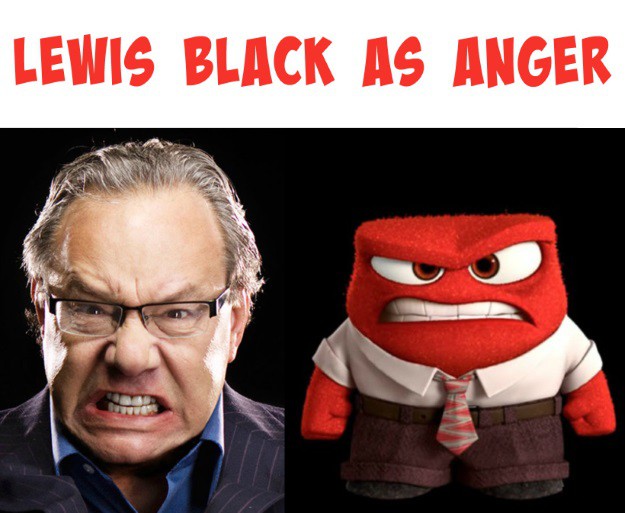 Have you ever gotten so angry that you just want to explode? Riley's Anger is like that all the time, and he could be equated to the likeness of a toddler. His patience level is almost non-existent, he has a tendency to exaggerate, and when something goes amiss, he throws a temper tantrum. Anger is also adamant that Riley is treated fairly at all times and if not, a fiery rage ensues. (Yes, his head actually starts on fire!)
5. Disgust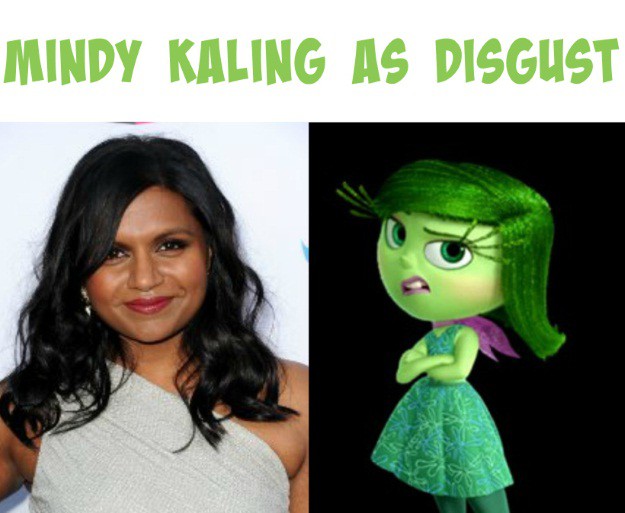 Disgust is a total diva. She has high standards for Riley and often can come off as conceited. Every situation is approached with the utmost precaution and skepticism to protect Riley. Trust is not something Disgust readily gives away; it has to be earned. Although her teenager-esque attitude is irritating to the other emotions, it is backed by the best of intentions for Riley.
Inside Out Costumes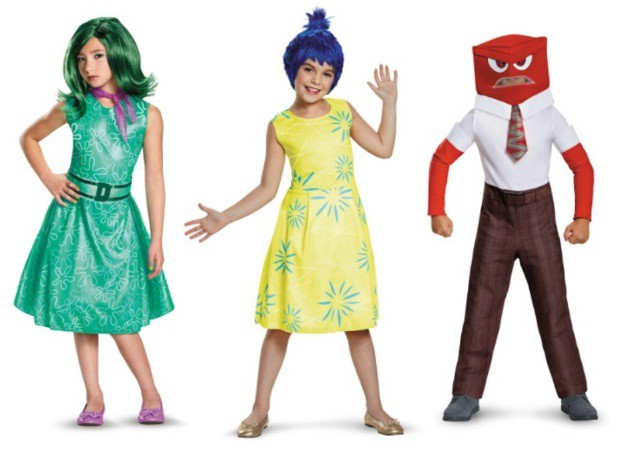 Disgust Costume Joy Costume Anger Costume
Will you be hitting the theaters in a couple of weeks to check out Pixar's newest animated flick? Which character do you think will be your favorite? Let us know in the comments below. Don't forget to check out the new Inside Out Halloween costumes this year for Halloween! Which emotion will you be?