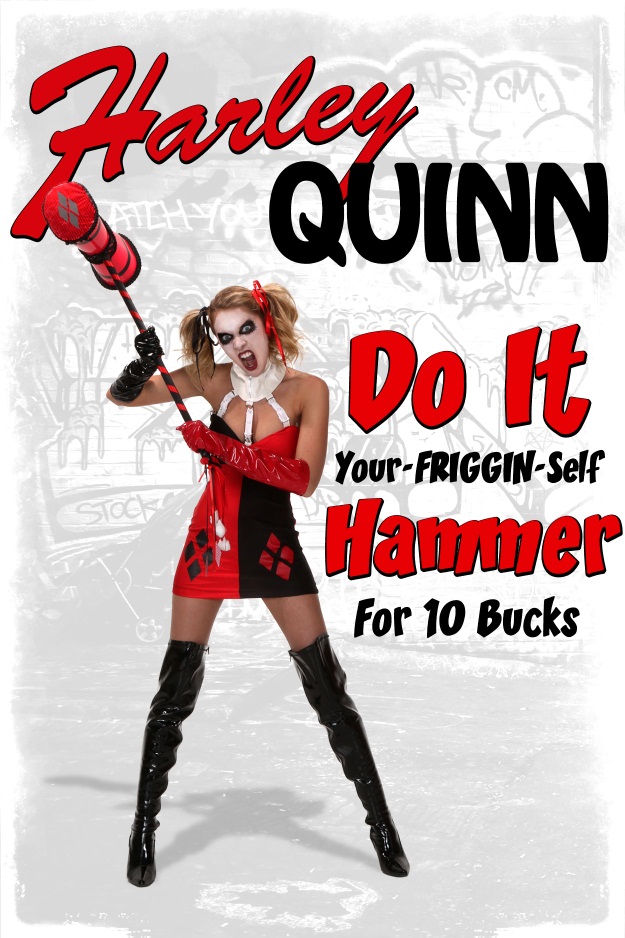 Harley Quinn is the Joker's right-hand woman. A deadly combination of intelligence, beauty, athleticism, and psychosis, Harley has been devoted to the Joker - her "puddin"- since the early '90s. Since her inception, she has become one of the most popular of Batman's extensive gallery of rogues, and is even the title character in her OWN comic! If you're thinking of dressing as Harley this Halloween, here are some helpful character tips, costume options, and a DIY Hammer tutorial to take your Harley Quinn cosplay to the next level!
Harley Quinn: From 2D to 3D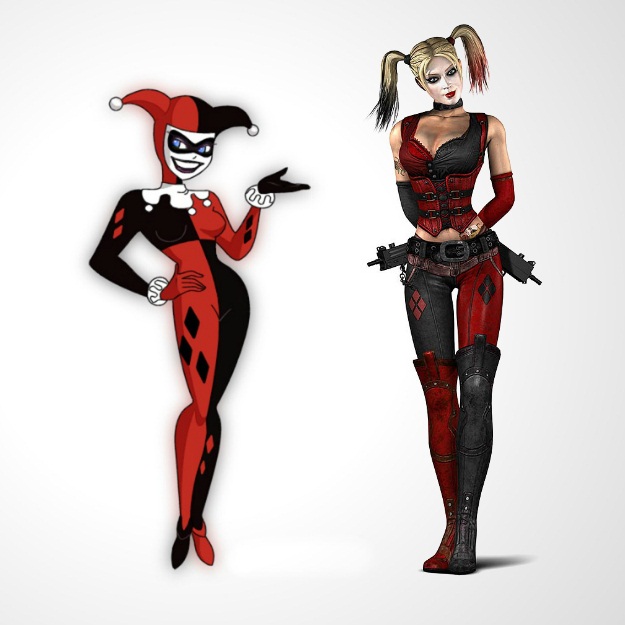 Left: Harley in her original appearance in Batman: The Animated Series [Source]
Right: Harley from the Arkham video game series [Source]
Where did she come from?
If you're looking to cosplay Harley Quinn, it's helpful to know a little bit about her origins. Like so many of the comic book characters in the DC universe, Harley has multiple origin stories. Unlike many characters, however, her first appearance was not in the pages of a comic book. Quinn first appeared in Batman: The Animated Series, as a way to add some variety to the Joker's frequent appearances. She was meant to be the animated version of a walk-on role but she was so popular with fans that she eventually became a regular facet in the series. Her popularity continued to grow to the point that she was eventually written into the comic book universe, and since then she has added live-action shows and video games to her repertoire.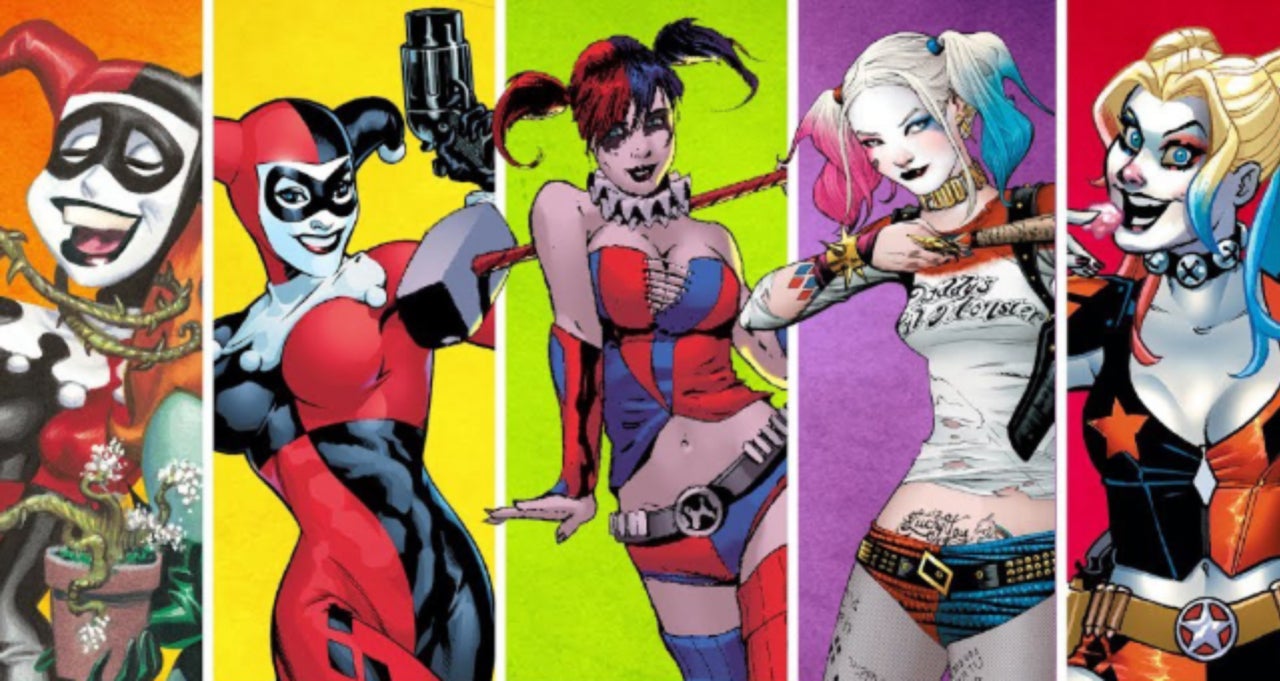 Harley Quinn Cosplay Idea Sources [Source]
Where did her name come from?
Quinn's origin begins with the story of Dr. Harleen Quinzel, a psychiatrist at Arkham Asylum responsible for treating The Joker. Eventually, she fell in love with him and helped him escape the asylum! The Joker then dubbed her Harley Quinn, and the rest, as they say, is history.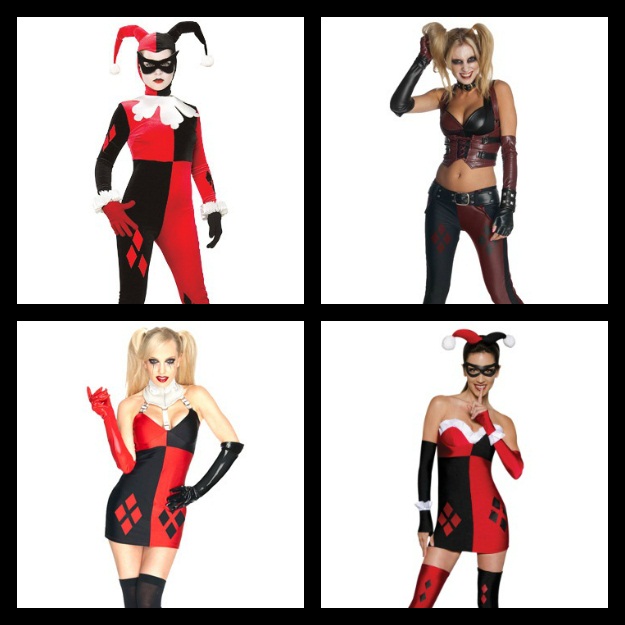 Harley's look has had many variations over the years, so there are lots of costume options.
Which is your favorite?
Harley Quinn Jumpsuit Harley Quinn Arkham City Costume Set
Sexy DC Comics Villain Costume Plus Size Harley Quinn Dress
DIY Mallet of Mayhem
More recently Harley has taken to using a blunt object as her weapons of choice. Outlined here is a quick guide for putting together your own flamboyant weapon of mayhem, a perfectly oversized mallet to compliment your Harley cosplay foray.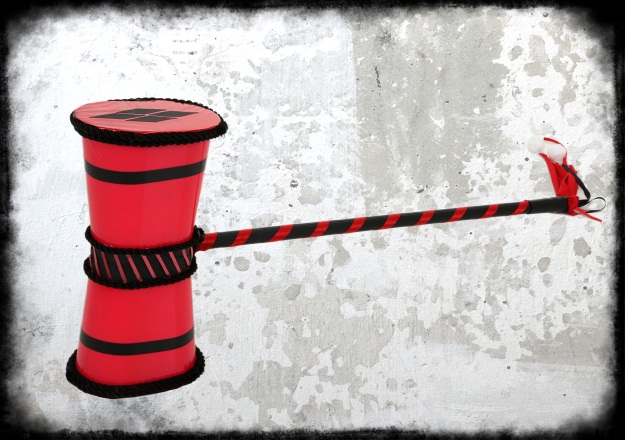 Supplies Needed
Broom Handle
2 Small Plastic Trash Cans
Red Ribbon
Red Wrapping Paper
Decorative Cord
Electric Tape/Gaffers Tape
The Assembly
Attach the trash cans together at the bottom by cutting the bottom out of one of the cans and sliding the other into it.
Cut another hole large enough for the Broom Handle, and thread it through. Secure with tape/ribbon.
Seal the open ends of the trash cans with wrapping paper.
Hide visible seams with decorative cord.
Decorate as you see fit! Add ribbons, Joker playing cards, tassels, or Quinn's Four-Diamond symbol!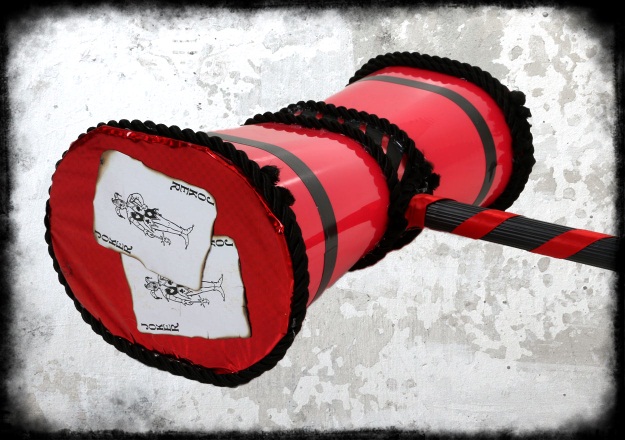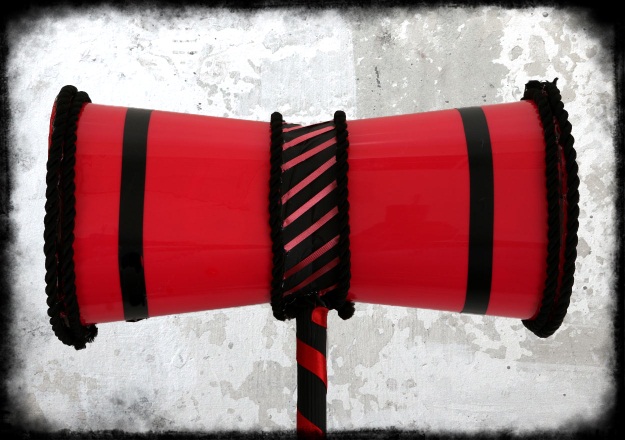 The Finished Look
Combine your favorite Harley Quinn costume with your newly minted Mallet of Mayhem and an excess of white face makeup to get a perfectly psycho Harley Quinn cosplay look!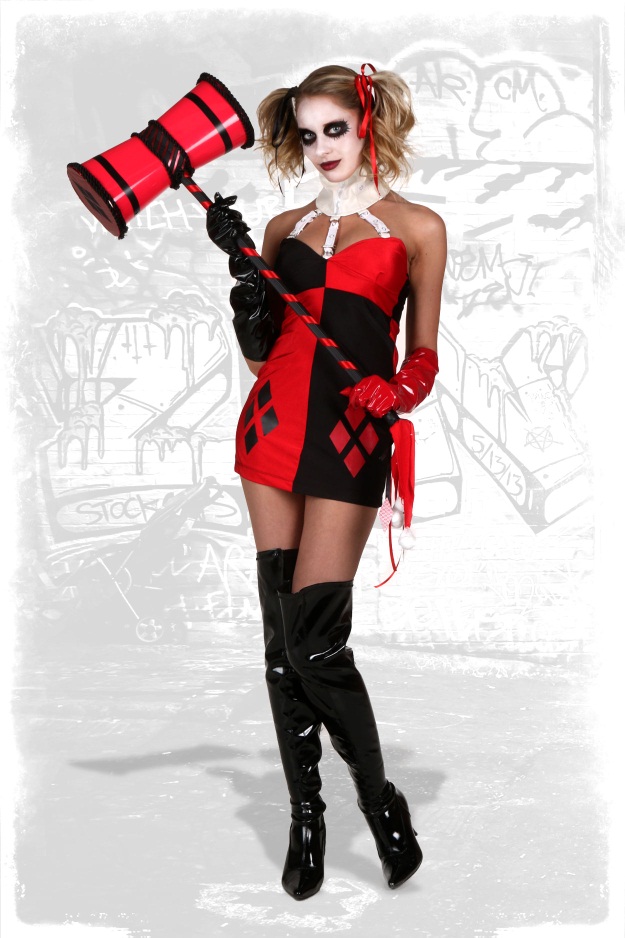 We added patent leather Boots to help this costume knock you out: POW right in the kisser!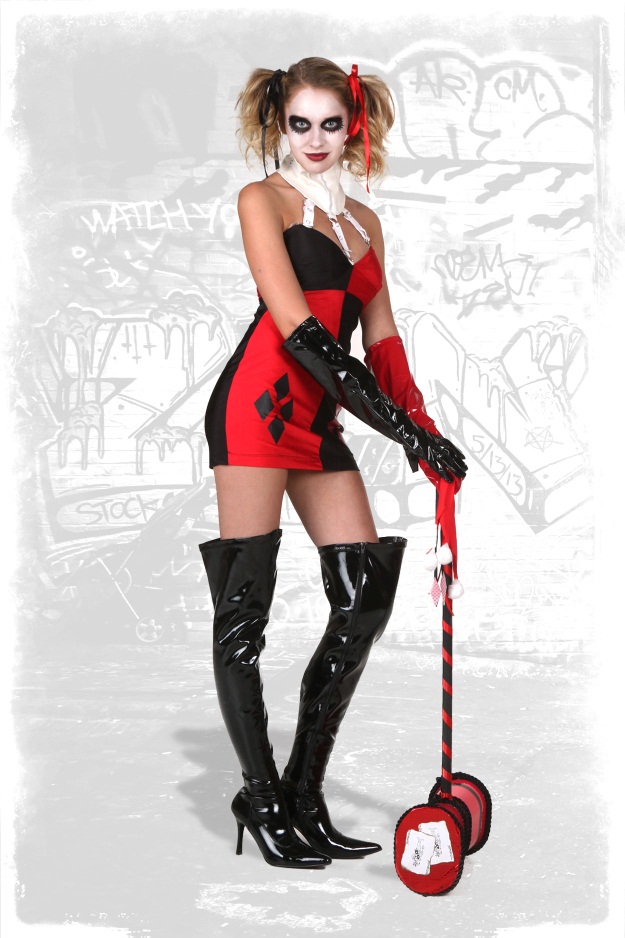 Who knew that psychopaths could be so darn adorable? Don't quote us on that one...


Recently in "The New 52," Harley Quinn has been recruited as a member of The Suicide Squad, a black-ops organization made up captured criminals. Make this a group costume by recruiting other Suicide Squad villains, or shop all the costumes from the Batman-verse to fill out your Halloween pack!