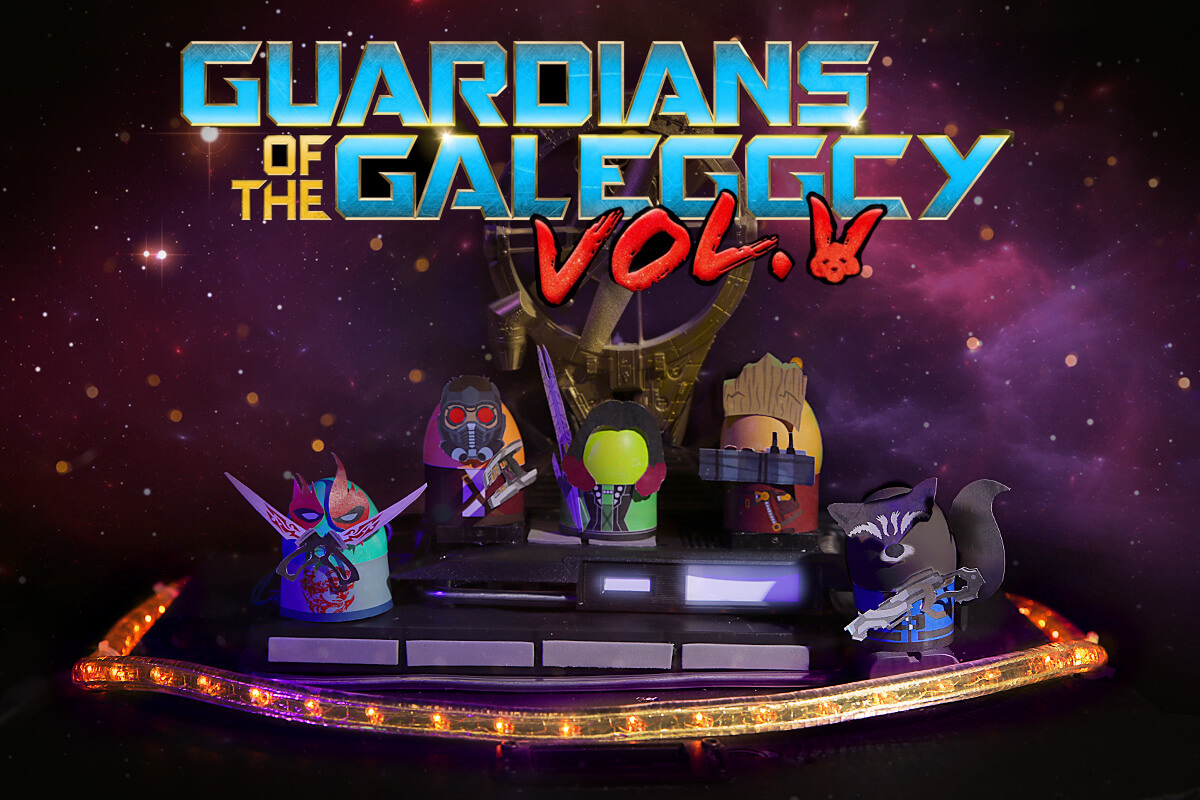 What's crackin' readers? Easter is around the corner and we are less than a month away from Guardians of the Galaxy Vol. 2 to grace our presence in theaters and more than likely get some sweet throwback music stuck in our heads for the summer. The latest movie, which is the fifteenth installment in the Marvel Cinematic Universe, will feature the return of our favorite heroes along with other familiar faces in different roles, and even some new friends and foes as well.
We're so egg-cited for the new movie that we couldn't help but create some fun Easter egg costumes featuring characters from Marvel's favorite group of misfits. Check them out below!
Download the Guardians of the Galaxy Easter Egg Costume Printables
The Guardians of the Galaxy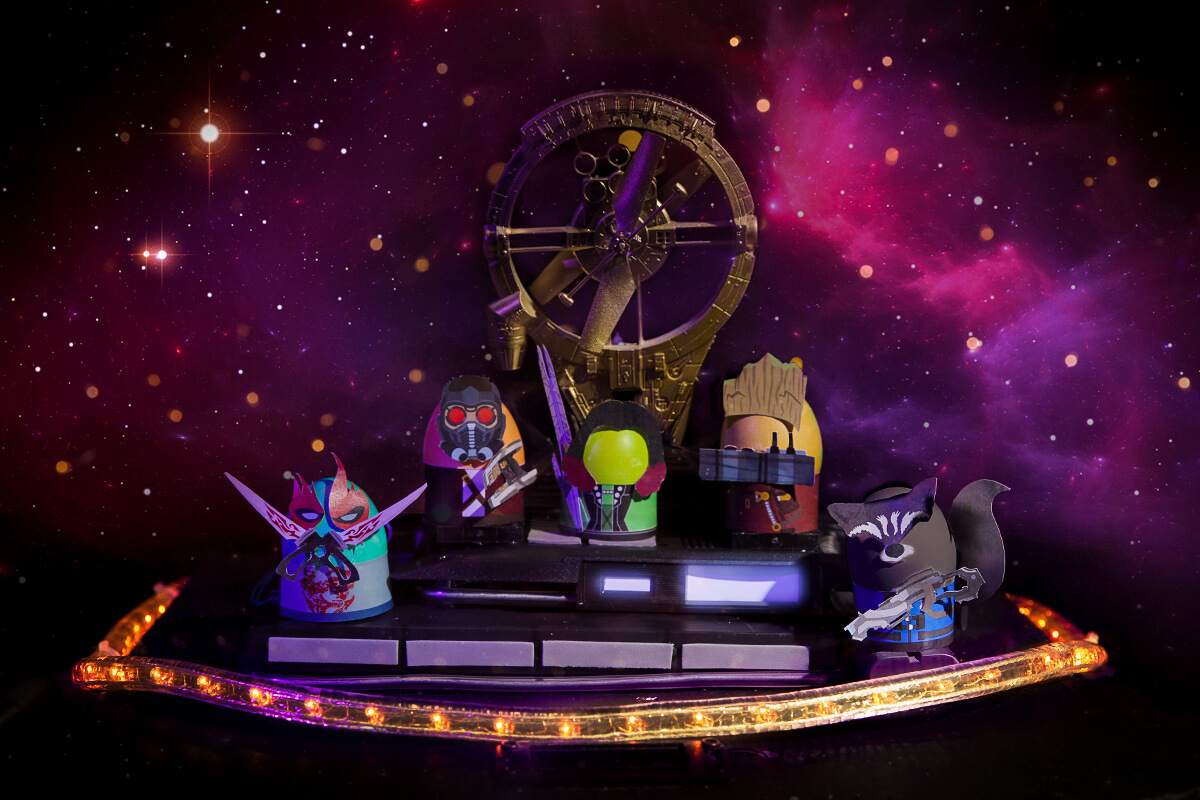 "So, we're saving the galaxy again?"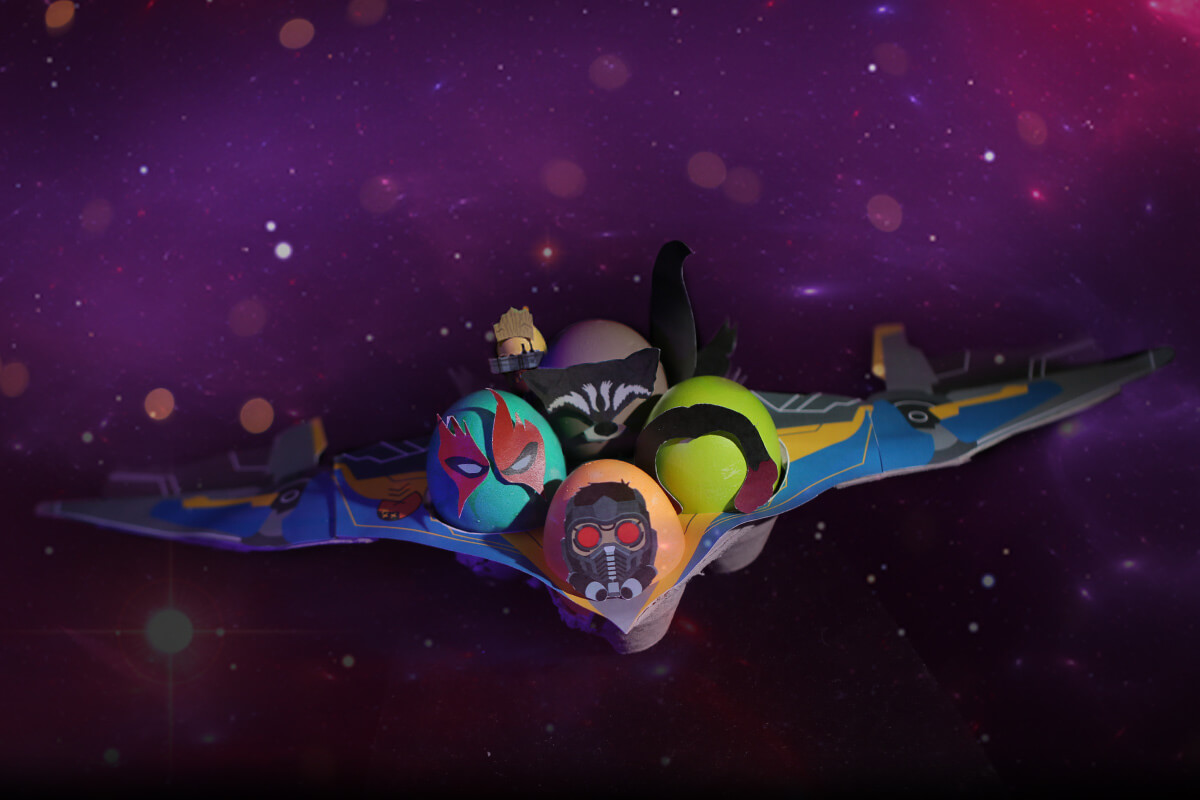 "Groot, put your seatbelt on!"
Star Lord Egg Costume Printable - Download Gamora Egg Costume Printable - Download
Rocket Raccoon Egg Costume Printable - Download Groot Egg Costume Printable - Download
Drax Egg Costume Printable - Download Milano Egg Holder Printable - Download
It took awhile for Star Lord, Gamora, Rocket, Groot, and Drax to come together as a team initially, but now they're back and ready to save the galaxy once again! What kind of shenanigans will they get into while on this adventure? We're not quite sure, but it sure looks like we'll be seeing plenty more of the fun dynamic between each of them. You can make the whole team of Guardians as eggs and even Star Lord's ship, the Milano, if you want something egg-xtra to hold them in!
Yondu, Taserface, Nebula, and Mantis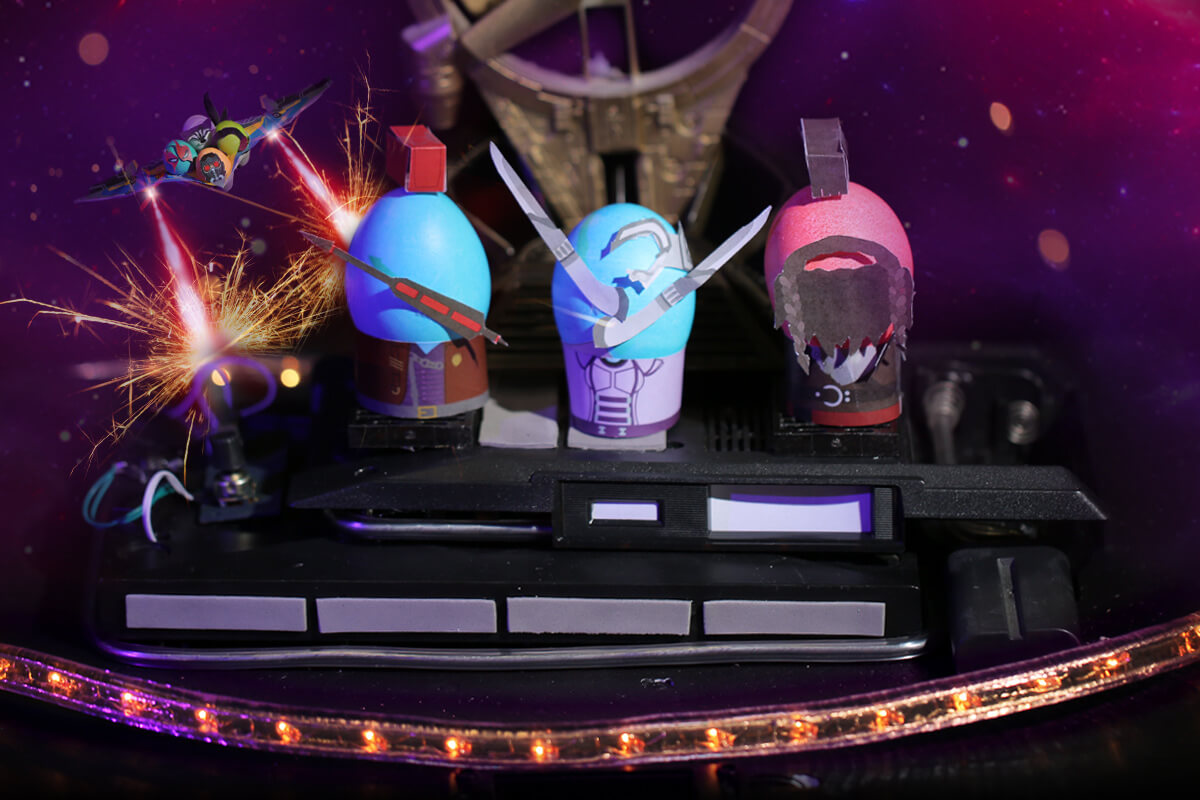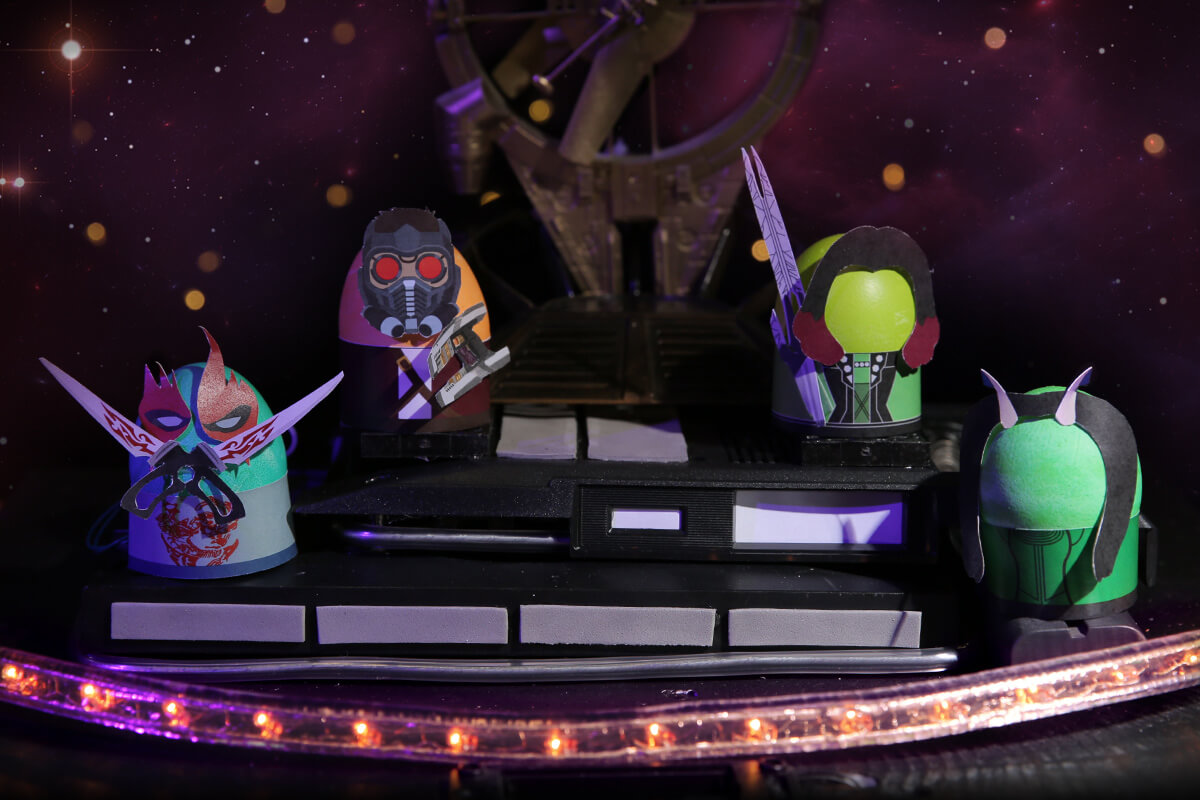 "You feel...love!"
Yondu Egg Costume Printable - Download Nebula Egg Costume Printable - Download
Taserface Egg Costume Printable - Download Mantis Egg Costume Printable - Download
Yondu and Nebula aren't new faces, in particular, but it appears they're now on the Guardians' side this time around (maybe not the whole time). Yondu, however, seems to be facing mutiny from his fellow Ravagers, led by newcomer Taserface (who is as ugly as his name makes him sound). The team is also joined by Mantis, who we don't get to see much of, but she does reveal Star Lord's "deepest, darkest secret" in one of the trailers.
The Villain: Ayesha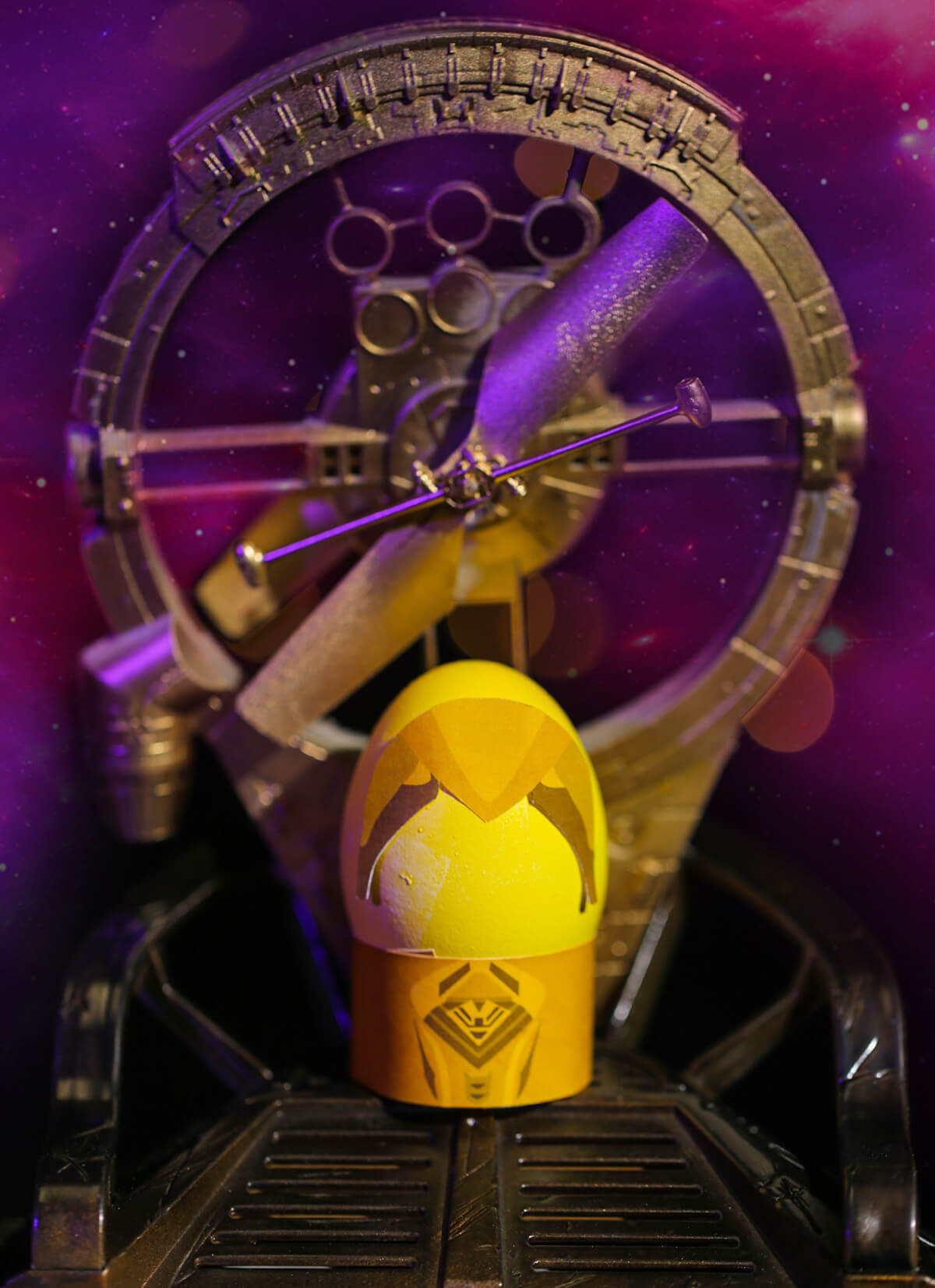 "Just who do you think you are?"
Ayesha Egg Costume Printable - Download
Being that Ronan the Accuser was vanquished in the first film and Thanos is shaping up to be the big bad in next year's Avengers: Infinity War, Guardians looks to feature a brand new villain in Ayesha. Ayesha is the High Priestess of a colony known as the Sovereign and we don't know much about her aside from the fact that the wants to destroy the Guardians. Oh, she's also really, really gold.
Download them All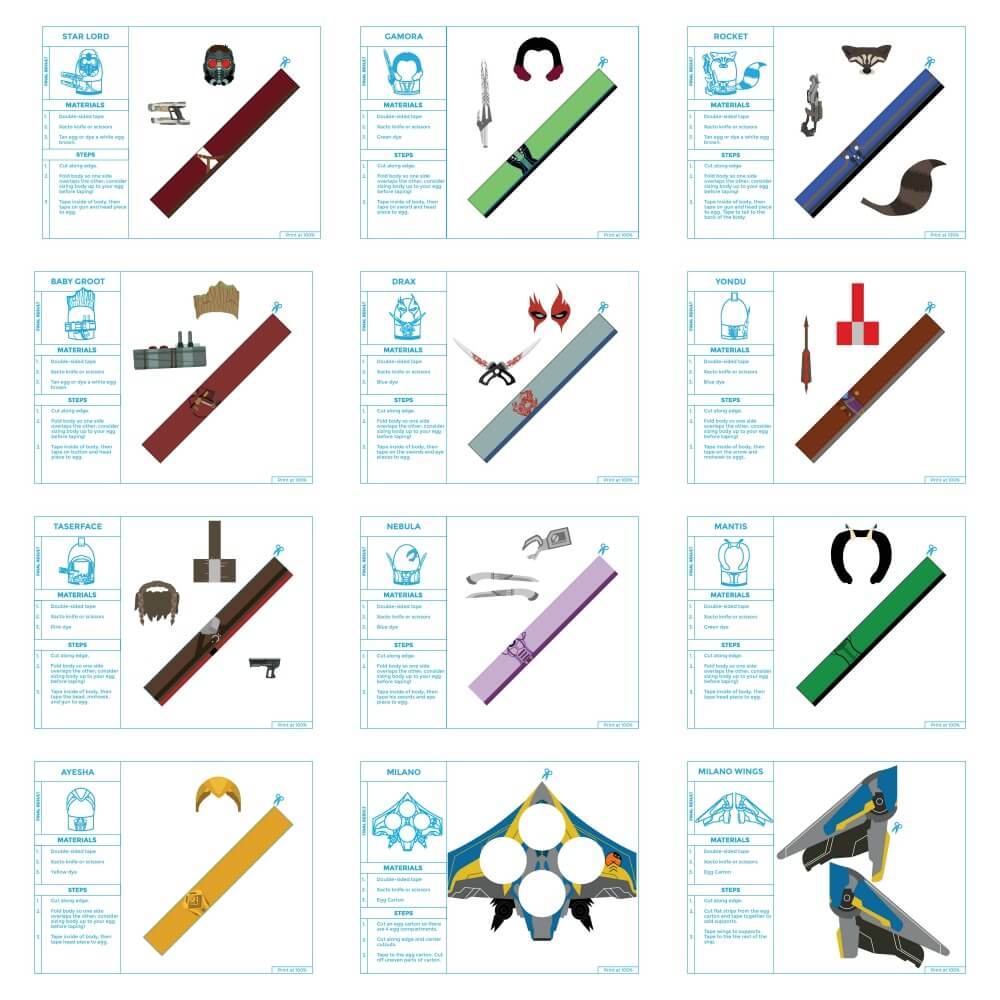 If you'd like go all out and make all the Guardians of the Galaxy Easter eggs, simply click on the image above to get all of the costumes together on one file!
Guardians of the Galaxy Vol. 2 Trailer
Who else might show up on Guardians of the Galaxy Vol. 2? We know that Star Lord's father, Ego the Living Planet, will appear. Anyone familiar with Ego knows that he can take many forms, but in the latest trailer, he looks strikingly similar to Kurt Russell. According to director James Gunn, the film will also include the return of several others, more newcomers, and even a role for Sylvester Stallone that has been kept under wraps. Check out the latest trailer below.
Who's your favorite Guardians of the Galaxy character? We really like Rocket and Groot and are excited to have been able to create them in Egg form for Easter. Would you like to see any other characters as eggs? If you're a fan of Marvel, why not check out our Avengers eggs. We've also made egg costumes of characters from Adventure Time and Teenage Mutant Ninja Turtles. They're all egg-ceptional, so why not dress up your eggs and dress yourself up in Guardians of the Galaxy costumes or other cool superhero costumes as well. Egg-cellent!
Egg Design Credit: Kate Lemke
Graphic and Set Credit: TSJ