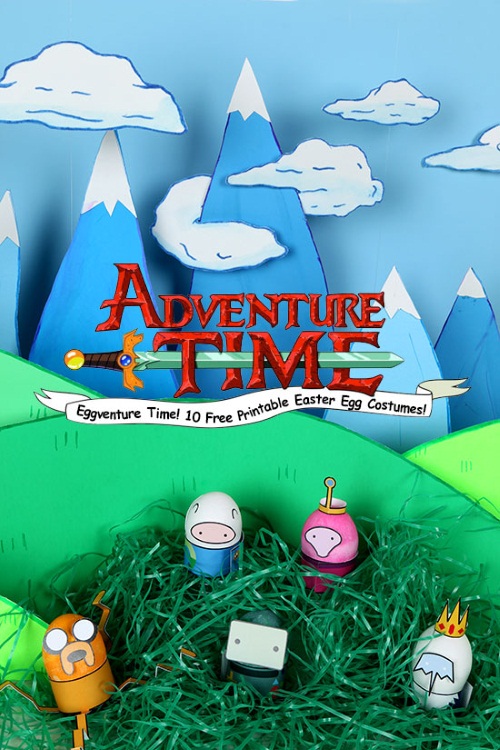 Oh my glob! It's the mashup of the century: Easter meets Adventure Time. Easter involves a sneaky bunny laying rainbow colored eggs, while Adventure Time features a shape-shifting mutant dog. Both worlds are so wonderfully zany that they belong together!
We took a page out of the Easter Bunny's book and worked some magic of our own to create these 10 printable Adventure Time egg costumes. There's no doubt that these paper ensembles will turn your boring old eggs into something simply Finn-tastic! Here's the whole cast in one group shot: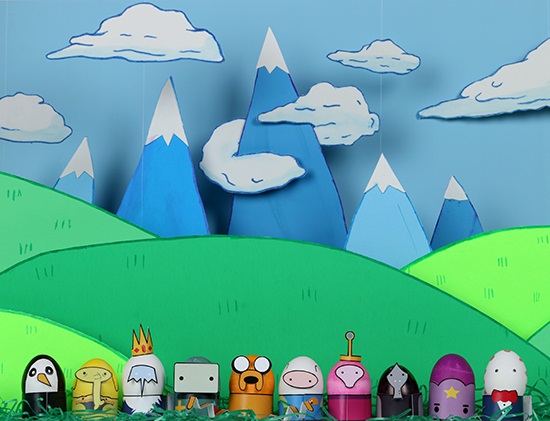 Let the eggventures begin!
1. Finn The Human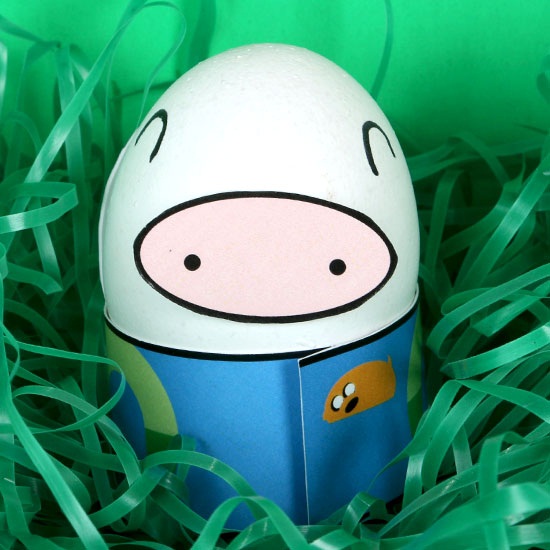 Use this printable to make a totally righteous egg.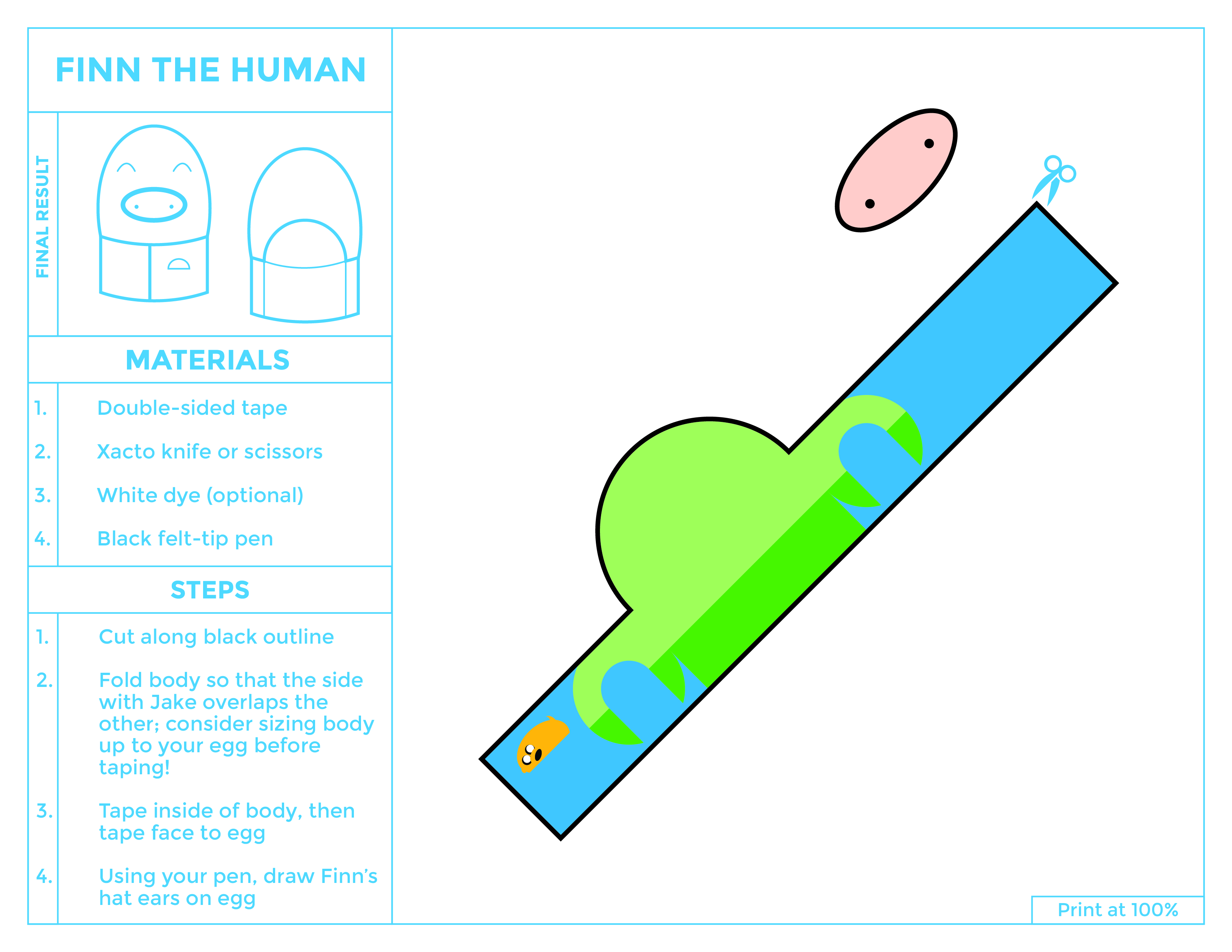 2. Jake The Dog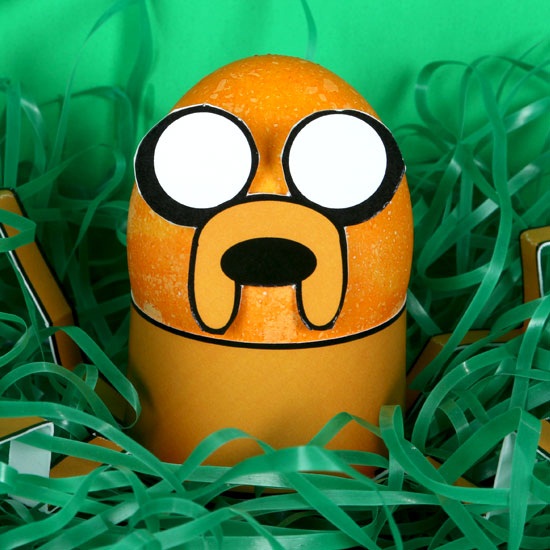 Of all the shapes Jake can transform into, this egg costume is surely one of his best!

3. Ice King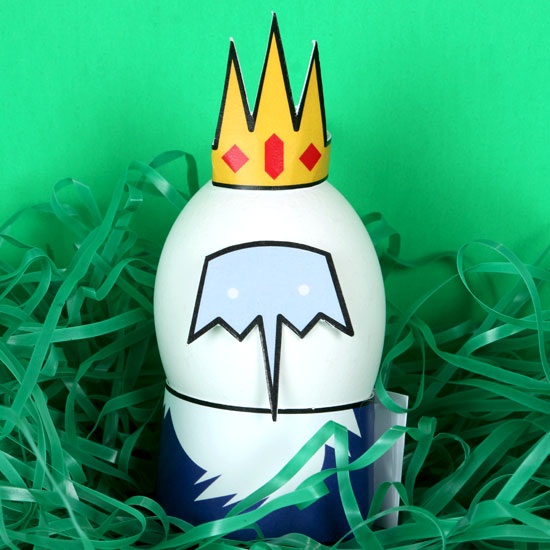 This Ice King costume will make a point to melt your heart.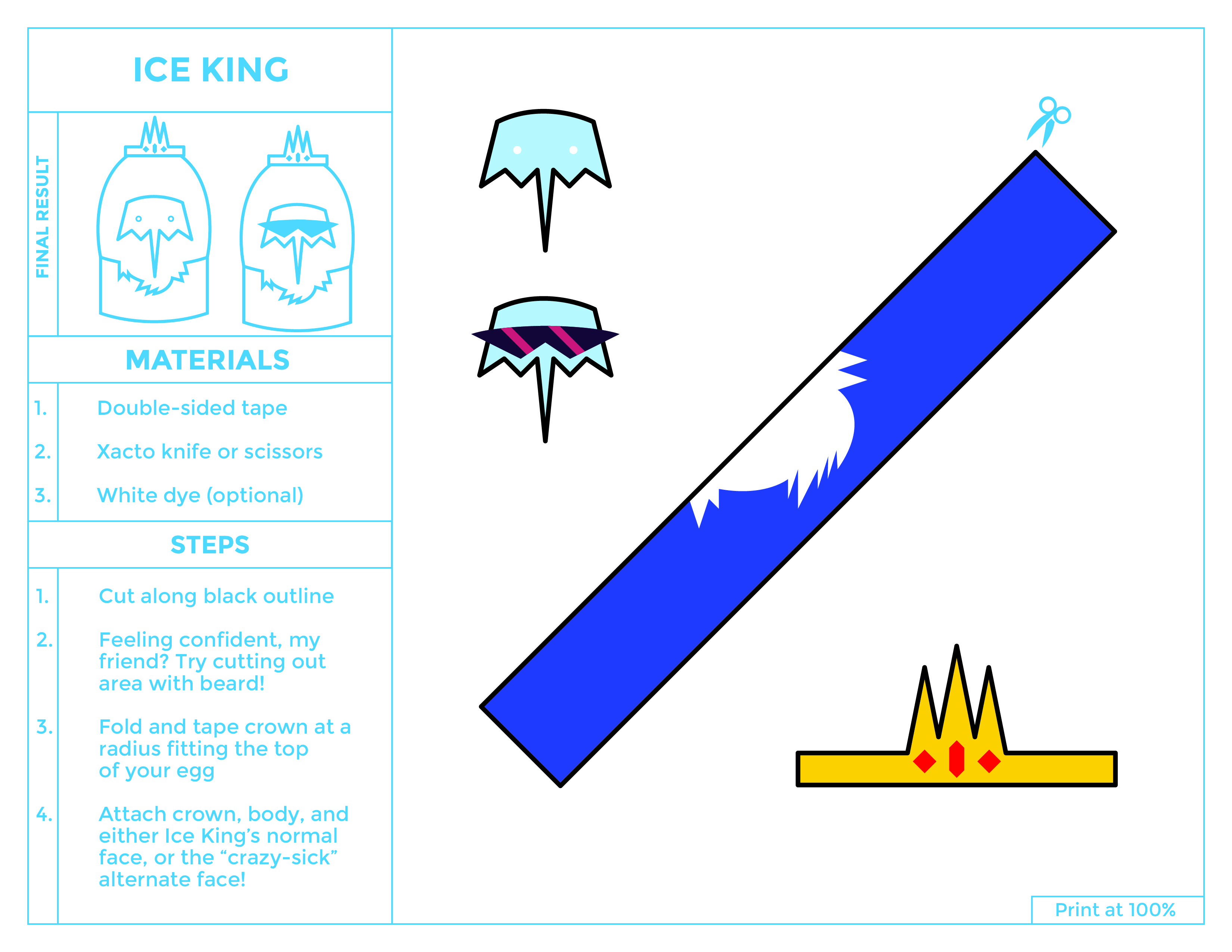 4. Gunter

If eating eggs give you gas, just imagine what the Gunter egg will do. :-X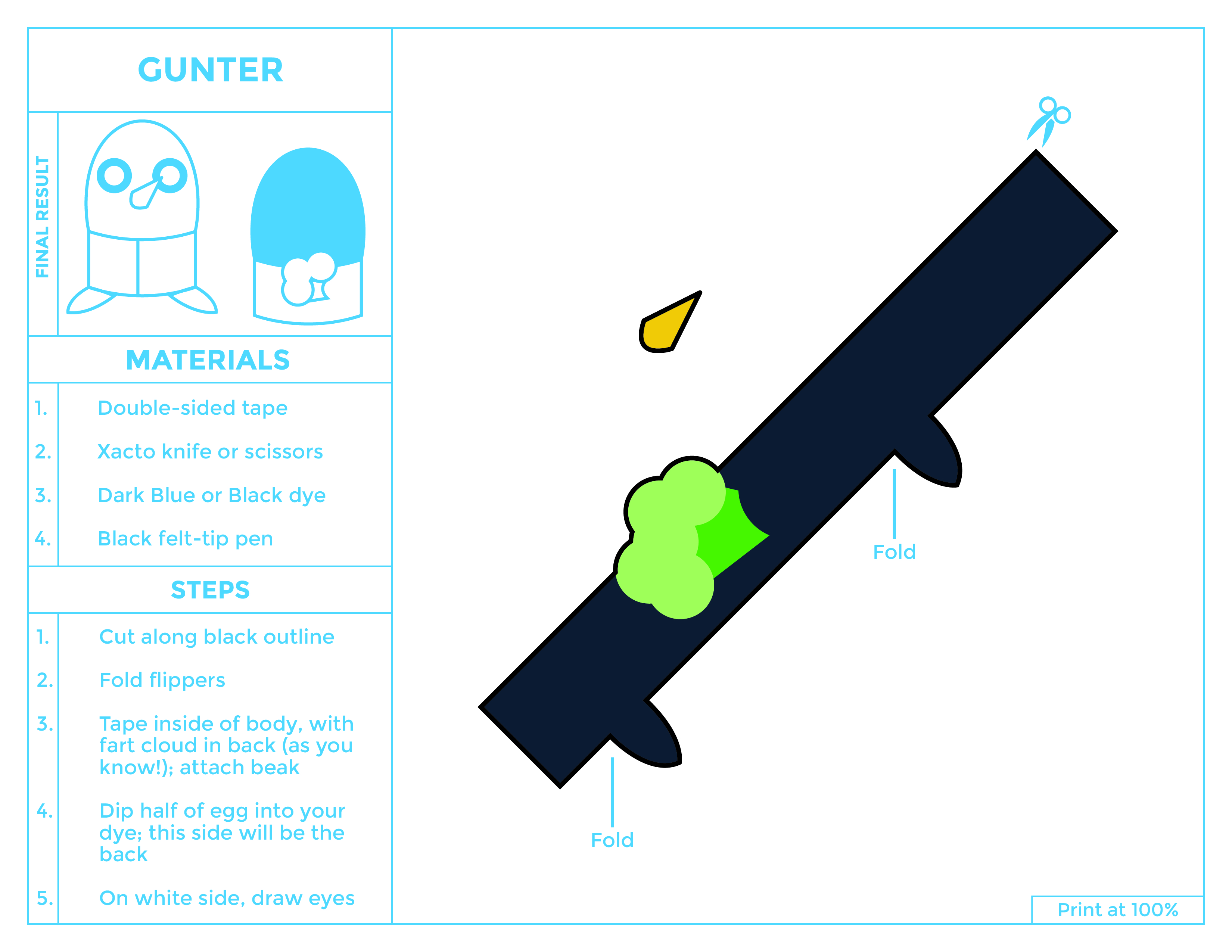 5. Princess Bubblegum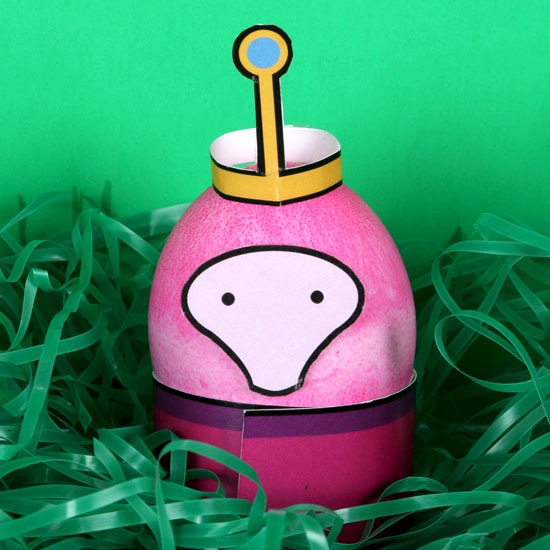 Dye your egg bright pink to really make Princess Bubblegum pop!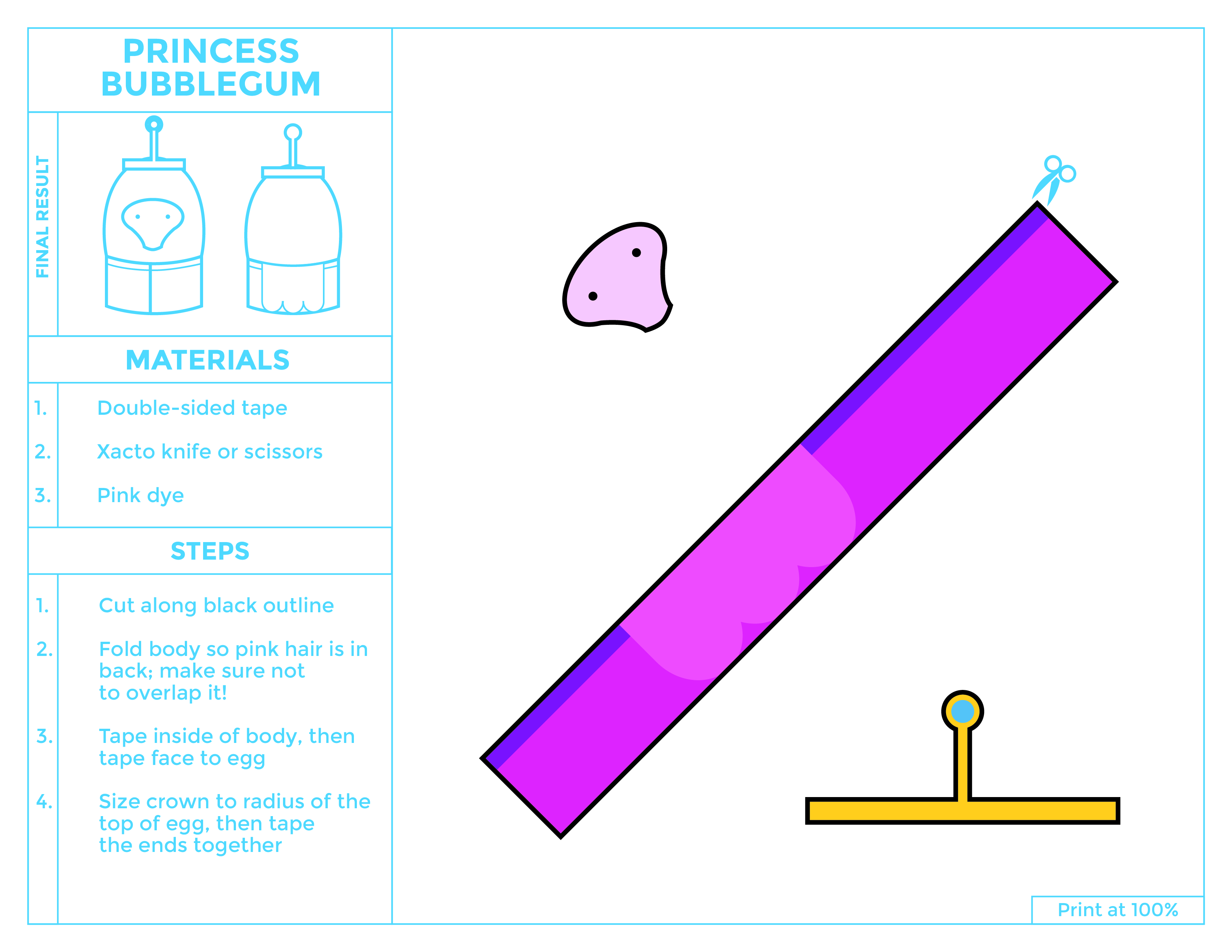 6. Peppermint Butler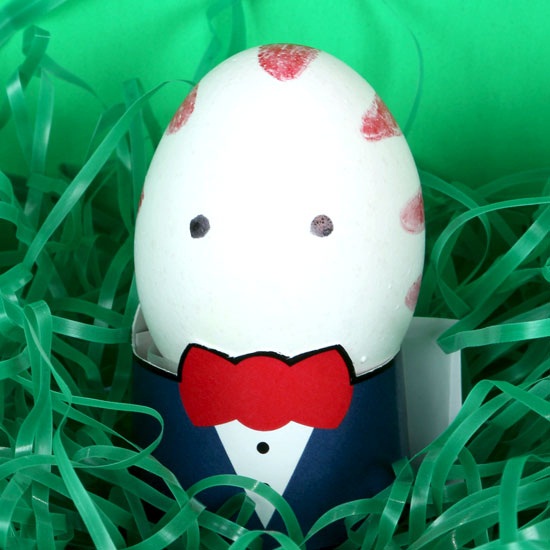 Despite his appearance, this peppermint candy egg will not freshen your breath.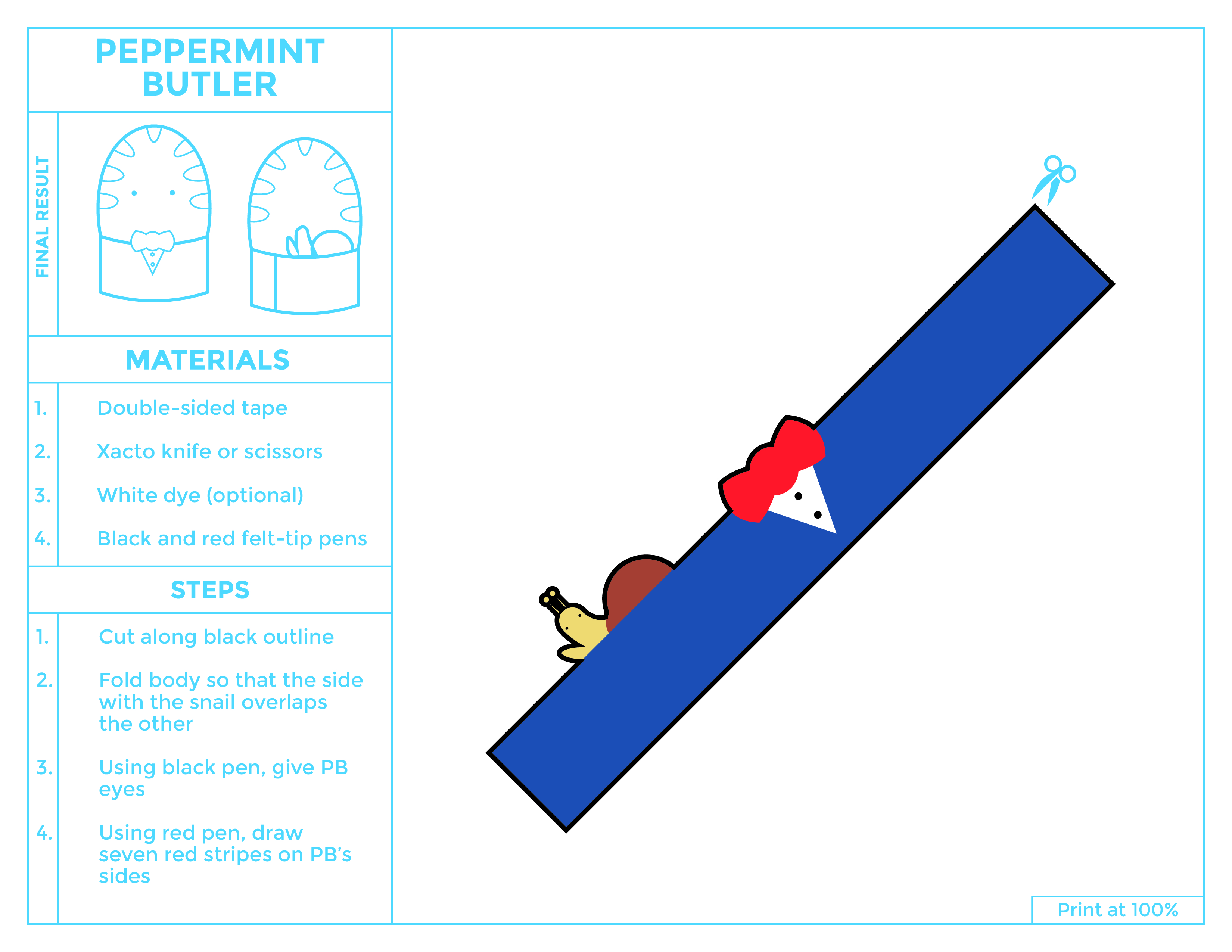 7. BMO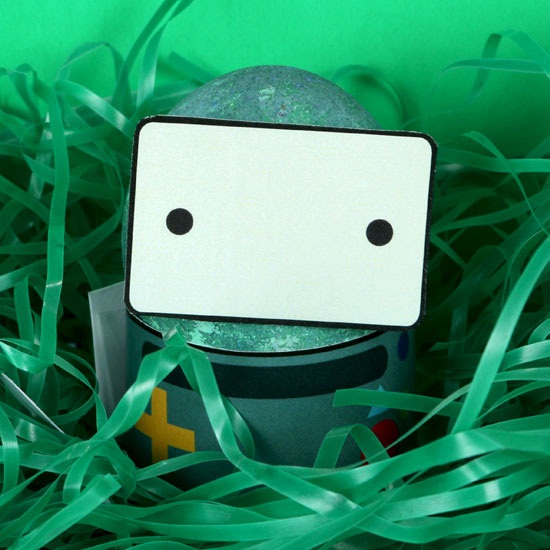 This BMO printable is easy, cute, and you don't even have to worry about cracking the screen.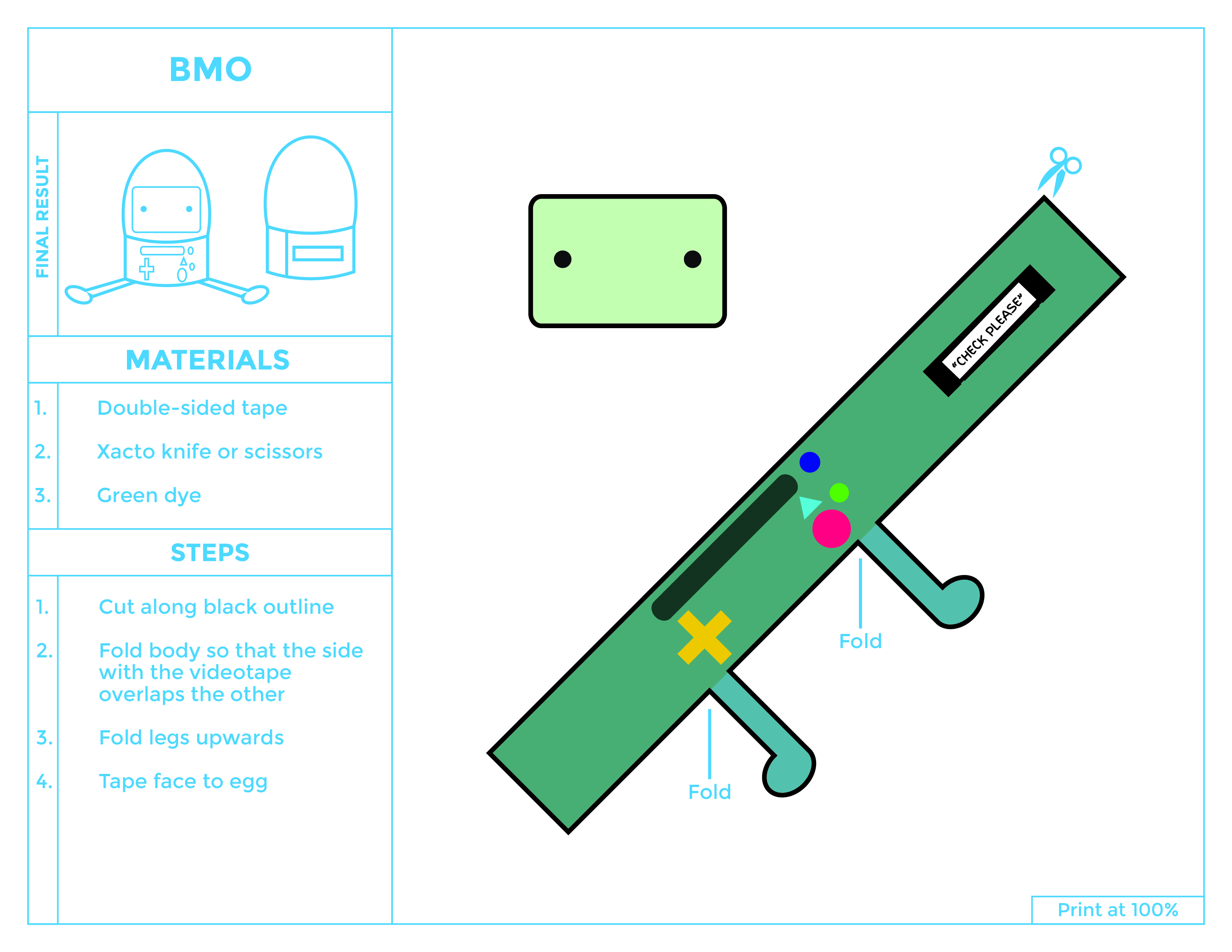 8. Marceline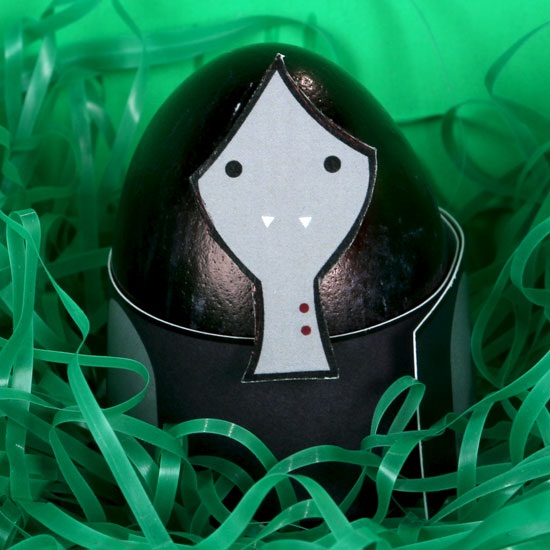 Just because Marceline is 1,000 years old doesn't mean you can't use a fresh egg!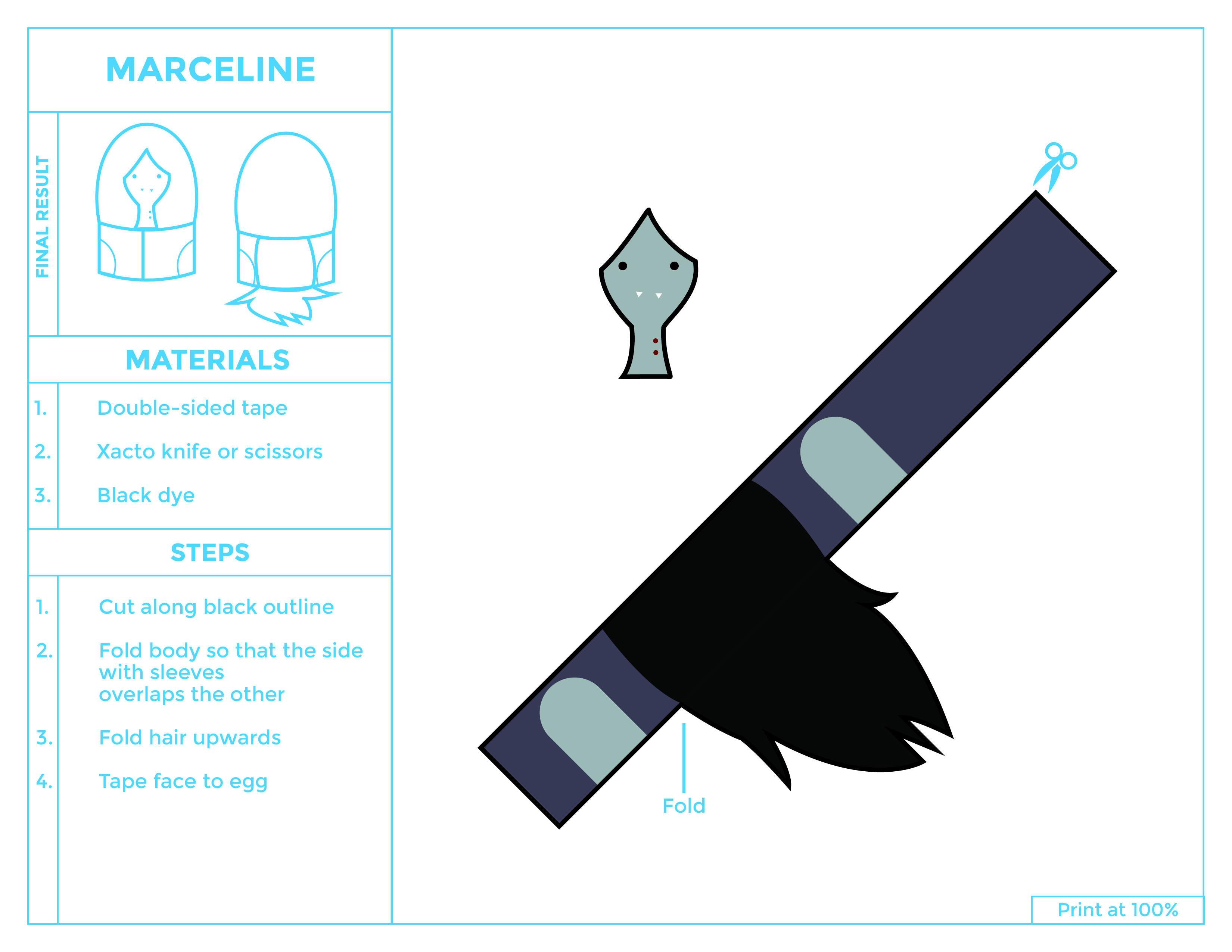 9. Tree Trunks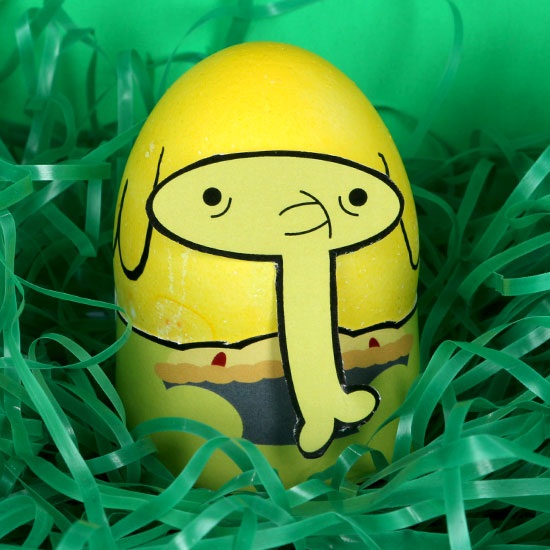 Idea: Make a pie like Tree Trunks would, using any leftover Easter eggs!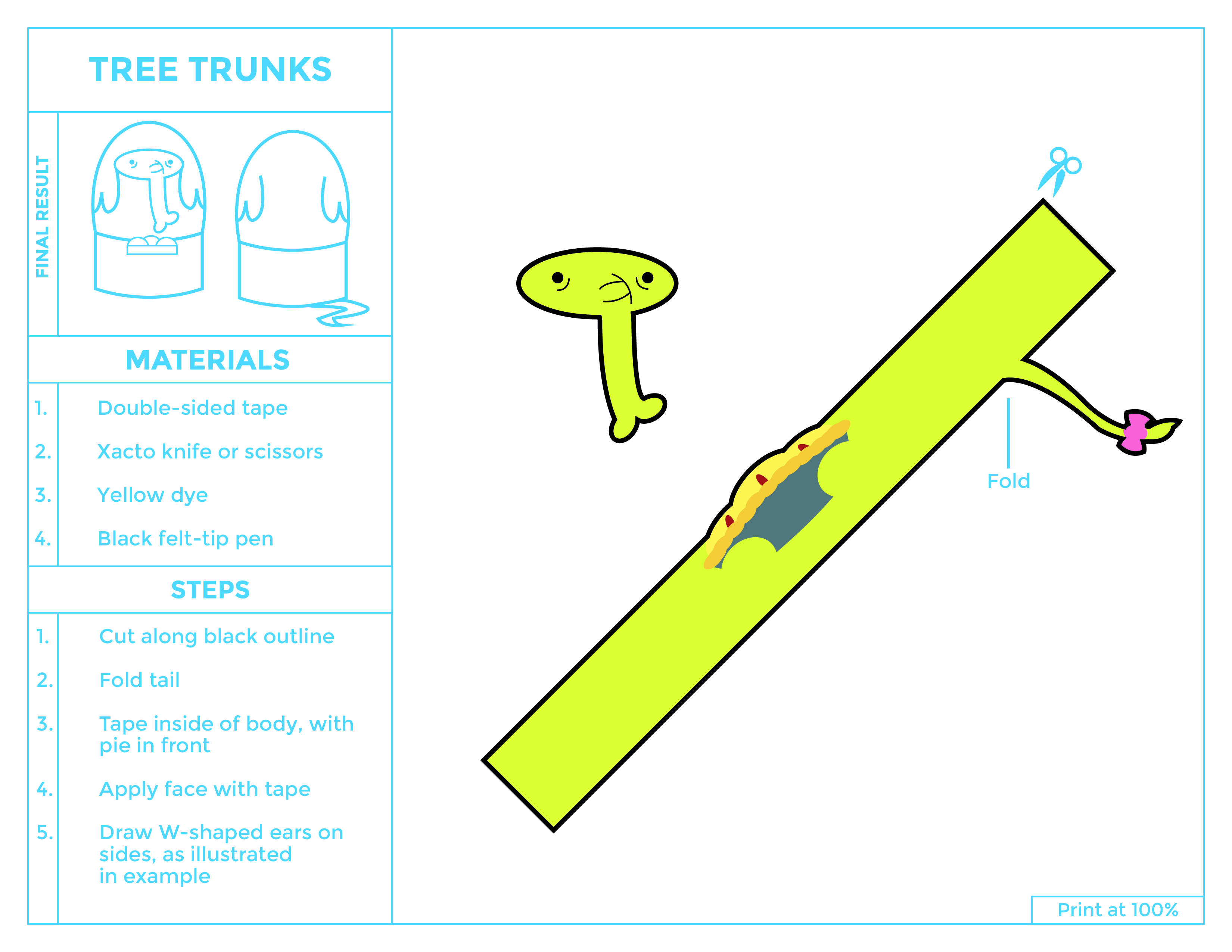 10. Lumpy Space Princess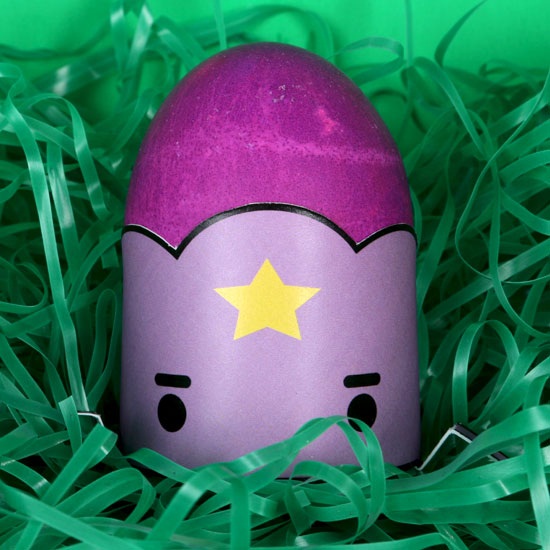 Your Lumpy Space Princess egg will look fresh to death in her paper fashion!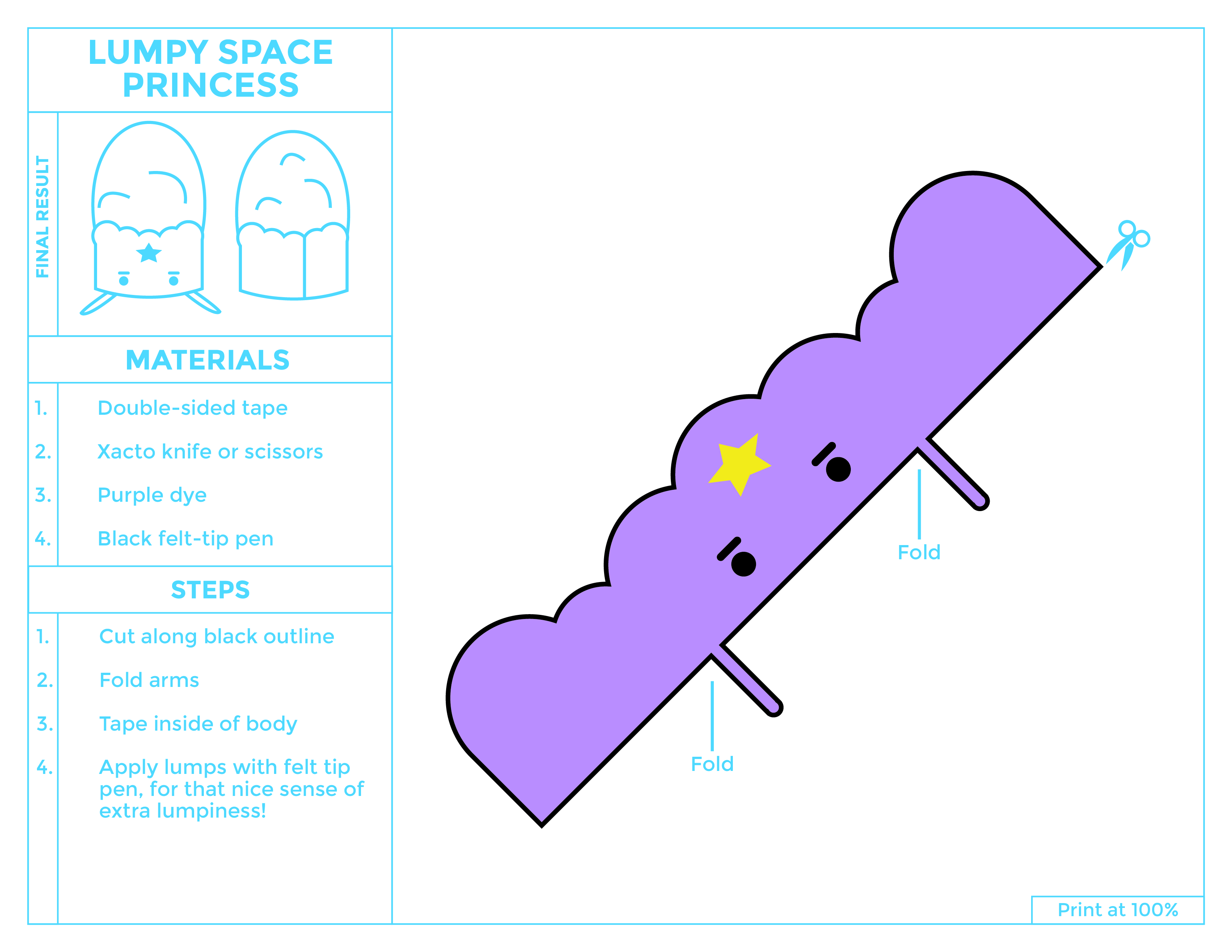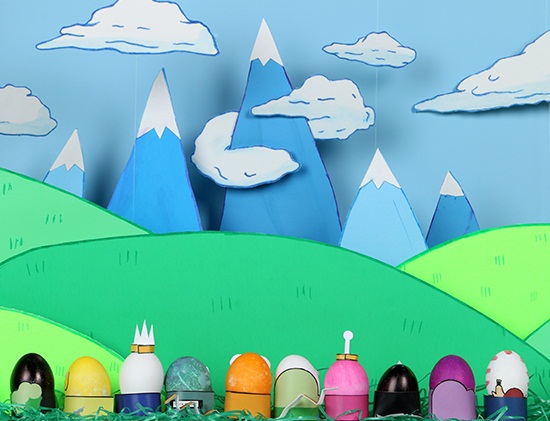 Eggrything ahead of us is totally unknown.
We hope you enjoyed these Adventure Time free printable egg costumes! Do you have a favorite Adventure time character? Feel free to let us know, and if you decided to celebrate Easter Adventure Time-style, we'd love to see your beautiful eggs too!