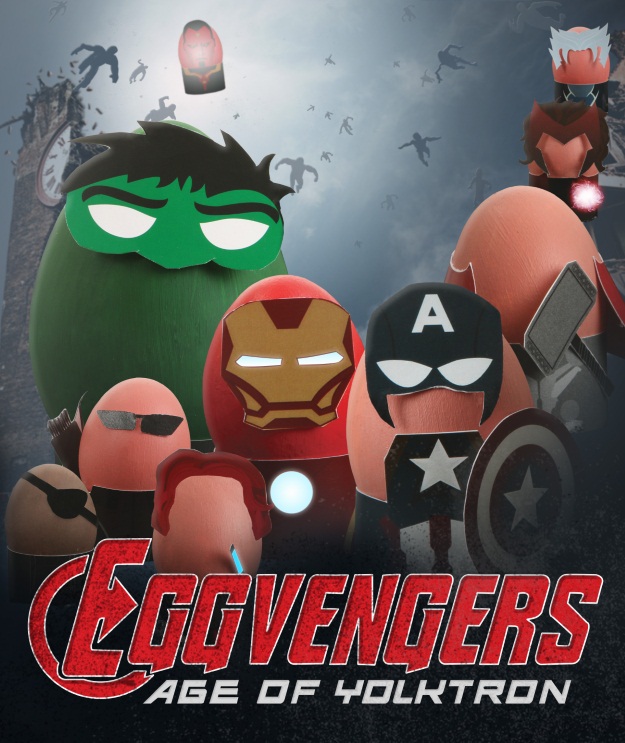 If you thought that The Avengers: Age of Ultron premiere was the only Avengers related release you had to look forward to in the next few weeks, boyyyy were you wrong- or should we say mistEGGen! We have something arguably more eggscelent, more eggstravagant, more eggsceptional! Did you guess that it's egg-related? Well you must be an egghead because you're right! We created a dozen printable Avenger Easter Egg costumes that are simply...to dye for. We have dubbed this collection Eggvengers: Age of Yolktron. Get ready for some ova-the-top egg puns, and read on!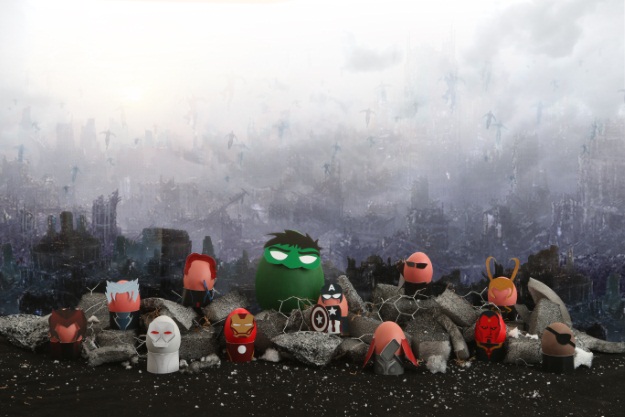 Take a look at the whole super gang! You may think these guys would be eggceedingly difficult to create, but with our printables they're suprisingly easy. OVER easy even! ;) Oh and that big green egg? Yeah that's Hulk. We used an ostrich egg for scale.
The Good Eggs
Everyone loves to root for the good guys. They shell out justice like it's their jobs! (One could easily argue that it IS their jobs.) At any rate, we hope you crack up at these photos of the good-natured Avengers that make it their business to crack down on crime.
Black Widow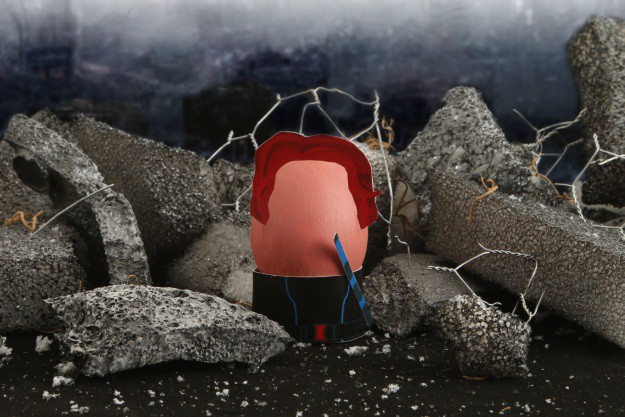 Like a Black Widow, baby. Wait that's not an Avengers line, that's a popular song by Eggy Azalea!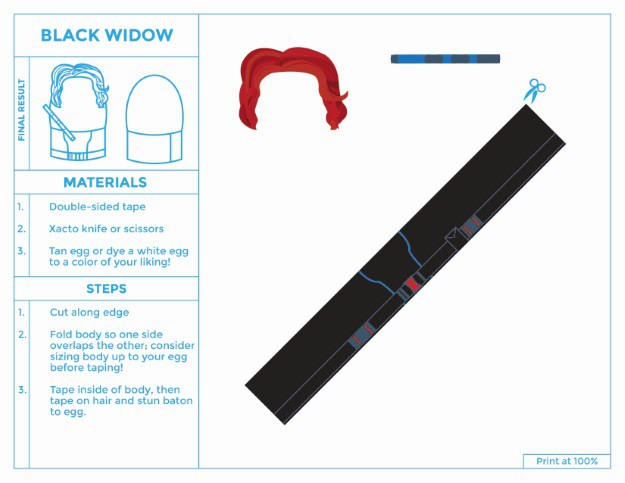 [Click Image for Printable]
Captain America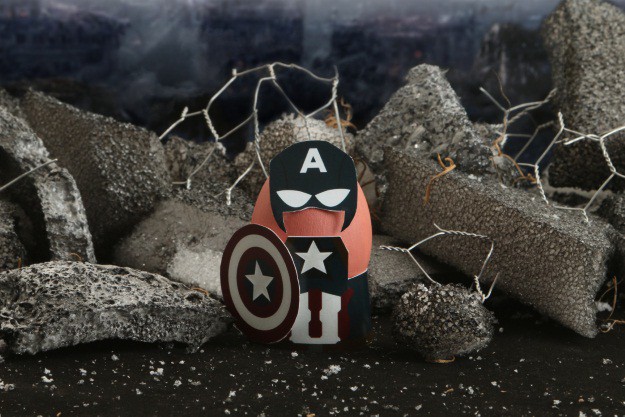 Bravely brandishing his shield and shelling out justice, it's Captain America!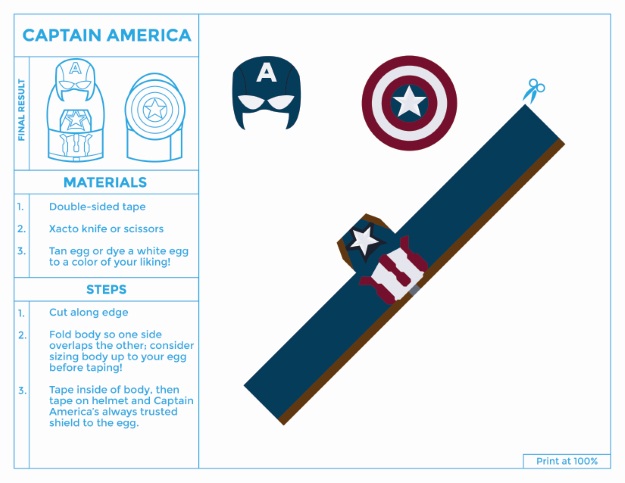 [Click Image for Printable]
Nick Fury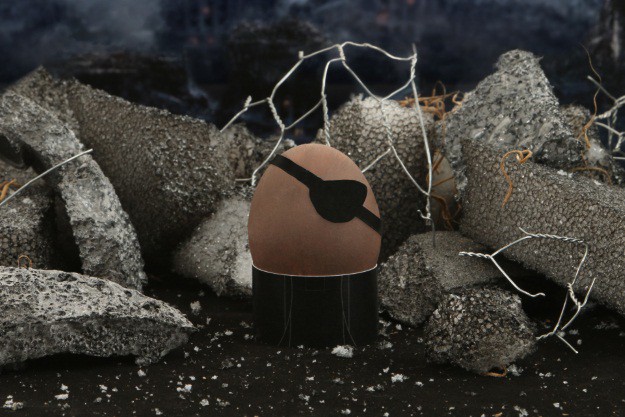 Nick Fury is the perfect costume for any of your eggs that may have a small crack - just "patch" it up!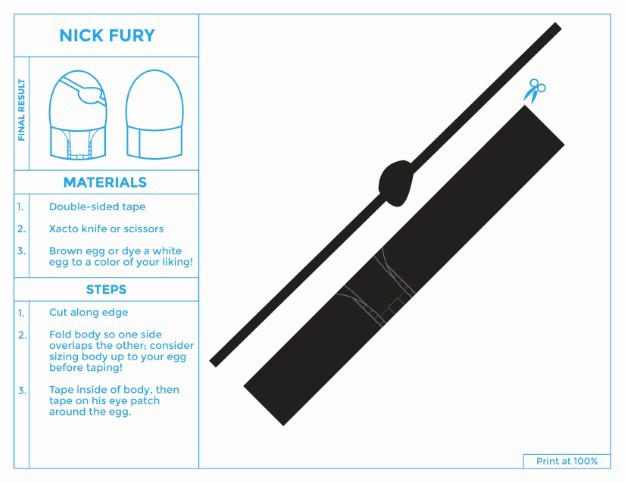 [Click Image for Printable]
Hawkeye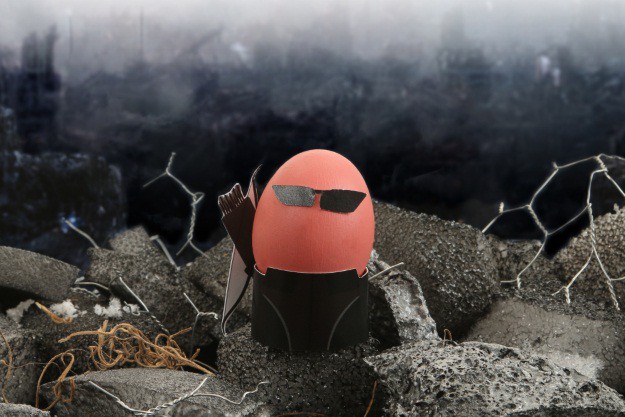 Those sunglasses help Hawkeye come across as a hero that is calm, cool, and colleggted.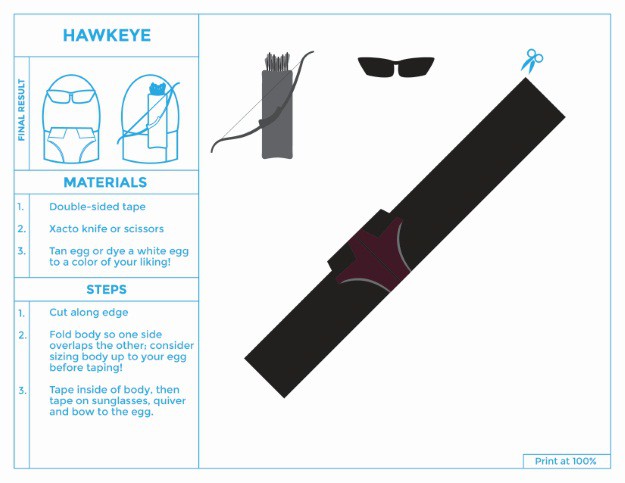 [Click Image for Printable]
Iron Man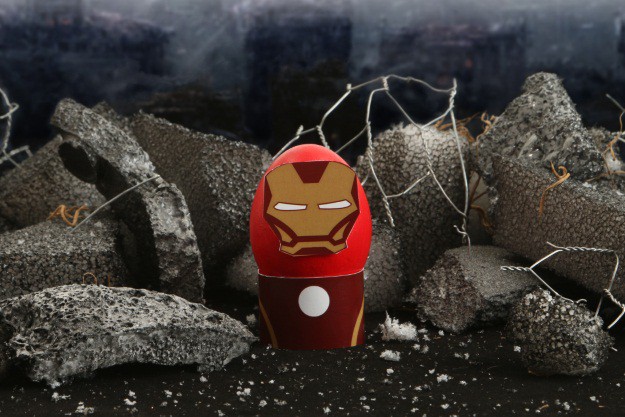 Eggs normally contain just a couple mgs of iron, but something tells us that this egg has more...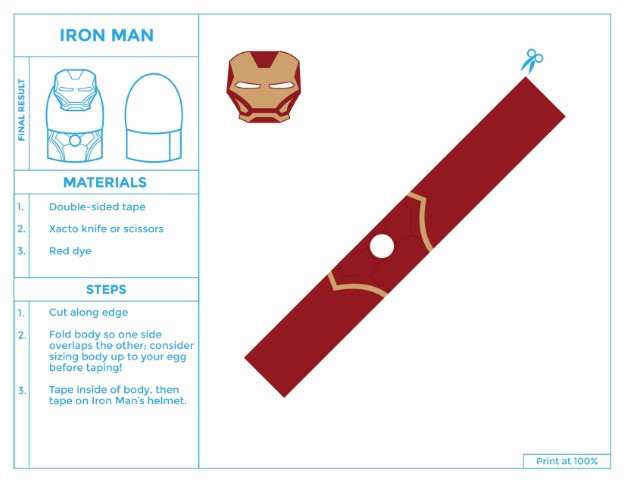 [Click Image for Printable]
Thor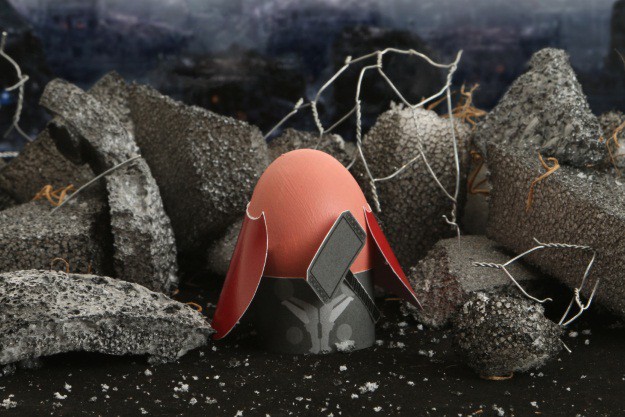 Did you know that Thor assumes the secret identity of an American physician named Dr. Donald Blegg?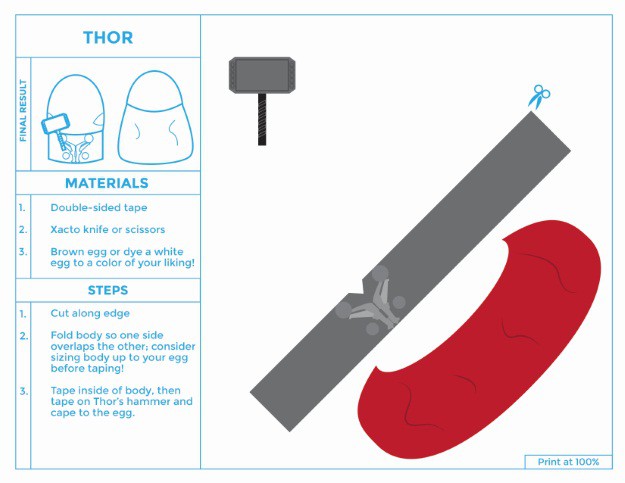 [Click Image for Printable]
The Bad Eggs
That's it for the heroes. Now onto the bad eggs - the rotten ones, if you will. These eggs feel that it's good to be bad, and have some serious villain swegger going on, so it's hard for us to disagree!
Loki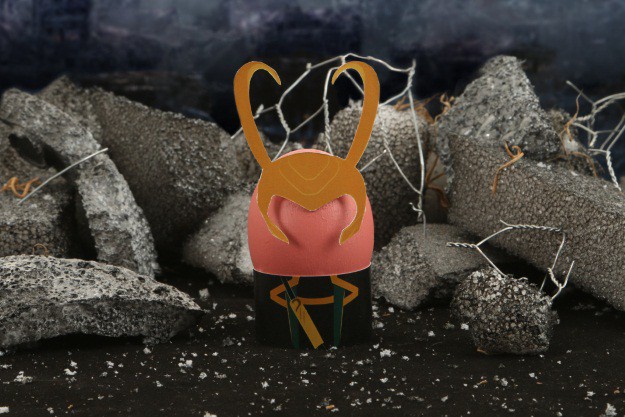 Loki has been positively evil since day one - you may even say he's an addict! A benedict, that is.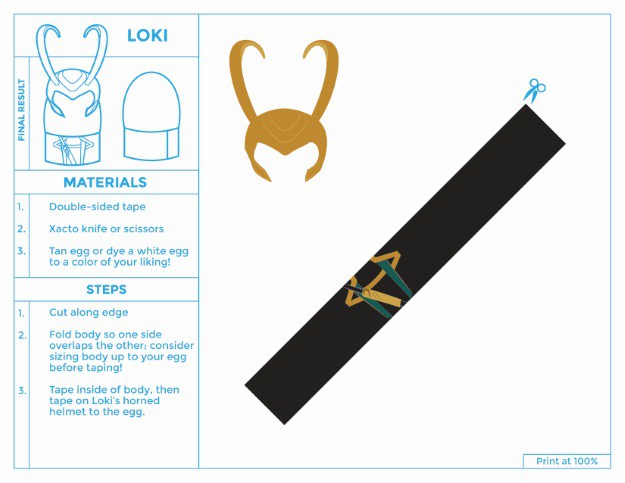 [Click Image for Printable]
Ultron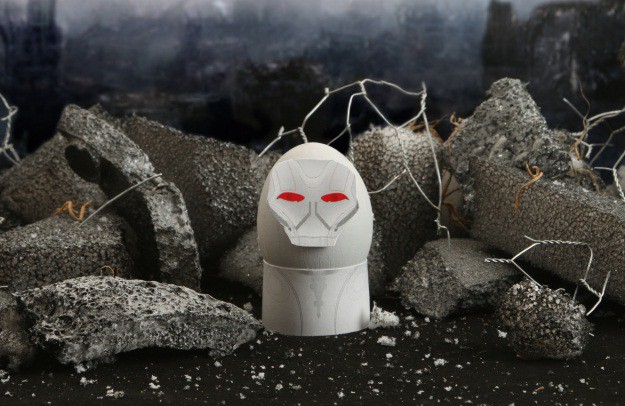 This guy needs hardly eggsplaination, since he's The titular character of the upcoming film: Ultron!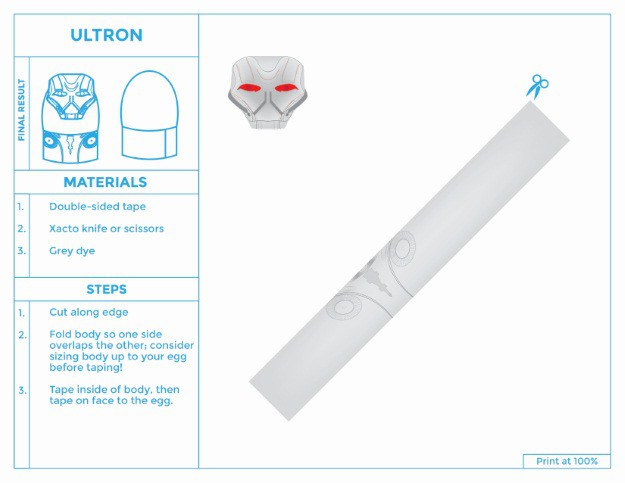 [Click Image for Printable]
The Scrambled Eggs
Sometimes in this world, this world being the completely fictional comic world of The Avengers, things aren't merely black and white. These costumed eggs represent some of the characters from Age of Ultron that are particularly hard to classify as good or evil. What it all boils down to is this: It's all a matter of perspeggtive...
Quicksilver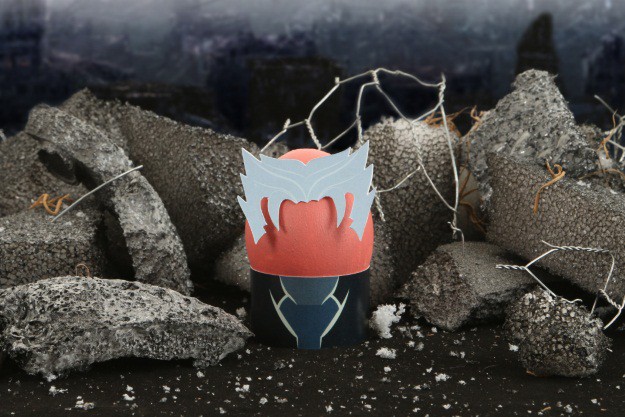 As the son of Magneto, there's no way we could put this guy in the hero column!
Only time will tell if Pieggtro uses his powers for good or evil.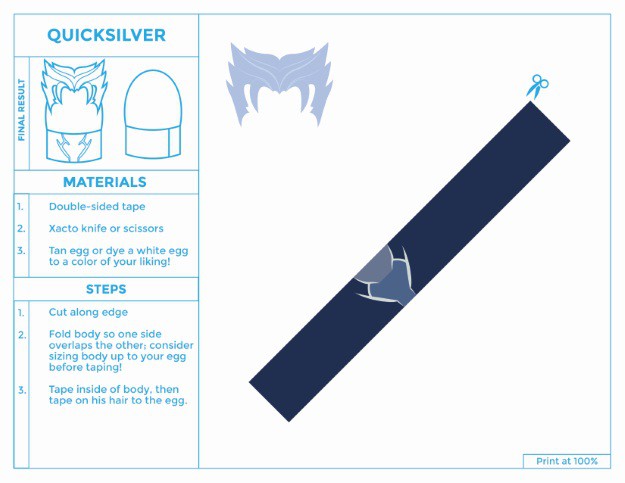 [Click Image for Printable]
Scarlet Witch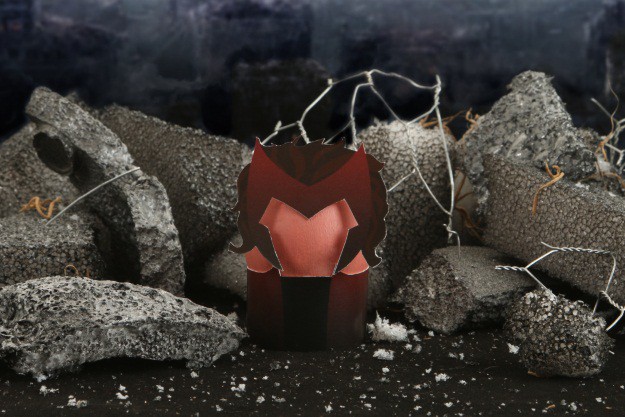 We'd hate to classify this mutant as a hero, only to get egg on our faces when she strays.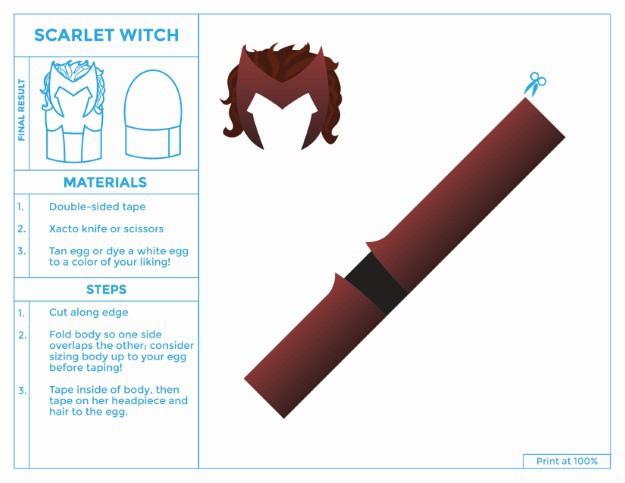 [Click Image for Printable]
Vision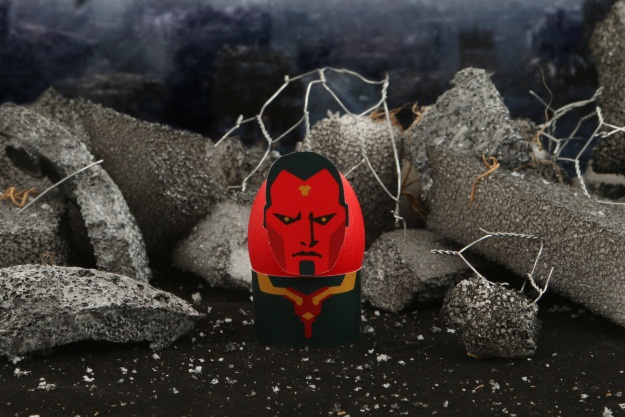 An occasional member of S.H.I.E.L.D., an occasional evil-doer, seems like Vision really waffles!
[Not an egg pun eggsactly, but don't waffles sound like the perfect eggcompaniment?]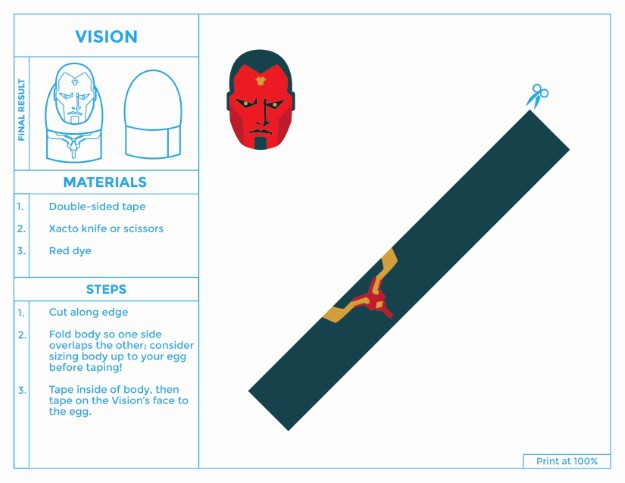 [Click Image for Printable]
Hulk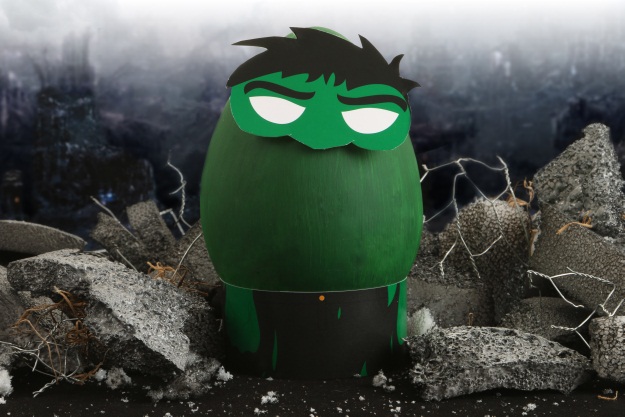 Rounding out (ovaling out) our lineup, it's The Incredible Edible Egg! Hulk!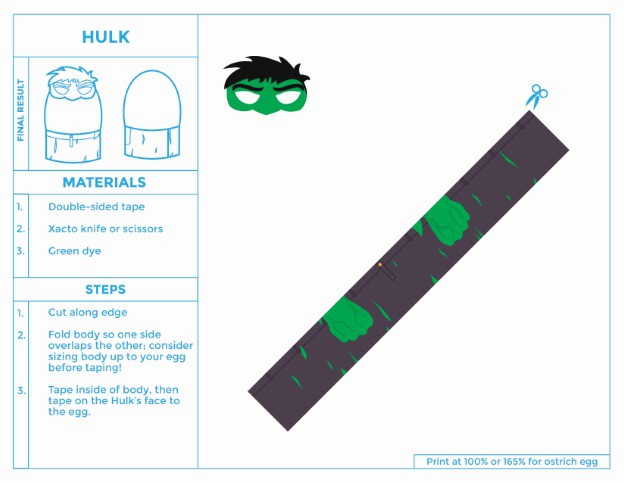 [Click Image for Printable]
What do you think?? Is this project something that you might try this Easter, or are you hatching your own ideas? Let us know in the comments, but for now, that's all, yolks!