Alice in Wonderland Twins Costumes
Are you ready to take a ride with Alice and the gang? There should be a nervous rabbit with a pocket watch making his way through at any moment, so you don't have long to prepare. We suggest you hurry up, drink your shrinking portion (but not too much), and try not to cry. We wouldn't want you to flood the building when you are only an inch tall. Oh, and quick heads up—keep an eye out for these twins. They are harmless, but they very well might try to distract you from your goal of catching that rabbit!
Tweedle Dee and Tweedle Dum Costumes DIY
We have plenty of costumes that are already made and put together. Some are even created exclusively by us, so our designers made sure they did not skip when it came to attention to detail. Still, we know that building your own outfit is sometimes more fun. If you consider yourself more hands-on and pride yourself on doing things from scratch, we have our Tweedle Dee and Tweedle Dum costume kits that you will find as satisfying to put together as they are to wear. If you want to create your ideal costume, you have to check out Tweedle Dee and Dum DIY Costumes.
Tweedle Twins Costumes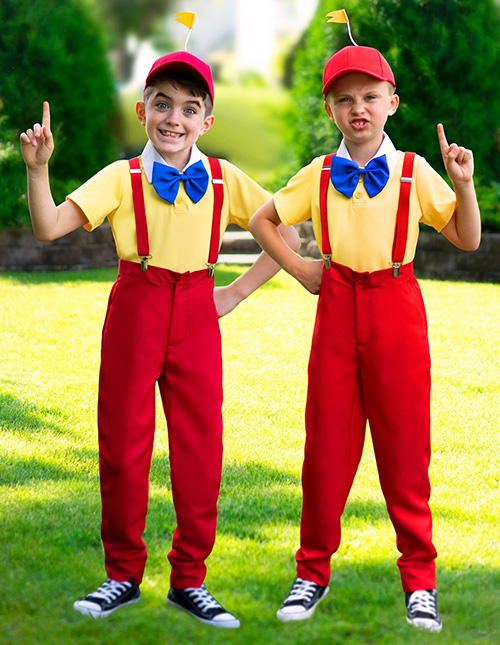 Twins are genuinely a blessing. It is estimated that 1 in 250 natural pregnancies will result in twins. Even though it is an honor to have twins, they can come with their fair share of obstacles. How do you tell them apart if you have identical twin brothers like Tweedle Dee and Tweedle Dum? If your kids decide to dress as these silly brothers, they might run into the same issue at parties. Either way, make sure you check out our Tweedle Twins costumes. Luckily some of our costume collars include the corresponding name of each brother, so nobody has to rack their brains on who is who (parents included).
Tweedle Dee and Tweedle Dum Shirts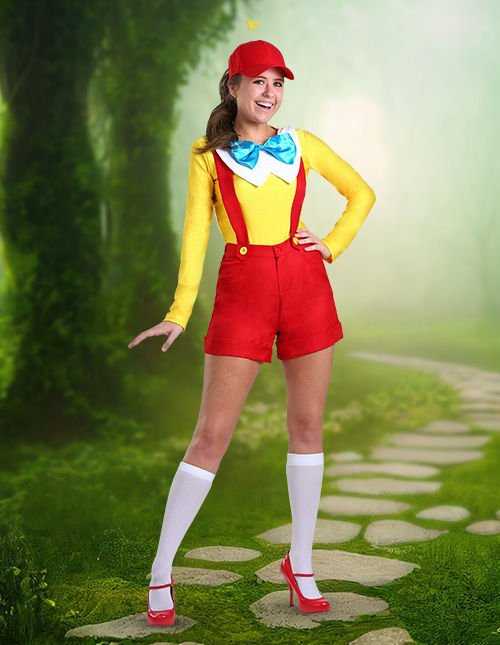 Most of our costumes come with Tweedle Dee and Tweedle Dum shirts included, but not all costumes are built the same. Some of our products are costume kits that only have the hat, collar, and bow tie—not everything, but definitely the essentials for pulling off any Tweedle costume (add a yellow shirt and boom, you have yourself an outfit). Other costumes we have feature pullover shirts with wide collars and an attached bow. You can hook the suspenders and really class up the joint if you want to chic things up. You have many options to choose from when it comes to putting together these looks!
Tweedle Dee and Tweedle Dum Hats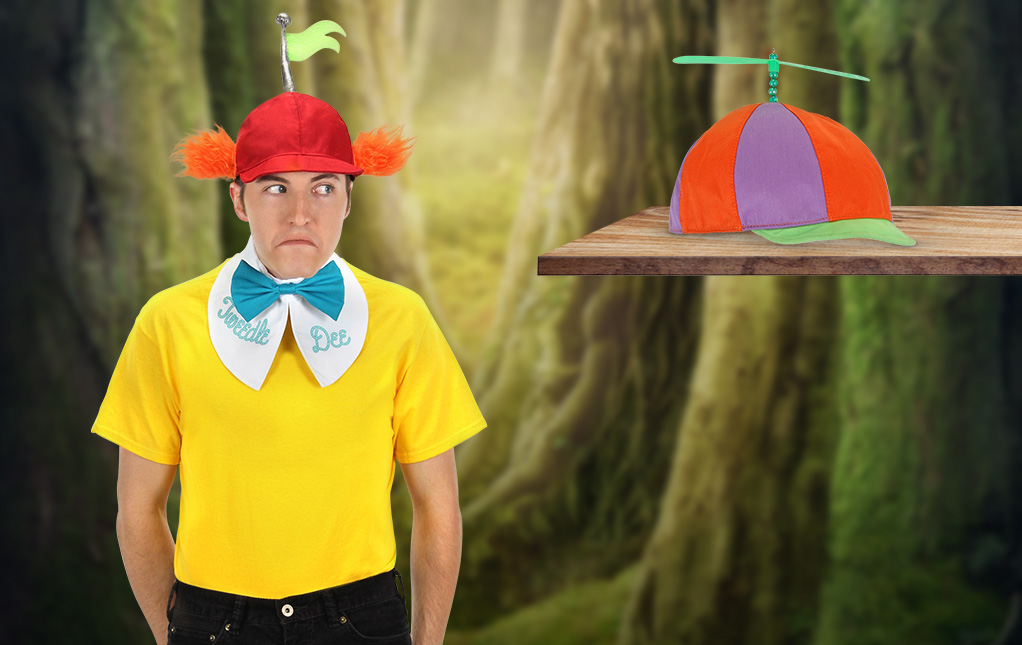 There is nothing like a good hat. We aren't sure what there is about the right cap that pulls off an outfit. Headwear is also perfect for those days our hair does not want to cooperate. You have to check out our Tweedle Dee and Tweedle Dum Hats if you are looking to complete your Halloween costume (and maybe hide some bed head). Some of our hats are closer to beanies, but we exclusively designed said hats, so you can be sure it will pair perfectly with most Tweedle Twins costumes. Check out Tweedle Dee and Dum hats and complete your Halloween costume today!